 News
Neil Young / Young Shakespeare
Archive live album from 1971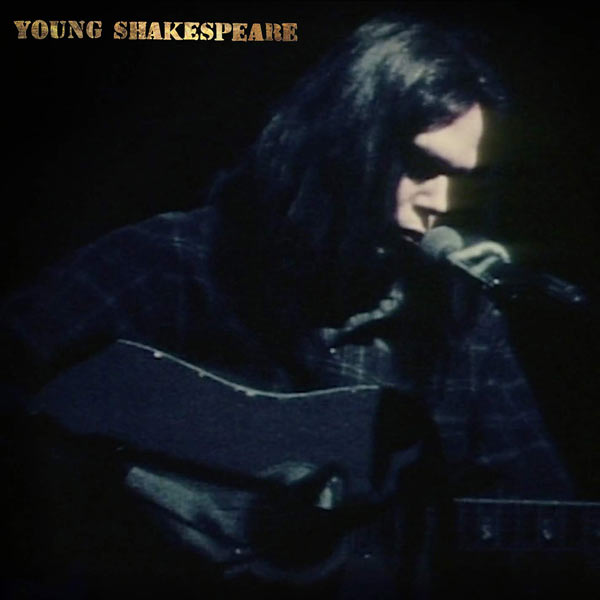 Neil Young's 1971 solo show at The Shakespeare Theater (in Stratford, Connecticut) will be released next month as Young Shakespeare, across a number of formats.

The show was filmed and recorded on 22 January 1971, just two months after the release of After The Gold Rush and the concert was shown on German TV later that year. The performance has an amazing setlist but features only a couple of songs from After The Goldrush while Neil previews four from Harvest which, amazingly, was still over a year away from being released at that point.
The concert was shot on 16mm film and is apparently "the earliest live footage of Neil performing that is known to exist". Young himself considers the performance "superior to our beloved 'Massey Hall'" and says "Young Shakespeare is a very special event. To my fans, I say this is the best ever."
The analog tapes have been lovingly restored, resulting in what Neil Young calls "one of the most pure sounding acoustic performances we have in the Archive".
Just over 50 years from the original show, the concert is being issued on CD, vinyl and DVD. A deluxe box set brings all three formats together and that is available to order via the SDE shop using this link or the button below.
Young Shakespeare is issued on 26 March 2021.
Compare prices and pre-order
Young,Neil
Young Shakespeare - super deluxe box set with CD, vinyl and DVD
Compare prices and pre-order
Neil Young
Young Shakespeare - vinyl LP
Compare prices and pre-order
Neil Young
Young Shakespeare - CD edition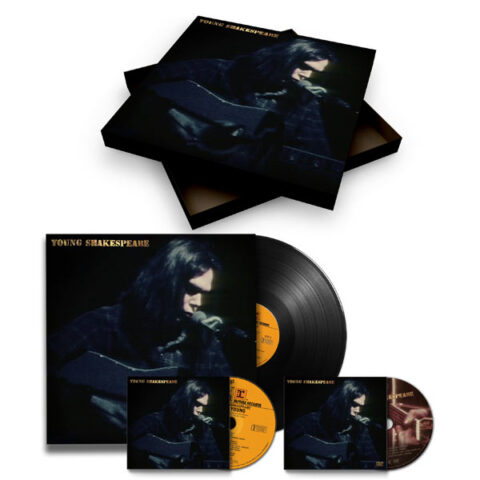 Young Shakespeare CD edition
01 Tell Me Why
02 Old Man
03 The Needle and the Damage Done
04 Ohio
05 Dance Dance Dance
06 Cowgirl in the Sand
07 A Man Needs A Maid/Heart of Gold medley
08 Journey Through The Past
09 Don't Let It Bring You Down
10 Helpless
11 Down By The River
12 Sugar Mountain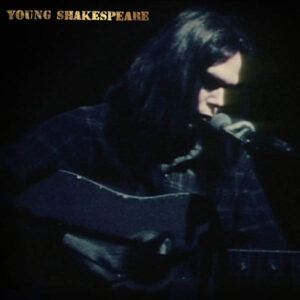 Young Shakespeare vinyl LP
Side A
01 Tell Me Why
02 Old Man
03 The Needle and the Damage Done
04 Ohio
05 Dance Dance Dance
06 Cowgirl in the Sand
Side B
07 A Man Needs A Maid/Heart of Gold medley
08 Journey Through The Past
09 Don't Let It Bring You Down
10 Helpless
11 Down By The River
12 Sugar Mountain
DVD:
Full concert film – as per CD