 News
Nick Mason / Unattended Luggage: solo albums box set on CD and vinyl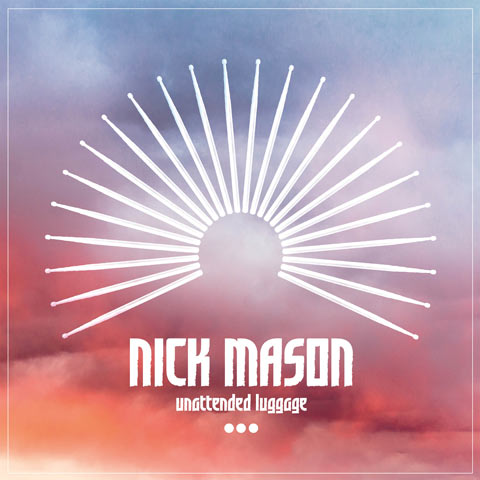 As Nick Mason prepares to take his new band (Nick Mason's Saucerful Of Secrets) on the road, a new pithily titled box set, Unattended Luggage,  brings together his three solo albums, which were all originally issued in the 1980s.

Available as a three-CD or 3LP vinyl package, Unattended Luggage contains the albums Nick Mason's Fictitious Sports (1981), Profiles (1985) and White of the Eye (1987).
Nick's solo debut solo album saw him collaborate with a musicians such as Robert Wyatt and Carla Bley, while the largely instrumental Profiles was actually a collaboration with 10cc guitarist Rick Fenn (issued as Mason + Fenn). A couple of tracks on the record do include vocals, such as Lie for a Lie (Maggie Reilly and David Gilmour) and Israel (Danny Peyronel). Finally, White of the Eye was a soundtrack for the British film of the same name, which was directed by Donald Cammell (who was best known for directing Performance with Nicholas Roeg). Again, Mason worked with Rick Fenn on this album, which has never been issued on CD. 
Nick Mason says, "These recordings hold a very special place for me in my musical life. Listening back after 30 odd years, I'm delighted they are getting the reissue treatment. I'm rather hoping that sales will be sufficient to damage the market in the original rare vinyl versions!"
Unattended Luggage will be released on 31 August 2018 via Warner Music. Nick Mason's Saucerful Of Secrets will be touring throughout Europe in September.
Compare prices and pre-order
Nick Mason
Unattended Luggage - 3LP vinyl
Compare prices and pre-order
Nick Mason
Unattended Luggage - 3CD edition
Nick Mason's Fictitious Sports
Can't Get My Motor to Start
I Was Wrong
Siam
Hot River
Boo To You Too
Do Ya?
Wervin'
I'm a Mineralist
Profiles
Malta
Lie for a Lie
Rhoda
Profiles Part 1/Profiles Part 2
Israel
And the Address
Mumbo Jumbo
Zip Code
Black Ice
At the End of the Day
Profiles Part 3
White of the Eye
1. Goldwaters
2. Remember Mike
3. Where Are You Joany?
4. Dry Junk
5. Present
6. The Thrift Store
7. Ritual
8. Globe
9. Discovery & Recoil
10. Anne Mason
11. Mendoza
12. World of Appearances
13. Sacrifice Dance
14. White of the Eye