 News
Oasis / Knebworth 1996
Lots of formats and options. Mad for it.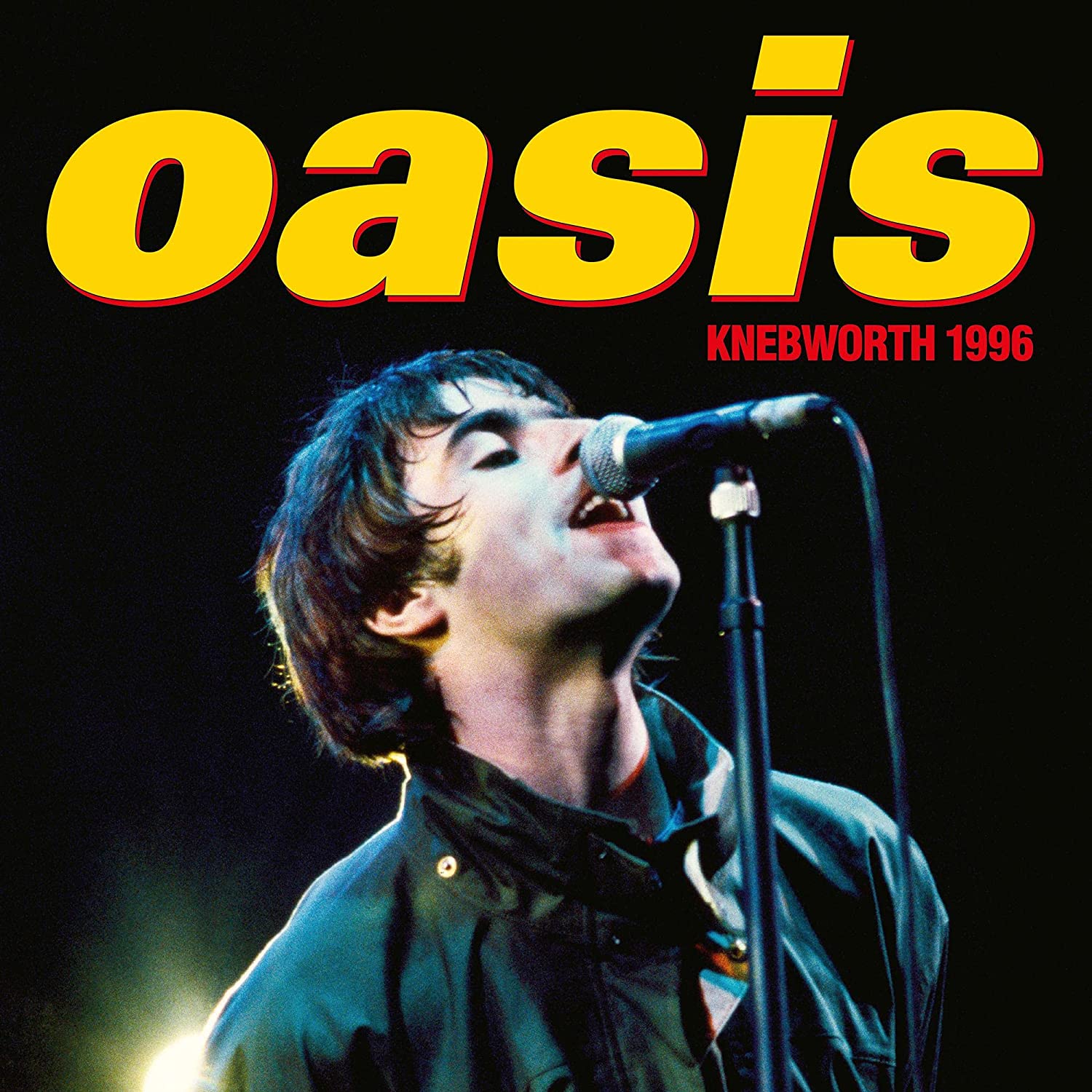 The 25th anniversary of Oasis' legendary Knebworth concerts is being celebrated with Knebworth 1996, a raft of audio and video releases which offer the definitive live recording of the event along with a new feature length documentary (which gets a theatrical showing in September).
The two record breaking nights at Knebworth took place on 10th and 11th August 1996, with over a quarter of a million young music fans from all over the world converging on Knebworth Park, Hertfordshire to see the legendary sets.
The formats are as follows:
2CD+DVD – 20-song setlist taken from Sat and Sun plus documentary on DVD
3LP vinyl – 20-song setlist from best of Sat and Sun
Blu-ray – Documentary, Saturday gig in full, Sunday gig in full
3xDVD – Documentary, Saturday gig in full, Sunday gig in full
2CD – 20-song setlist taken from Sat and Sun
As detailed above, the DVDs and blu-ray include Oasis Knebworth 1996, the new feature-length documentary telling the story of the relationship between Oasis and their fans, directed by Jake Scott. The film is told entirely in the moment through the eyes of the fans who were there, built around extensive and never-before-seen archive concert and backstage footage from the event, with additional interviews with the band and concert organisers. In addition, the DVDs and blu-ray include both nights edited by Dick Carruthers with audio mixed by Will Shapland in Dolby 5.1 surround sound.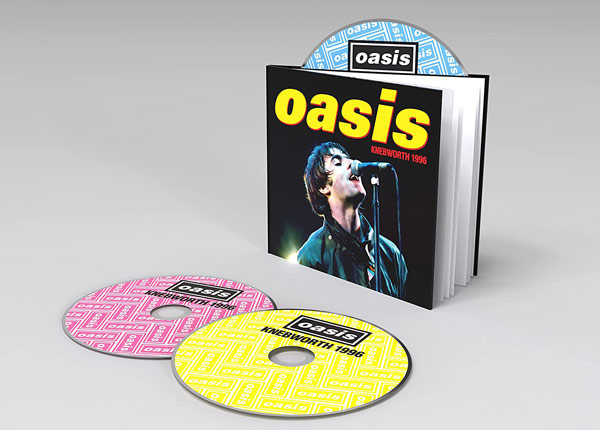 The 2CD+DVD set (documentary only, on the DVD) comes in 'casebound book' packaging, the blu-ray is standard 'amaray' case, the triple vinyl comes in a six-panel gatefold sleeve and the two-CD is card 'softpack'.
There is actually a super deluxe edition box set available only via the band's website which brings together 3LP vinyl, 2CD, 3xDVD and double cassette along with various printed memorabilia like numbered concert ticket, AAA pass, show information booklet, art print, and "rare commemorative event binocular". There is no blu-ray in this box set (go figure).
Knebworth 1996 will be released on 19 November 2021.
Compare prices and pre-order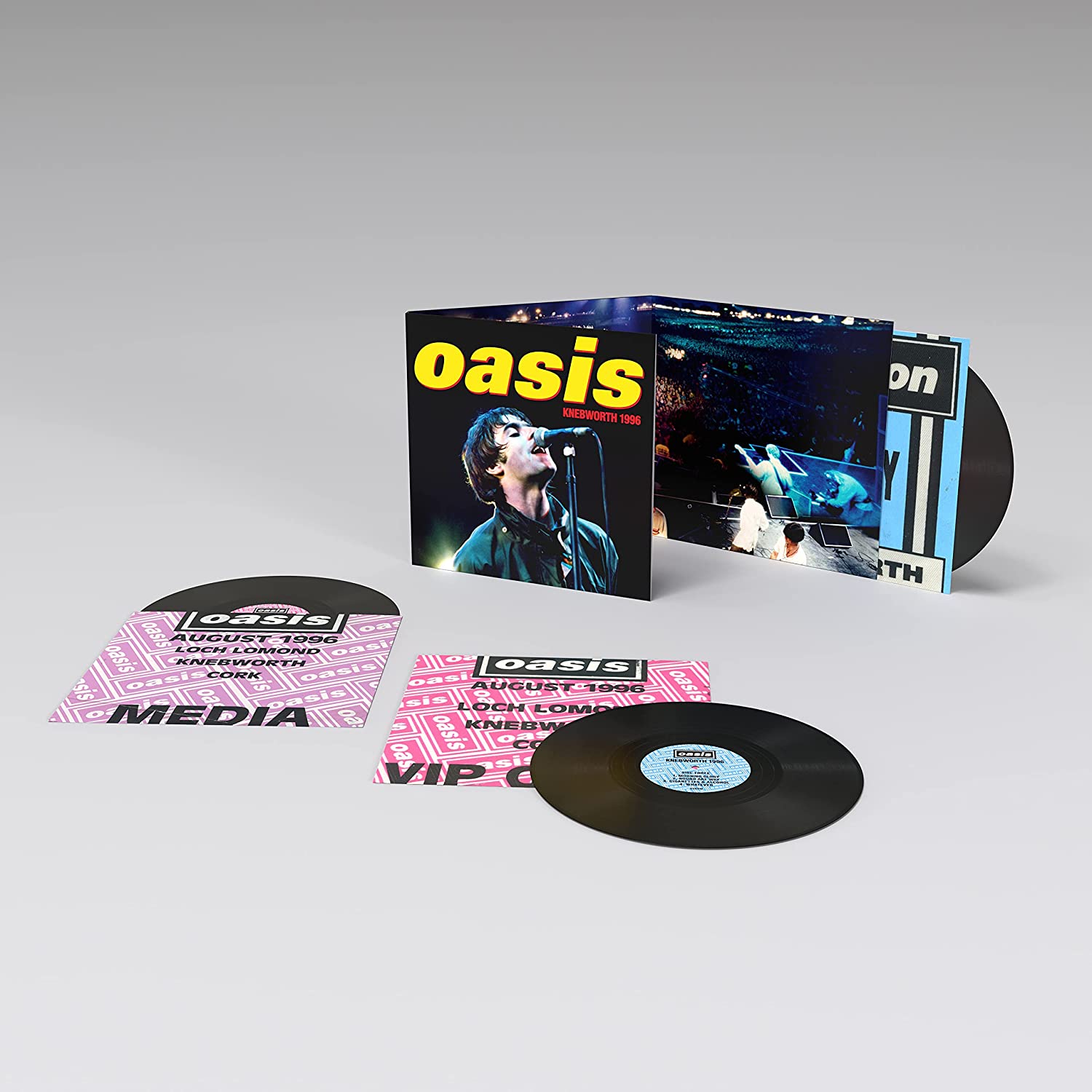 Oasis
Knebworth 1996 - 3LP vinyl
Compare prices and pre-order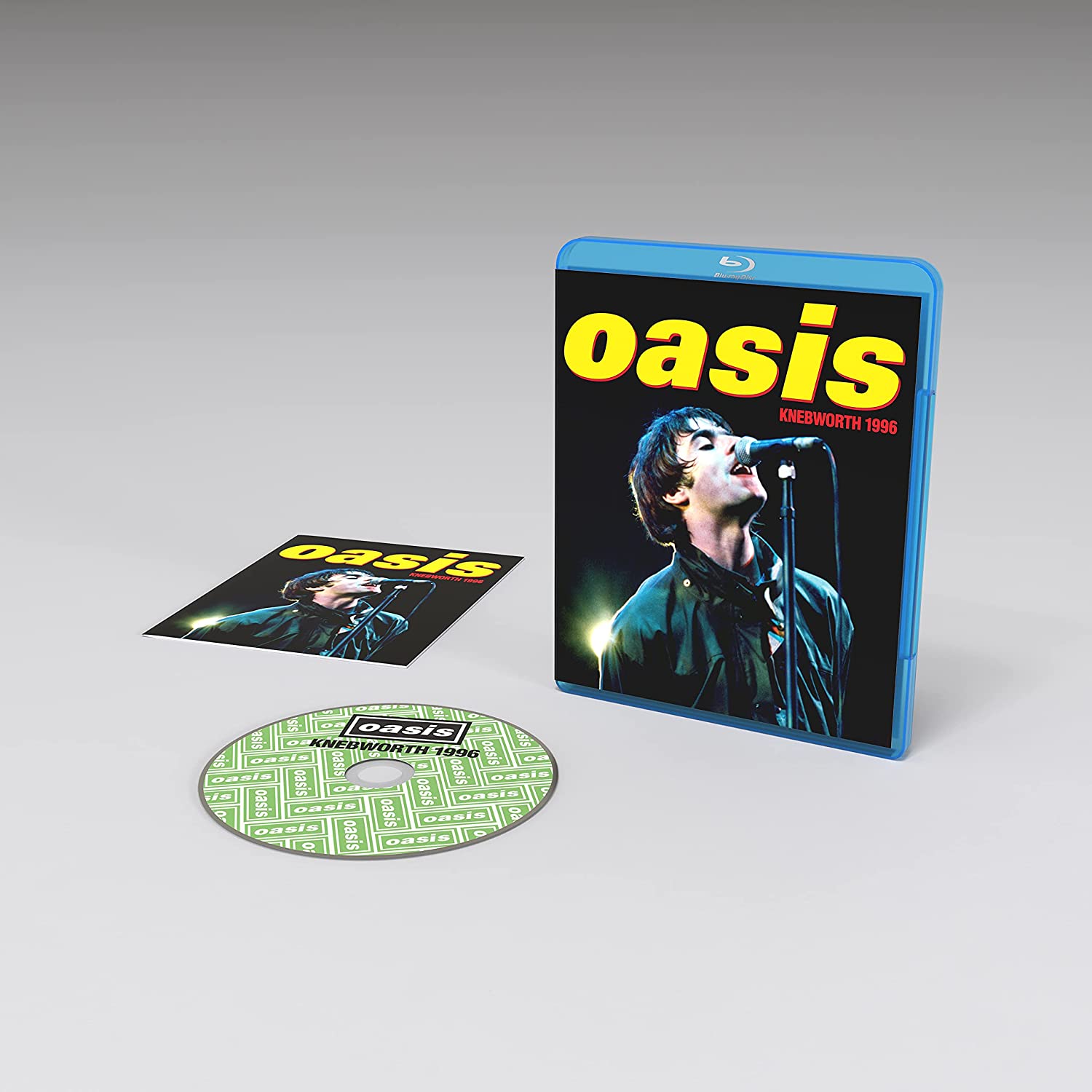 Oasis
Knebworth 1996 - blu-ray
Compare prices and pre-order
Oasis
Knebworth 1996 - 2CD+DVD
Compare prices and pre-order
Oasis
Knebworth 1996 3xDVD edition
Compare prices and pre-order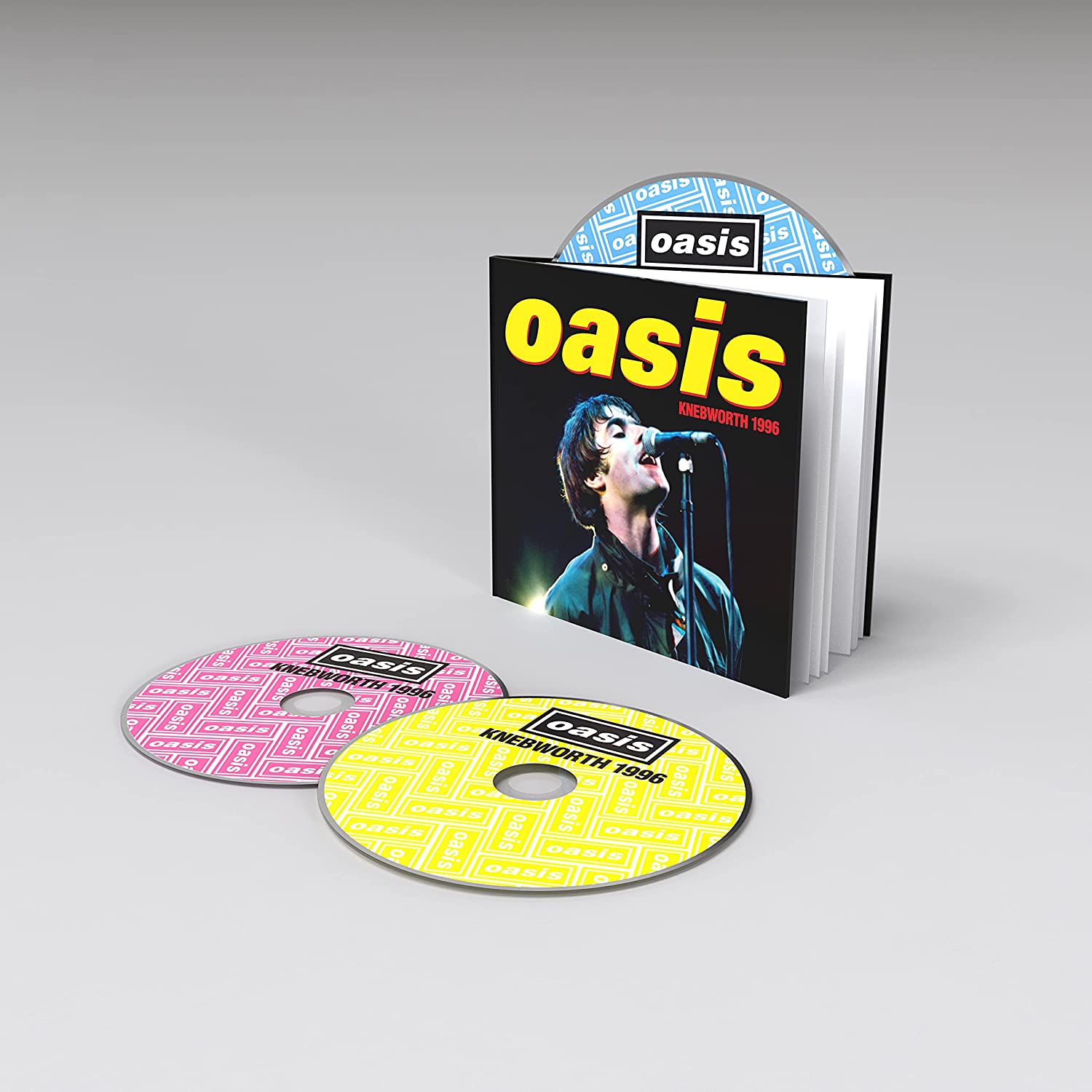 Oasis
Knebworth 1996 - 2CD edition
Tracklisting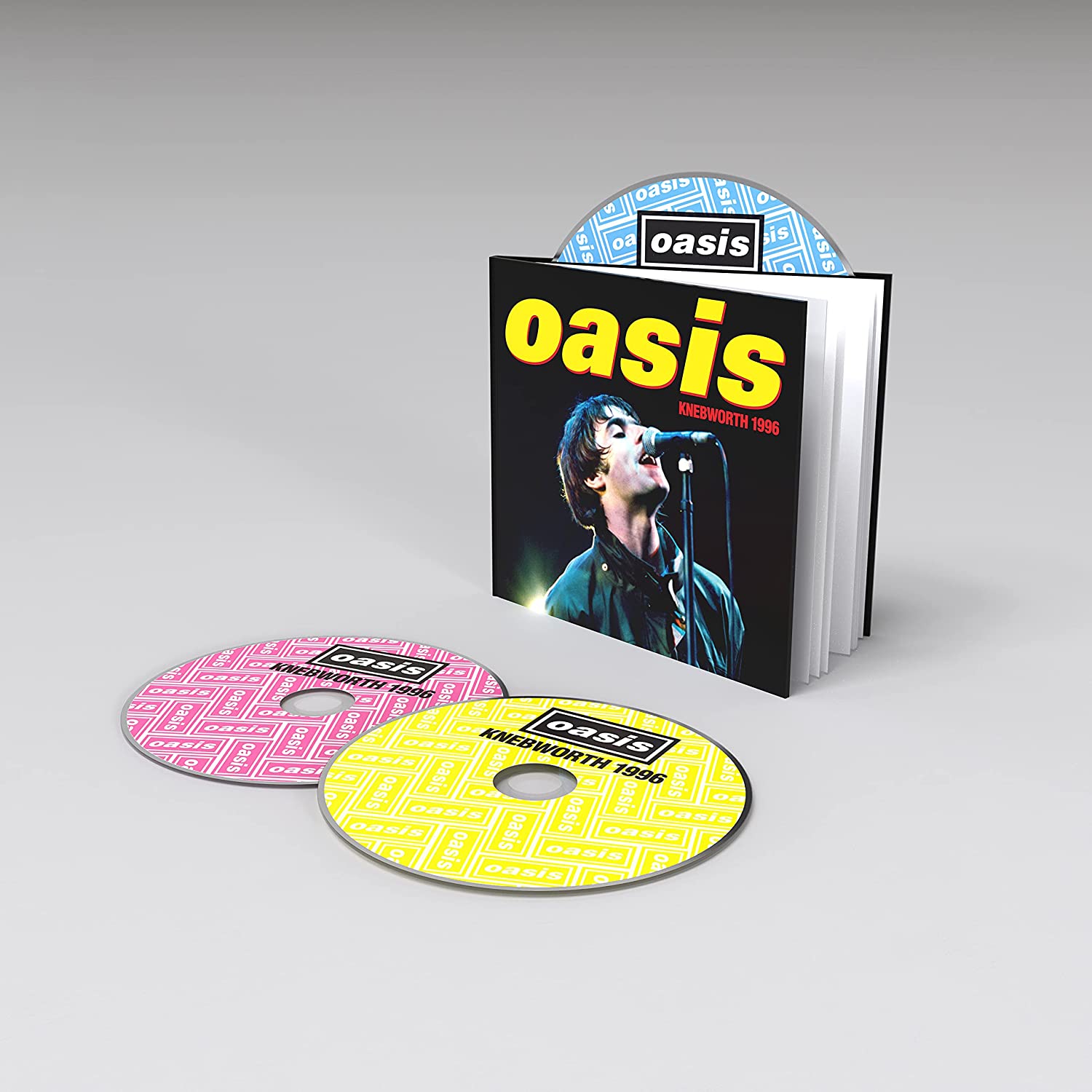 Knebworth 1996 Oasis
/
2CD+DVD
CD 1

Columbia (Live at Knebworth)
Acquiesce (Live at Knebworth)
Supersonic (Live at Knebworth)
Hello (Live at Knebworth)
Some Might Say (Live at Knebworth)
Roll With It (Live at Knebworth)
Slide Away (Live At Knebworth)
Morning Glory (Live at Knebworth)
Round Are Way (Live at Knebworth)
Cigarettes & Alcohol (Live at Knebworth)

CD 2

Whatever (Live at Knebworth)
Cast No Shadow (Live at Knebworth)
Wonderwall (Live at Knebworth)
The Masterplan (Live at Knebworth)
Don't Look Back In Anger (Live at Knebworth)
My Big Mouth (Live at Knebworth)
It's Gettin' Better (Man!!) (Live at Knebworth)
Live Forever (Live at Knebworth)
Champagne Supernova (Live at Knebworth)
I Am The Walrus (Live at Knebworth)

DVD

Opening Credits
Cool Britannia
Tickets
Leading Up To Knebworth
Friday 9th August 1996
Going To Knebworth
Support Bands
Build Up
Columbia
Acquiesce
Supersonic
Cigarettes & Alcohol
Enjoying The Show / Screen Visuals
Cast No Shadow
Fans Singing
The Masterplan
What Would You Give The Band?
Live Forever
Saturday To Sunday
Sunday Build Up
Hello
Some Might Say
Tracklisting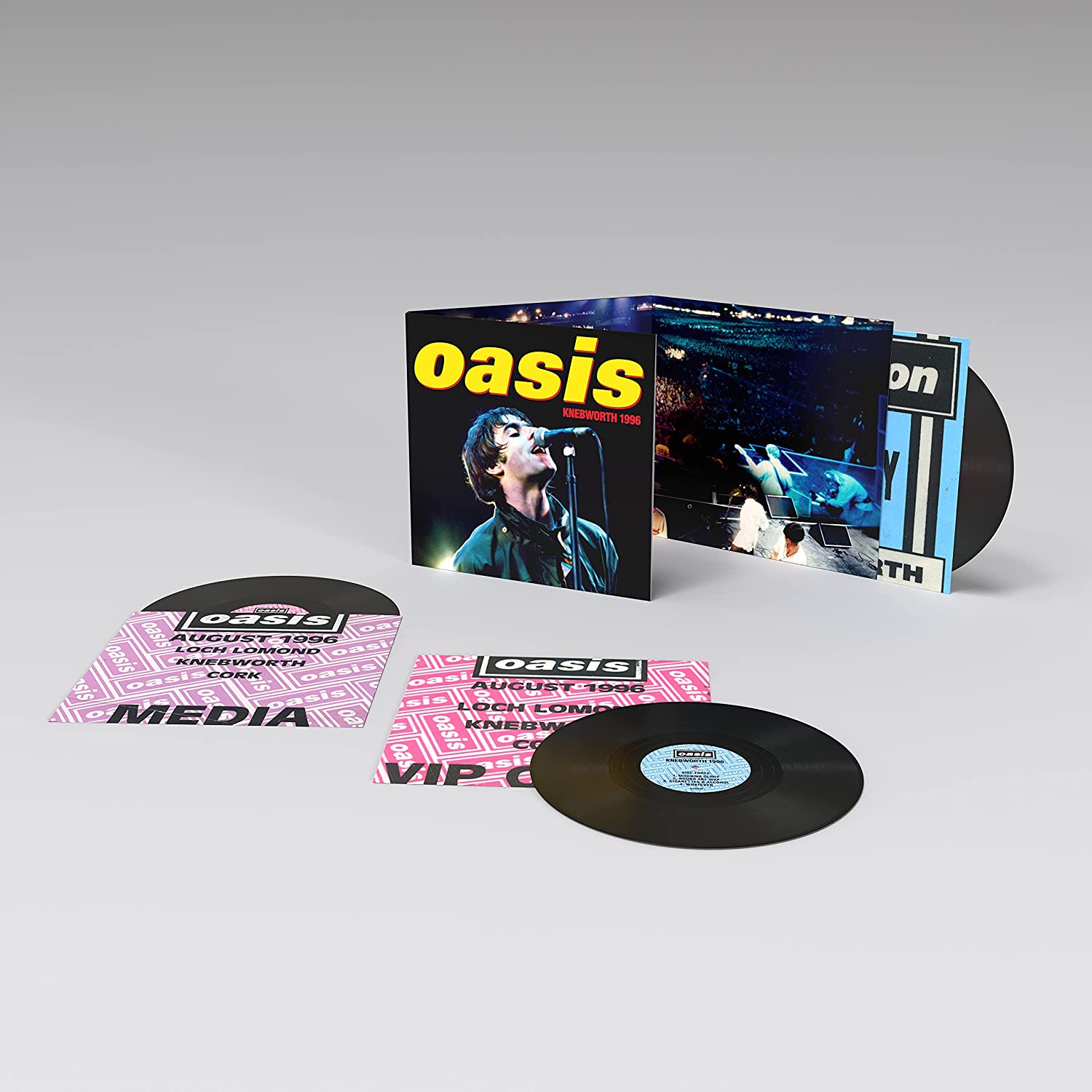 Knebworth 1996 Oasis
/
3LP vinyl
Side 1

Columbia (Live at Knebworth)
Acquiesce (Live at Knebworth)
Supersonic (Live at Knebworth)

Side 2

Hello (Live at Knebworth)
Some Might Say (Live at Knebworth)
Roll With It (Live at Knebworth)
Slide Away (Live At Knebworth)

Side 3

Morning Glory (Live at Knebworth)
Round Are Way (Live at Knebworth)
Cigarettes & Alcohol (Live at Knebworth)
Whatever (Live at Knebworth)

Side 4

Cast No Shadow (Live at Knebworth)
Wonderwall (Live at Knebworth)
The Masterplan (Live at Knebworth)

Side 5

Don't Look Back In Anger (Live at Knebworth)
My Big Mouth (Live at Knebworth)
It's Gettin' Better (Man!!) (Live at Knebworth)

Side 6

Live Forever (Live at Knebworth)
Champagne Supernova (Live at Knebworth)
I Am The Walrus (Live at Knebworth)
Tracklisting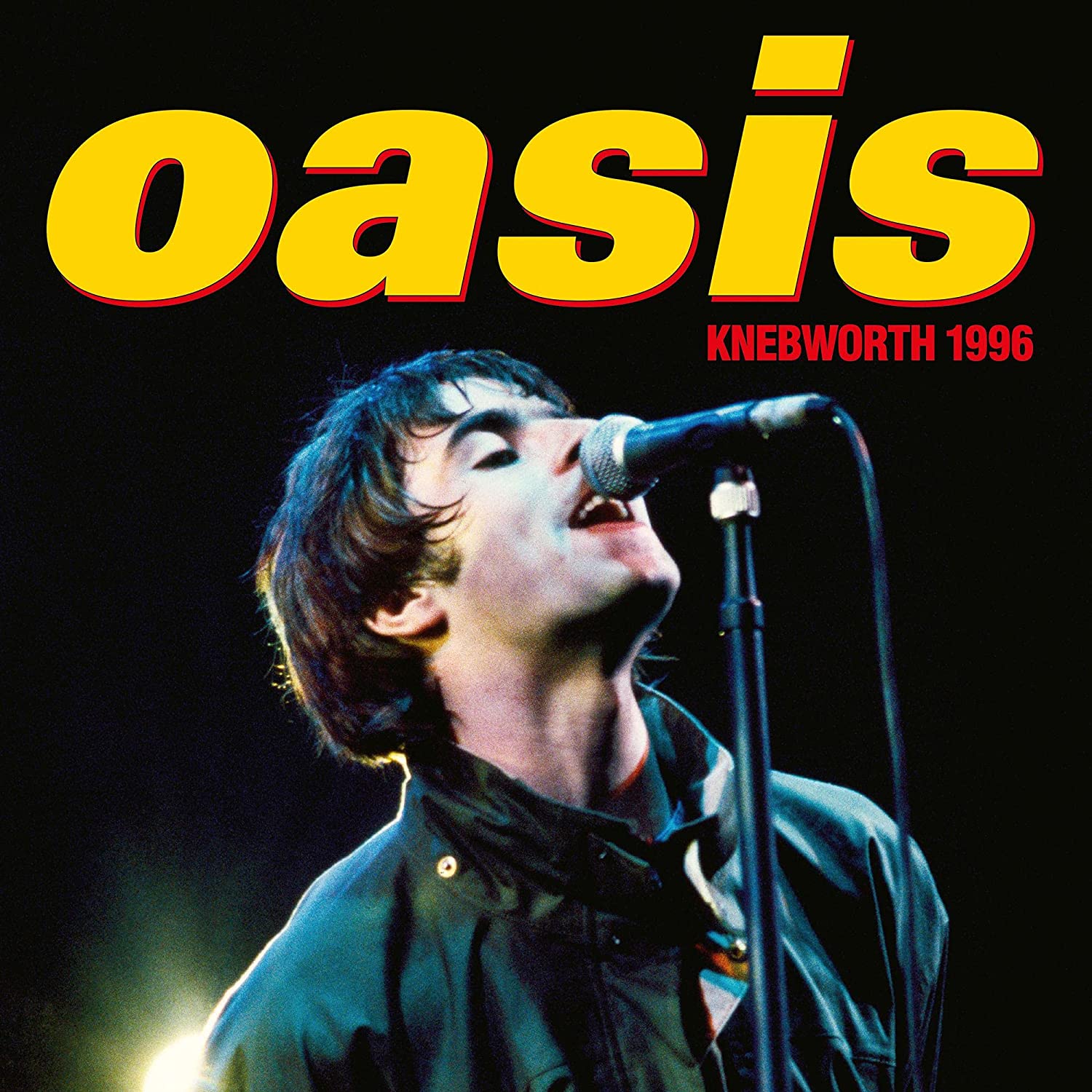 Knebworth 1996 Oasis
/
3xDVD edition (same content on the blu-ray)
DVD 1: The Documentary

Opening Credits
Cool Britannia
Tickets
Leading Up To Knebworth
Friday 9th August 1996
Going To Knebworth
Support Bands
Build Up
Columbia
Acquiesce
Supersonic
Cigarettes & Alcohol
Enjoying The Show / Screen Visuals
Cast No Shadow
Fans Singing
The Masterplan
What Would You Give The Band?
Live Forever
Saturday To Sunday
Sunday Build Up
Hello
Some Might Say
Roll With It
Slide Away
Morning Glory
Don't Look Back In Anger
Who The Fuck Are Man United
Champagne Supernova
I Am The Walrus
Wonderwall
End Credits

DVD 2: Saturday

Columbia (Live at Knebworth)
Acquiesce (Live at Knebworth)
Supersonic (Live at Knebworth)
Hello (Live at Knebworth)
Some Might Say (Live at Knebworth)
Roll With It (Live at Knebworth)
Slide Away (Live At Knebworth)
Morning Glory (Live at Knebworth)
Round Are Way (Live at Knebworth)
Cigarettes & Alcohol (Live at Knebworth)
Whatever (Live at Knebworth)
Cast No Shadow (Live at Knebworth)
Wonderwall (Live at Knebworth)
The Masterplan (Live at Knebworth)
Don't Look Back In Anger (Live at Knebworth)
My Big Mouth (Live at Knebworth)
It's Gettin' Better (Man!!) (Live at Knebworth)
Live Forever (Live at Knebworth)
Champagne Supernova (Live at Knebworth)
I Am The Walrus (Live at Knebworth)

DVD 3: Sunday

Columbia (Live at Knebworth)
Acquiesce (Live at Knebworth)
Supersonic (Live at Knebworth)
Hello (Live at Knebworth)
Some Might Say (Live at Knebworth)
Roll With It (Live at Knebworth)
Slide Away (Live at Knebworth)
Morning Glory (Live at Knebworth)
Round Are Way (Live at Knebworth)
Cigarettes & Alcohol
Whatever (Live at Knebworth)
Cast No Shadow (Live at Knebworth)
Wonderwall (Live at Knebworth)
The Masterplan (Live at Knebworth)
Don't Look Back In Anger (Live at Knebworth)
My Big Mouth (Live at Knebworth)
It's Gettin' Better (Man!!) (Live at Knebworth)
Live Forever (Live at Knebworth)
Champagne Supernova (Live at Knebworth)
I Am The Walrus (Live at Knebworth)