 News
Out This Week / on 26 August 2016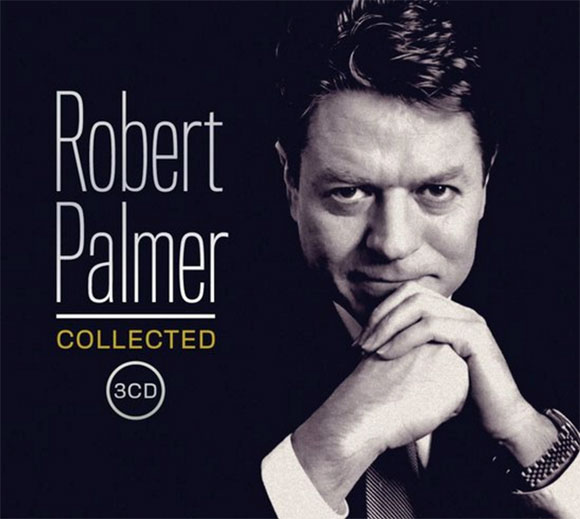 Robert Palmer / Collected (3CD)
Excellent three-disc Robert Palmer set that just about ticks all the boxes by including the Island Years, EMI era and a disc of rarities. 
---
Joe Cocker / The Album Recordings 1984-2007 (14CD box set)
14-disc examination of Joe Cocker's recording career between 1984 and 2007. Features a newly compiled CD of 'Related Recordings' that includes rarities. Well done, if you got *that* price on the deal alert. 
---
Dusty Springfield / Reputation: Expanded Collector's Edition (3CD)
Dusty Springfield's Pet Shop Boys-assisted 1990 album is expanded to two CDs and adds a DVD with promo videos for good measure. 
---
Blur / Leisure coloured vinyl reissue
Blur's debut is 25 years old this year. Not a classic by any means, but Parlophone celebrate all the same, by way of this blue vinyl reissue. 
---
De La Soul / and the Anonymous Nobody (new album)
De La Soul return with and the Anonymous Nobody their ninth full-length album, which features guest appearances by Snoop Dogg, Damon Albarn and David Byrne. 
---
Level 42 / Collected (3CD) 
This pretty comprehensive collection of Level 42 seven-inch remixes / edits also features a bonus disc of 12-inch versions. Now well-priced in the UK, in particular. 
---
The Beach Boys / Becoming The Beach Boys (2CD)
Between Sep 1961 and March 1962 – prior to signing with Capitol Records, The Beach Boys committed nine songs to tape under the direction of (and at the home of) Hite and Dorinda Morgan. This Ominivore two-disc release includes "every complete take, false start, master take, and every second of studio banter during these historic recordings".
---
Scott Walker / 5 Classic Albums (5CD)
Improbable value from this set which includes Scott 1, Scott 2, Scott 3, Scott 4 and Til' The Band Comes In. If you haven't yet explored the Walker Brother's solo career, there's really no excuse at this price!
---
The Monkees 50
If last week's Forever best of doesn't dig deep enough into their archive for you, Rhino now offer this new Monkees three-CD set with, you guessed it, 50 tracks to celebrate the band's 50th anniversary. 
---
Big Country / 5 Classic Albums (5CD)
Another quintet of long-players, this time Big Country. The albums in question are: The Crossing, Steeltown, The Seer, Peace In Our Time and No Place Like Home. Entry fee? A tenner.
---
Cicero / The Complete Works (2CD)
David Cicero's 1992 album was originally issued on the Pet Shop Boys' label Spaghetti Recordings and even features a couple of tracks produced by Neil and Chris. This Cherry Pop reissue contains an enormous amount of remixes. 
---
Steven Wilson / Drive Home CD+DVD
There's much to enjoy with Steven Wilson's 2013 EP, especially when combined with a DVD that features the sublime video/animation work of Jess Cope. 
---
Blue Öyster Cult / Secret Treaties (SACD)
Blue Öyster Cult's highly rated 1974 album is reissued as a multi-channel and stereo SACD by audiophile specialists Audio Fidelity.
---
Amii Stewart / the Hits: Remixed
American disco diva Amii Stewart's 1985 album The Hits is this week reissued with bonus tracks.