 News
Out This Week / on 6 July 2018
Roger Waters / Is This The Life We Really Want? (limited green vinyl)
Roger Waters' US+THEM tour continues to win plaudits and to mark the European leg – concerts this week in Manchester, Birmingham and London – Sony/Columbia are issuing this limited double green vinyl edition of last year's superb Is This The Life We Really Want? 
---
The Beatles / Yellow Submarine (seven-inch picture disc)
Although Yellow Submarine was on The Beatles'1966 album Revolver, this reissue (b/w Eleanor Rigby) is to celebrate the 50th anniversary of the animated feature film, which is returning to the big screen for a special 'one-day cinema event' on 8 July. This picture disc is no longer available via Amazon UK, for some reason. 
---
Eurythmics / Be Yourself Tonight, Savage & Revenge (vinyl reissues)
I thought the first three Eurythmics vinyl reissues were superb in just about every way so there is no reason to doubt that the next three will just as good. In fact, the rocky (but still quite good) Revenge aside, I prefer this mid-period that includes the poptastic Be Yourself Tonight and the experimental and bleak Savage (undoubtedly, the duo's best album). Remember, these come with hi-res downloads as part of the deal! 
---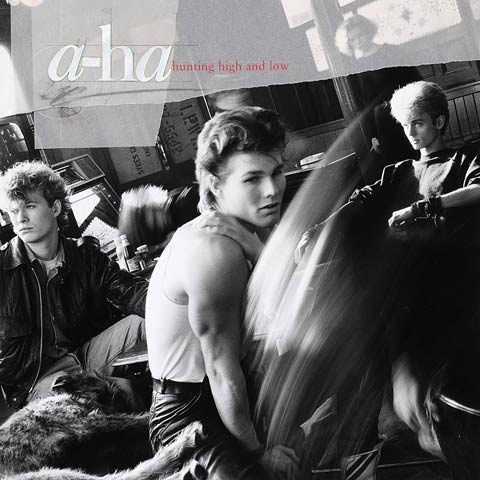 a-ha / Hunting High and Low
a-ha's Hunting High and Low is one of the best albums of the 1980s. Any debut that contains pop songs as good as Take On Me, The Sun Always Shines On TV and the title track  is always going to impress, but the fine album tracks, such as Living a Boy's Adventure Tale and Here I Stand And Face The Rain, raise it to another level. This is a CLEAR vinyl pressing, which forms part of Rhino's 'Back to the 80s' vinyl reissue campaign. 
---
The Jesus and Mary Chain / 21 Singles (2LP vinyl)
This rather good 2002 Jesus and Mary Chain compilation is issued on vinyl for the first time in July. Quite good value for a double. 
---
Bruce Springsteen / The Album Collection, Vol 2  (Japanese CD edition)
I do think Sony will eventually issue a widely available, standard CD edition of the recent Bruce Springsteen Album Collection, Vol 2, but if you can't wait, or just love the quality and tactile nature of Japan's mini-CD LP vinyl replica packaging, then you can buy it now, at a price. As a reminder, this contains remastered editions of  Tunnel of Love, Human Touch, Lucky Town, MTV Plugged, The Ghost of Tom Joad and two EPs: Chimes of Freedom and Blood Brothers.
Compare prices and pre-order
Bruce Springsteen
The Album Collection Vol.2 1987-1996
---
Madonna / Like A Virgin (white vinyl)
Hopefully, you got your pre-order in, for this WHITE vinyl pressing of Madonna's second album, when SDE first posted the information, since it's now £4 more expensive at £20. If not, then might I suggest you sign up to the SDE Newsletter which informs you about deals, alerts you to high-profile new releases and delivers weekly summaries of reissue activity. This release forms part of a wider Rhino 'Back to the 80s' campaign.  
---
Eighth Wonder / Fearless (2LP deluxe red vinyl)
Let's be honest, Eighth Wonder's Fearless isn't a classic album, but the 1988 long-player remains of interest because it boasts a contribution from the Pet Shop Boys, during their 'imperial' phase, no less. They wrote I'm Not Scared for the group and clearly knew it was great, because Chris and Neil included their own version on the Introspective album (released later the same year). Back to Eighth Wonder, and this new edition is limited and numbered set and is pressed on heavyweight RED vinyl. The second LP features bonus remixes, including the disco mix of I'm Not Scared. This isn't being issued on CD. 
---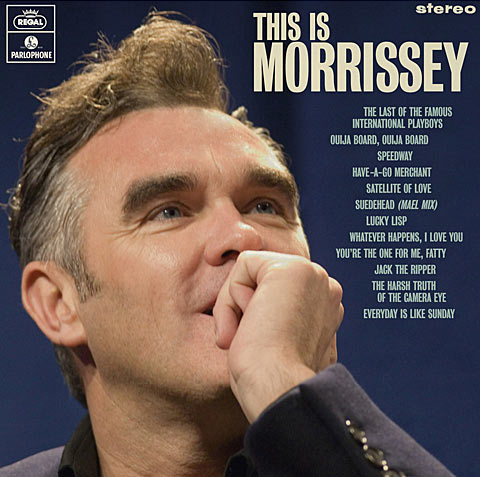 Morrissey / This Is Morrissey (CD and vinyl)
New Morrissey compilation of the Parlophone Years. Worth picking up for a few rarities, especially on CD which is only £3.99.  
---
Haysi Fantayzee / Battle Hymns For Children Singing (2LP deluxe yellow vinyl)
Haysi Fantayzee's one and only album, Battle Hymns For Children Singing is reissued asa special coloured double vinyl pressing which includes extra tracks on the bonus LP.