 News
Out This Week / on 8 June 2018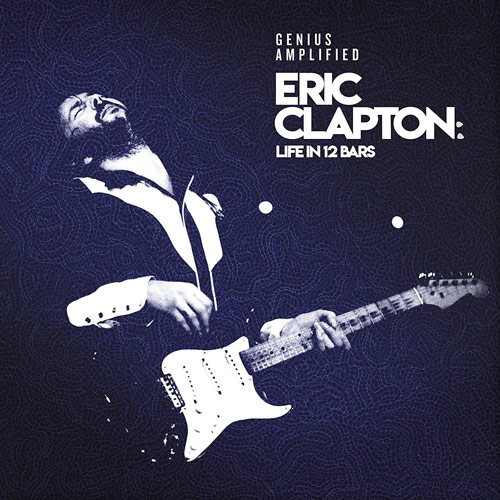 Eric Clapton / Life in 12 Bars (2CD or 4LP vinyl)
Impressive 32-track compilation that includes selections from many of the acts Eric Clapton worked with, including The Yardbirds, John Mayall's Bluesbreakers, Cream, The Beatles (!), and Blind Faith. Features five previously unreleased tracks/versions – including a full length I Shot The Sheriff – and a couple of previously unreleased alternative mixes. 
---
Black Box Recorder / Life Is Unfair (4CD+DVD)
Five-disc summary of the work of Luke Haines 'side project' Black Box Recorder which featured John Moore and Sarah Nixey. Not quite totally complete (due to pesky licensing issues) but this is a quality package with all three albums (England Made Me is probably as good as anything Haines has his name to) a rarities disc (with two unreleased songs) and a DVD. Booklet features three essays by the individual band members and this box comes with a poster. There WILL be a vinyl version, apparently, but not until later this year. 
---
The Beach Boys with the Royal Philharmonic Orchestra
Some may cry 'sacrilege', but this album pairs original vocal performances from Beach Boys classics with new symphonic arrangements is actually not bad at all. The cover is awful though. 
---
Mansun / Attack of the Grey Lantern (3CD+blu-ray)
Four disc super deluxe of Mansun's 1997 debut includes the remastered album, a disc of BBC sessions; a CD full of outtakes, demos and sessions; and a (region free/NTSC) DVD with a new 5.1 surround mix and promo videos.
---
Black Sabbath / The Supersonic Years: The Seventies Singles (10 x 7″ vinyl)
Box set featuring ten Black Sabbath seven-inch singles in "unique colour picture sleeves" which are rare or exclusive to the box set. Audio is remastered by Andy Pearce and this includes a booklet with new sleeve notes . 
---
a-ha / Headlines and Deadlines: The Hits of a-ha (2LP vinyl)
The 'classic' a-ha hits collection which smartly rounds up their early period and includes many hits, including the single versions of Hunting High and Low, The Sun Always Shines On TV, The Living Daylights, Move to Memphis and of course, Take On Me. 
---
Beside Bowie: The Mick Ronson Story
This cleverly titled tribute album features key tracks from Mick Ronson's solo records, and includes material from his key collaborations with David Bowie, Elton John, Ian Hunter, Queen and Michael Chapman.
---
Midge Ure / Orchestrated (2LP vinyl)
Midge Ure's Orchestrated hits set is now available on double vinyl. Limited edition clear SIGNED vinyl still available via Midge's online shop. 
---
Tony Hadley / Talking To The Moon 
Whether by design or coincidence, Tony Hadley releases his new album on the week that Spandau Ballet unveil their new singer. Talking to the Moon is being sold as a 'proper' album, not a jazz/swing, covers or Christmas record, which rather defines Hadley's output over the last few decades.
Phil Collins / The Singles (2LP vinyl)
Another variant of the remastered Phil Collins Singles set. Hard to argue with the 19-track selection here, with virtually every track a massive hit. Gatefold package with two printed inner sleeves.  
---
The Charlatans  / Different Days (2CD
The Charlatans release a new 2CD 'special edition' version of last year's Different Days which includes all four tracks from their new EP, Totally Eclipsing.
---
Davy Jones / Rainbows
A special 500-only limited edition from 7A Records. This red vinyl Davy Jones seven-inch features two country-flavoured tracks (Rainbows and You Don't Have To Be A Country Boy To Sing A Country Song)