 News
Paul McCartney to issue new seven-inch picture disc for Black Friday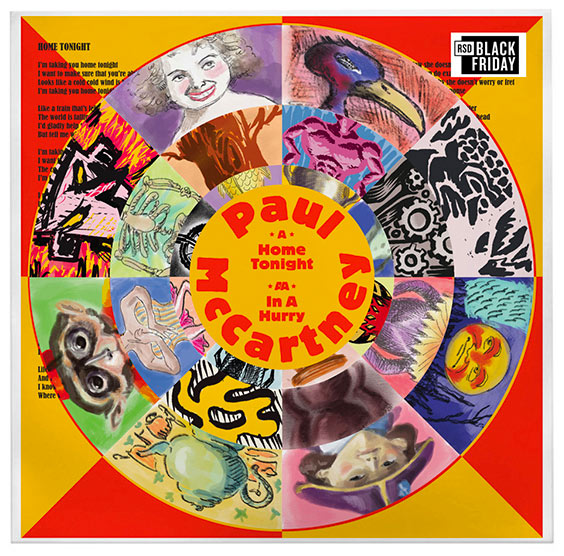 Paul McCartney is to release a physical single for this year's Black Friday/RSD.

Amazingly, the seven-inch vinyl picture disc will feature two brand new songs—'Home Tonight' and 'In A Hurry' – both of which were recorded during the Greg Kurstin sessions for Paul's Egypt Station album. Why these weren't deemed suitably for inclusion in the 'Traveller's Edition' box set or the 'Explorer's Edition' CD or vinyl sets, isn't clear!
The seven-inch will feature new and exclusively created artwork based upon the parlour game 'exquisite corpse' along with a lyric insert.
This will be available via participating independent shops on 29 November 2019. It's not totally clear whether this is a USA-only release or if it will be more widely available. We shall see. Listen to both tracks here.
A – Home Tonight
AA – In A Hury