 News
Paul Weller / An Orchestrated Songbook
with Jules Buckley & The BBC Symphony Orchestra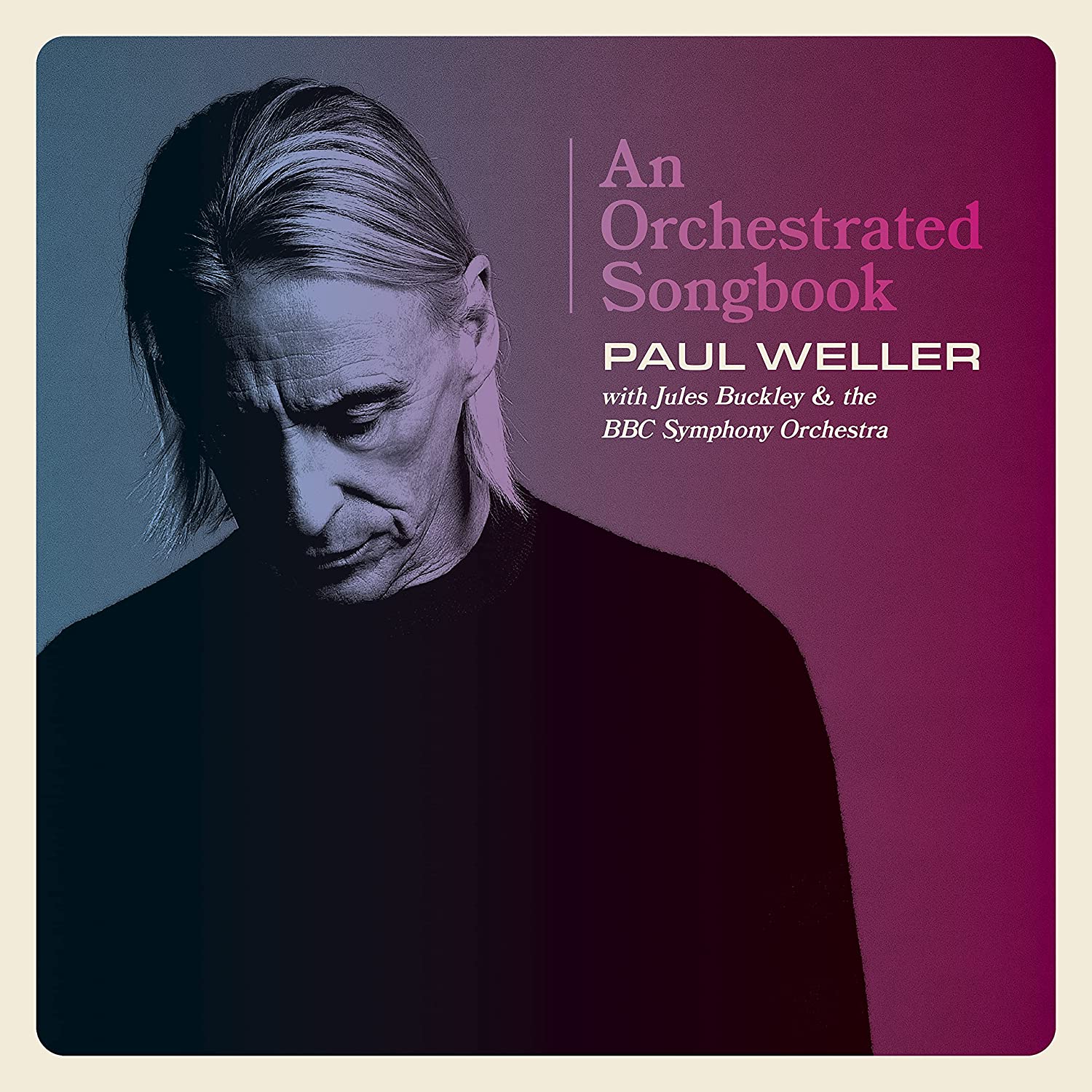 Polydor are to release a new Paul Weller live album. An Orchestrated Songbook is performed by Weller with Jules Buckley & The BBC Symphony Orchestra
The concert happened last month, on 15 May, and was widely promoted on BBC channels, to much acclaim. It was shown again just last weekend, in the UK.
The set list spans his career and includes classics like 'Wild Wood' and 'You Do Something To Me', although the last three studio albums (True Meanings, On Sunset and Fat Pop) feature heavily (not a bad thing).
The performance includes special guests such as Celeste, Boy George and James Morrison and features brand-new orchestral arrangements by Jules Buckley.
If it seems messy – Polydor promoting a new live album when Fat Pop has only just been pushed out the door – then I should point out that this live album isn't actually released until December, which is faintly ridiculous, given we are still in June. It seems that Paul's 'team' want to take advantage of the current Orchestrated Songbook 'buzz' by getting pre-orders available, but not actually give you the record for another six months, because they are still promoting Fat Pop. Gee, thanks!
And so far, it has only been announced on CD, as if to underline the crazy vinyl manufacturing situation. Six months is apparently not enough time to deliver a vinyl version of this album, so it will be announced "at a later date". CDs can be manufactured and out the door in 2-3 weeks, so the wait until December is purely 'strategic', one assumes.
There is a deluxe CD edition but it contains the same audio as the standard CD only with better packaging. It comes in a hardback DVD-sized casebound 32-page book, with "inserts" – nice enough – but it's literally DOUBLE the price of the standard CD, so doesn't come recommended.
Update 5 July 2021: The 2LP vinyl has now been announced and it will be issued on the same date as the CD. Why the record label choose to wait a couple of weeks before announcing this is anyone's guess.
Paul Weller's An Orchestrated Songbook will be released on 10 December 2021 (was 3 Dec).
Compare prices and pre-order
Paul Weller
Orchestrated Songbook - 2LP vinyl
Compare prices and pre-order
Paul Weller
Orchestrated Songbook - standard CD
Compare prices and pre-order
Paul Weller
Orchestrated Songbook - deluxe CD
Tracklisting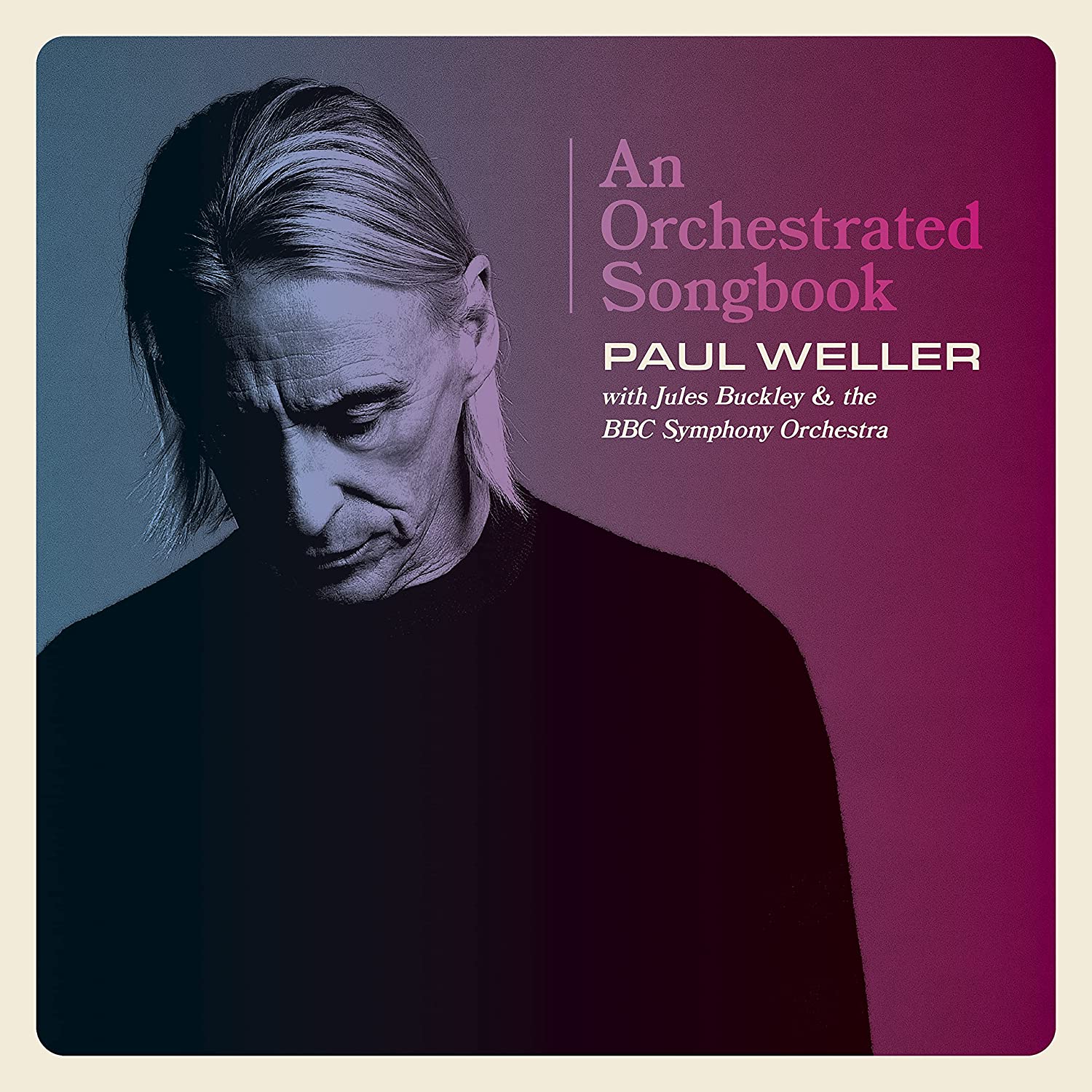 An Orchestrated Songbook Paul Weller
/
ANDROMEDA
ENGLISH ROSE
MY EVER CHANGING MOODS
ON SUNSET
CARNATION
GLAD TIMES
BROKEN STONES (With James Morrison)
GRAVITY
IT´S A VERY DEEP SEA
BOWIE
EQUANIMITY
YOU´RE THE BEST THING (With Boy George)
STILL GLIDES THE STREAM
MOVIN ON
WILD WOOD (With Celeste)
ROCKETS
YOU DO SOMETHING TO ME
WHITE HORSES