 News
Paul Young / The Crossing: SDE-exclusive signed coloured vinyl
Paul signs this limited edition for SDE readers!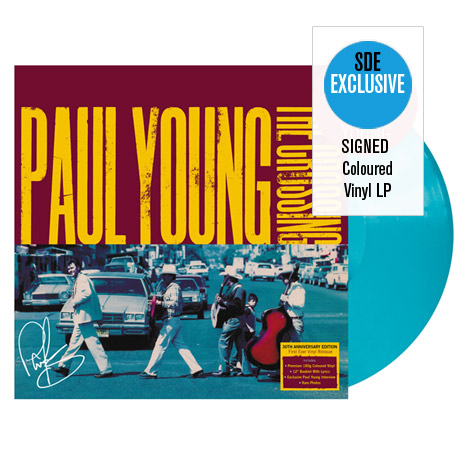 Paul Young is signing these exclusively for SDE. Coloured vinyl pressing limited to 1000 units. Quick pre-order link.
Paul Young's 1993 album,The Crossing, is being reissued for its 30th anniversary and SDE can exclusively offer a limited number of copies signed by Paul Young himself.
Originally released in October 1993, The Crossing was Young's fifth and final album for Columbia Records. Produced largely by Don Was and featuring top musicians such as Billy Preston, The Memphis Horns, Jeff Porcaro and his older mucker Pino Palladino, the album is regarded by fans and critics as one of Paul Young's very best solo works.
The album includes Young's last top 20 UK hit, the excellent 'Now I Know What Made Otis Blue' but it's much more than a one-trick pony and features a slickly produced series of songs including 'Hope in a Hopeless World', 'The Heart Is A Lonely Hunter' and 'Half A Step Away'.
When interviewed for this 30th Anniversary release, Paul Young said: "If you were to ask me the albums I most enjoyed making they would be the first and the last for Columbia Records; No Parlez and The Crossing.
On The Crossing, it was the caliber of the musicians that I worked with and I was working with my musical heroes, some of which I'd admired since I was a teenager. The sessions were so relaxed and all the people in the studio were such lovely people to work with, I will remember it forever."
This vinyl reissue of The Crossing comes in a gatefold sleeve is is pressed on 180g turquoise vinyl. A new interview with Paul Young features inside the gatefold and it comes with an insert with lyrics. The front cover of each record will be personally signed by Paul Young at SDE HQ.
It's available to order exclusively via the SDE shop where you can also get yourself a copy of SDE's exclusive keepsake 24-page booklet on Paul Young's second album, The Secret of Association. Published last year, this features new interviews with Paul Young and Laurie Latham, along with features, a discography and images of memorabilia. For the very first time we can offer these SIGNED by Paul Young!
The Crossing is released by 7a Records and the SDE signed exclusive coloured vinyl will ship a week earlier than the official release on 9 June 2023 (along with any booklet orders).
Pre-order by going direct to the SDE shop using this link or via the buy buttons (with 'pre-order on them) below.
EU SHIPPING NOTES: If you are ordering from the EU please be aware that that goods may be subject to import VAT when they arrive from the UK. The prices the SDE shop charge you do not include VAT
Tracklisting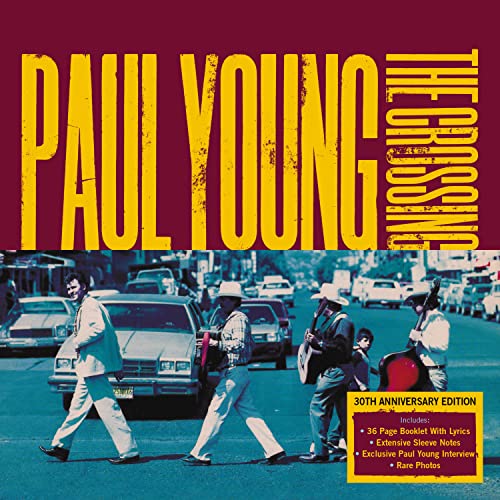 The Crossing Paul Young
/
Coloured vinyl LP
SIDE A

Hope In A Hopeless World 4:20
Now I Know What Made Otis Blue 4:00
Bring Me Home 4:04
The Heart Is A Lonely Hunter 4:21
Won't Look Back 5:24
Only Game In Town 4:21

SIDE B

Love Has No Pride 3:46
Down In Chinatown 5:36
Half A Step Away 5:01
Follow On 4:10
It Will Be You 4:41