 News
Phil Collins / Remixed and Other Sides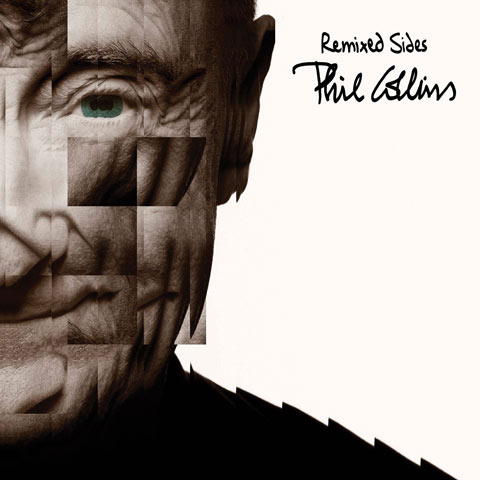 'Digital-only' albums disappoint fanbase
Phil Collins' long-running physical reissue campaign apparently comes to an end with two new compilations – Other Sides and Remixed Sides – lumbered with a 'digital only' release status.

Other Sides features 18 songs issued as B-sides between 1981 and 2003 and includes many demos (most of which weren't included on the two-CD deluxe editions issued back in 2016). Meanwhile Remixed Sides includes extended and remixed versions of tracks from Collins' studio albums.
Having issued all the albums as two-CD sets (then put them out again as single disc remasters) and then released The Singles compilation via FOUR physical formats (2CD, 3CD, 2LP and 4LP) it's bizarre, to say the least, that Warner Music appear to have given up with physical releases for this 'Take A Look At Me Now' campaign, especially since fans have been enquiring about the extended mixes ever since they were left off of all the deluxe reissues!
We know Collins' has had health issues in recent years (he now walks with a cane) but the decision to not release these on CD is not the kind of physical decline we were expecting.
These will be available (groan) "through digital download and streaming services" on 31 May 2019. What are your thoughts on this decision? If you feel strongly leave a comment on SDE and let's see if we can get the label to issue these as physical releases.
OTHER SIDES
1.    "In The Air Tonight" (Demo)
2.    "I Missed Again" (Demo)
3.    "If Leaving Me Is Easy" (Demo)
4.    "The Man With The Horn"
5.    "I Like The Way"
6.    "Big Noise" (Instrumental)
7.    "Homeless" ("Another Day In Paradise" Demo)
8.    "Lionel" ("Do You Remember?" Demo)
9.    "Broadway Chorus" ("Something Happened On The Way To Heaven" Home Demo)
10.   "Around The World In 80 Presets"
11.   "Rad Dudeski"
12.   "Don't Call Me Ashley"
13.   "Both Sides Of The Demo" (Early Demo)
14.   "Everyday" (Early Demo)
15.   "For A Friend"
16.   "Stevie's Blues" ("There's A Place For Us" Instrumental)
17.   "It's Everywhere"
18.    "Tears Of A Clown" ("Wake Up Call" 2003 Version)
REMIXED SIDES
1.    "In The Air Tonight" (Ben Liebrand Extended Version)
2.    "In The Air Tonight" ('88 Remix)
3.    "Easy Lover" (Extended Dance Remix)
4.    "Take Me Home" (Extended Remix)
5.    "Sussudio" (Extended Remix)
6.    "Who Said I Would" (Extended Remix)
7.    "Only You And I Know" (Extended Remix)
8.    "Don't Lose My Number" (Extended Remix)
9.    "One More Night" (Extended Remix)
10.   "The Roof Is Leaking" (Nicka's Stella Polaris Interpretation)
11.   "Medley Mega Mix: Sussudio/Don't Lost My Number/You Can't Hurry Love"
12.   "Something Happened On The Way To Heaven"( One World Remix)
13.   "Hang In Long Enough" (Pettibone 12″ Mix)
14.   "Hang In Long Enough" (Pettibone Dub Mix)
15.   "Hang In Long Enough" (Pop Club Mix)
16.    "Hang In Long Enough" (Dub 1)
17.    "Wear My Hat" (Hat Dance Mix)
18.    "Wear My Hat" (Wear My Dub)