 News
Pink Floyd / Atom Heart Mother 50th anniversary Japanese exclusive
CD+blu-ray set with restored live footage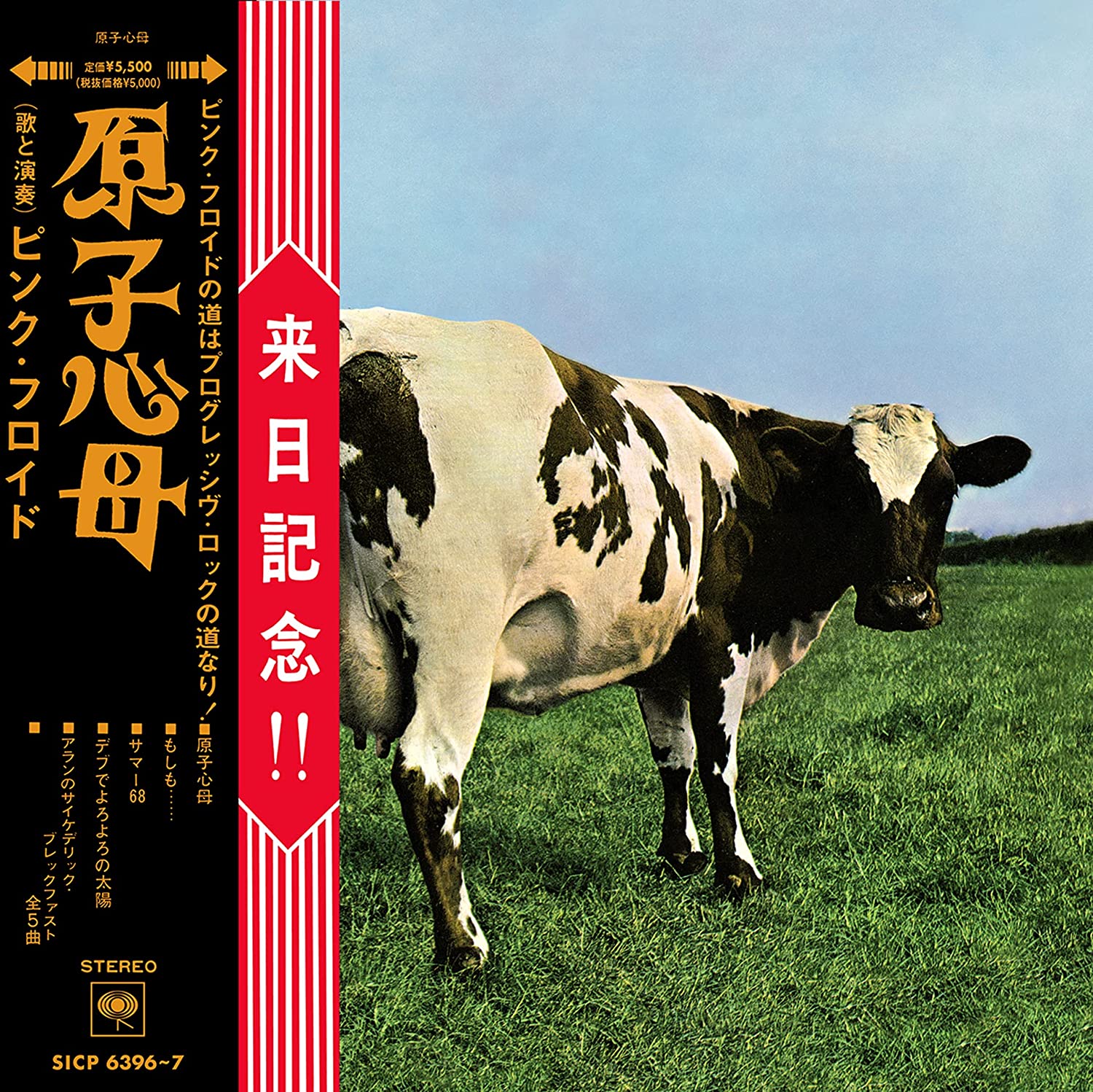 Pink Floyd's 1970 album Atom Heart Mother is to be reissued in Japan as a special CD+blu-ray package with restored video footage of the band's performance at Japan's first outdoor rock festival, Hakone Aphrodite.
Recently discovered 16mm film has been restored and digitised resulting in a transformative visual image, as can be seen by the comparison below.
The festival was on the 6 and 7 August 1971 and this was Pink Floyd's first visit to Japan.
This combo-pack features the album on CD and the video of the live performance on the blu-ray along with 'Scott & Watts' – Hakone Aphrodite B-roll footage.
Because this is a Japanese release, (exclusive – thought to be down to licensing issues), it is lavishly packaged.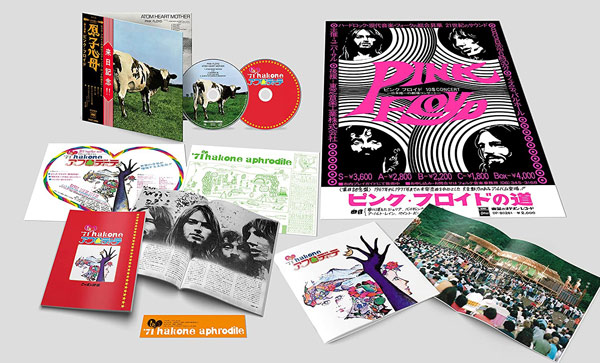 It comes in traditional Japanese 'paper sleeve' packaging but it's seven-inch square, not standard five-inch, CD-size. In fact, if you order from Amazon Japan what they are calling a 'mega-jacket' (24cm x 24cm, or about 9.5 inches) is also included, although these are limited on a first-come-first-served basis.
This presentation comes with a whole host of paper items including a reprint of the OBI-strip, a photo booklet of unpublished photos, a Hakone Aphrodite programme reprint, a reproduction of the venue guide map, an Osaka performance poster, a Hakone Aphrodite ticket reprint and access to a special digital booklet, Recollection Hakone Aphrodite 1971.
Atom Heart Mother limited Japanese-only CD+blu-ray will be released on 4 August 2021. As well as Amazon Japan, this is also available via CDJapan (note that Amazon Japan doesn't except existing Amazon credentials, you have to create a new account).
Compare prices and pre-order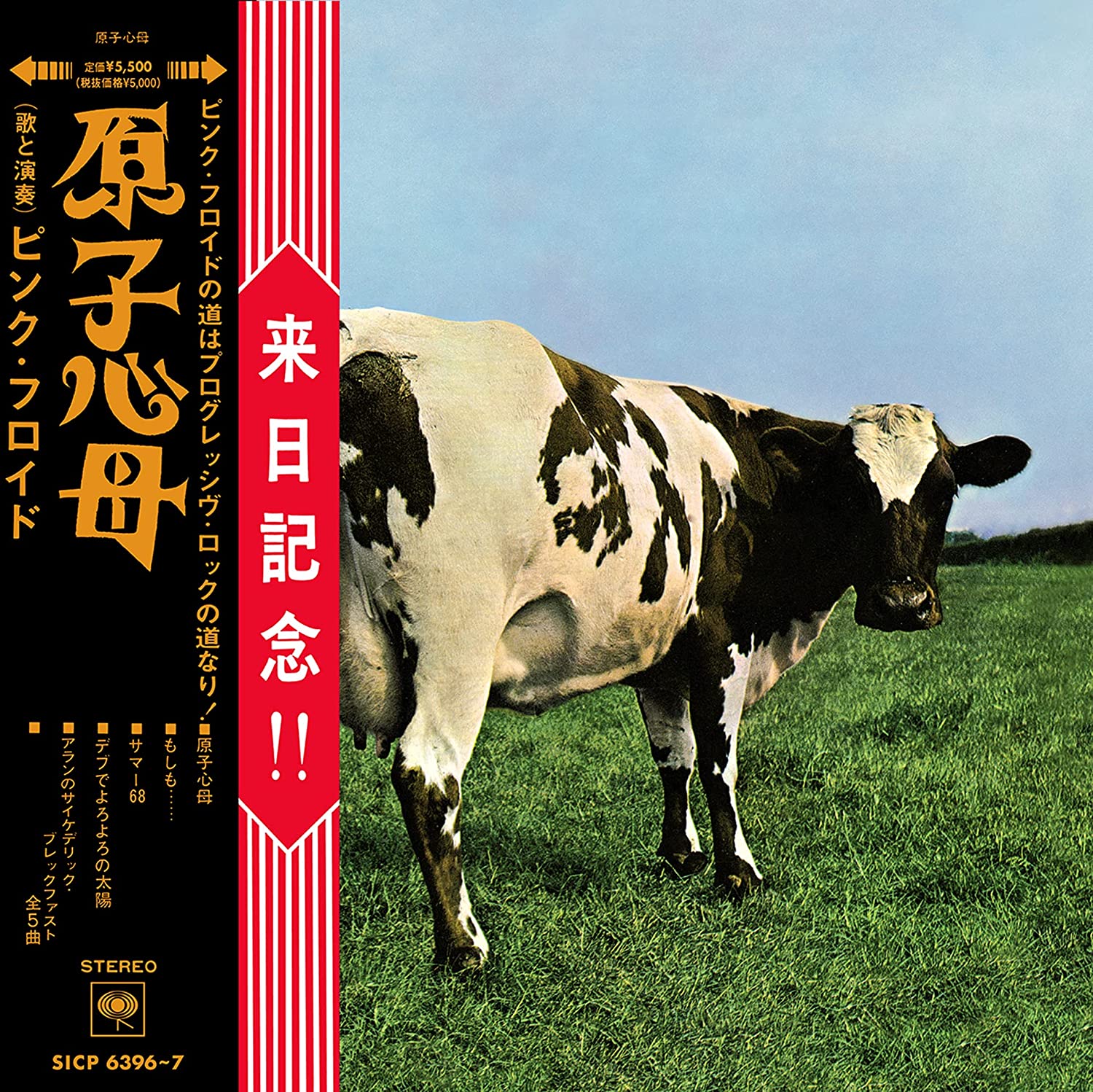 ピンク・フロイド
Atom Heart Mother - Japanese exclusive CD+blu-ray deluxe
Tracklisting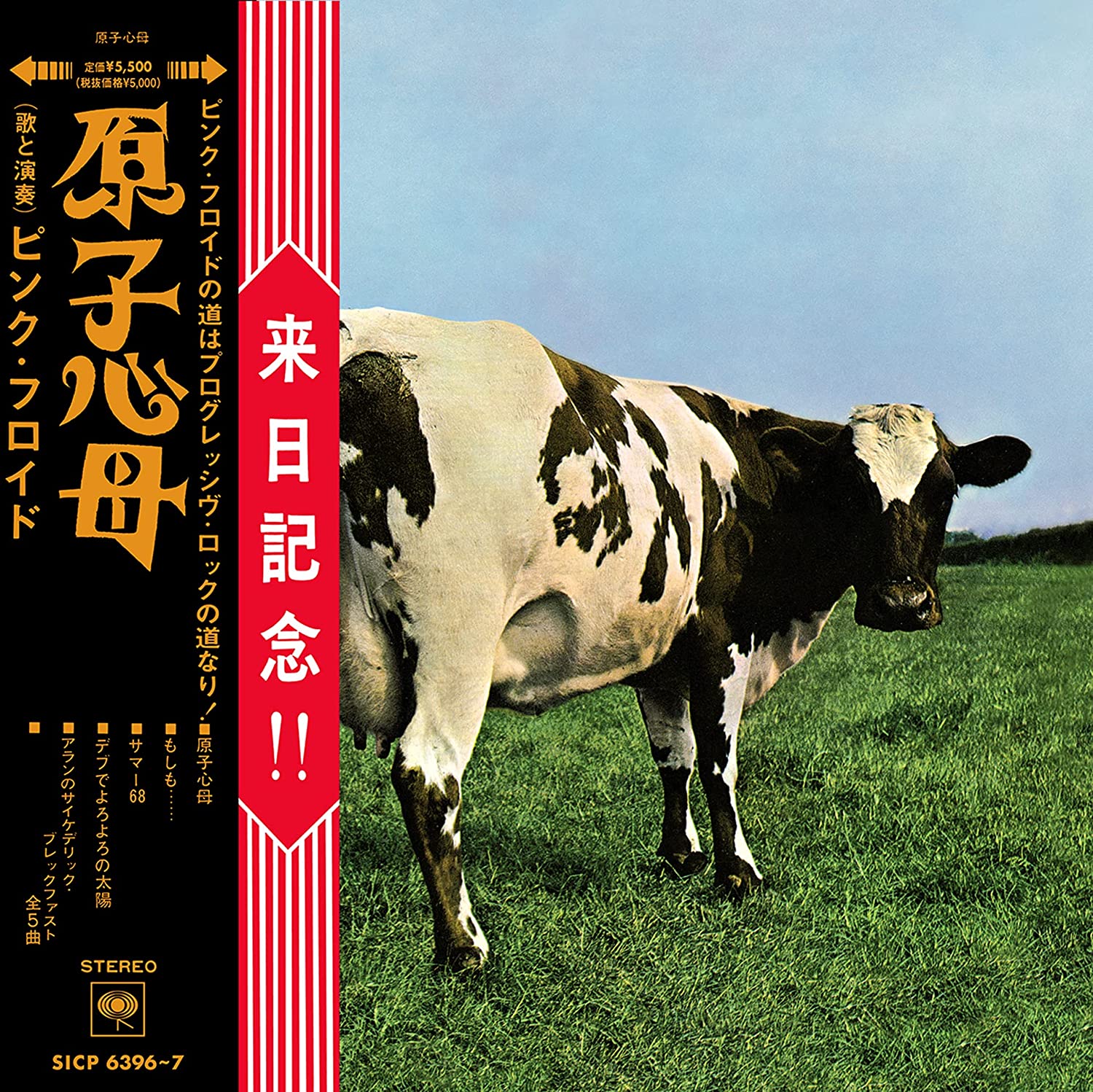 Atom Heart Mother Pink Floyd
/
CD+blu-ray Japanese deluxe edition
CD

Atom Heart Mother: a) Father's Shout, b) Breast Milky, c) Mother Fore, d) Funky Dung, e) Mind Your Throats Please, d) Remergence
If
Summer '68
Fat Old Sun
Alan's Psychedelic Breakfast a) Rise and Shine, b) Sunny Side Up, c) Morning Glory

blu-ray

Atom Heart Mother (Hakone Aphrodite 1971)
Scott & Watts (Hakone Aphrodite B-roll)