 News
Prefab Sprout / Steve McQueen pic disc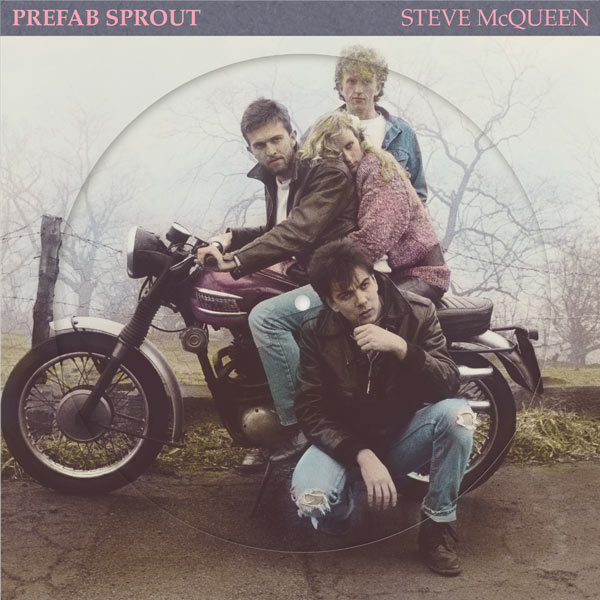 1985 album reissued for National Album Day
Prefab Sprout's 1985 album Steve McQueen will be issued as a vinyl picture disc for this year's National Album Day.

Long considered a classic, the album was issued in North America as 'Two Wheels Good' and features the singles 'When Love Breaks Down', 'Appetite', 'Faron Young' and 'Johnny Johnny'. The album was mostly produced by Thomas Dolby.
This is the first time Steve McQueen has been issued as a picture disc. Side A is the front cover and side B is the image above. It will be released on 9 October 2020 and is amongst a few late announcements from Sony, including Eurythmics' Be Yourself Tonight vinyl picture disc, a red vinyl edition of Cyndi Lauper's She's So Unusual and Paul Simon's One Trick Pony pressed on light blue vinyl.  These four are available via the SDE shop using this link or the buttons below.
A1 Faron Young 3:48
A2 Bonny 3:42
A3 Appetite 3:55
A4 When Love Breaks Down 4:05
A5 Goodbye Lucille #1 4:28
A6 Hallelujah 4:19
B1 Moving The River 3:57
B2 Horsin' Around 4:37
B3 Desire As 5:20
B4 Blueberry Pies 2:23
B5 When The Angels