 News
Queen's Studio Collection 18LP coloured vinyl mega-box returns
18LP half-speed coloured vinyl box is back in print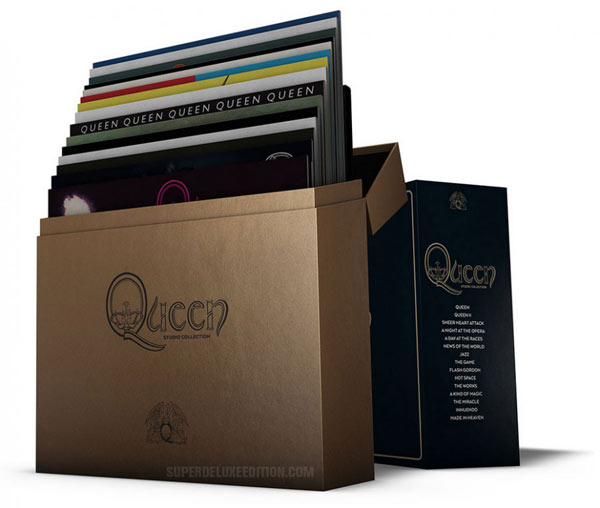 Universal Music's enormous Queen 18LP vinyl box called Studio Collection was issued back in 2015 and went out of print reasonably quickly, which resulted in some eye-watering prices being demanded via secondary markets. However, there is now good news for fans who missed out, since the box is now back in print.

This collection contains all 15 studio albums released by the band pressed on vibrant 180g coloured vinyl in hues sympathetic to the original artwork.



It stretches to 18 records is because a few albums span two LPs. Queen II has been cut to two separate black and white vinyl records for this box, reflecting the 'Side White' and 'Side Black' on the original pressing. In addition, the reverse sides of each record come complete with a custom etching. Innuendo and Made In Heaven were primarily made for a CD market and were previously edited to fit on two sides of a vinyl record. Here for the first time they are cut at full length as double vinyl LPs.

The new vinyl records are remastered by Bob Ludwig and these were cut at half speed – by Miles Showell at Abbey Road Studios. The Studio Collection also comes with a 108-page 12 x 12-inch hardback book that has mined Queen's own archive along with the personal archives of Brian May, Roger Taylor and fans to display hand-written lyrics, rare photographs, memorabilia, and information on singles and videos.

This set is available again from this Friday, 28 June 2019 (it may already be available in other territories).


Compare prices and pre-order
Queen
studio collection - 18LP coloured vinyl box
Albums in the box: