 News
Stewart Copeland confirms The Police 'Around the World' reissue
1982 documentary restored and expanded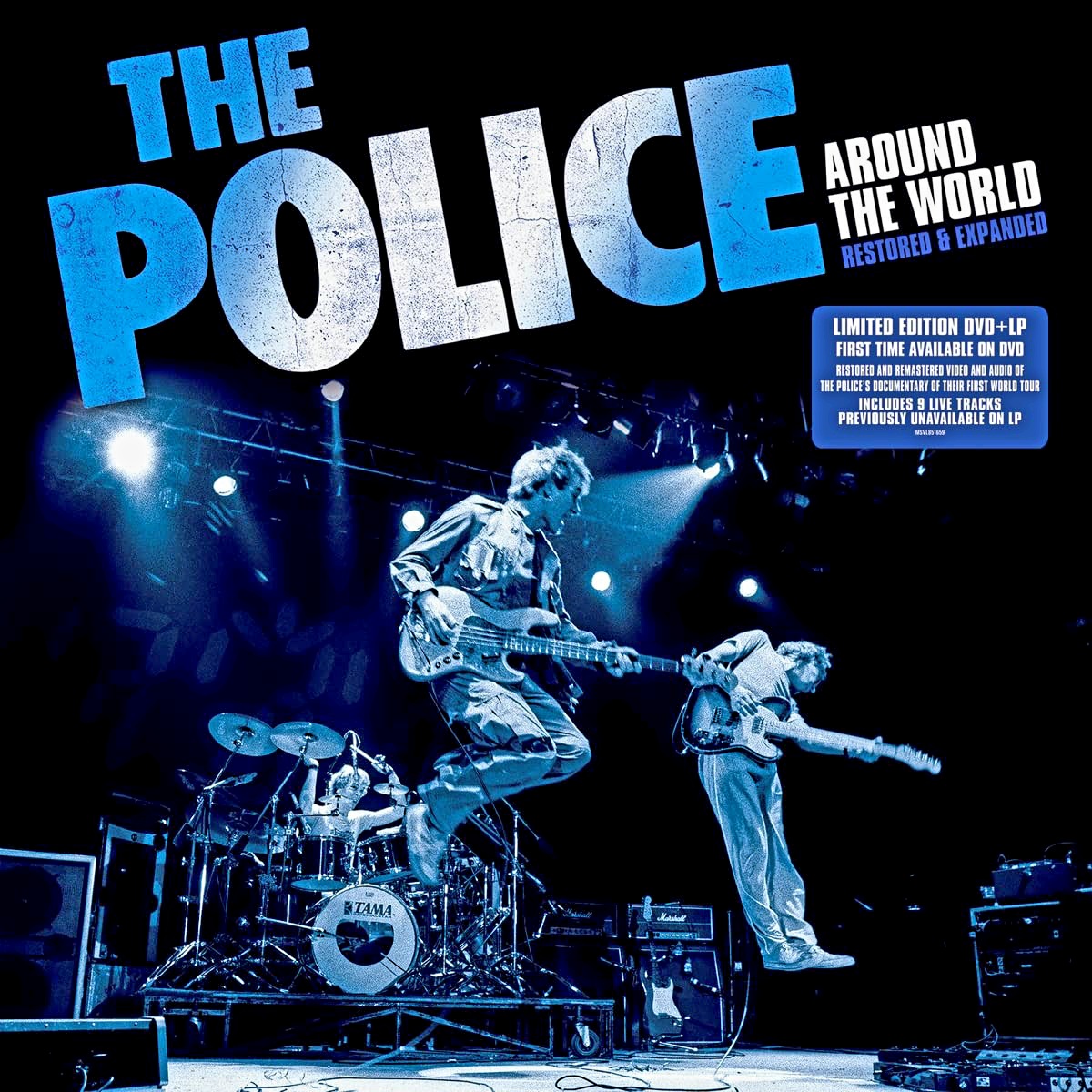 Stewart Copeland has confirmed via his official website that The Police Around The World video will be reissued across various formats, in May.
Originally released on VHS in 1982 (and later laserdisc), Around The World is a documentary that chronicles The Police's first world tour, as the band travel to Japan, Hong Kong, Australia, India, Egypt, France, Latin America and Los Angeles. It has never been issued on DVD or blu-ray.
Last August, Andy Summers told SDE that it was coming, saying "It's taken forever to get it sorted, because of issues like restoring 16mm film and getting the extras up to 4K level. There are a lot of bonus tracks and footage, including film from Japan that's never been seen. The performances in that film are really nice and I've very pleased it's coming out".
According to the Stewart Copeland post, the formats will be CD+DVD combo, CD+book and 2LP vinyl, although SDE has seen artwork that appears to confirm there's an LP+DVD (see above) with "9 live tracks previously unavailable on LP". No word about a blu-ray, but if indeed it has been restored to 4k levels there surely must be one.
The track listing offered by Copeland is below. Reading between the lines, the first disc must be the DVD and the second a CD. We are promised "more information and details" soon.
There are no pre-order links, as yet, but the release date is supposed to be 20 May 2022.
---
Track listing
CD+DVD1 / 2:
1. Around The World [115:2]
2. Menu / The Police / Around The World [04:03]
3. Walking On The Moon [04:59]
4. Next To You [02:35]
5. Message In The Bottle [05:07]
6. Born In The 50's [03:44]

CD+DVD2 / 2:
1. Walking On The Moon [05:09]
2. Next To You [02:51]
3. Deathwish / Bo Diddley [05:22]
4. So Lonely [06:50]
5. Can't Stand Losing You / Day-O [07:52]
6. Truth Hits Everybody [02:58]
7. Visions Of The Night [03:19]
8. Roxanne [07:06]
9. Intro [00:25]
10.Born In The 50's [03:44]
11.Message In The Bottle [05:11]
12.Bring On The Night [05:50]