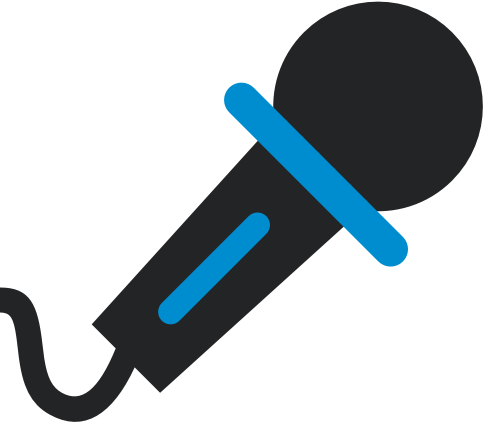 Interview
Andy Summers on his new book and The Police reissues
"A four-disc version of Regatta De Blanc is coming"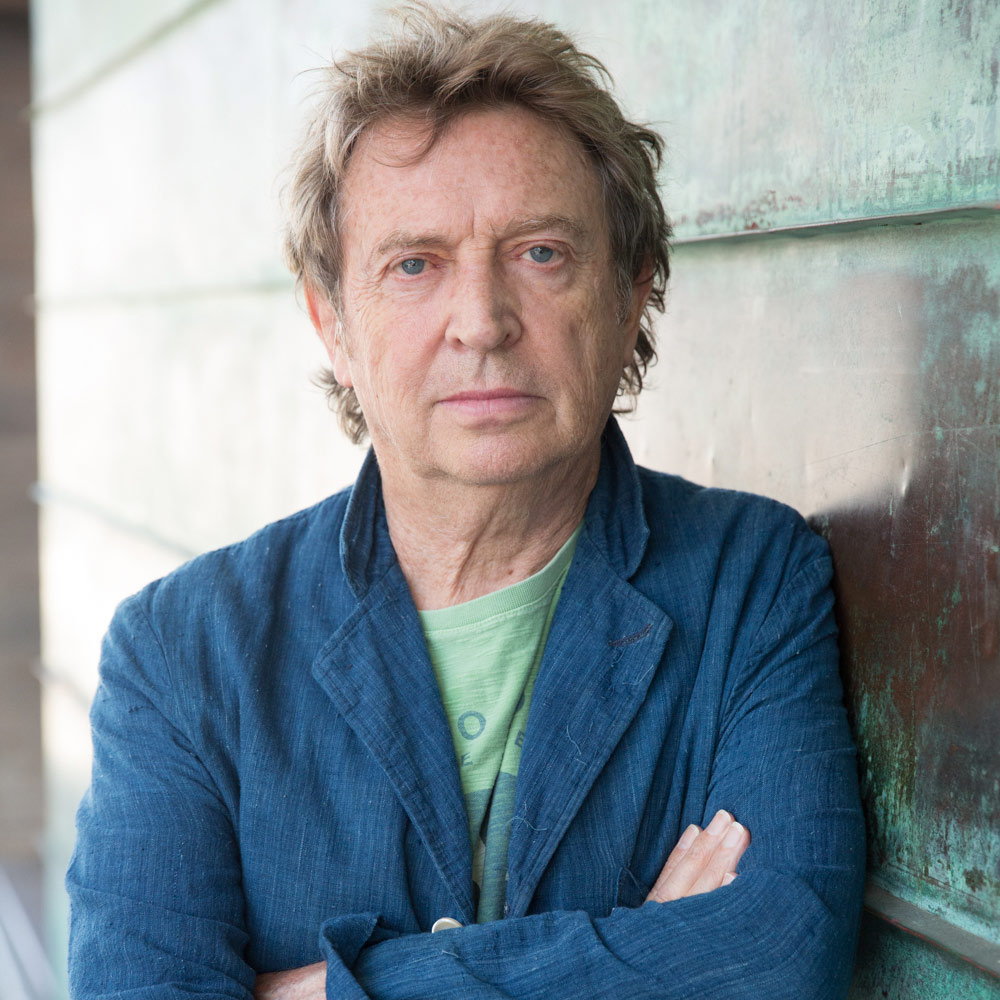 The Police guitarist tells SDE of a "gigantic 10-year plan to release Police material"! John Earls asks the questions.
The Police are one of the few remaining classic bands never to have been the subject of an extensive reissue campaign. Although their albums were compiled in separately-issued CD and vinyl boxsets, and the trio's long-players have also been reissued as half-speed remasters, there has never been an expanded edition of any Police album…until now.
In the following interview, Andy Summers reveals plans for "a gigantic 10-year plan" of Police reissues exclusively to SDE, including the mythical expanded version of Regatta De Blanc.
Andy's revelations coincide with his first book of short stories, Fretted And Moaning. Following Andy's acclaimed 2006 autobiography, One Train Later, he's taken that same literary skill to writing 45 short stories – each featuring a guitar. Set across the world, the stories are often hilarious, frequently unexpected and at times very moving. Even in stories which last barely a page, Andy proves a vivid author.
Celebrating the book's release, Andy spoke to SDE about immersing himself in 1930s Chicago, the horrific coma that's inspired his stories, his relationship with Sting and Stewart Copeland, plans for his new solo album and photography exhibition… and why Fretted And Moaning is definitely nothing to do with "those bastards" in his old band…
---
Hi Andy, congratulations on the book. If there's an overarching theme to Fretted And Moaning, it's that the stories form a great love letter to the guitar.
I like that you say that. I didn't think I was writing a love letter, but I wouldn't have written the book if I hadn't enjoyed the life I've had. I continue to love playing the guitar. That's never left me. Some of the book's stories are sarcastic and piss-taking, but they're all filled with affection. The guitar is the most ubiquitous instrument in the world and everybody loves it, so it was interesting to build stories where the conflict revolves around a guitar.
When did you realise you had enough stories to form a book?
I've spent about 10 years writing it. I had five or six stories, which I started showing people. They told me: "You should really carry on with this," and I began reading some of them at my shows. Around 2017, I thought: "Right, I'm really going to do this."
Are any of the stories based on tales you've heard from other musicians?
A couple. My manager in Brazil is a very funny guy. Going around South America with him, all these stories come out. I began noting them down, thinking: "Don't forget that…" One story, Halcyon Daze, is absolutely true. I know that, because it happened to me. I took these Halcyon sleeping tablets and went into a coma, arriving at Sao Paolo airport in a wheelchair. A doctor took care of me at the airport, but I almost died and it's amazing I made it out of there alive. I had no idea who I was until the next day. I tell it better in the book, but in terms of the story, just substitute me and it's all true.
Which was the hardest story to write?
The Pearl Handled Knife, a true story about a Japanese soldier on a barren island. It didn't give me a lot of trouble, but it involved quite a bit of rewriting to get the story to where it ultimately arrived. The longer stories needed more work. A Corpse In Tinseltown is about a Bogart-type guitarist who allies himself with the mob in 1930s Chicago, and that involved a fair bit of research. I liked creating Sullivan, a character who's in four of the stories and I want to do more with.
I really enjoyed the writing and the rewriting, this process where it's all in my head, solving questions and answers about a story to see where it's going next. I like to have my head full with a story. In that sense, it's like music – getting truly engaged creatively, until I'm in it and it's all there is for me. That's true while making records, and it was true with these stories filling my head. As with music, the greater part of it is rewriting. Getting back in there and fixing it is where it really comes to life.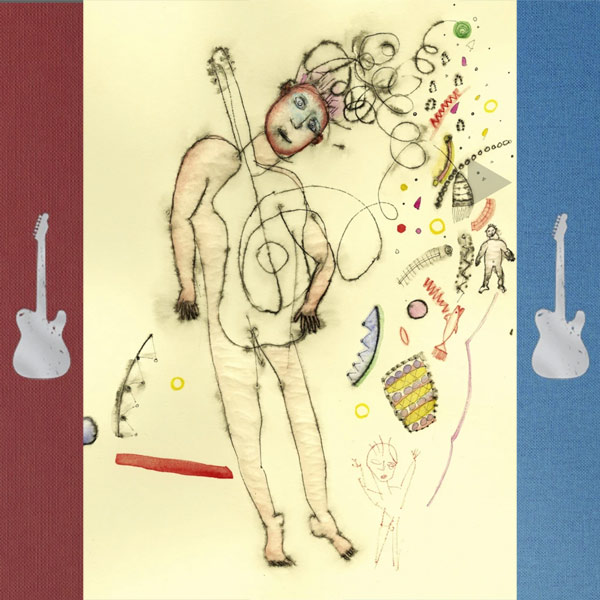 Did you put any stories to one side, because they had to be longer? Could you maybe write a novel next?
There's stuff going on with that at the moment. These stories could be developed out much further, especially if you're out here in Hollywood. I live in LA and I'm surrounded by that stuff, so let's see what happens. Some of the stories are classic Hollywood, with a beginning, middle and end. Others are only one page: just a thought, a very condensed and contemporary form of short story writing. There are open endings, dark endings, stories which I tie up with a more European approach. To make a very broad distinction, some stories are influenced by Spielberg and some by Chekov. (Laughs).
Given you've done a lot of soundtrack work, it'd be interesting to hear a soundtrack for the book, where you write music for the imaginary bands and singers in the stories, like The Deaf Mutes and Carter Lewis.
I like that! That's a really funny idea. I might put that idea out on social media and see where it goes. There's a wide variety of music within the stories. There's a lot of ground in there, which I think is what makes the book interesting. Carter Lewis and Lewis Carter are country musicians, Only Child are just crappy pop, which would be an easy song to write. A soundtrack to the book, that's an intriguing thought.
Speaking of Only Child, in that story their singer creates a fake tabloid scandal with his publicist. Did you ever get involved in anything similar at the start of your career?
No, thank God. At the height of all the madness back in the day, we dealt with some awful stuff because of the tabloids. Dealing with it on a daily basis was dreadful. The tabloids build you up and then they get you – they always turn on you in the end, which is what that story was based on. I really don't miss all that stuff. The Police really went through it, thinking "Oh God, now what?" when you saw The Daily Mirror and The Sun every day. I found it repulsive.
The fascinating story Transition is about a star worried by the ageing process. How do you feel about ageing?
At some point, we all get worried about that stuff. For me, it's more about the side where you suddenly realise the whole world has become different and you're still in it. The most obvious aspect for me was the rise of the internet, evolving to how dominant social media is and seeing four-year-olds on iPhones. I don't sit around all day staring at social media, but it's the only gig in town, so I have to be pretty engaged with it.
Have Sting or Stewart Copeland read Fretted And Moaning yet?
Not that I know of, but I'm expecting a nasty letter any day now. Stewart and I share the same management, so it's possible its existence has filtered through to him, but I doubt he'll have read it. There's nothing about either of them in there. Who'd want to get into that? I was trying to do something else with these stories. I wasn't trying to get my revenge on those bastards. [laughs]
You mention living in LA. How has your life been during the pandemic?
I live in a lovely house in Los Angeles where I look at the ocean. I realise I'm very fortunate, that it's not bad for me. It's frustrating, of course, but I've got my studio, so I can still be creative. The creativity hasn't stopped, and the only thing that's missing is that I can't get out there on stage. I usually play in Brazil every year, but that doesn't look like it's going to happen this year. The only event I've got on the horizon is a photography show at the Leica Gallery in Mayfair to accompany my new album, Harmonics Of The Night.
Until all this crap happened, I was doing a multimedia show. I was getting into the groove of it when Covid hit. It's me on stage with a guitar and some deluxe equipment with incredible sound, running photography on a cinema-sized screen, which I play to. I talk to the audience, read a couple of pieces and there's a fast-moving collage of The Police, ending with Message In A Bottle. Covid permitting, I'm trying to build a full tour around that for next year.
How does Harmonics Of The Night sound?
It's glorious, what else do I need to say? [laughs]. It's instrumental, heavy and exotic. It starts with a 20-minute improvisation guitar piece, A Certain Strangeness, which I made as the soundtrack to a photo exhibition I did at the Pavillon Populaire gallery in Montpellier. It was designed to play continuously on a loop while people were looking at the exhibition. Gallery proprietors usually put on crappy music at exhibitions, and this was chance to create an aural atmosphere to go with my dark photography. I'll play it at the exhibition in London too. It was the seed for inspiring the album.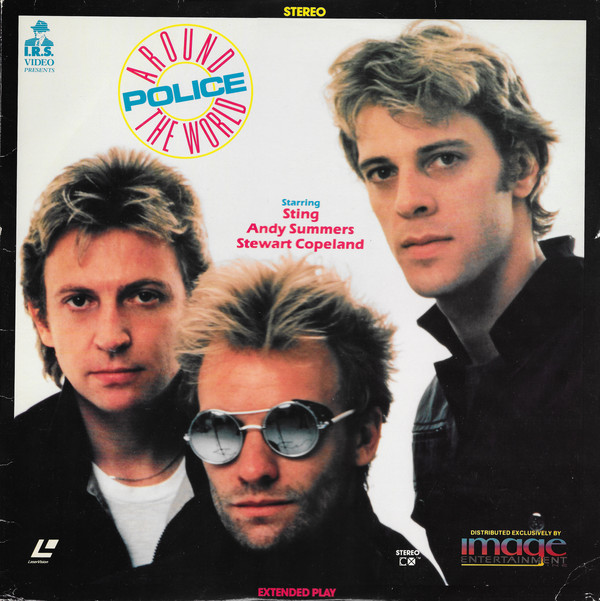 With The Police's catalogue, why has there never been an expanded edition of any of your albums?
That's always been a slight thorn in my side, that stuff. There's my life and career, there's The Police's career – and then there's a sub-career that goes on and on. The manager who looks after me and Stewart is very active in making that side happen. There will be a film coming out. The Police Around The World was released on VHS videotape in 1982 [there was also a laserdisc] and then disappeared. No-one ever did anything with it. It's actually me who's revived it because, five years ago, I came across it again and thought "Something should happen with this."
The new 'super deluxe' version of The Police Around The World should have been coming out in October, but I think it's now next March. It's taken forever got get it sorted, because of issues like restoring 16mm film and getting the extras up to 4K level. There are a lot of bonus tracks and footage, including film from Japan that's never been seen. The performances in that film are really nice and I've very pleased it's coming out. So, that's on the way and there's a four-disc version of Regatta De Blanc coming too, with a lot of extra tracks.
Wow! That's actually happening, is it? It has been rumoured for a while now.
Yeah, it's happening, but there's a delay on that too. The Police are supposed to have something coming every year, but we might not this year now for various reasons, mostly Covid-related. But yes, Regatta De Blanc is coming and there will be a lot more Police stuff on the way after that too. There's now a gigantic 10-year plan to release Police material. There's a gap this year, but it's all coming, don't worry.
What else is coming? How much unreleased Police music is actually there in the vaults?
There's not a lot, which was always the problem for us. Basically, if we recorded something, it went out. I know that the collectors are thinking: "Oh, you must have all this unreleased material!", but that wasn't the case in The Police. There aren't loads of demos where we're trying to work up to something, because we weren't a band who took 19 attempts to get a song right in lots of different styles. We just weren't like that. If we wrote a song, we'd play it, record it and release it. You can have a lot of stuff left in the can because it's not very good. We had a lot of mega-hits instead. That's a better way to go. [laughs]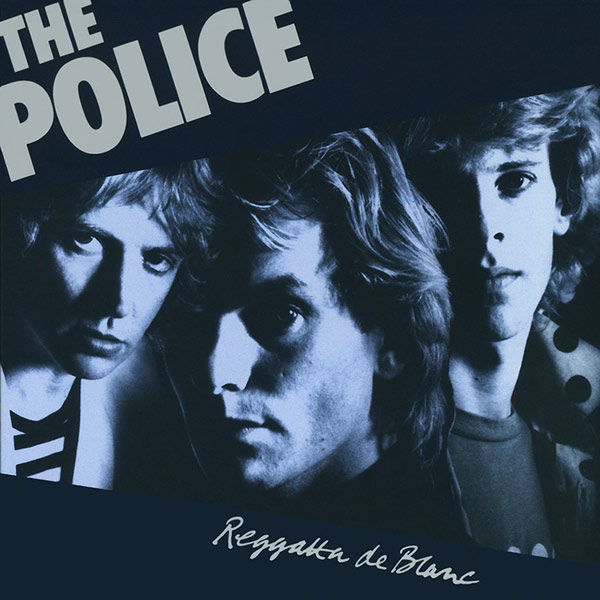 The exception to that seems to be Truth Hits Everybody. You recorded a few different versions over the years, as if it was the song that got away. There are even rumours you recorded it as part of the reunion tour.
That's interesting. Did we record it a few times? Hmm, you know more than I do! It's true that we played it a lot on the reunion tour. It's a fun song to play, with little complexities at the end to finish it off. It's an early song, and not all of those early songs were pulled out for that tour, but as it's so much fun Truth Hits Everybody came out a lot. I play it a lot in Brazil too, it really holds up.
Would you be interested in 5.1 surround sound mixes of the albums? Steven Wilson has been doing excellent versions of those for some of your contemporaries, such as Ultravox and Tears For Fears.
These offers come down the pipe, the record label saying: "We'd like to make it sound like this!" We've done some of them. We've been remastered at half-speed, or something. It's very collector-y stuff, and it's not why I do this. 5.1 surround sound? I couldn't care less. I'm happy with mono recordings [laughs]. If people want us to do it and the people we trust think it's a good idea then, sure, send it to me and I'll see if it works. I've noticed the scene has become about vinyl again – double vinyl, super heavy vinyl, half-tracked speed or whatever it's called. OK, fine. It doesn't change the music, but I know you collector-y people want this stuff.
Looking back to the start of The Police, you'd been in more bands than Sting or Stewart. When did you realise The Police were a bigger deal than anything else you'd done?
I'm not sure how to verbalise it, but it felt like it was the right connection, more so than anything else I'd been involved with. But it's not as simple as that, because there were times when I'd think "I'm not sure if these guys can really play", or "We'll need to work on this a lot to bring it to life." It was all based on instinct, really. We played really well, and the mists soon cleared so that Sting emerged as a songwriter. Also, I liked being in a trio. I'd never played in a straight guitar, bass, drums trio before, although I'd always wanted to. I'd been working up to it, and suddenly there it was.
In retrospect, did The Police split at the right time? Ending after Synchronicity meant there was never a downward turn in your career.
You're right, there wasn't. Most bands should do what we did. We split at our very highest point, which was a very breath-taking thing to do. It felt a relief at the time, but there was a lot more creativity that could have been had from that band. But that was the way it went, because Sting wanted out. It's a cliché, but he was the lead singer and he felt he could do it all his own – which he did. Stopping at that high point, it was an amazing move. In a weird way, it ensured the reunion tour was the biggest tour of all time, because we'd gone out at the top.
Was doing just one reunion tour the right move too?
Well, that tour was a phenomenon. It was certainly more than we were prepared for. We thought we'd do OK, but we honestly didn't think it was going to be that big a deal. We thought everyone around us had delusions of grandeur when they booked this big stadium tour. When tickets went on sale, we were all holding our breath. The first date to go on sale was Foxboro Stadium in Boston which holds 60,000 people. When it sold out in two hours, that was when we went "Ohhhh!" – this big exhalation of relief. And off we went.
That tour was amazing, something like the biggest grossing tour of all time. We could do another one and it'd all happen again but, the thing is, you're never going to get past how well that first reunion did. One reason it did so well is that it was a golden moment in time – before the economic slump in America, which became a worldwide depression. That timing meant we were able to pull it off.
There is a postscript to it all, which is that my memoir, One Train Later, never got published in Germany for some weird reason. It's finally coming out over there, and my agent in Germany has asked me to write an Afterword. The book came out in 2006, and of course the reunion tour was just after. It's definitely something to write about! I've been trying to make writing about it interesting, so it's not just recounting what happened. We'll see where my writing goes with that, but it's reminded me of what an amazing time it was.
How is your relationship with Sting now?
It's fine, we're friends. He's a fairly solitary person. He's at ease with himself, and he's not really a big hanger-out guy who goes around catching up with people. That's not who Sting is. "Loner" is a corny word to use, but he's solitary. But we're all friends with each other, all three of us. I know people like to cast us as always trying to rip each other's throats out, and that's not true. We're not always hanging out, but the band is a thriving business which continues on. We're all over it and we're always having to agree on signing things off. We couldn't do that if we didn't get on.
When The Police split, making the albums I Advance Masked and Bewitched with Robert Fripp seemed to open a new side to your playing.
It's funny you mention those, as they're coming out again. Fripp has his own label, Panegyric. That's been a huge saga for him, but he's got his albums back and owns them, so he's going to put our two albums back out in September, I believe. We're both from Dorset and we had a pretty good time together, although we never actually went out on the road. I Advance Masked did really well for a quirky instrumental record. Fripp is a great example of how strange life is. Those videos he does with Toyah are the last thing you'd ever expect from Fripp. He was different with me, but to most people he's this austere, weird Englishman. The videos are hilarious. Toyah is fantastic too, such a livewire.
On your website, there's an interview where you imply that rock music doesn't interest you that much. Why is that?
I don't listen to much rock music, no. I don't have any aspirations in that direction. I'm sure there's great stuff out there. I've liked certain things over the years, but I listen much more to esoteric music. That's my preference.
From what you were saying about 5.1 mixes, you're not much of a collector?
No. But I know artists have to make vinyl now. You'll probably know all this, but I've been surprised at how slow it is to get vinyl made, because of how few vinyl factories there are. The vinyl for Harmonics Of The Night can't be made until January, even though the CD can be made straight away. The other issue with the vinyl was with the sequencing. I've thought through all the usual aspects of how to make it really flow, but then you're confronted by the fact you can't get more than 20 minutes on one side of vinyl. So you then have to re-sequence the album. The only way I can get it all on is to make it a double vinyl. But I've only needed three sides, so on the fourth side I've been able to throw all my oddities on. That's been nice, and it's fun that you can have great artwork like you had back in the day on this bloody great big LP.
What other new music are you making?
Harmonics Of The Night is the third album of a trilogy. Although it's still pretty easy to listen to, I started getting more abstract and experimental with Metal Dog in 2015. Triboluminescence continues in the same vein, and this is the third one. I play everything on these three albums, which I've really enjoyed. For me, being in the studio is a giant paintbox. It takes time to work it all out, but I have complete control. However, having done it that way for three albums, I want the next three albums to be a trio of just guitar, bass and drums again. I'll compose with that sound in mind, and it'll be much more spontaneous and quicker to record. The trilogy I've just finished took time: layering, trying things out, pasting things around to get to the right place.
Do you have anyone in mind for who to play with in the new trio?
I'm thinking of the bassist and drummer from [American jazz duo] The Bad Plus. I saw them play at Village Vanguard in New York with Tim Berne, a saxophonist friend. They're fantastic and have totally the right feel for what I've got in mind. I'm figuring out how to do it. That's the plan, and I can't wait to get started. Because of the pandemic, this is the longest period when I haven't had an album out. Harmonics Of The Night is about 18 months old. It's beautiful, but I can't wait to just get it released now. I want to move on to the next thing.
Andy Summers' book of short stories, Fretted And Moaning, is available to order now, solely from www.andysummersbook.com It's available in three editions: Classic (£30); Signature (£95, signed book in a bound box, including a stamped photo by Andy of his Fender Telecaster being carried onstage for the encore of a 1982 Police show); Ultimate (£350, signed book in clothbound case, with a signed and numbered photo by Andy of the Signature photo. Limited to 100 copies).