 News
Sting / My Songs special edition
Double disc set offers a CD of live tracks • Live-only 2LP also available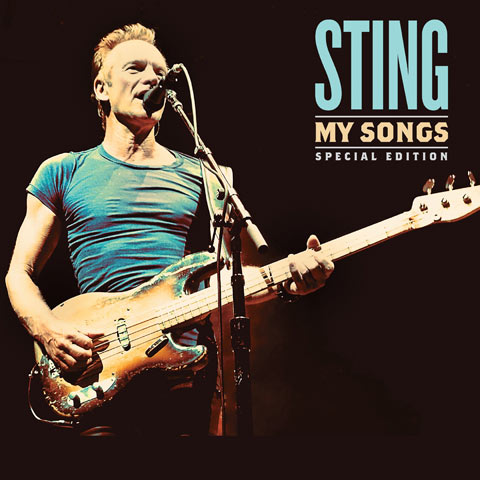 Sting releases a new 2CD 'special edition' of his My Songs album in December.

This new version adds a bonus disc of 16 live tracks, while the previous French-only exclusive extended version of 'Desert Rose' is appended to the first CD.

There is a vinyl version too, but that does away with the studio re-recordings and just offers 11 tracks live across two vinyl LPs.

Even though My Songs isn't very good (see the SDE review) the double CD set with the live tracks is only £10.99 in the UK right now, which is a pretty good price.

My Songs special edition is issued on 8 November and My Songs Live are released on 13 December 2019.


Compare prices and pre-order
Sting
My Songs - 2CD special edition
Compare prices and pre-order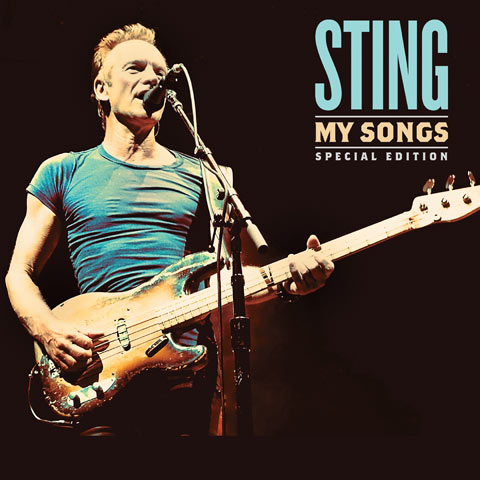 My Songs – 2CD special edition
CD 1
1. Brand New Day
2. Desert Rose
3. If You Love Somebody Set Them Free
4. Every Breath You Take
5. Demolition Man
6. Can't Stand Losing You
7. Fields Of Gold
8. So Lonely
9. Shape Of My Heart
10. Message In A Bottle
11. Fragile
12. Walking On The Moon
13. Englishman In New York
14. If I Ever Lose My Faith In You
15. Desert Rose (Dave Audé Extended Remix)
*Bonus Track
CD 2
Recorded Live from MY SONGS TOUR 2019
1. Introduction/ Message In A Bottle (Live)
2. Englishman In New York (Live)
3. Brand New Day (Live)
4. Wrapped Around Your Finger (Live)
5. Seven Days (Live)
6. King Of Pain (Live)
7. So Lonely (Live)
8. Desert Rose (Live)
9. Every Breath You Take (Live)
10. Russians (Live)
11. Fragile (Live0
Recorded Live from The Olympia Paris, 2017
12. Roxanne (Live)
13. Synchronicity II (Live)
14. Next To You (Live)
15. Spirits In The Material World (Live)
16. I Can't Stop Thinking About You (Live)
My Songs Live – vinyl 2LP
1. Introduction/Message In A Bottle (Live)
2. Englishman In New York (Live)
3. Brand New Day (Live)
4. Wrapped Around Your Finger (Live)
5. Seven Days (Live)
6. King Of Pain (Live)
7. So Lonely (Live)
8. Desert Rose (Live)
9. Every Breath You Take (Live)
10. Russians (Live)
11. Fragile (Live)