 News
Sting / new album: The Bridge
10 new songs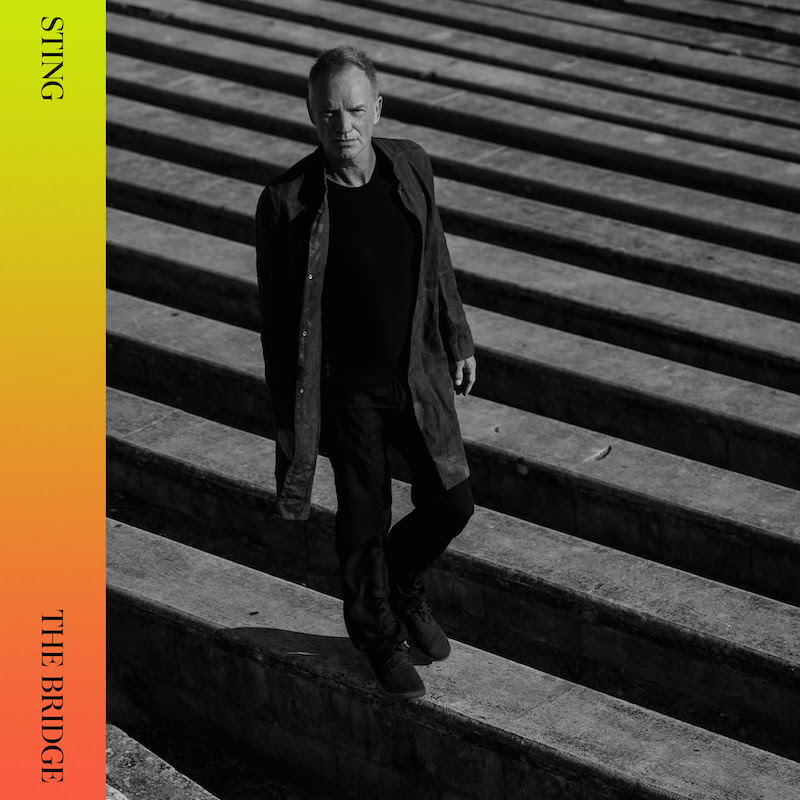 Five years after 57th & 9th, Sting has announced The Bridge, a studio album of brand new material.
In what has become a familiar story amongst songwriters and musicians, The Bridge was written and recorded in a year of global pandemic and finds Sting ruminating on personal loss, separation, disruption, lockdown, and social and political turmoil.
Sting explains his approach: "These songs are between one place and another, between one state of mind and another, between life and death, between relationships. Between pandemics, and between eras – politically, socially and psychologically, all of us are stuck in the middle of something. We need a bridge."
You can listen 'If It's Love' from the album below:
The album is said to be "eclectic" and draw inspiration "from genres including rock n' roll, jazz, classical music and folk". Contributing musicians include Dominic Miller (guitar), Josh Freese & Manu Katché (drums), Branford Marsalis (saxophone) and Martin Kierszenbaum & Fred Renaudin (keyboards). The Bridge is mostly produced by Sting and Martin Kierszenbaum.
In standard CD and vinyl editions The Bridge is a ten-track album although the deluxe CD adds three bonus tracks (one of which is '(Sitting On) The Dock Of The Bay') and a Japanese SHM-CD+DVD adds one more (another cover, this time Nilsson's 'I Guess the Lord Must Be in New York City') making that a 14-track offering.
The SHM-CD comes in seven-inch deluxe packaging and also includes with a DVD featuring a interview, two promo videos and a track-by-track commentary from Sting. Unusually, the SHM-CD+DVD is being marketed directly from Sting's own store
There is also a deluxe 2LP black vinyl which appears to be 'reserved' for indie retail (and is in Target in America). This adds the three deluxe CD bonus tracks. Sting is offering an exclusive white vinyl version via his store.
The Bridge will be released on 19 November 2021.
Compare prices and pre-order
Sting
The Bridge - deluxe CD
Compare prices and pre-order
Sting
The Bridge - vinyl LP
Compare prices and pre-order
Sting
The Bridge - CD edition
Compare prices and pre-order
Sting
The Bridge - cassette edition
Tracklisting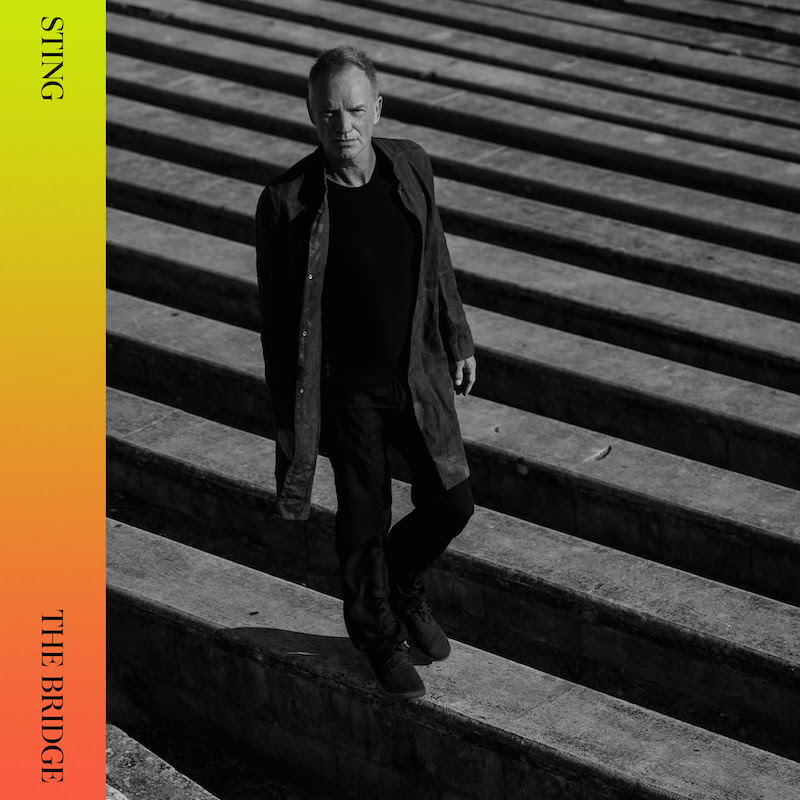 The Bridge Sting
/
Rushing Water
If It's Love
The Book of Numbers
Loving You
Harmony Road
For Her Love
The Hills on the Border
Captain Bateman
The Bells of St. Thomas
The Bridge
Waters of Tyne   (Deluxe bonus track)
Captain Bateman's Basement  (Deluxe bonus track)
(Sittin' On) The Dock of the Bay  (Deluxe bonus track)
I Guess the Lord Must Be in New York City (Japanese exclusive bonus track)