 News
Supergrass / Life On Other Planets reissue
3CD and vinyl LP + 10″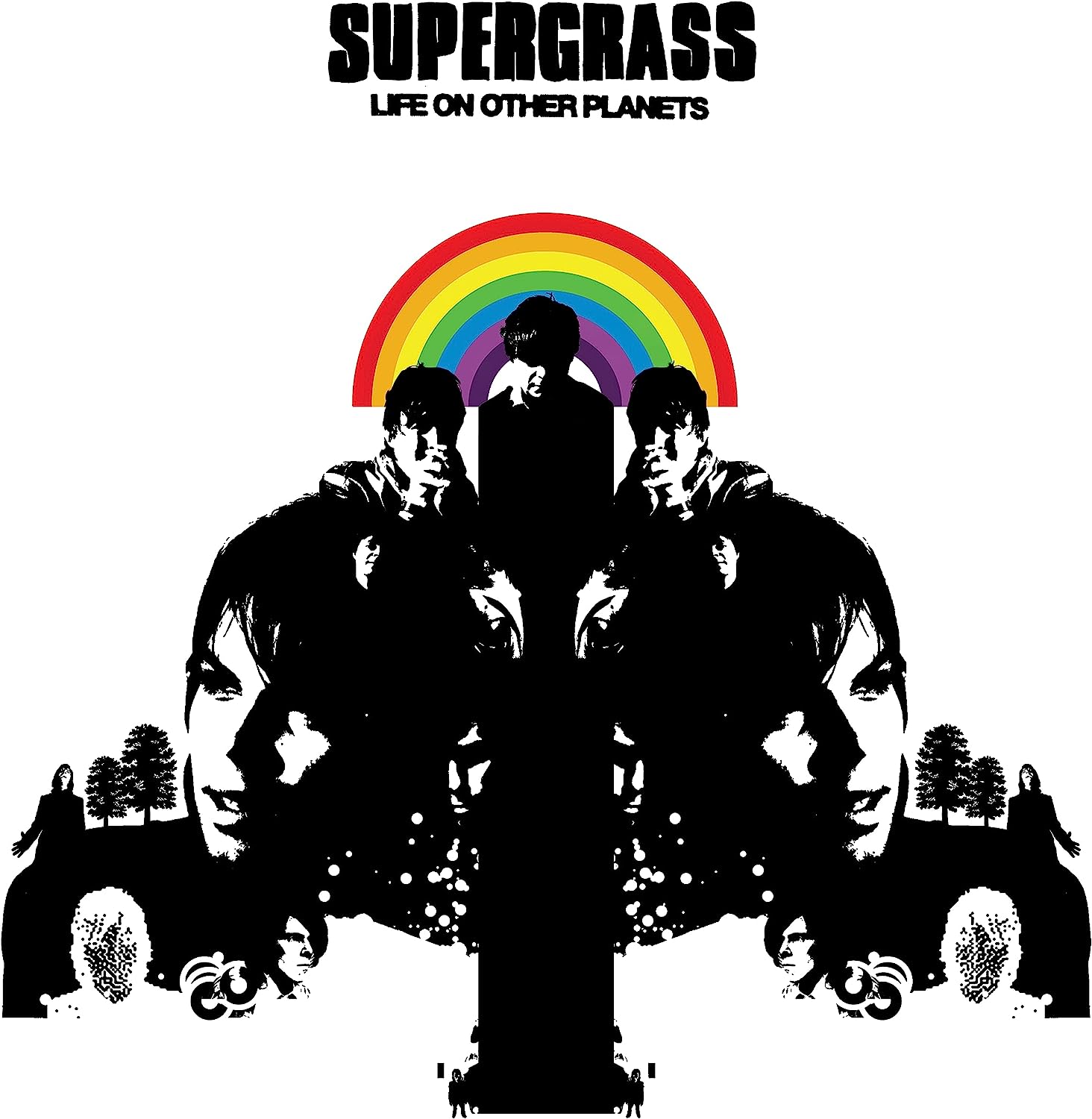 Supergrass' fourth studio album Life On Other Planets will be reissued next month.
The 2002 album features the popular singles 'Grace', 'Seen the Light' and has been remastered and expanded for a 3CD deluxe edition. The additional two CDs offer demos/rare tracks while the third delivers live versions. This includes a 20-page booklet with notes by Mark Radcliffe.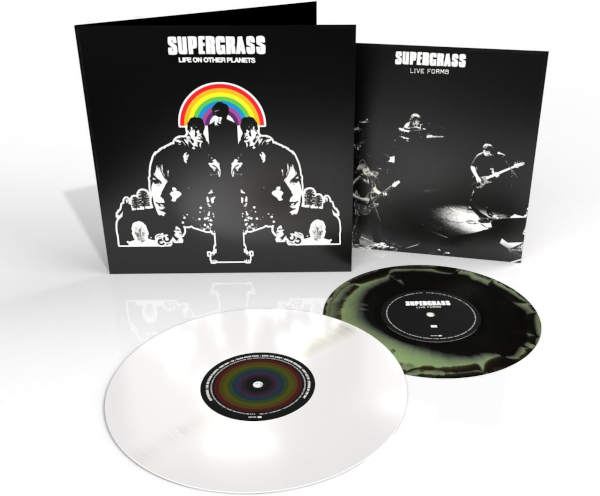 There's two vinyl versions: one is a pressed on white vinyl and comes with a black/green vinyl 10-inch single with live tracks. This features white on black reverse colours artwork. A standard single vinyl black edition with the standard artwork is also availble.
Life On Other Planets will be reissued on 25 August 2023 via BMG.
Compare prices and pre-order
Supergrass
Life On Other Planets - 3CD deluxe
Compare prices and pre-order
Supergrass
Life On Other Planets - white vinyl LP + 10-inch
Compare prices and pre-order
Supergrass
Life On Other Planets - black vinyl LP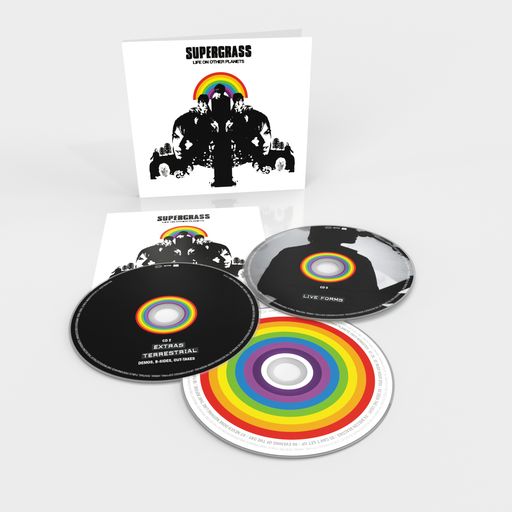 Tracklisting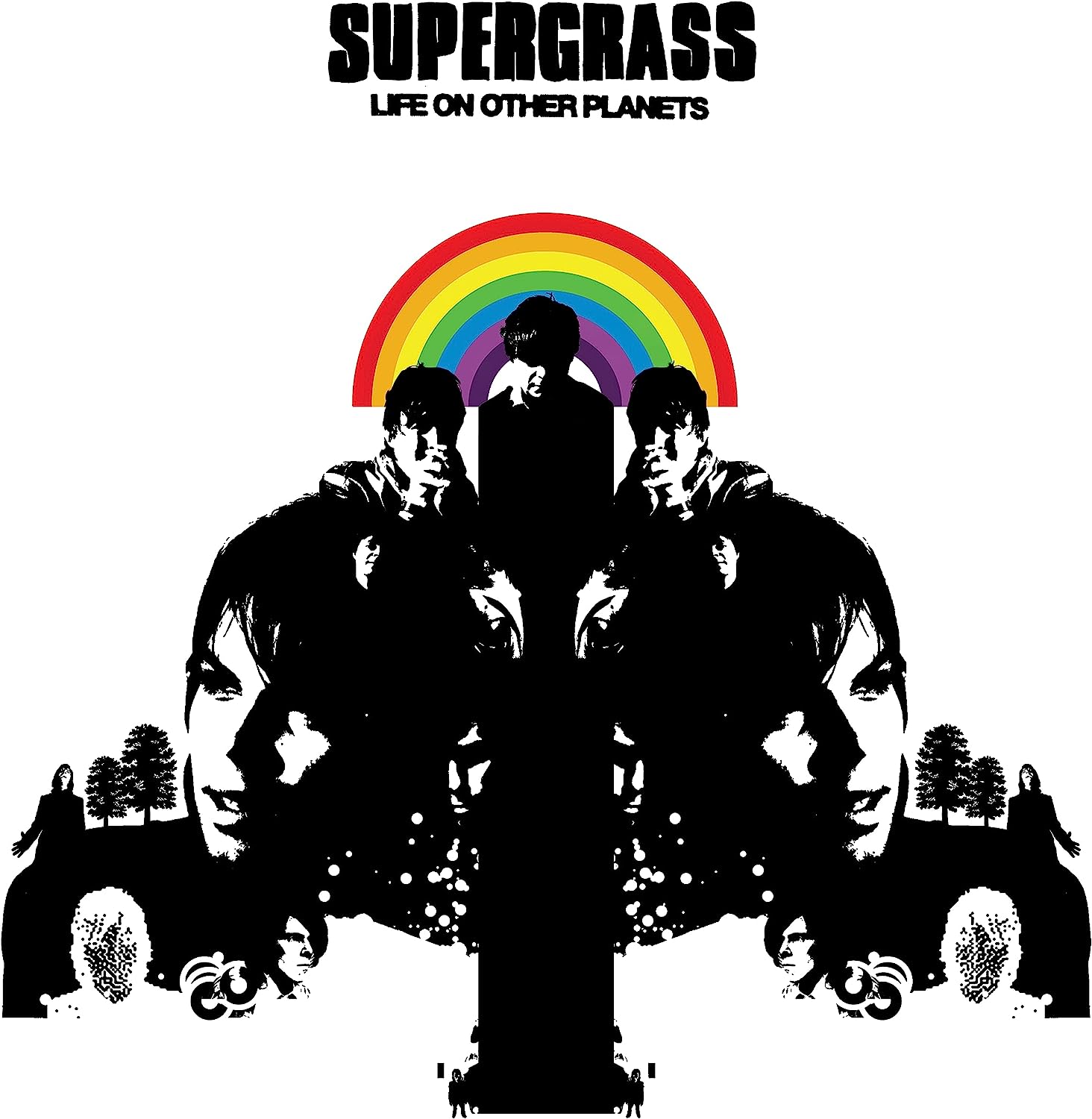 Life On Other Planets Supergrass
/
reissue
CD 1: Life On Other Planets remaster

Za
Rush Hour Soul
Seen The Light
Brecon Beacons
Can't Get Up
Evening Of The Day
Never Done Nothing Like
That Before
Funniest Thing
Grace
La Song
Prophet 15
Run

CD 2: Extraterrestials

Dark Star
Za *
Rush Hour Soul *
Everytime
Seen The Light *
The Loner
I Told The Truth
Brecon Beacons *
I Can't Get Up *
Evening Of The Day *
Funniest Thing *
Stink Finger
Velvetine
Electric Cowboy
Tishing In Windows (Kicking
Down Doors)
That Old Song
La Song *
Prophet 15 *
Tronic
Life On Other Planets


* Helioscentric Demo

CD 3:

Za **
Rush Hour Soul **
Seen The Light **
Brecon Beacons **
Can't Get Up ****
Evening Of The Day ***
Intermission **
Never Done Nothing Like
That Before **
Funniest Thing ***
Grace ***
La Song ***
Prophet 15 *****
The Loner **
Run **

** Live at Elysée Montmartre
*** Live at Wembley Arena
**** Live at Heineken Music Hall
***** Live At v2002

Side A

Za
Rush Hour Soul
Seen The Light
Brecon Beacons
Can't Get Up
Evening Of The Day

Side B

Never Done Nothing Like That Before
Funniest Thing
Grace
La Song
Prophet 15
Run

Bonus coloured vinyl 10″

Side A

Rush Hour Soul
Seen The Light
Brecon Beacons
Can't Get Up

Side B

Rush Hour Soul (AOL)
Seen The Light (XFM)
Evening Of The Day (BBC)
Can't Get Up (XFM)