 News
T. Rex / 1970 and 1971
The Marc Bolan  'Songwriter' Series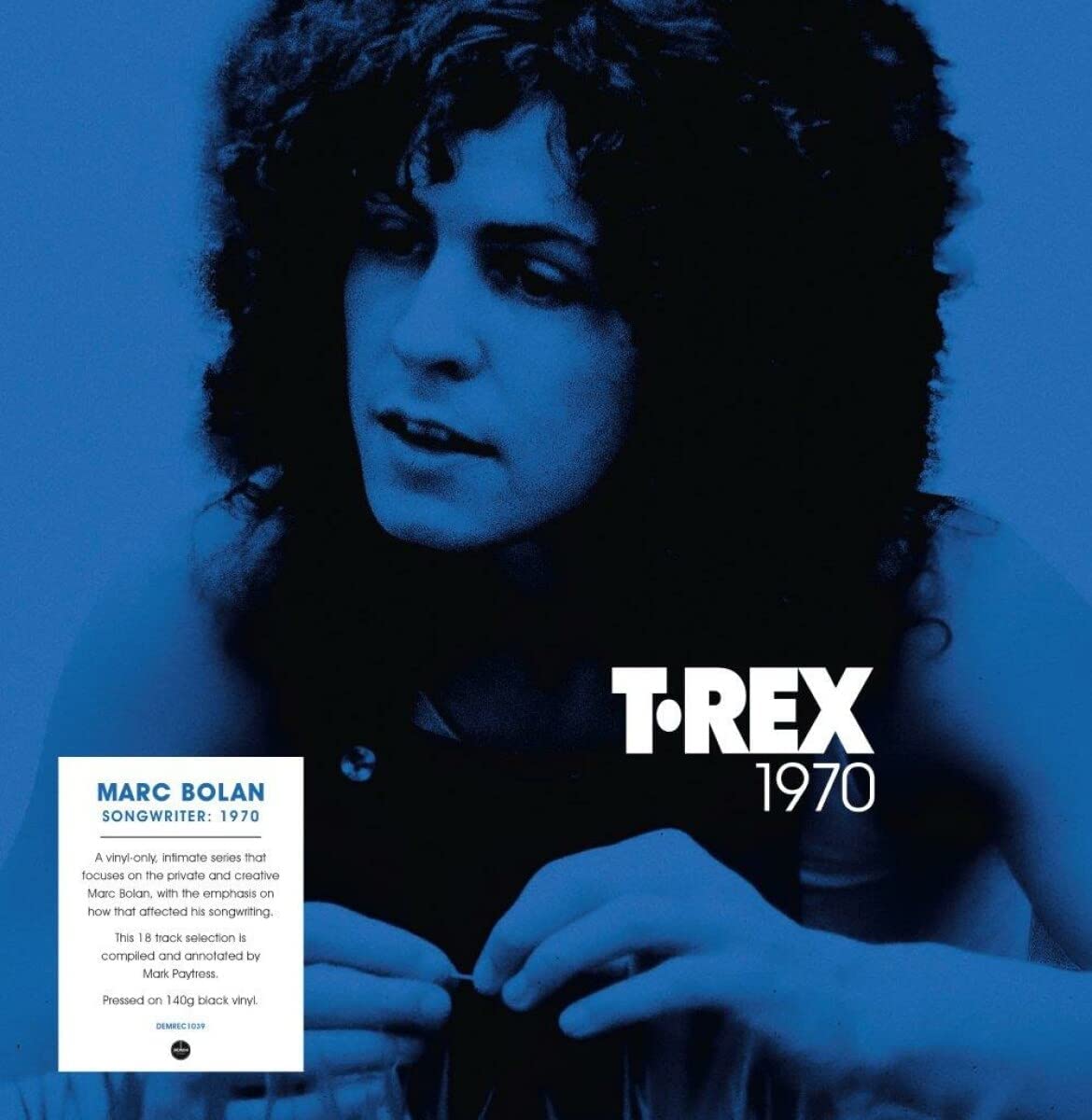 Following on from the 1972 T. Rex release from earlier this year, Demon Records will soon issue two new vinyl-only sets that concentrate on the years 1970 and 1971, with a special focus on Marc Bolan's development as a songwriter.
T. Rex 1970 and T. Rex 1971 are the first instalments in this new series and are vinyl-only releases, the first being a single LP and the latter being a 2LP set.
T. Rex 1970 is the year in which Tyrannosaurus Rex metamorphosed into T. Rex. This 18 track selection commences with six numbers by Tyrannosaurus Rex, where songs like 'Woodland Bop' point the way to the duo's future sound.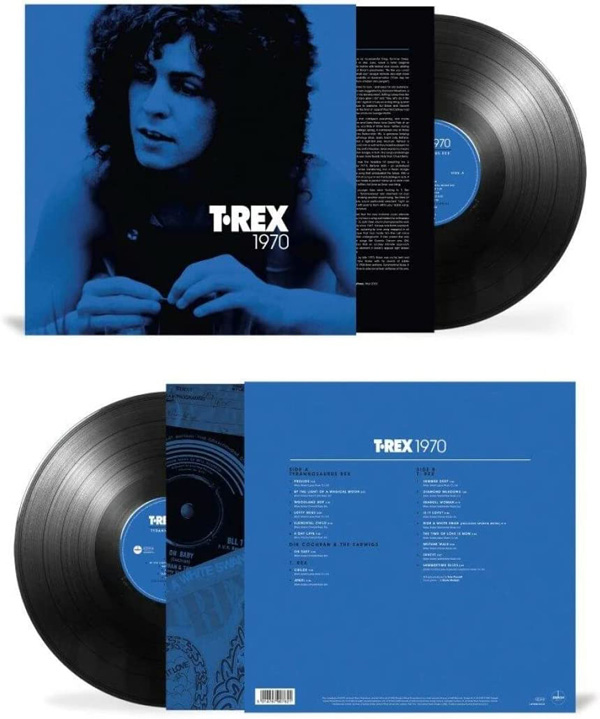 Side two of 1970 is when the electric T. Rex sound emerges with songs like 'Beltane Walk' and the hit 'Ride A White Swan'. In fact, included here is the 'White Swan' session studio conversation between Bolan and producer Tony Visconti where Marc actually exclaims "I want that sound!".
T.Rex 1971 covers the year the band became a chart-topping phenomenon. The 19 tracks on this double (140g) vinyl set include the full-length versions of the hits 'Hot Love' and 'Get It On', along with the single version of 'Jeepster', complemented with choice cuts from the chart-topping Electric Warrior album. There are some B-sides and a work-in-progress version of 'Life's A Gas' alongside rarities such as the 15-minute acoustic home demo of Bolan's unfinished sci-fi rock opera 'Children Of Rarn.' The album then looks forward to the following year with alternate studio versions of 'Thunderwing' and 'Telegram Sam', recorded in Copenhagen as 1971 came to an end.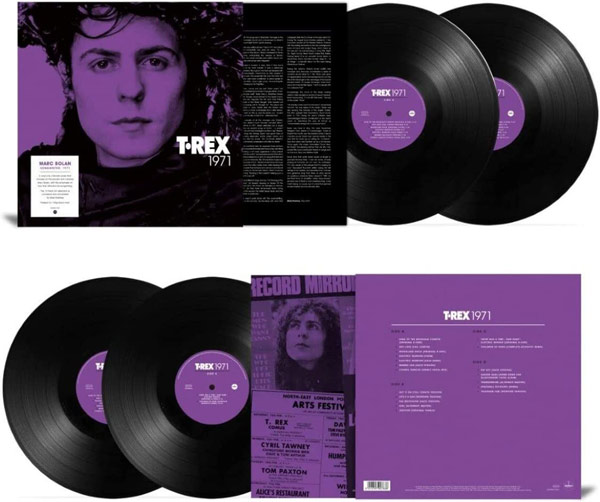 Both releases have been compiled and fully annotated by Mark Paytress, author of the biography 'Marc Bolan: The Rise And Fall of a 20th Century Superstar'. He says: "The idea behind this series is to shine a light on Bolan's great inner gift – his songwriting. We all know about those glorious, idiosyncratic hits; about songs like Girl and Cosmic Dancer, which sound as if they landed in his lap; about the mind-mangling pop poetry which to this day remains lodged in pop's collective brain. Yes, Marc Bolan was all that. And there's more…The Songwriter series takes a deep dive into the vast Marc Bolan & T. Rex archive and emerges with a year-by-year song-portrait of the man behind the music."
Both 1970 and 1971 vinyl sets are to be released on 30 September 2022, which would have been Bolan's 75th birthday.
Compare prices and pre-order
T.Rex
Songwriter 1970 - vinyl LP
Compare prices and pre-order
T.Rex
Songwriter 1971 - 2LP set
Tracklisting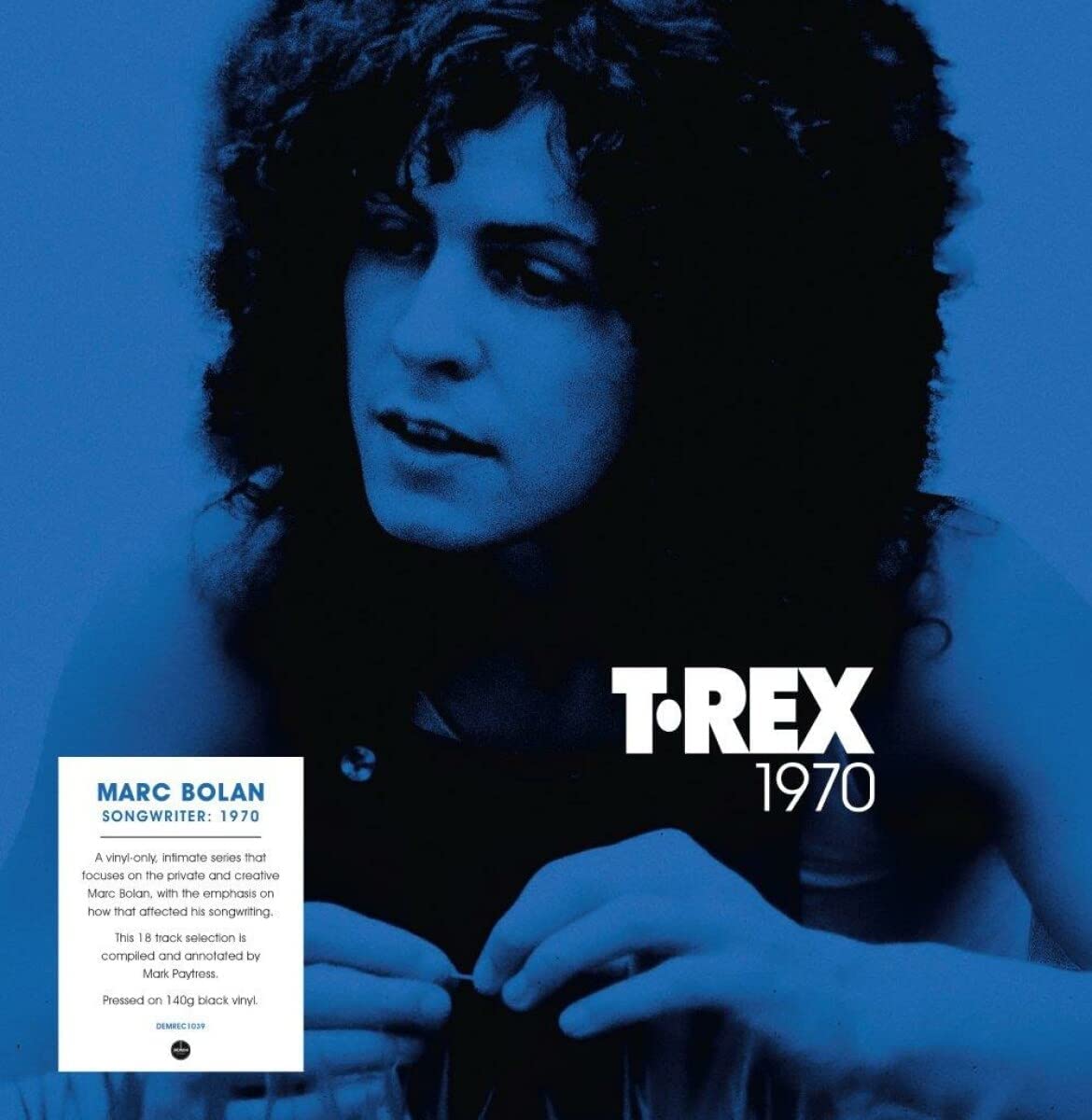 T. Rex 1970 T. Rex
/
vinyl LP
SIDE A

TYRANNOSAURUS REX

Prelude
By The Light Of A Magical Moon
Woodland Bop
Lofty Skies
Elemental Child
A Day Laye

Dib Cochran & The Earwigs

Oh Baby

T. Rex

Childe
Jewel

SIDE B

T. Rex

Summer Deep
Diamond Meadows
Seagull Woman
Is It Love?
Ride A White Swan
The Time Of Love Is Now
Beltane Walk
Suneye
Summertime Blues
Tracklisting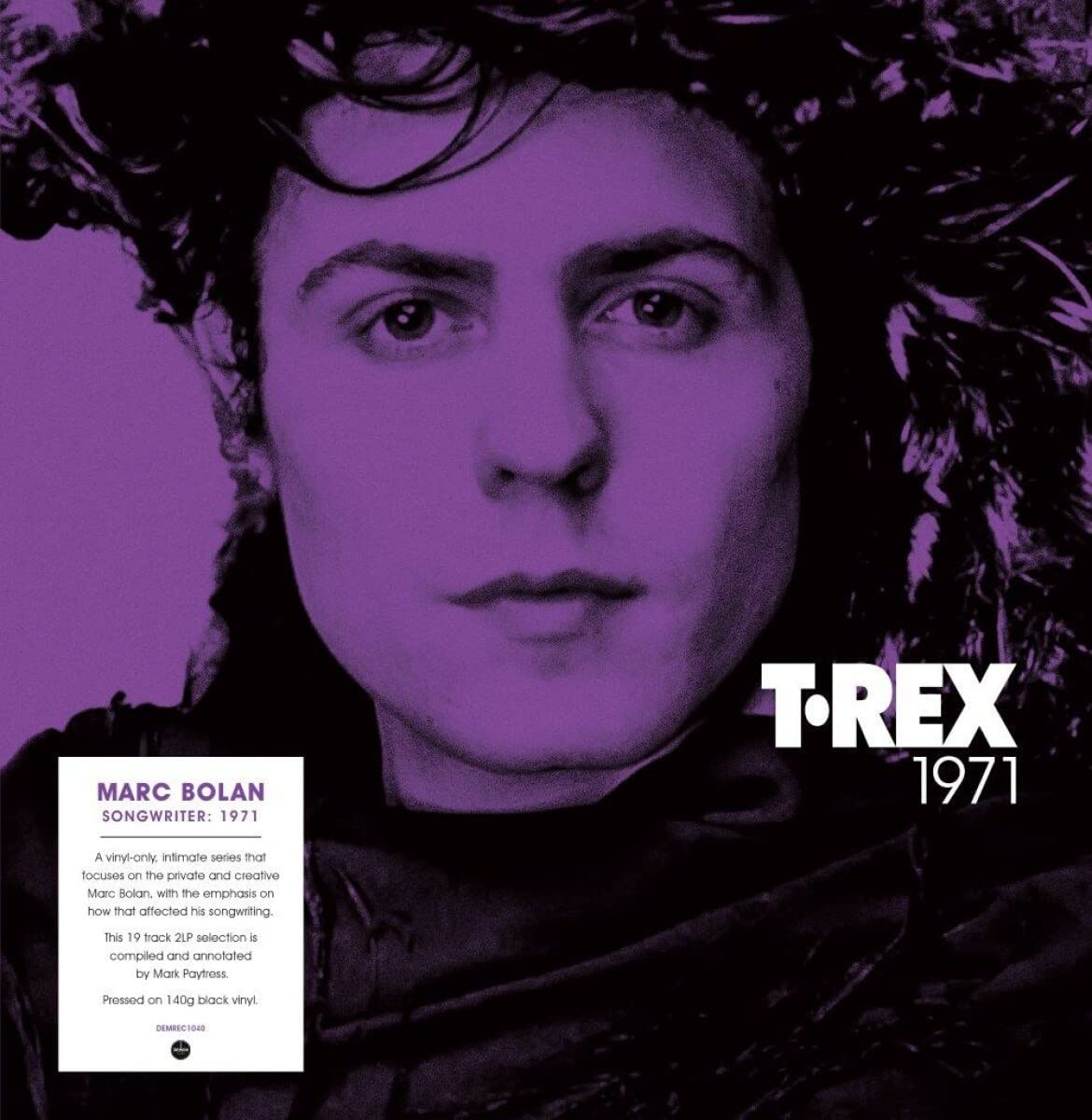 T. Rex 1971 T. Rex
/
2LP vinyl
LP 1

SIDE A

The King Of The Mountain Cometh (Original b-side)
Hot Love (Full length version)
Woodland Rock (Original b-side)
Electric Warrior (Poem)
Electric Warrior (Solo demo]
Mambo Sun (SACD version)
Cosmic Dancer (Single vocal mix]

SIDE B

Get It On (Full length version)
Life's A Gas (Working version)
The Motivator (SACD version)
Girl (Alternate master)
Jeepster (Original single)

LP 2

SIDE C

There Was A Time / Raw Ramp / Electric Boogie (Original b-side)
Children Of Rarn (Complete acoustic demo)

SIDE D

Rip Off (SACD version)
Sunken Rags (Home demo for Glastonbury Fayre album)
Thunderwing (Alternate master)
Spaceball Ricochet (Demo)
Telegram Sam (working version)