 News
The Beatles / The Christmas Records / new coloured vinyl box set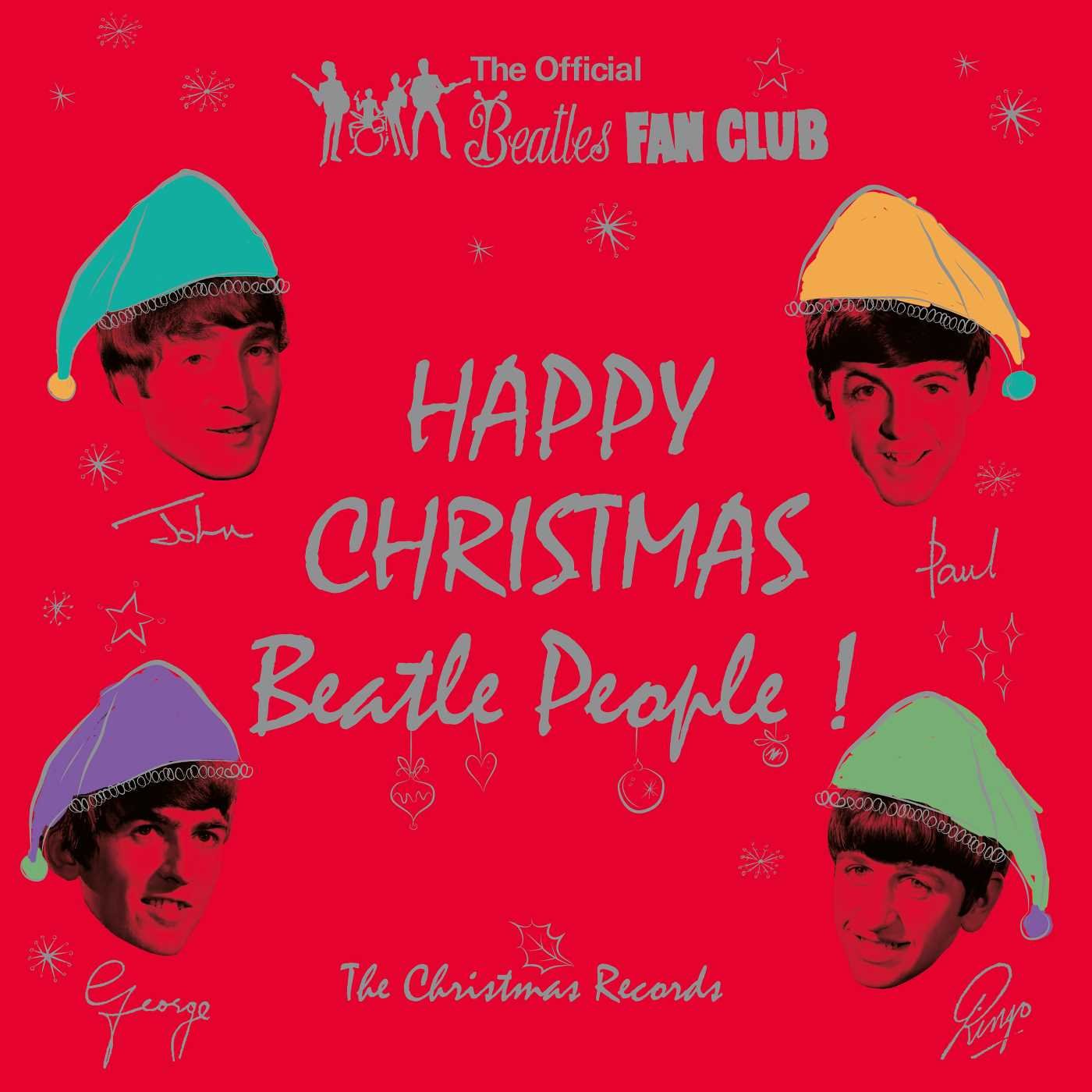 Annual Christmas 'fab four' fan club tomfoolery commemorated
Apple Corps and Universal Music will issue a new Beatles box set just in time for this Christmas. The Christmas Records is a vinyl box set that features seven coloured vinyl records. Each 45 features the Fab Four's original festive messages, which were issued every year to the fan club on flexi-disc.

The Christmas messages were very much an annual tradition and ran from 1963 to 1969. They are largely spoken-word with lots of larking around, although 1967's does feature Christmas Time (Is Here Again), which if you are feeling generous you could describe as a 'song'!
These Christmas messages have been newly pressed as seven-inch coloured vinyl singles for this new 'limited edition' box set. It also comes with a 16-page booklet with recording notes and reproductions of the fan club's National Newsletters, which were mailed to members with the holiday flexi-discs.
The Christmas Records box set will be released on 15 December 2017. A vinyl picture disc of Sgt. Pepper's Lonely Hearts Club Band will be issued on the same day.
Compare prices and pre-order
The Beatles
The Beatles Christmas Records Box [7" VINYL]
Compare prices and pre-order
The Beatles
Sgt. Pepper vinyl picture disc - - 2017 stereo remix
Disc: 1
1. 1963: "The Beatles' Christmas Record" (one – 5:00 TRT) Recorded: 17 October 1963
Disc: 2
1. 1964: "Another Beatles Christmas Record" (one – 3:58 TRT) Recorded: 26 October 1964
Disc: 3
1. 1965: "The Beatles' Third Christmas Record" (one – 6:20 TRT) Recorded: 8 November 1965
Disc: 4
1. 1966: "Pantomime – Everywhere It's Christmas: The Beatles' Fourth Christmas Record" (one-sided, 6:36 TRT) Recorded: 25 November 1966
Disc: 5
1. 1967: "Christmas Time (Is Here Again): The Beatles' Fifth Christmas Record" (one – 6:06 TRT) Recorded: 28 November 1967
Disc: 6
1. 1968: "The Beatles' Sixth Christmas Record" (two – 7:48 TRT) Recorded: 1968, various locations
Disc: 7
1. 1969: "The Beatles' Seventh Christmas Record" (two – 7:39 TRT) Recorded: 1969, various locations