 News
The Clash / Combat Rock reissue
1982 album expanded with unheard recordings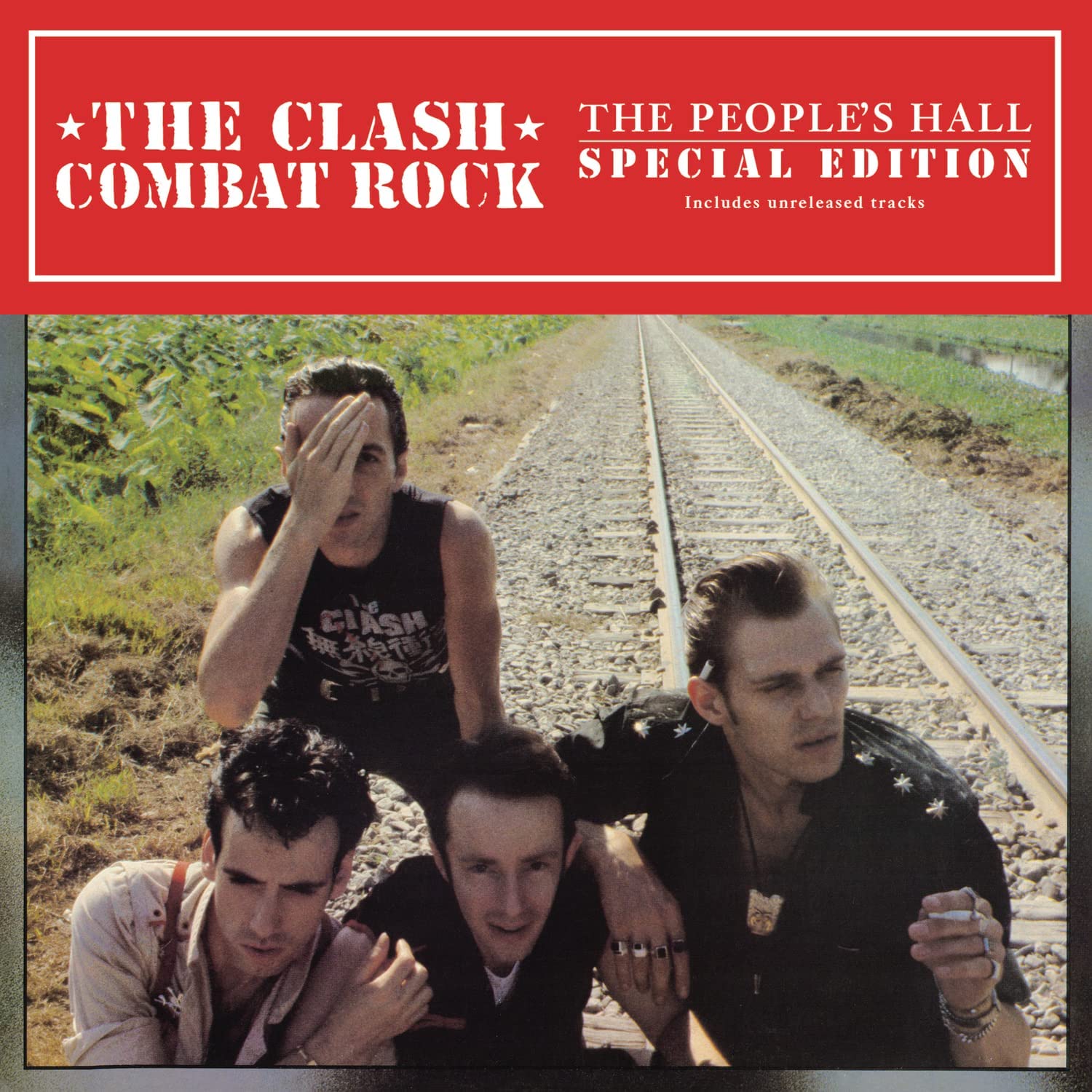 Sony are to reissue Combat Rock, the last 'proper' Clash album, with a bonus disc of rare and early versions of songs.
Originally released in May 1982, Combat Rock is the final album from the Joe Strummer, Mick Jones, Paul Simonon and Topper Headon line-up. The album features three singles, including 'Rock The Casbah' and 'Should I Stay Or Should I Go'. The latter got to number 17 in the UK charts but reached number one in 1991, when it was re-released.
This deluxe reissue includes 12 bonus tracks collected under the banner 'The People's Hall'. This is a reference to the hall where the band camped up to rehearse and record before heading off on a tour of the East and South East Asia (Pennie Smith captured the album cover photo on this tour when they were in Thailand). The People's Hall was in the so-called Republic of Frestonia an area of West London which was a creative hub for artists, musicians, writers, actors and activists. Many squatted there (the name came from Freston Road) and the residents eventually set up a housing trust with the local council.
The tracks on 'The People's Hall' chart the period from what was their last single 'This Is Radio Clash' right up to the release of Combat Rock, and includes unheard, rare and early versions of tracks. Broadly speaking we are talking about late 1981 and early '82.
The bonus cuts include a new version of 'Know Your Rights' and the previously unreleased instrumental 'He Who Dares Or Is Tired'. Other tracks include 'Futura 2000', an unreleased original mix of 'The Escapades of Futura 2000', Mikey Dread's 'Radio One', and the outtakes 'The Fulham Connection', previously known as 'The Beautiful People Are Ugly Too' as well as 'Idle in Kangaroo Court'.
This deluxe edition of Combat Rock is a 2CD set or a 3LP vinyl package (with The People's Hall requiring two LPs, although side D contains no music so it's either etched, or just blank). Both editions come with a poster.

Combat Rock/The People's Hall will be released on 20 May 2022 by Sony Music. The label have also decided to release a seven-inch single of The Clash + the late Ranking Roger versions of 'Rock the Casbah' and 'Red Angel Dragnet'. This comes out on the same day.
Compare prices and pre-order
Clash, The
Combat Rock - Peoples Hall 3LP vinyl
Compare prices and pre-order
Clash, The
Combat Rock - Peoples Hall 2CD set
Compare prices and pre-order
Clash, The
Rock The Casbah with Ranking Roger - seven-inch single
Tracklisting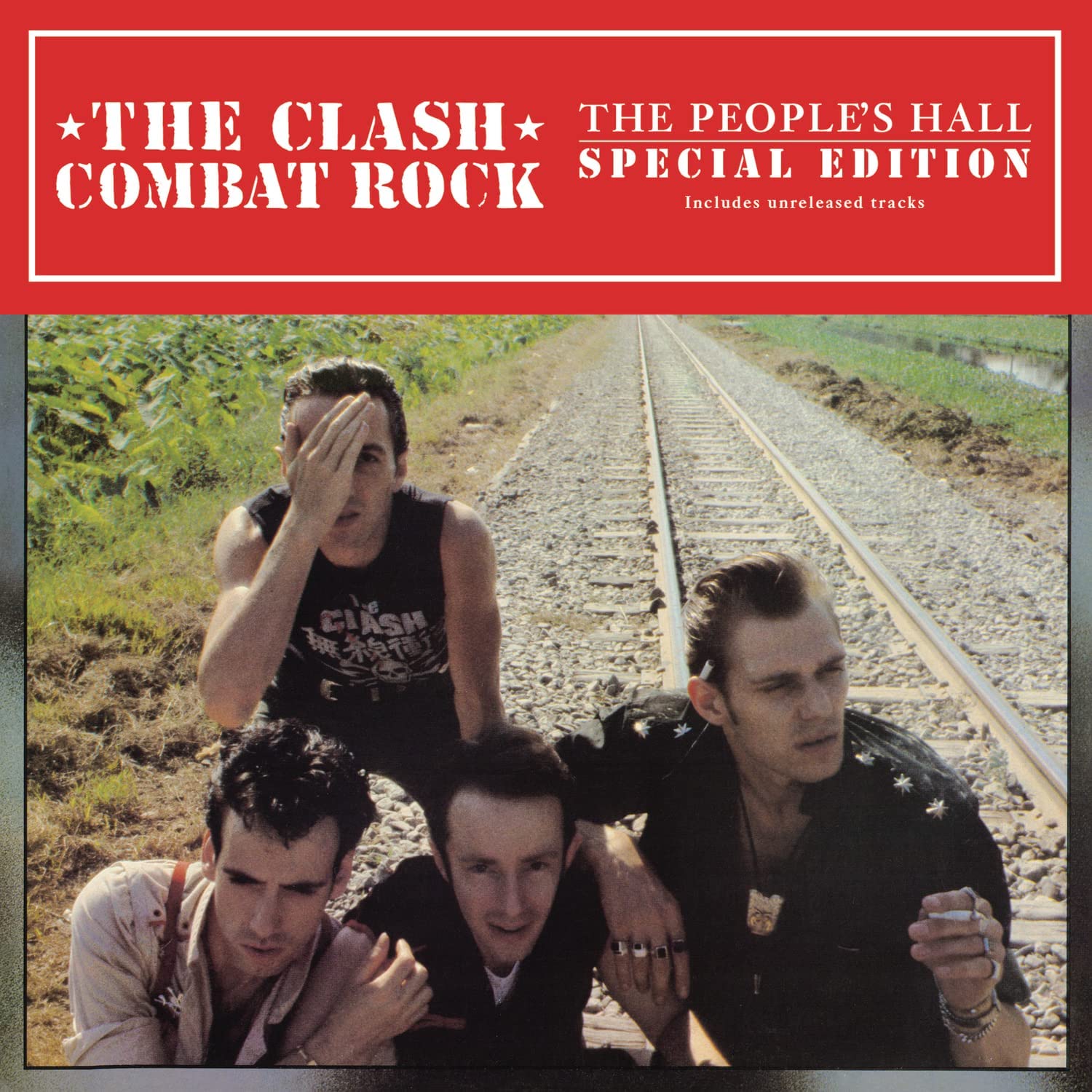 Combat Rock / The People's Hall The Clash
/
reissue
CD 1 / LP 1

'Know Your Rights'
'Car Jamming'
'Should I Stay Or Should I Go'
'Rock The Casbah'
'Red Angel Dragnet'
'Straight To Hell'
'Overpowered By Funk'
'Atom Tan'
'Sean Flynn'
'Ghetto Defendant'
'Inoculated City'
'Death Is A Star'

CD 2 / LPs 2&3

'Outside Bonds'
'Radio Clash'
'Futura 2000'
'First Night Back In London'
'Radio One' – Mikey Dread
'He Who Dares Or Is Tired'
'Long Time Jerk'
'The Fulham Connection'
'Midnight To Stevens'
'Sean Flynn'
'Idle In Kangaroo Court'
'Know Your Rights'