 News
The Doors / L.A. Woman 50th anniversary deluxe edition
3CD+LP set includes unheard outtakes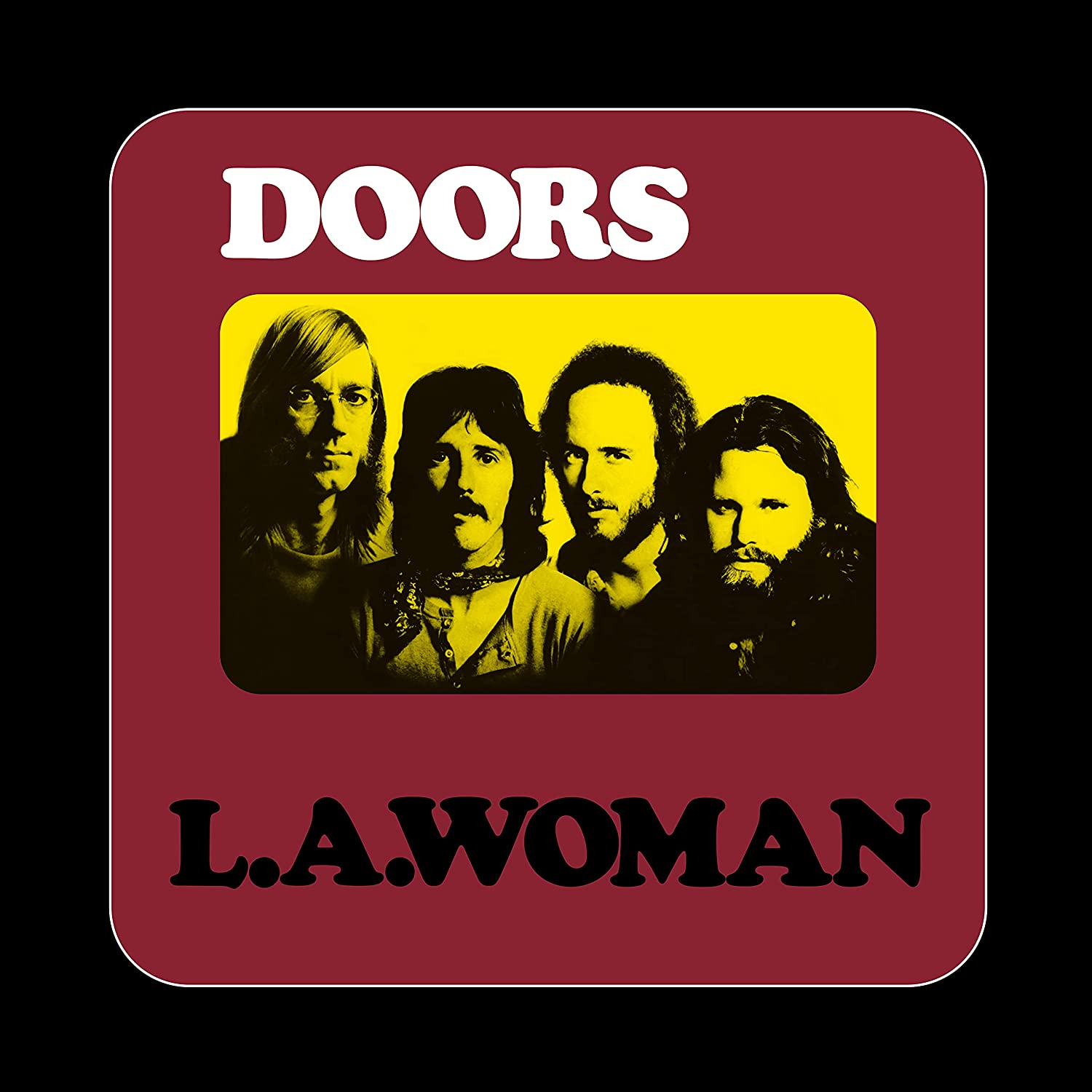 L.A. Woman, The Doors last studio album with Jim Morrison will be reissued as a 50th anniversary 3CD+vinyl LP 50th anniversary deluxe edition later this year.
The album was recorded over six days at the Workshop, the band's rehearsal space on Santa Monica Boulevard in November 1970 and received critical and commercial acclaim when released in April the following year. L.A. Woman is home to the brilliant title track, 'Love Her Madly', 'Riders on the Storm' and seven other songs.
For the 50th anniversary edition, the album has been 'newly remastered' (again) by The Doors' longtime engineer and mixer Bruce Botnick. This is included on CD 1 and the vinyl LP.
CDs two and three feature unreleased studio outtakes including the previously unheard original demo of 'Riders on the Storm' which was recently discovered in the band's vault, having been assumed lost for decades. The demo recording was done with producer Paul A. Rothchild, who famously referred to it as "cocktail music". This led to Rothchild departing the project, with the band opting to co-produce the album with Botnick.
Botnick has also created a new Dolby Atmos mix of the original album but instead of including it with this physical deluxe edition, Rhino are – for the time being – only making available via streaming. This is a concerning development that I hope does not become a trend amongst major labels.
The two bonus CDs offer more than two hours of unreleased recordings taken from the sessions for L.A. Woman, with CD2 offering "serial takes" of 'The Changeling,' 'Love Her Madly,' 'Riders On The Storm,' and 'L.A. Woman'. An early demo of 'Hyacinth House' recorded at Robby Krieger's home studio in 1969 is also included (appended to the album on CD 1 alongside that 'Riders on the Storm' demo).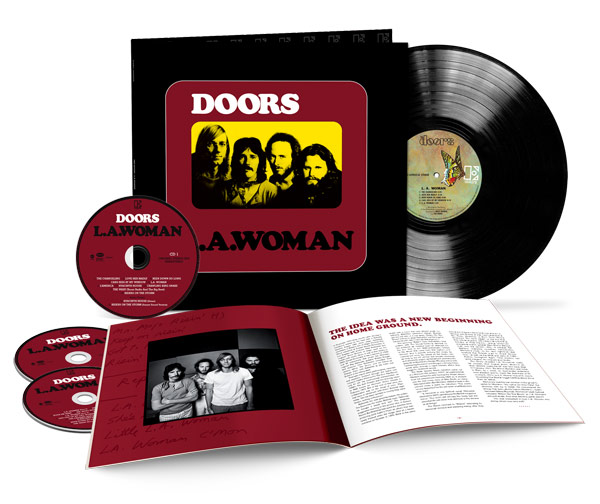 Amongst the outtakes on CD 3 are takes of Junior Parker's 'Mystery Train', John Lee Hooker's 'Crawling King Snake', Big Joe Williams' 'Baby Please Don't Go' and Lee Dorsey's 'Get Out Of My Life Woman'.
In 2011, at the time of the 40th anniversary of this album, Doors manager Jeff Jampol announced a five-CD super deluxe of L.A. Woman. This was eventually cancelled, with Jampol blaming Rhino for getting cold feet and worrying about the "market" for such a product. Ten years later, this new edition (which features David Fricke sleeve notes) will go some way towards making up for that product's non-appearance.
The L.A. Woman 50th anniversary edition will be released on 3 December 2021.

Compare prices and pre-order
The Doors
LA Woman - 50th anniversary deluxe
Tracklisting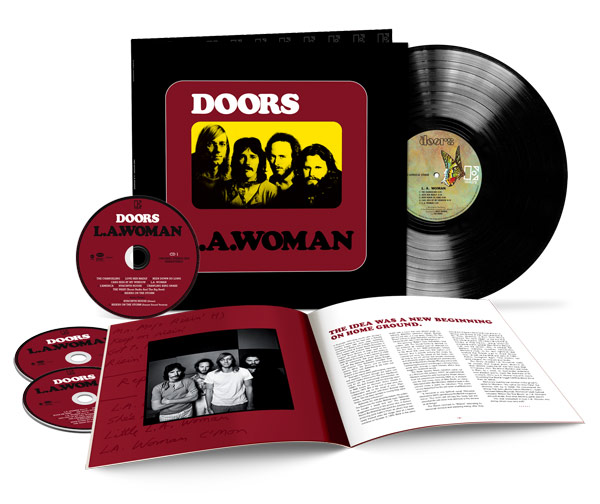 LA Woman The Doors
/
3CD+LP 50th anniversary
CD 1: Original Stereo Mix (remastered)

"TheChangeling"
"Love Her Madly"
"Been Down So Long"
"Cars Hiss By My Window"
"L.A. Woman"
"L'America"
"Hyacinth House"
"Crawling King Snake"
"TheWASP (Texas Radio And The Big Beat)"
"Riders On The Storm"

Bonus tracks

"Hyacinth House" – Demo
"Riders On TheStorm" – Sunset Sound Version *

CD2: LA Woman Sessions, Part 1

"TheChangeling" *
"Love Her Madly" *
"Riders On TheStorm" *
"L.A. Woman" (Part 1) *

CD3: LA Woman Sessions, Part 2

"L.A. Woman" (Part 2) *
"She Smells So Nice" *
"Rock Me Baby" *
"Mr. Mojo Risin'" *
"Baby Please Don't Go" *
"L.A. Woman" (Part 3) *
"Been Down So Long" *
"Get Out Of My Life Woman" *
"Crawling King Snake" *
"TheBastard Son Of Jimmy & Mama Reed (Cars Hiss By My Window)" *
"Been Down So Long" *
"Mystery Train" *
"TheWASP (Texas Radio And The Big Beat)" *

Vinyl LP: Original Stereo Mix (remastered)

"TheChangeling"
"Love Her Madly"
"Been Down So Long"
"Cars Hiss By My Window"
"L.A. Woman"
"L'America"
"Hyacinth House"
"Crawling King Snake"
"TheWASP (Texas Radio And The Big Beat)"
"Riders On The Storm"