 News
The Police / Ghost in the Machine vinyl picture disc
Features 'original' track listing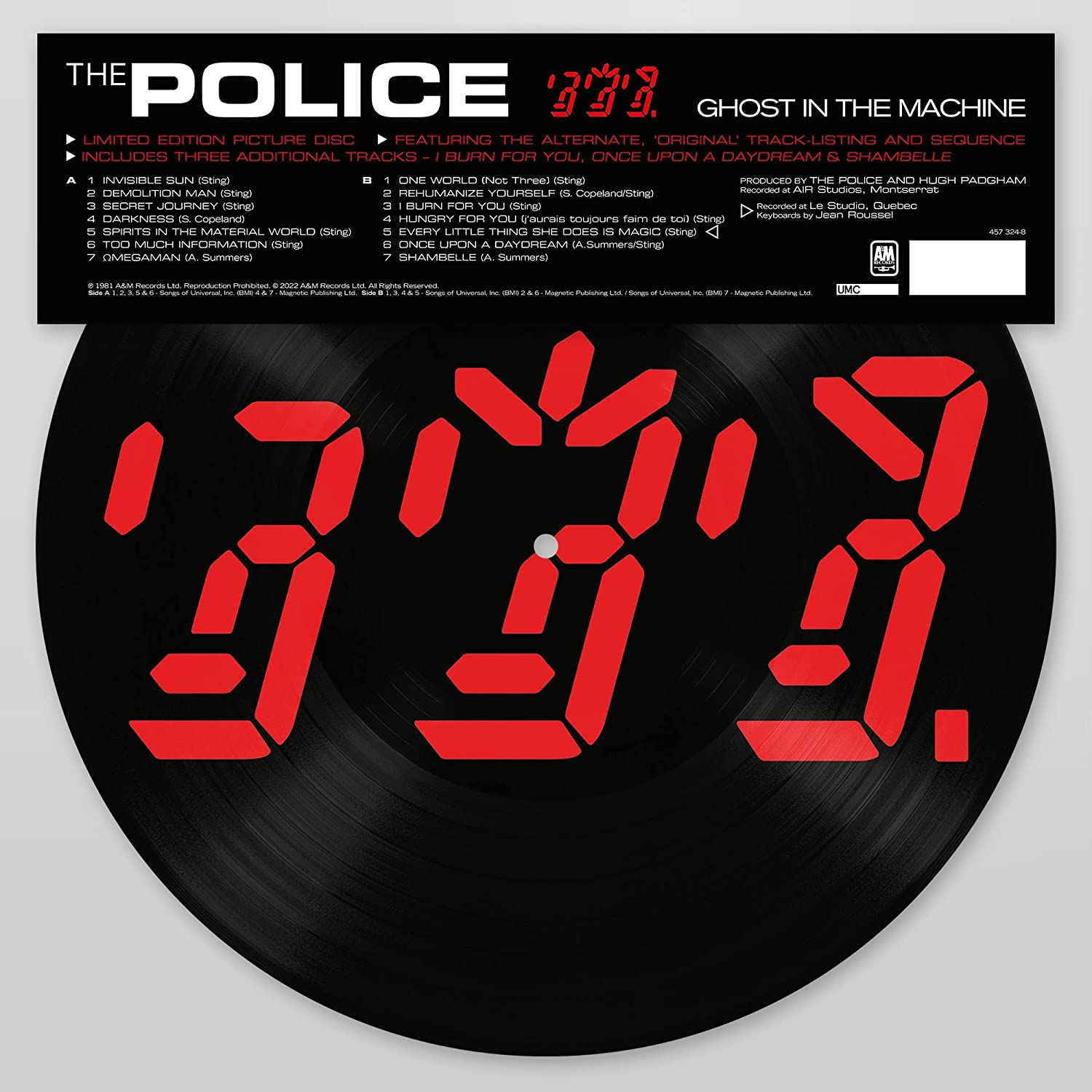 The Police's fourth album, 1981's Ghost in the Machine, will be reissued as a vinyl picture disc with a rejigged track listing, in November.
This alternate track listing was apparently genuinely considered for release (a production master was created) and the sequencing features three additional tracks: 'I Burn For You' (the single mix from the 'Brimstone and Treacle' soundtrack), 'Once Upon A Daydream' (ultimately saved for the flipside of 1983's 'Synchronicity II' and 'Shambelle' (which ended up as the B-side to 'Invisible Sun').
There is another change. The songs 'Spirits In The Material World', 'Rehumanise Yourself', 'One World (Not Three)' and 'Hungry For You' all feature Stewart Copeland counting in the tracks. This audio does not feature on the 1981 release.
Side A of this picture disc features the logo image from the front cover and side B features the inner sleeve image.
A curious release, for sure, this vinyl picture disc will be issued on 4 November 2022, via UMC/Polydor. No other formats are available.
Compare prices and pre-order
The Police
Ghost In The Machine
Tracklisting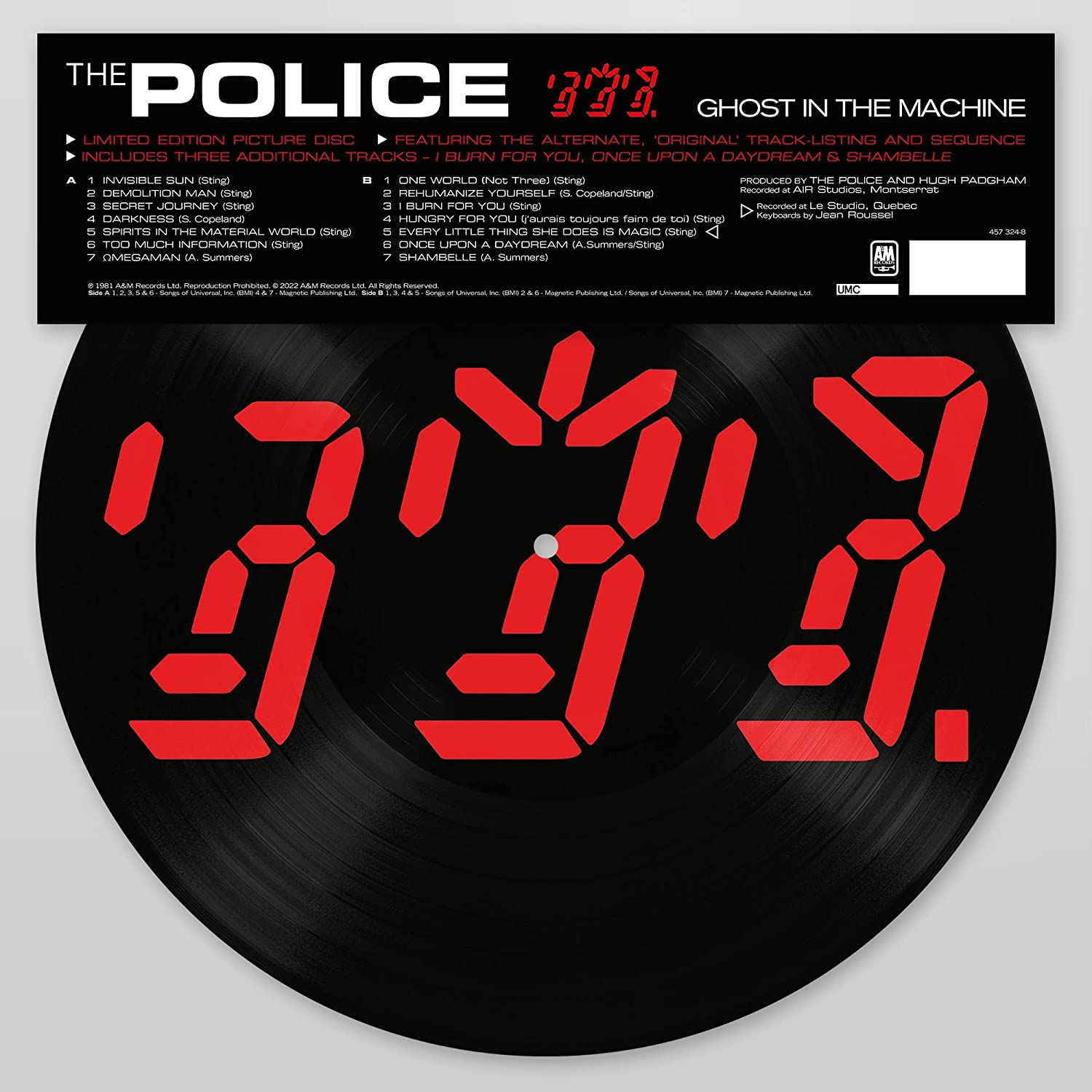 Ghost in the Machine The Police
/
Side A

Invisible Sun

Demolition Man

Secret Journey

Darkness

Spirits In The Material World

Too Much Information

Omegaman

Side B

One World (Not Three)

Rehumanise Yourself

I Burn For You

Hungry For You (j'aurais toujours faim de toi)

Every Little Thing She Does Is Magic

Once Upon A Daydream

Shambelle