 News
The Rolling Stones / Licked Live in NYC
2003 Madison Square Garden show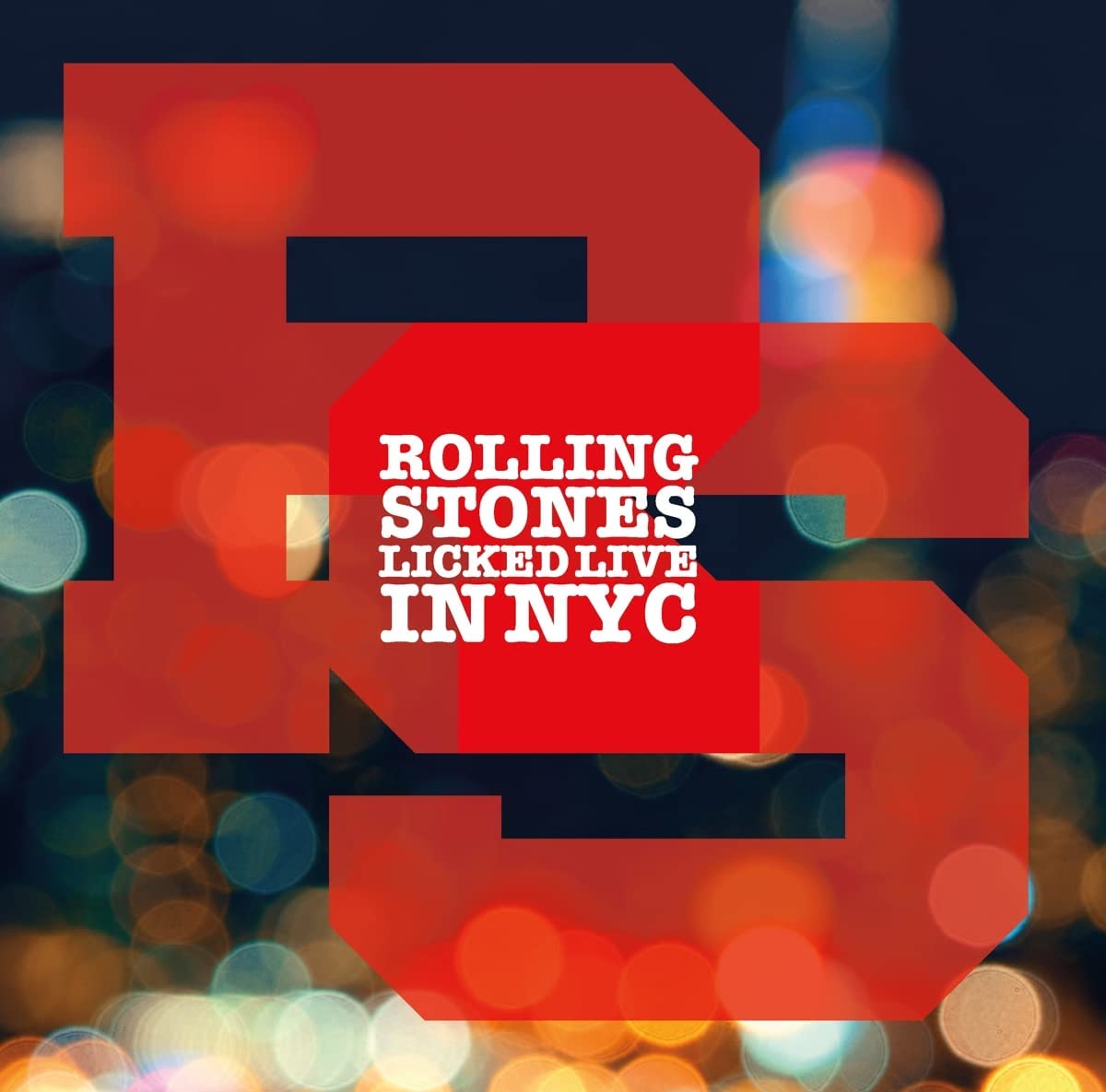 The Rolling Stones' complete Madison Square Garden live show from 2003 will be released in June as Licked Live in NYC, across a number of formats.
This gig formed part of the band's 40th anniversary tour, which started in 2002 and saw them perform 117 shows in theatres, arenas and stadiums. This MSG show features a guest appearance from Sheryl Crow (on 'Honky Tonk Women') and includes previously unreleased performances of 'Start Me Up', 'Tumbling Dice', 'Gimme Shelter' and 'Sympathy For The Devil'.
Licked Live in NYC will be issued as a 2CD+SD Blu-ray three-disc set ('SD' Blu-ray indicates the video isn't high definition), 2CD+DVD, standalone 2CD and 3LP white or black vinyl. Both video formats offer seven bonus selections (including rehearsals) while the blu-ray additionally comes with 'Tip Of The Tongue' documentary and backstage footage.
Licked Live in NYC will be released on 10 June 2022.
Compare prices and pre-order
The Rolling Stones
Licked Live in NYC - 2CD+blu-ray
Compare prices and pre-order
The Rolling Stones
Licked Live in NYC - 3LP white vinyl
Compare prices and pre-order
Rolling Stones,the
Licked Live in NYC - 2CD+DVD
Compare prices and pre-order
The Rolling Stones
Licked Live in NYC - 2CD
Tracklisting
Licked Live in NYC The Rolling Stones
/
2CD+blu-ray
CD 1

Intro
Street Fighting Man
Start Me Up**
If You Can't Rock Me
Don't Stop
Monkey Man
Angie
Let It Bleed
Midnight Rambler
Tumbling Dice**
Band Introductions
Thru And Thru
Happy

CD 2

Gimme Shelter**
You Got Me Rocking
Can't You Hear Me Knocking
Honky Tonk Women (with Sheryl Crow)
(I Can't Get No) Satisfaction
It's Only Rock 'n' Roll (But I Like It)
When The Whip Comes Down
Brown Sugar
Sympathy For The Devil**
Jumpin' Jack Flash

**Previously unreleased

SD-blu-ray / DVD

Intro
Street Fighting Man
Start Me Up**
If You Can't Rock Me
Don't Stop
Monkey Man
Angie
Let It Bleed
Midnight Rambler
Tumbling Dice**
Thru And Thru
Happy
Gimme Shelter**
You Got Me Rocking
Can't You Hear Me Knocking
Honky Tonk Women (with Sheryl Crow)
(I Can't Get No) Satisfaction
It's Only Rock 'n' Roll (But I Like It)
When The Whip Comes Down
Brown Sugar
Sympathy For The Devil**
Jumpin' Jack Flash

Bonus

Live In Amsterdam
Star Star
I Just Want To Make Love To You
Street Fighting Man
Rehearsals
Well Well
Extreme Western Grip

SD blu-ray only bonus

Tip Of The Tongue Documentary
Tip Of The Tongue Boston Backstage
Tracklisting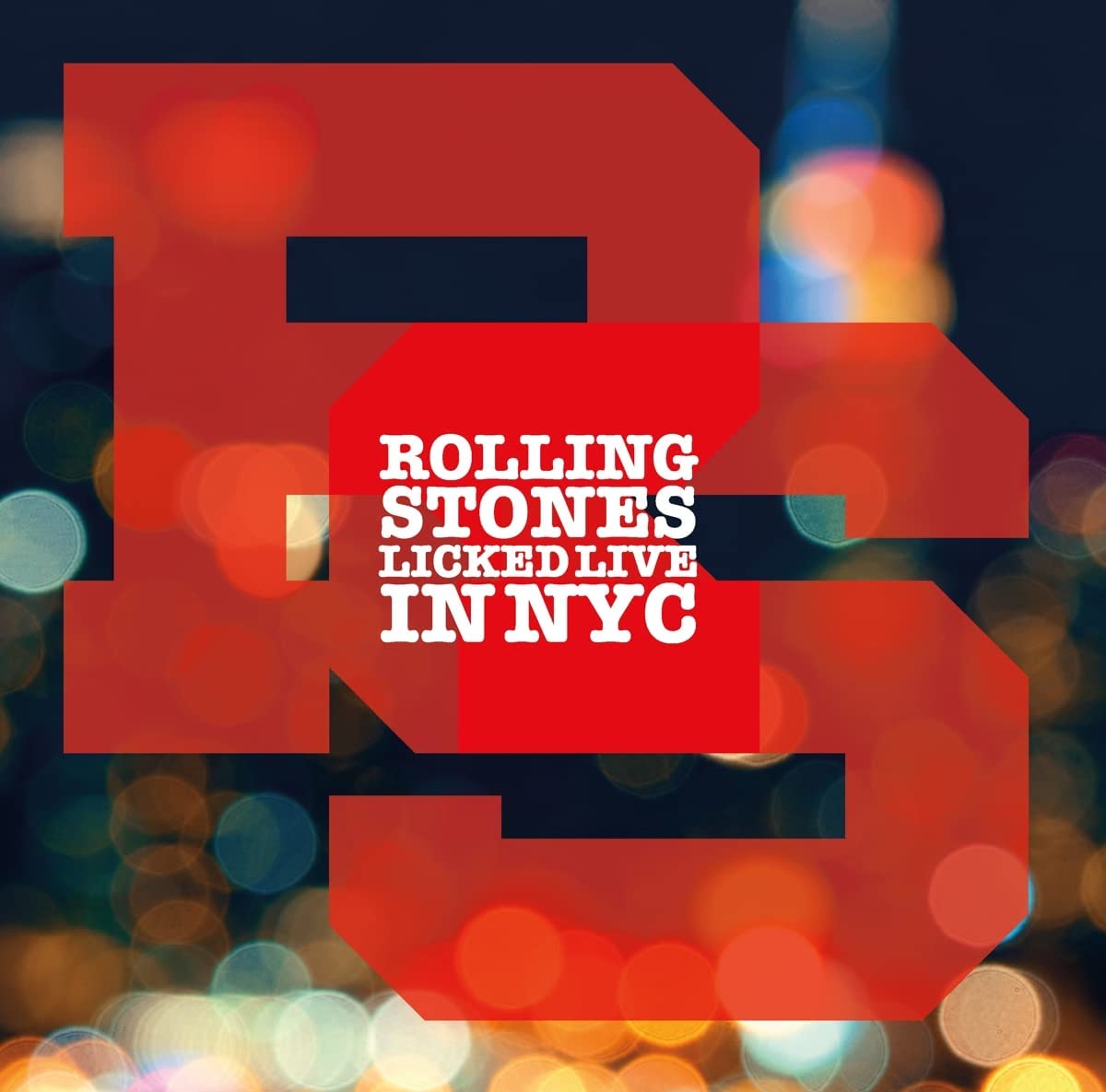 Licked Live in NYC The Rolling Stones
/
3LP vinyl
LP 1

Side A

Intro
Street Fighting Man
Start Me Up**
If You Can't Rock Me
Don't Stop
Monkey Man

Side B

Angie
Let It Bleed
Midnight Rambler

LP 2

Side C

Tumbling Dice**
Thru And Thru
Happy
Gimme Shelter**

Side D

You Got Me Rocking
Can't You Hear Me Knocking
Honky Tonk Women

LP 3

Side E

(I Can't Get No) Satisfaction
It's Only Rock 'n' Roll (But I Like It)
When The Whip Comes Down

Side F

Brown Sugar
Sympathy For The Devil**
Jumpin' Jack Flash