 News
The Sisters of Mercy / BBC Sessions 1982-1984 to be issued on CD
Great value CD edition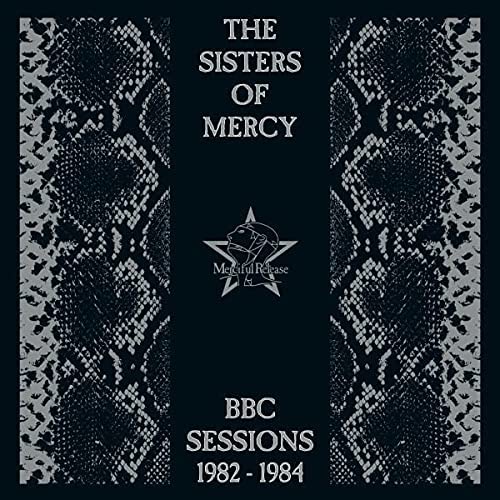 The Sisters of Mercy's BBC Sessions 1982-1984 were recently issued as a special Record Store Day 2LP set pressed on 'limited edition smokey 180g vinyl'. The good news, if you don't buy vinyl, is that the very same collection of radio sessions will be available on CD edition next month.
This release contains three sessions, all recorded at the BBC's Maida Vale studios. The first is a 1982 John Peel Session, recorded on 25 August 1982 and broadcast a couple of week's later on 7 September that same year.
The second session follows around seven months after the first and was a David 'Kid' Jensen Session recorded on 4 March 1983 and broadcast just four days later on 10 March. The first two sessions feature the same band line-up: Andrew Eldritch (vocals), Gary Marx (guitar), Craig Adams (bass), Ben Gunn (rhythm guitar) and Doktor Avalanche (drums).
The third and final session sees the band back with John Peel. By this time it's 19 June 1984 and Wayne Hussey has joined the band to replace Ben Gunn. This session was broadcast almost a month later on 13 July 1984.
All three sessions feature four songs, so this is a 12-track CD edition (see full track listing, below). BBC Sessions 1982-1984 will be released on 27 August 2021 via Rhino and it's priced rather attractively.
Compare prices and pre-order
Sisters Of Mercy
BBC Sessions 1982-1984 - CD edition
Tracklisting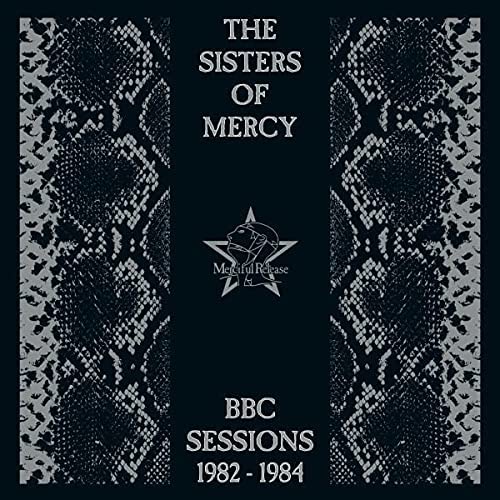 BBC Sessions 1982 – 1984 The Sisters of Mercy
/
CD edition
John Peel 1982

1969
Alice
Good Things
Floor Show

David 'Kid' Jensen Session 1983

Heartland
Jolene
Valentine
Burn

John Peel Session 1984

Walk Away
Poison Door
No Time To Cry
Emma