 News
The Teardrop Explodes / Culture Bunker 1978-82
6CD and 7LP box sets with scores of unreleased tracks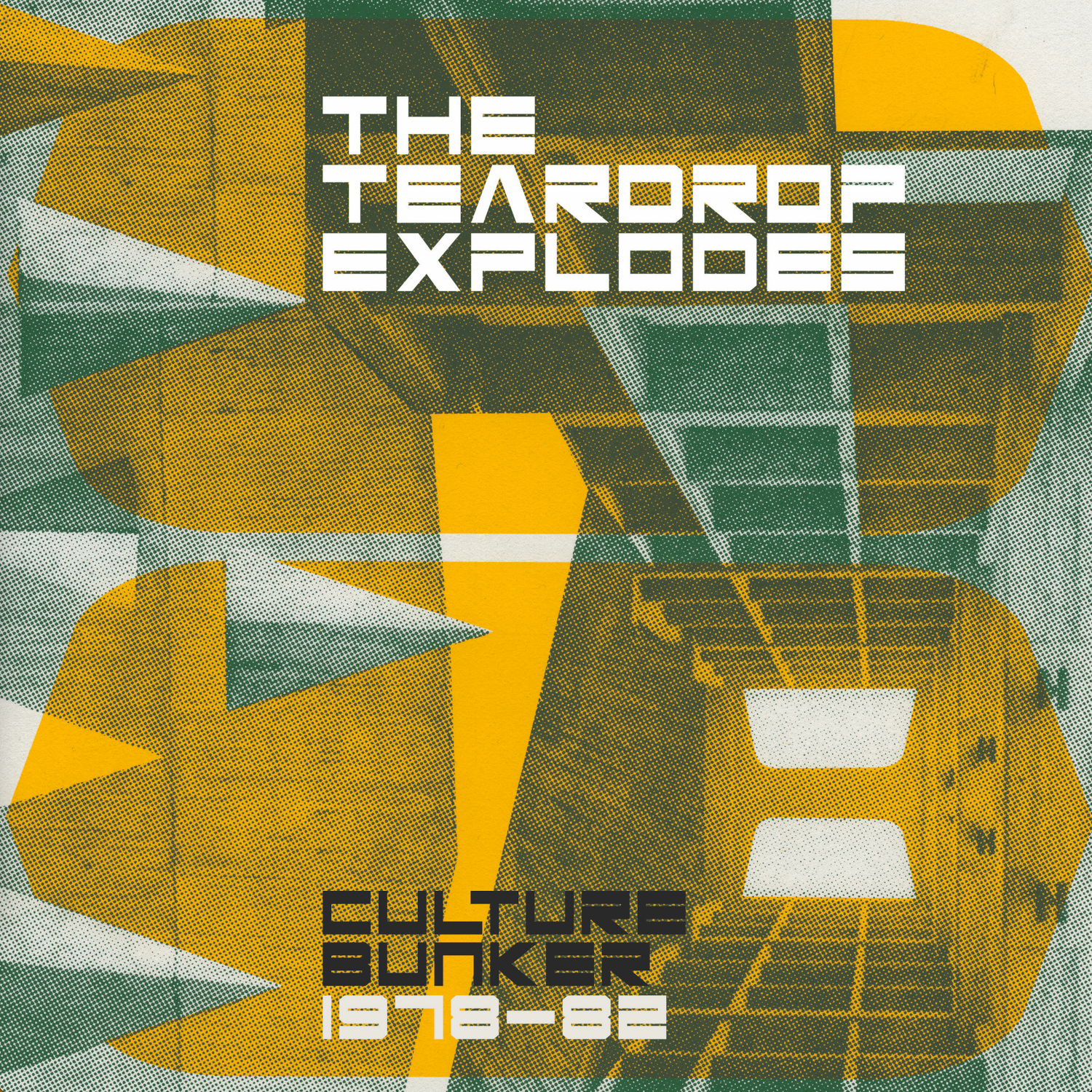 Massive new box sets dive deep into Julian Cope's archive for detailed examination of The Teardrop Explodes recordings
Universal Music Recordings will release Culture Bunker 1978-82 in June a new The Teardrop Explodes box set available as a 6CD package or a 7LP vinyl offering.
The Teardrop Explodes originated as a critical band in the emerging Liverpool post-punk scene of the late 1970s, which included Echo & The Bunnymen, their former manager Bill Drummond of The JAMS/KLF, The Mighty WAH! and future pop stars Holly Johnson of Frankie Goes To Hollywood and The Lightning Seeds Ian Broudie, who would also produce many bands from the scene. The group also launched the career of group frontman Julian Cope and keyboard player David Balfe, who later founded Food Records and signed and mentored Blur.
Culture Bunker 1978-82 compiles all the band's singles and B-sides as well as four CDs / five LPs of unreleased studio outtakes, a wealth of unheard live recordings and several tracks taken from 'Zoology', the Teardrop Explodes compilation that Cope released himself in 2004. Writer and long-time band publicist Mick Houghton has curated Culture Bunker and has gained exclusive access to Julian Cope's archive. These early and later recordings show the evolution of one of the era's most influential bands from their inception to their finale.
The 6CD set features a staggering 57 previously unreleased tracks and is packaged in a 10-inch slipcase with a 64-page hardcover book which features a 12,000 word essay from Mick Houghton (drawing from new, recent conversations with Julian Cope). That same story is told via the seven printed inner-sleeves on the 7LP vinyl box set which features 43 previously unreleased tracks (the CD box has 95 tracks in total, the vinyl box, which comes with a poster, has 82).
The audio for this new box set has been remastered by Andy Pearce wherever possible from original tapes and cassettes.
Culture Bunker 1978-1982 is probably the last word on The Teardrop Explodes and both editions are described as "very limited" by the record label. These boxes are not available via normal retail channels are can only be ordered via Universal direct-to-consumer (D2C) sites. It is released on 2 June 2023, via Universal Music Recordings.
Tracklisting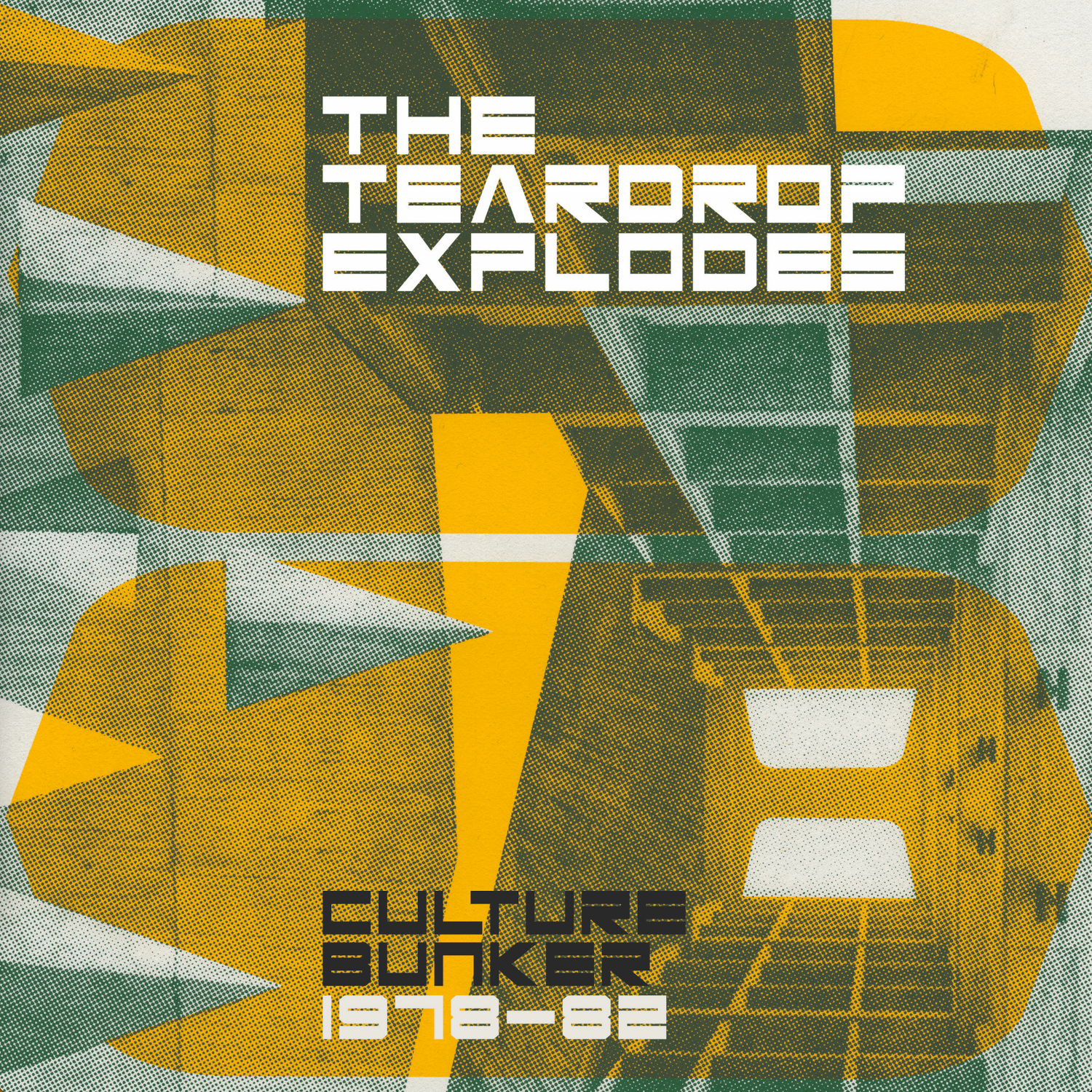 Culture Bunker 1978-1982 The Teardrop Explodes
/
CD 1: IT'S SO ETHEREAL – THE SINGLES

Sleeping Gas – Zoo Single
Camera Camera – Single B-Side
Kirby Workers Dream Fades – Single B-Side
Bouncing Babies – Zoo Single
All I Am Is Loving You – Single B-Side
Treason – Zoo Single
Read It in Books – Single B-Side
When I Dream – First Mercury Single
Kilimanjaro – B-Side
Reward – Single
Strange House in the Snow – B-Side
Treason (It's Just a Story) (Remixed Version) – Single
Use Me – B-Side
Traison (C'est Juste Une Histoire) – B-Side
Ha Ha I'm Drowning – Single
Poppies In the Field – B-Side

CD 2: CHRIST VERSUS WARHOL – THE SINGLES

Passionate Friend – Single
Christ Versus Warhol – B-Side
Colours Fly Away – Single
East of the Equator – B-Side
Window Shopping for a New Crown of Thorns – B-Side
Tiny Children – Single
Rachel Built a Steamboat – B-Side
You Disappear from View – Single
Suffocate – No Strings from US LP of version of Kilimanjaro
Ouch Monkeys – B-Side
Soft Enough for You – B-Side
The In-Psychlopedia – B-Side

CD 3: FROM DRUG PURITAN TO ACID KING

 Camera Camera – Granada TV, February 1979
Band on The Wall – Live, Manchester, 05 March 1979
Instro
Sleeping Gas
Seeing Through You
Straight Rain
All I Am is Loving You
Read It In Books
Jury Service
Take A Chance
The Tunnel
Camera Camera
Outstro
Sleeping Gas (Encore)
Beauty Come Second – Live Bristol 06 October 1979, unrecorded song
Take A Chance – Cargo Demos / To the Shores of Lake Placid Version
Poppies In the Field – Cargo Demos
Brave Boys Keep Promises – Cargo Demos
Bouncing Babies – Cargo Demos, all November 1979
Ha Ha I'm Drowning – Live at Studio Y 30/05/1980
Second Head – Live at Studio Y 30/05/1980
Went Crazy – Live at Studio Y 30/05/1980
Thief of Bagdad – Live at Studio Y 30/05/1980
Save Me – Live Y Club – London 30/05/1980
When I Dream – To the Shores of Lake Placid Version, Rockfield, 1980

CD 4: THE GREAT DOMINIONS

Dialogue Between (Window Shopping for a New Crown of Thorns) – Rockfield, 1980
For Years aka Nobody Knows This Is Everywhere – Zoology Version, 1980
Suffocate (With Strings) – Baroque Version, Rockfield, Spring 1982
Bent Out of Shape – Skinner Session – 17 August 1981
Colours Fly Away – Club Zoo – 25 November 1981
Pure Joy – Club Zoo – 25 November 1981
Falling Down Around Me – Bearshank Lodge, April 1981
Passionate Friend – also Bearshank Lodge
Tiny Children – Zoology / Air Rough Mixes, Summer 1981
…And The Fighting Takes Over – Zoology, 1981
The Culture Bunker – Club Zoo – 25 November 1981
The Great Dominions – Soundboard Tape Guildford June 1981
Butchers Tale – Air Studios Rough Mixes, summer 1981; credited on the original Wilder inners but not included on the LP. Cover from the Zombies Odyssey and Oracle
Screaming Secrets – from Copes Notes: TheTeardrtop Explodes , 1981
Not My Only Friend – also Bearshank Lodge
I'm Not the Loving Kind – Zoology Version, 1981, John Cale cover from Slow Dazzle
World Shut Your Mouth – Instrumental Demo #1 – Liverpool Feb 1981 / Portastudio

CD 5: CLUB ZOO

Club Zoo – December 22 1981

Log Cabin
Tiny Children
Passionate Friend
Bouncing Babies
You Disappear from View
Ha Ha I'm Drowning
Reward
Culture Bunker
Sleeping Gas  – also b-side Tiny Children

Bonus tracks from Club Zoo, 25 November 1981

 

Like Leila Khaled Said
Treason
Bouncing Babies
Vox Clemantis in Deserto
Sleeping Gas

CD 6: DEATH RATTLE

Whopper Kwalo Koblinsky's Lullaby – from To the Shores of Lake Placid, January 1981
You Disappear from View – from Zoology. Demo, Producers Workshop, 1982
Log Cabin – from Zoology, 1982
Serious Danger – Julian Cope And Dave Balfe Cassette – demos, May 1982

 

(Take 2 of 3)
Count To Ten and Run for Cover – JC And DB Cassette
Ouch Monkeys – JC And DB Cassette
Icarus #1 – JC And DB Cassette
Terrorist – JC And DB Cassette
Pussyface – Instrumental backing track, Spring 1982
Flipped Out on LSD – Excerpt, 1982, featuring rare Dave Balfe vocal
Your Big Lies – Julian Cope home demo, Tamworth May 1982
Camera Camera – With World Shut Your Mouth producer Steve Lovell, 1984

LP 1: IT'S SO ETHEREAL

Side One

Sleeping Gas – Zoo Single
Camera Camera – B-Side
Kirby Workers Dream Fades – B-Side
Bouncing Babies – Zoo Single
All I Am Is Loving You – B-Side
Treason – Zoo Single
Read It in Books – B-Side
When I Dream – First Mercury Single

Side Two

Kilimanjaro – B-Side
Reward – Single
Strange House in the Snow – B-Side
Treason (It's Just a Story) (Remixed Version) – Single
Use Me – B-Side
Traison (C'est Juste Une Histoire) – B-Side

LP 2: CHRIST VERSUS WARHOL     

Side One

Ha Ha I'm Drowning – Single
Poppies In the Field – B-Side
Passionate Friend – Single
Christ Versus Warhol – B-Side
Colours Fly Away – Single
East of the Equator – B-Side

Side Two

Window Shopping for A New Crown of Thorns – B-Side
Tiny Children – Single
Rachel Built a Steamboat – B-Side
You Disappear from View – Single
Suffocate – No Strings  – from US LP version of Kilimanjaro
Ouch Monkeys – B-Side

LP 3: BAND ON THE WALL

Side One

Camera Camera – Live on What's On – Granada TV – Feb 1979
Instro – Band on The Wall – Live, Manchester 05 March 1979
Sleeping Gas – Band on The Wall – Manchester 05 March 1979
Seeing Through You – Band on The Wall – Manchester 05 March 1979
Straight Rain – Band on The Wall – Manchester 05 March 1979
All I Am is Loving You – Band on The Wall – Manchester 05 March 1979

Side Two

Read It in Books – Band on The Wall – Manchester 05 March 1979
Jury Service – Band on The Wall – Manchester 05 March 1979
Take A Chance – Band on The Wall – Manchester 05 March 1979
The Tunnel – Band on The Wall – Manchester 05 March 1979
Camera Camera – Band on The Wall – Manchester 05 March 1979
Outstro – Band on The Wall – Manchester 05 March 1979
Sleeping Gas – Band on The Wall – Manchester 05 March 1979 (Encore)

LP 4: FROM DRUG PURITAN TO ACID KING

Side One

Beauty Come Second – Live Trinity Centre – Bristol 06 October 1979 (Un-Recorded Song)
Take a Chance – Cargo Demos, November 1979 / To the Shores of Lake Placid Track
Poppies in the Field – Cargo Studios, Rochdale – November 1979
Brave Boys Keep Promises – Cargo Studios, Rochdale – November 1979
Bouncing Babies – Cargo Studios, Rochdale – November 1979
For Years aka Nobody Knows This Is Everywhere – Zoology Version – Alan Gill's Studio 1980

Side Two

Ha Ha I'm Drowning – Live at Studio Y (YMCA London) 30/05/1980
Second Head – Live at Studio Y (YMCA London) 30/05/1980
Went Crazy – Live at Studio Y (YMCA London) 30/05/1980
Thief Of Bagdad – Live at Studio Y (YMCA London) 30/05/1980
Save Me – Live at Studio Y (YMCA London) 30/05/1980
When I Dream – To the Shores of Lake Placid Version – Rockfield Studios March 1980

LP 5: OUT OF THE CULTURE BUNKER

Side One

Dialogue Between (Window Shopping for a New Crown of Thorns) – Rockfield, March 1980
Suffocate (With Strings) – Baroque Version – Hugh Jones 1982
Reward – US LP Version of Kilimanjaro

 

Bent Out of Shape – Skinner Session – 17 August 1981
Colours Fly Away – Club Zoo Liverpool – 25 November 1981
Falling Down Around Me – Bearshank Lodge April 1981

Side Two

Pure Joy – Club Zoo Liverpool – 25 November 1981
Passionate Friend – Bearshank Lodge April 1981
Tiny Children – Air Studios Rough Mixes, Summer 1981
…And The Fighting Takes Over – Warner Brothers Demo 1981 – Zoology Version
The Culture Bunker – Club Zoo Liverpool – 25 November 1981

LP 6: FALLING DOWN AROUND ME

Side One

The Great Dominions – Guildford Civic Hall, 18 June 1981
Butchers Tale – Air Studios Rough Mixes – Wilder Sessions, credited on the original Wilder inners but not included. Cover from the Zombies Odyssey and Oracale
Screaming Secrets – 1981, from The Teardrop Explodes Copes Notes

 

Not My Only Friend – Bearshank Lodge April 1981
I'm Not the Loving Kind – Producers Workshop – Zoology Version, 1981. John Cale cover from Slow Dazzle
World Shut Your Mouth – Instrumental Demo #1 – Liverpool Feb 1981 / Porta Studio

Side Two

Whopper Kwalo Koblinsky's Lullaby – from To the Shores of

 

Lake Placid Version – Jan 1981
You Disappear from View – From Zoology. Producers Workshop 1982 demo.
Log Cabin – Demo 1982 (Ft. Kate St John and Nicky Holland) – from Zoology

 

The In-Psychlopedia – B-Side of 'You Disappear From View', Spring 1982
Serious Danger – Julian Cope and Dave Balfe Demos May 1982 (Take 2 of 3)

LP 7: DEATH RATTLE

Side One

Count To Ten and Run for Cover – Julian Cope and Dave Balfe Demos May 1982
Ouch Monkeys – Julian Cope and Dave Balfe Demos May 1982
Icarus #1 – Julian Cope and Dave Balfe Demos May 1982
Terrorist – Julian Cope and Dave Balfe Demos May 1982
Soft Enough for You – B-Side of 'You Disappear from View'

Side Two

Pussyface – Instrumental backing track 1982, Spring 1982
Your Big Lies – Julian Cope home demo, Tamworth May 1982
Camera Camera – Recorded with World Shut Your Mouth producer Steve Lovell 1984