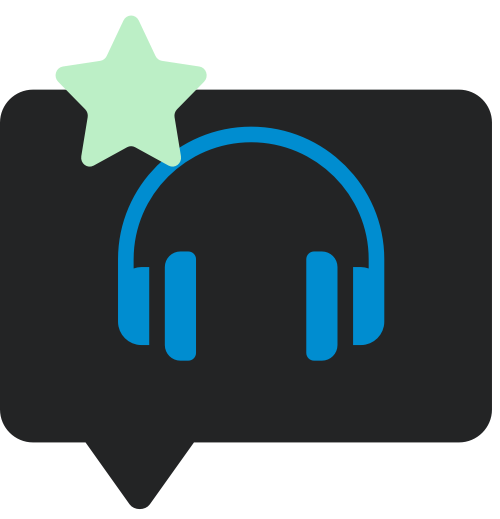 Reviews
The Teardrop Explodes / Culture Bunker 1978-82 – Reviewed
Alexis Petridis reviews the new box set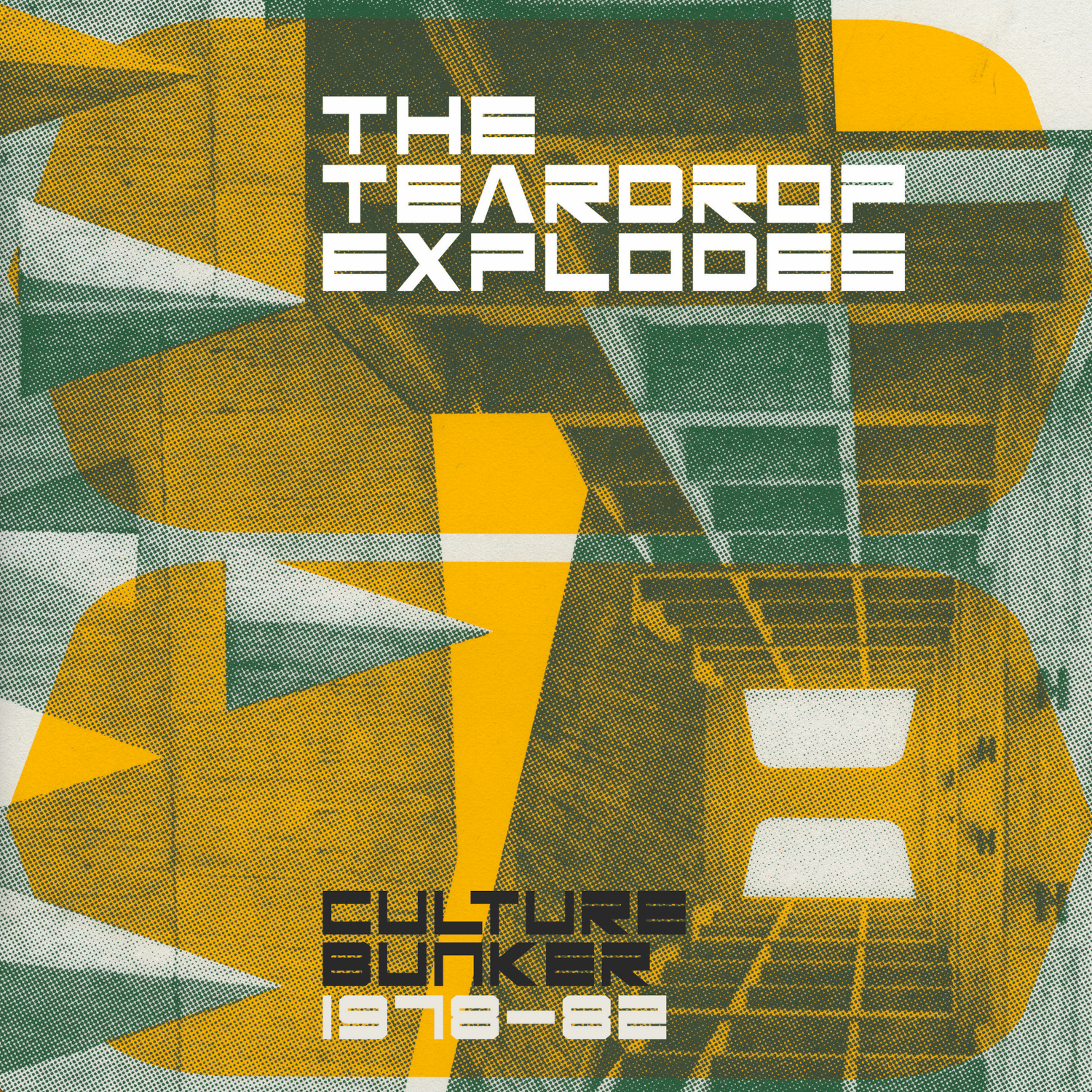 Alexis Petridis examines the new multi-disc box set
It is the summer of 1981 and the letters page in Smash Hits is preoccupied by a single topic. A correspondent from Kirkintilloch who signs herself Sexy Lexy wants "more colour pictures" of The Teardrop Explodes' frontman Julian Cope. Kathi Kelli of Blackley writes in to inform the world that she has kissed him, judging him "beautiful and macho-bodied", while Lorraine Dick of Lanarkshire reports that she has seen The Teardrop Explodes live and Julian Cope's voice was "really sexy, especially when he spoke to the audience". Gail from Birmingham is preoccupied by the thought that she might miss The Teardrop Explodes – and most importantly "the wonderful Mr Cope" – when they play her hometown: the gig is the night before her A-Levels. Simon Nash of Wimbledon believes they band have "kicked their fans in the teeth" by re-releasing their single 'Treason', but Claire McGann of Liverpool warns off "misguided trendies, rock critics and I Was An Original Punk types" from "knocking The Teardrop Explodes" for "entering the dreaded 'pop market'." Too late, Claire, here's one of them now: a correspondent from Manchester, dismayed to see "hoardes of screaming girls in frilly blouses at their concert, all having hysterics at Julian", a state of affairs they deem "naff". No such issues for our old friend Sexy Lexy who, presumably flushed with the success of getting her name in print, writes again, in more robust terms, detailing a fantasy in which she ties Julian Cope to her bed.
The overall message seems clear. There are new teen idols in town, pretenders to Adam and The Ants' throne: there are also rumblings on the Smash Hits letters page about Spandau Ballet and Duran Duran. But in the summer of 1981, if you had to take a punt on who would depose Adam in adolescent affections, the smart money would go on The Teardrop Explodes.
Of course, it didn't work out like that at all. As Head-On, Julian Cope's incredible 1994 autobiography, makes clear, The Teardrop Explodes spent their brief commercial zenith – which begins with the release of the Top 10 single 'Reward' in January 1981 and ends when the Top 30 hit 'Passionate Friend' starts descending the charts in October – behaving not like gimlet-eyed, ambition-fuelled pop stars, but as if they were engaged in an experiment to see whether it was possible to navigate Top Of The Pops-sized fame while subsisting on a diet largely comprised of LSD. No spoilers, but it wasn't.
One of the six CDs in this exhaustive box set is given over to a live recording from Liverpool's Club Zoo – a couple of highlights appear on the 7LP vinyl version – recorded a grand total of three months after Sexy Lexy et al were pledging their undying troth in print. The venue is tiny, and – by all accounts – far from sold out. Among the performances lurks an 11-minute version of 'Sleeping Gas', during which an audibly frazzled Julian Cope barks like a dog, threatens to attack the audience and offers musical recommendations ("Mercenaries by John Cale – have you heard it?") before lapsing into a lengthy silence during which, it becomes apparent, he has been gurning at the crowd: "the people at the front," he announces, "have been witnessing a face solo". You couldn't really blame the Smash Hits correspondents – who clearly hadn't signed up for this – for deserting them in droves.
It's meant as no slight on the pulchritude of Julian Cope – sexy voice, macho body and all – to say that, listening to the contents of Culture Bunker, you wonder how the world of Smash Hits ever became a consideration in the first place. As the first disc of early singles and b-sides underlines, The Teardrop Explodes started life purveying a spindly, trebly brand of post- punk. Their monochromatic sound feels very much a product of the late 70s – the lo-fi, cheap-studio quality of the original recordings amped up by the fact that the master tapes are clearly long-gone, and the tracks are dubbed from noticeably cracklier vinyl than that used for needle-drops on Piano, a 1990 compilation which highlights some of the same material – although something about it echoes the 60s as well: Cope's well-elocuted vocals have an air of Syd Barrett to them, the needling organ recalls The Seeds, the titles of 'Sleeping Gas' and 'Kirby Workers Dream Fades' evocative of the garage-punk found on the Nuggets compilation and the first stirrings of British psychedelia respectively. You could see why a major label might have signed them, but as an albums act, aimed more at NME readers than Smash Hits. But with Mercury Records' cash on the table, the organ was replaced with synthesizers and a brass section, and they dug into their skill for concise, bright pop songs – 'When I Dream', 'Reward' – consigning their weirder side to the b-sides: the cacophonous 'Strange House In
The Snow'; the fractured 'Christ Vs. Warhol'.
Cope's well-elocuted vocals have an air of Syd Barrett to them

Alexis Petridis
Cope's tousled good looks and aura of wide-eyed enthusiasm ("bless my cotton socks, I'm in the news!" opens 'Reward') did the rest. The problems with that situation were manifold. Cope had expected cult-dom, and the artistic freedom that entailed, and largely agreed with the Smash Hits correspondent who thought the screaming girls were "naff": he went along with it for a while – largely, one suspects, to annoy his fellow travellers from Liverpool's quite astonishingly bitchy and competitive music scene – but pop stardom, he waspishly opined in Head-On, was OK only "if you were into being adored by flat-chested premenstrual virgins". And then there were the drugs. It's not recorded whether Alan Gill, briefly The Teardrop Explodes guitarist, ever expressed regret for insisting the previously clean-living Cope smoke a joint during the recording of their debut album Kilimanjaro, an action that appeared to turn the frontman into a maniac overnight: From Drug Puritan To Acid King, as one CD in the box set is titled.

The ensuing madness Head-On details is stupidly, luridly entertaining: "every day, we would wake up, take acid, then ride to the studio on our imaginary horses," opens one typical anecdote. In fact, it's so stupidly, luridly entertaining, that it's hard not to feel the stories of drugged lunacy have overshadowed The Teardrop Explodes' actual music. It's a situation Culture Bunker clearly seeks to redress, although it's hard to imagine its six hours of singles, b-sides, demos, live performances, rough mixes and outtakes appealing to anyone who who isn't already a fan of 1980's Kilimanjaro or its more expansive flop follow-up Wilder (1981), which stirred into the mix angular avant-funk and two brilliant, epic ballads, 'Tiny Children' and 'The Great Dominions'. The live recordings in particular are frequently so rough as to repel all but the most committed, which is a shame, as they're both packed with otherwise-unheard songs – 'The Tunnel', 'Straight Rain', 'Beauty Comes Second', 'Vox Clamantis In Deserto' – and document a band who covered a lot of musical ground in a short space of time: from the frantic post-punk of two 1979 gigs to a more measured, pop-facing London performance in 1980, to the compelling madness of the Club Zoo shows a year later, where the songs from the Wilder era take on a far looser, noticeably stranger tone (there's a particularly great version of 'Colours Fly Away' that sounds a lot closer to the humid, agitated funk of Talking Heads than the one they released as a single).
The Teardrop Explodes throw away songs as good as 'Soft Enough For You' on B-sides. They come up with a glacially beautiful synth ballad, then call it 'Flipped Out On LSD'.

Alexis Petridis
But for those with the time and the inclination, the sound of The Teardrop Explodes' failed attempt to wrangle two opposing impulses, continued commercial success and drug-fuelled anything-goes experimentation, is endlessly intriguing, and a constant source of what-ifs? They throw away songs as good as 'Soft Enough For You' on B-sides. They come up with a glacially beautiful synth ballad, then call it 'Flipped Out On LSD'. A February 1981 demo reveals they had a perfect follow-up to 'Passionate Friend' lurking around, but they never finished it, for reasons unknown: Julian Cope eventually did, and had a solo hit with 'World Shut Your Mouth' in 1986. The aborted 1982 sessions for their third album, eventually released in 1990 as Everybody Wants To Shag The Teardrop Explodes, were so disastrous they ended with drummer Gary Dwyer chasing guitarist/keyboard player Dave Balfe across farmland near Rockfield Studios with a loaded shotgun – perhaps understandably, the band spilt up shortly afterwards – but the rough sketches of songs on the final disc are great: a wracked take on 'Serious Danger', a different version of which made it onto the 1990 release, 'Log Cabin' and 'Icarus 1', neither of which did.
In the years after their demise, Cope took to painting The Teardrop Explodes' swift decline from their brief moment of mainstream stardom as something inevitable and inbuilt: he was, he announced, on a "white male fuck-up" trip at the time. "I used to do outlandish, extreme things because that's what my heroes would have done – the idea was that the accumulation of all my heroes would be one hell of a god to be," he told one journalist. By 'heroes', he meant damaged psychedelic renegades like Syd Barrett, Jim Morrison and The Thirteenth Floor Elevators' Roky Erickson: figures that burned out quickly in the 60s. Perhaps he's right: the Smash Hits early 80s were probably not the most receptive climate for an acid-fuelled, wildly unpredictable pop star, no matter how sexily-spoken or macho-bodied.
If the contents of Culture Bunker sometimes belie the popular image of The Teardrop Explodes – barely three years separate its earliest tracks from its latest, the musical distance between them seems an impossibly large area to traverse by the kind of drugged-out disaster area Head-On suggests they were – its unaccountable dead ends and missed opportunities do suggest the kind of muddled thinking that a vast quantity of hallucinogens might induce.
Culture Bunker isn't the perfect introduction to the Teardrop Explodes – the uninitiated or curious would be better off buying Kilimanjaro and Wilder – nor the last word on them: it's clearly intended as a companion to those albums, and Everybody Wants To Shag…, aimed squarely at the devotees. But its lovely packaging (matching sleeves, authoritative notes by their former press officer Mick Houghton) conceals six hours of music that's variously chaotic, exploratory, commercial, wilfully alienating and a bit of a mess, but is liberally studded with incredible songs and fantastic ideas that don't always get off the ground. In that sense, it's The Teardrop Explodes all over.
Culture Bunker 1978-1982 was reviewed by Alexis Petridis for SDE and is released today, via Universal Music Recordings.
---
The box sets are not available via normal retail channels are can only be ordered via Universal direct-to-consumer (D2C) sites.
---
Tracklisting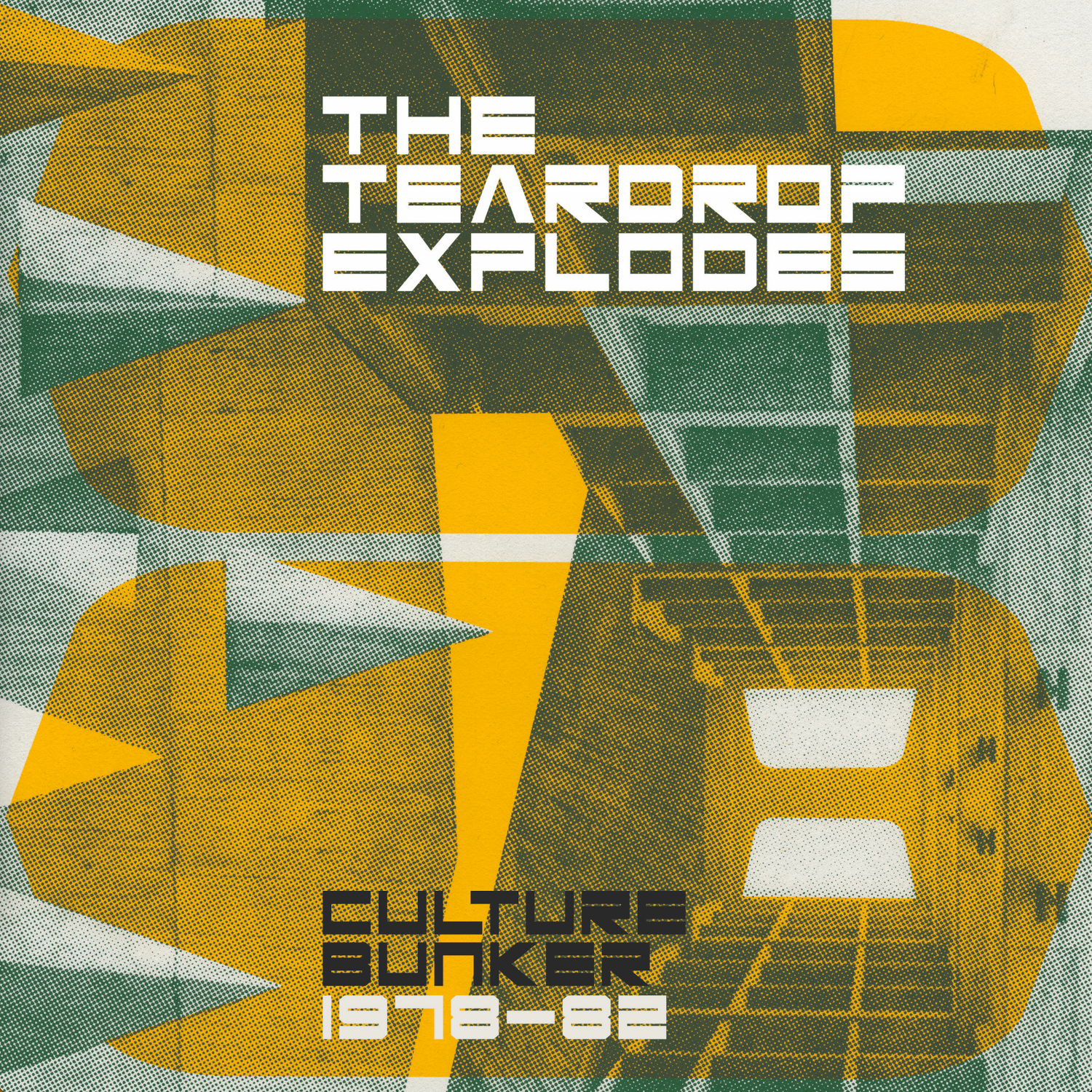 Culture Bunker 1978-1982 The Teardrop Explodes
/
CD 1: IT'S SO ETHEREAL – THE SINGLES

Sleeping Gas – Zoo Single
Camera Camera – Single B-Side
Kirby Workers Dream Fades – Single B-Side
Bouncing Babies – Zoo Single
All I Am Is Loving You – Single B-Side
Treason – Zoo Single
Read It in Books – Single B-Side
When I Dream – First Mercury Single
Kilimanjaro – B-Side
Reward – Single
Strange House in the Snow – B-Side
Treason (It's Just a Story) (Remixed Version) – Single
Use Me – B-Side
Traison (C'est Juste Une Histoire) – B-Side
Ha Ha I'm Drowning – Single
Poppies In the Field – B-Side

CD 2: CHRIST VERSUS WARHOL – THE SINGLES

Passionate Friend – Single
Christ Versus Warhol – B-Side
Colours Fly Away – Single
East of the Equator – B-Side
Window Shopping for a New Crown of Thorns – B-Side
Tiny Children – Single
Rachel Built a Steamboat – B-Side
You Disappear from View – Single
Suffocate – No Strings from US LP of version of Kilimanjaro
Ouch Monkeys – B-Side
Soft Enough for You – B-Side
The In-Psychlopedia – B-Side

CD 3: FROM DRUG PURITAN TO ACID KING

 Camera Camera – Granada TV, February 1979
Band on The Wall – Live, Manchester, 05 March 1979
Instro
Sleeping Gas
Seeing Through You
Straight Rain
All I Am is Loving You
Read It In Books
Jury Service
Take A Chance
The Tunnel
Camera Camera
Outstro
Sleeping Gas (Encore)
Beauty Come Second – Live Bristol 06 October 1979, unrecorded song
Take A Chance – Cargo Demos / To the Shores of Lake Placid Version
Poppies In the Field – Cargo Demos
Brave Boys Keep Promises – Cargo Demos
Bouncing Babies – Cargo Demos, all November 1979
Ha Ha I'm Drowning – Live at Studio Y 30/05/1980
Second Head – Live at Studio Y 30/05/1980
Went Crazy – Live at Studio Y 30/05/1980
Thief of Bagdad – Live at Studio Y 30/05/1980
Save Me – Live Y Club – London 30/05/1980
When I Dream – To the Shores of Lake Placid Version, Rockfield, 1980

CD 4: THE GREAT DOMINIONS

Dialogue Between (Window Shopping for a New Crown of Thorns) – Rockfield, 1980
For Years aka Nobody Knows This Is Everywhere – Zoology Version, 1980
Suffocate (With Strings) – Baroque Version, Rockfield, Spring 1982
Bent Out of Shape – Skinner Session – 17 August 1981
Colours Fly Away – Club Zoo – 25 November 1981
Pure Joy – Club Zoo – 25 November 1981
Falling Down Around Me – Bearshank Lodge, April 1981
Passionate Friend – also Bearshank Lodge
Tiny Children – Zoology / Air Rough Mixes, Summer 1981
…And The Fighting Takes Over – Zoology, 1981
The Culture Bunker – Club Zoo – 25 November 1981
The Great Dominions – Soundboard Tape Guildford June 1981
Butchers Tale – Air Studios Rough Mixes, summer 1981; credited on the original Wilder inners but not included on the LP. Cover from the Zombies Odyssey and Oracle
Screaming Secrets – from Copes Notes: TheTeardrtop Explodes , 1981
Not My Only Friend – also Bearshank Lodge
I'm Not the Loving Kind – Zoology Version, 1981, John Cale cover from Slow Dazzle
World Shut Your Mouth – Instrumental Demo #1 – Liverpool Feb 1981 / Portastudio

CD 5: CLUB ZOO

Club Zoo – December 22 1981

Log Cabin
Tiny Children
Passionate Friend
Bouncing Babies
You Disappear from View
Ha Ha I'm Drowning
Reward
Culture Bunker
Sleeping Gas  – also b-side Tiny Children

Bonus tracks from Club Zoo, 25 November 1981

 

Like Leila Khaled Said
Treason
Bouncing Babies
Vox Clemantis in Deserto
Sleeping Gas

CD 6: DEATH RATTLE

Whopper Kwalo Koblinsky's Lullaby – from To the Shores of Lake Placid, January 1981
You Disappear from View – from Zoology. Demo, Producers Workshop, 1982
Log Cabin – from Zoology, 1982
Serious Danger – Julian Cope And Dave Balfe Cassette – demos, May 1982

 

(Take 2 of 3)
Count To Ten and Run for Cover – JC And DB Cassette
Ouch Monkeys – JC And DB Cassette
Icarus #1 – JC And DB Cassette
Terrorist – JC And DB Cassette
Pussyface – Instrumental backing track, Spring 1982
Flipped Out on LSD – Excerpt, 1982, featuring rare Dave Balfe vocal
Your Big Lies – Julian Cope home demo, Tamworth May 1982
Camera Camera – With World Shut Your Mouth producer Steve Lovell, 1984

LP 1: IT'S SO ETHEREAL

Side One

Sleeping Gas – Zoo Single
Camera Camera – B-Side
Kirby Workers Dream Fades – B-Side
Bouncing Babies – Zoo Single
All I Am Is Loving You – B-Side
Treason – Zoo Single
Read It in Books – B-Side
When I Dream – First Mercury Single

Side Two

Kilimanjaro – B-Side
Reward – Single
Strange House in the Snow – B-Side
Treason (It's Just a Story) (Remixed Version) – Single
Use Me – B-Side
Traison (C'est Juste Une Histoire) – B-Side

LP 2: CHRIST VERSUS WARHOL     

Side One

Ha Ha I'm Drowning – Single
Poppies In the Field – B-Side
Passionate Friend – Single
Christ Versus Warhol – B-Side
Colours Fly Away – Single
East of the Equator – B-Side

Side Two

Window Shopping for A New Crown of Thorns – B-Side
Tiny Children – Single
Rachel Built a Steamboat – B-Side
You Disappear from View – Single
Suffocate – No Strings  – from US LP version of Kilimanjaro
Ouch Monkeys – B-Side

LP 3: BAND ON THE WALL

Side One

Camera Camera – Live on What's On – Granada TV – Feb 1979
Instro – Band on The Wall – Live, Manchester 05 March 1979
Sleeping Gas – Band on The Wall – Manchester 05 March 1979
Seeing Through You – Band on The Wall – Manchester 05 March 1979
Straight Rain – Band on The Wall – Manchester 05 March 1979
All I Am is Loving You – Band on The Wall – Manchester 05 March 1979

Side Two

Read It in Books – Band on The Wall – Manchester 05 March 1979
Jury Service – Band on The Wall – Manchester 05 March 1979
Take A Chance – Band on The Wall – Manchester 05 March 1979
The Tunnel – Band on The Wall – Manchester 05 March 1979
Camera Camera – Band on The Wall – Manchester 05 March 1979
Outstro – Band on The Wall – Manchester 05 March 1979
Sleeping Gas – Band on The Wall – Manchester 05 March 1979 (Encore)

LP 4: FROM DRUG PURITAN TO ACID KING

Side One

Beauty Come Second – Live Trinity Centre – Bristol 06 October 1979 (Un-Recorded Song)
Take a Chance – Cargo Demos, November 1979 / To the Shores of Lake Placid Track
Poppies in the Field – Cargo Studios, Rochdale – November 1979
Brave Boys Keep Promises – Cargo Studios, Rochdale – November 1979
Bouncing Babies – Cargo Studios, Rochdale – November 1979
For Years aka Nobody Knows This Is Everywhere – Zoology Version – Alan Gill's Studio 1980

Side Two

Ha Ha I'm Drowning – Live at Studio Y (YMCA London) 30/05/1980
Second Head – Live at Studio Y (YMCA London) 30/05/1980
Went Crazy – Live at Studio Y (YMCA London) 30/05/1980
Thief Of Bagdad – Live at Studio Y (YMCA London) 30/05/1980
Save Me – Live at Studio Y (YMCA London) 30/05/1980
When I Dream – To the Shores of Lake Placid Version – Rockfield Studios March 1980

LP 5: OUT OF THE CULTURE BUNKER

Side One

Dialogue Between (Window Shopping for a New Crown of Thorns) – Rockfield, March 1980
Suffocate (With Strings) – Baroque Version – Hugh Jones 1982
Reward – US LP Version of Kilimanjaro

 

Bent Out of Shape – Skinner Session – 17 August 1981
Colours Fly Away – Club Zoo Liverpool – 25 November 1981
Falling Down Around Me – Bearshank Lodge April 1981

Side Two

Pure Joy – Club Zoo Liverpool – 25 November 1981
Passionate Friend – Bearshank Lodge April 1981
Tiny Children – Air Studios Rough Mixes, Summer 1981
…And The Fighting Takes Over – Warner Brothers Demo 1981 – Zoology Version
The Culture Bunker – Club Zoo Liverpool – 25 November 1981

LP 6: FALLING DOWN AROUND ME

Side One

The Great Dominions – Guildford Civic Hall, 18 June 1981
Butchers Tale – Air Studios Rough Mixes – Wilder Sessions, credited on the original Wilder inners but not included. Cover from the Zombies Odyssey and Oracale
Screaming Secrets – 1981, from The Teardrop Explodes Copes Notes

 

Not My Only Friend – Bearshank Lodge April 1981
I'm Not the Loving Kind – Producers Workshop – Zoology Version, 1981. John Cale cover from Slow Dazzle
World Shut Your Mouth – Instrumental Demo #1 – Liverpool Feb 1981 / Porta Studio

Side Two

Whopper Kwalo Koblinsky's Lullaby – from To the Shores of

 

Lake Placid Version – Jan 1981
You Disappear from View – From Zoology. Producers Workshop 1982 demo.
Log Cabin – Demo 1982 (Ft. Kate St John and Nicky Holland) – from Zoology

 

The In-Psychlopedia – B-Side of 'You Disappear From View', Spring 1982
Serious Danger – Julian Cope and Dave Balfe Demos May 1982 (Take 2 of 3)

LP 7: DEATH RATTLE

Side One

Count To Ten and Run for Cover – Julian Cope and Dave Balfe Demos May 1982
Ouch Monkeys – Julian Cope and Dave Balfe Demos May 1982
Icarus #1 – Julian Cope and Dave Balfe Demos May 1982
Terrorist – Julian Cope and Dave Balfe Demos May 1982
Soft Enough for You – B-Side of 'You Disappear from View'

Side Two

Pussyface – Instrumental backing track 1982, Spring 1982
Your Big Lies – Julian Cope home demo, Tamworth May 1982
Camera Camera – Recorded with World Shut Your Mouth producer Steve Lovell 1984