 News
The Wedding Present / The Hit Parade 30th anniversary reissue
Newly artworked 2LP & 2CD sets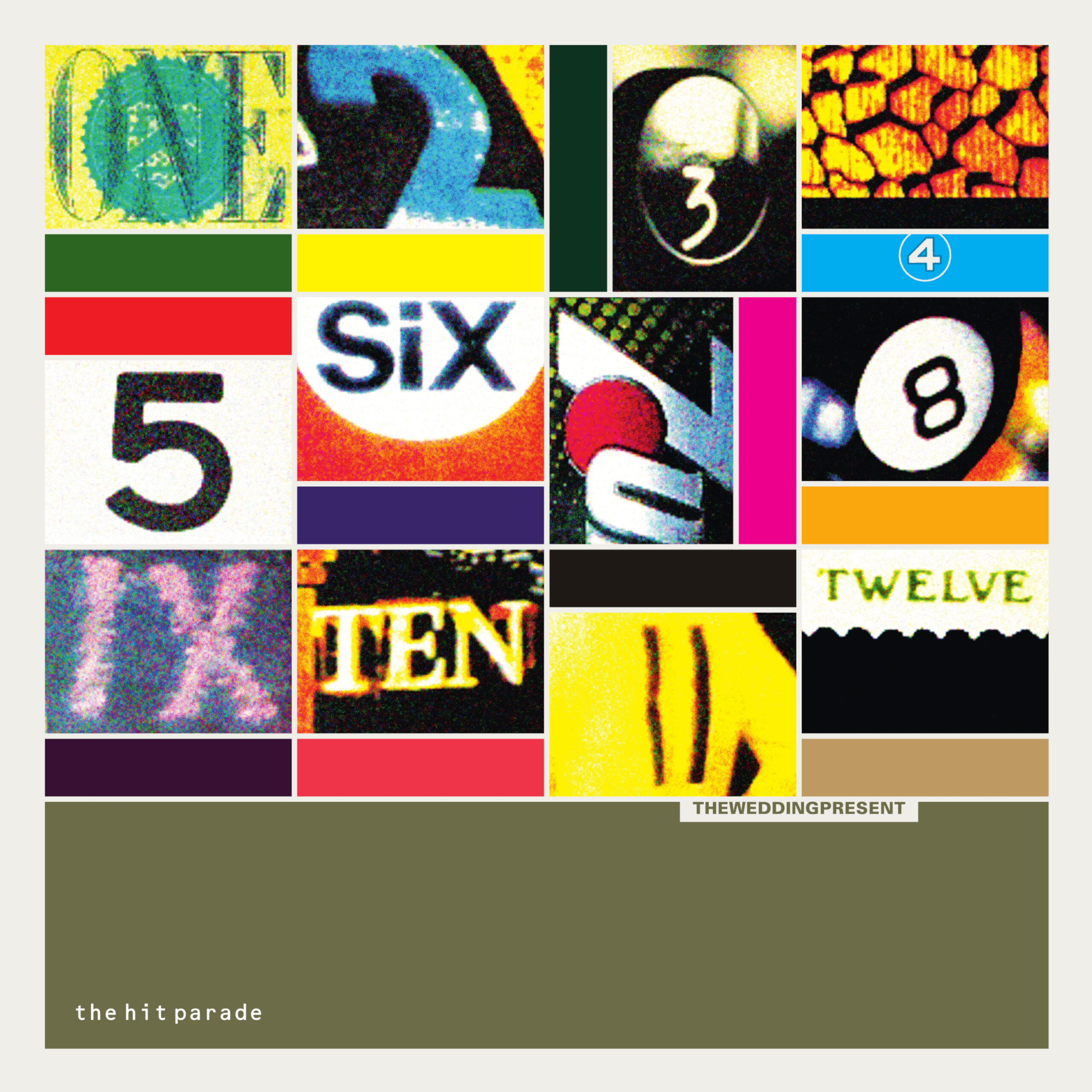 Sony are to reissue The Wedding Present's The Hit Parade album(s) on vinyl and CD in September.
During 1992, the band issued a limited edition single every month (something they have been doing this year as well). Each single featured an original track on the A-side and a cover on the B-side. At the time you could buy a limited box to keep all your singles in.
CD reissues followed around a decade later and there have been various vinyl iterations over the years (including an RSD quadruple 10″ vinyl set in 2016).
Now a newly artworked 2LP vinyl set and a 2CD editions will be issued, with both featuring all 24 songs. The vinyl package actually comes with the two CDs as a freebie bonus, which is probably better than a download code. Waiting for more 2CD pre-order links to come through, but you can pre-order at Rough Trade in the UK.
The Hit Parade will be released on 23 September 2022 (was 2 September), via Sony Music.
Compare prices and pre-order
Wedding Present, The
Hit Parade 2LP vinyl with 2CD
Tracklisting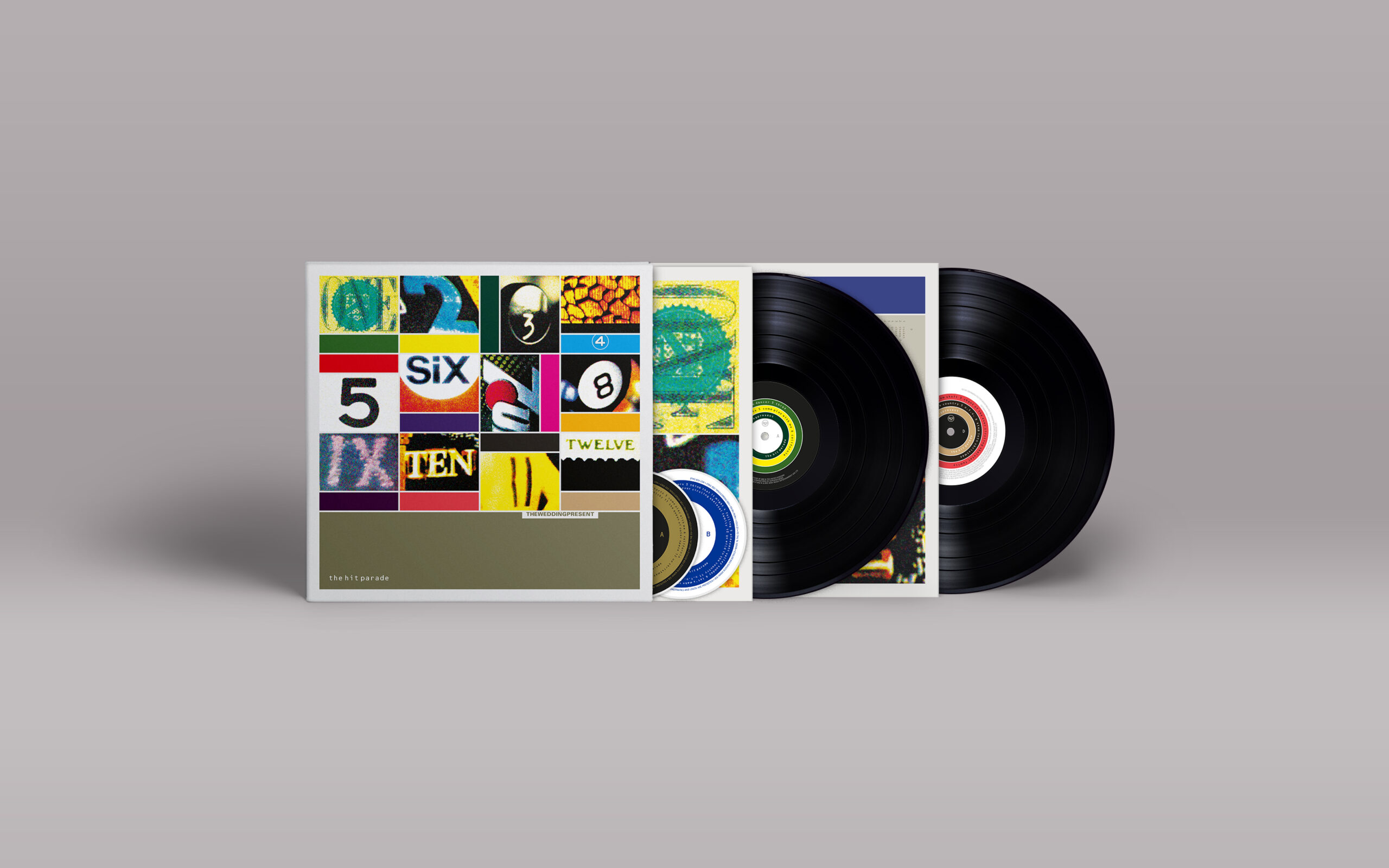 The Hit Parade The Wedding Present
/
30th anniversary reissue
Side A

Blue Eyes
Go-Go Dancer
Three
Silver Shorts
Come Play With Me
California

Side B

Cattle and Cane
Don't Cry No Tears
Think That It Might
Falling
Pleasant Valley Sunday
Let's Make Some Plans

Side C

Flying Saucer
Boing!
Love Slave
Sticky
The Queen of Outer Space
No Christmas

Side D

Rocket
Theme from Shaft
Chant of the Ever Circling Skeletal Family
Go Wild in the Country
U.F.O.
Step Into Christmas

CD 1

Blue Eyes
Go-Go Dancer
Three
Silver Shorts
Come Play With Me
California
Flying Saucer
Boing!
Love Slave
Sticky
The Queen of Outer Space
No Christmas

CD 2

Cattle and Cane
Don't Cry No Tears
Think That It Might
Falling
Pleasant Valley Sunday
Let's Make Some Plans
Rocket
Theme from Shaft
Chant of the Ever Circling Skeletal Family
Go Wild in the Country
U.F.O.
Step Into Christmas