 News
The Who / Live in Hyde Park 3LP vinyl
New coloured vinyl set of 2015 London concert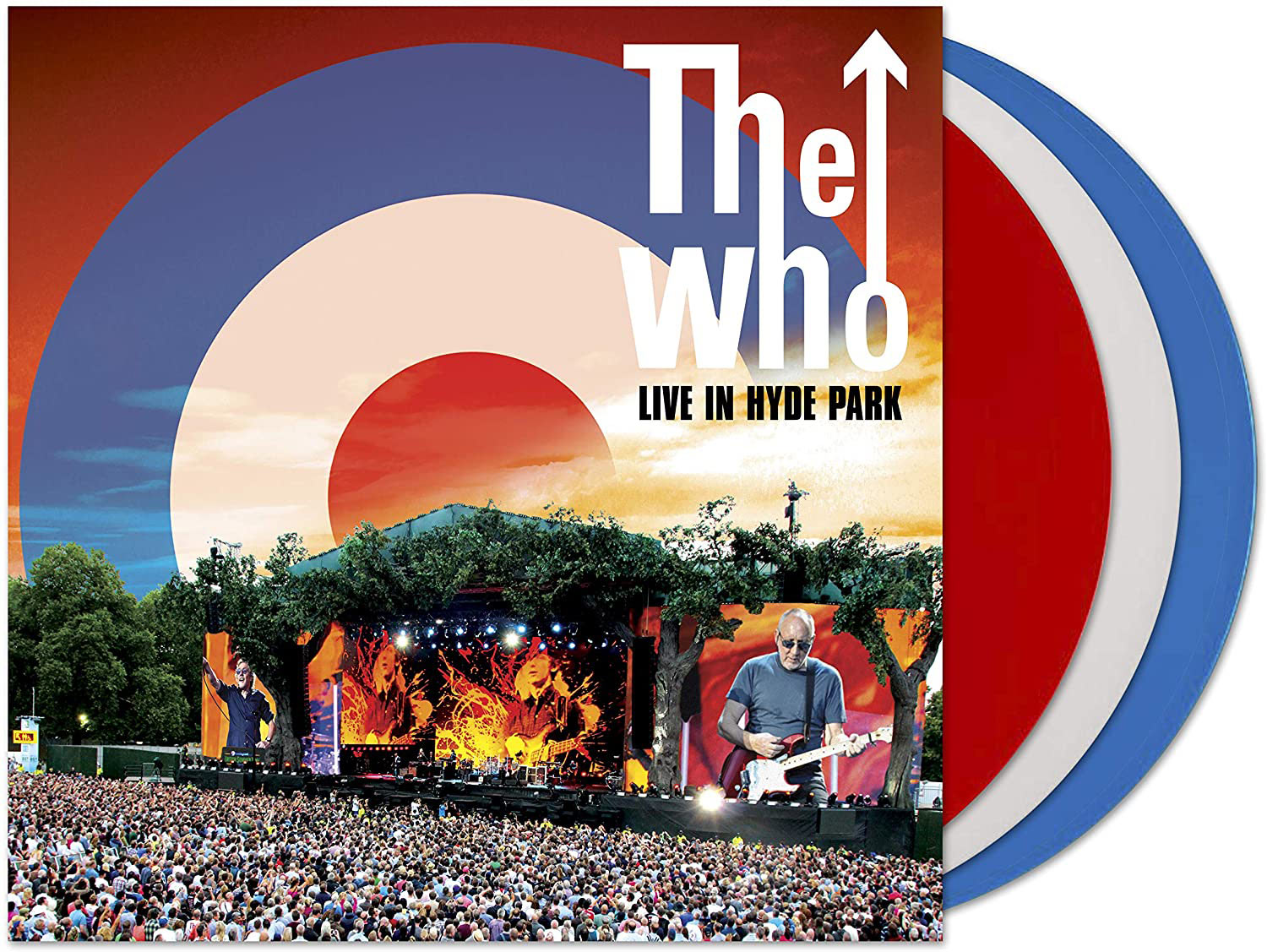 The Who Live in Hyde Park will be reissued as a coloured vinyl 3LP pressing, in June.

This is the band's June 2015 London concert which saw them play in front of a 50,000 strong crowd. It was originally issued across a number of formats in November of that same year.




These triple vinyl package is in Mod-like red, white and blue coloured vinyl, although it's worth noting that there is no DVD included with the vinyl this time around.

Nevertheless this is features a cracking, hit-packed setlist and is well-priced for a three-LP package.

The Who Live at Hyde Park will be released on coloured vinyl on 5 June 2020.


Compare prices and pre-order
The Who
Live in Hyde Park - 3LP coloured vinyl
You might also like…
Compare prices and pre-order
Who, the
Live in Hyde Park - 2015 3LP black vinyl release with DVD
Compare prices and pre-order
2015 2CD+bluray+DVD deluxe
LP 1
Side A
1) I Can't Explain
2) The Seeker
3) Who Are You
4) The Kids Are Alright
Side B
1) Pictures Of Lily
2) I Can See For Miles
3) My Generation
4) Behind Blue Eyes
LP 2
Side C
1) Bargain
2) Join Together
3) You Better You Bet
Side D
1) I'm One
2) Love Reign O'er Me
3) Eminence Front
LP 3
Side E
1) Amazing Journey / Sparks
2) Pinball Wizard
3) See Me, Feel Me / Listening To You
Side F
1) Baba O'Riley
2) Won't Get Fooled Again