 News
The Zombies / In The Beginning
5LP coloured vinyl box set coming early next year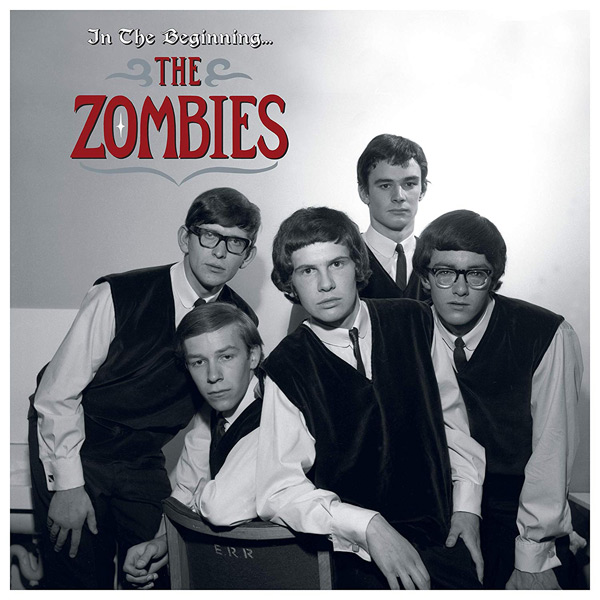 In The Beginning is a new Zombies 5LP vinyl box set that features both of the band's official studio albums along with compilations covering A-sides, B-sides and EP tracks and the 'RIP' album.

Best known for their 1964 hit 'She's Not There', the British rock band issued their debut album, Begin Here on Decca in 1965 and a belated follow-up Odessey And Oracle in 1968. By the time the latter came out, they'd split up, largely down to the frustration of not being able to repeat the chart success of 'She's Not There'.



Despite further hits eluding them, CBS did propose a second Zombies album and some new tracks were recorded and combined with old Decca out-takes and demos that were overdubbed and enhanced. Scheduled for release in 1969, what would have been a third studio album (albeit slightly cobbled together) was ultimately cancelled. Tracks from it emerged over the years on various compilations, but it was almost 40 years later that the whole thing was issued in Japan as R.I.P. That album and two compilations – Early Days and Continue Here – combine to form this new 5LP vinyl box.

The LPs are all pressed on different coloured vinyl and come housed in a rigid slipcase. Designer Phil Smee handles the presentation and indeed the inner sleeves include photos from his extensive collection.

In The Beginning will be released on 22 February 2019. In related news, The Zombies have recently been announced as 2019 inductees for the Rock & Roll Hall of Fame!


Compare prices and pre-order
The Zombies
In The Beginning
BEGIN HERE
Side One
1. Road Runner
2. Summertime
3. I Can't Make Up My Mind
4. The Way I Feel Inside
5. Work 'n' Play
6. You Really Got A Hold On Me/Bring It On Home To Me
7. She's Not There
Side Two
1. Sticks And Stones
2. Can't Nobody Love You
3. Woman
4. I Don't Want To Know
5. I Remember When I Loved Her
6. What More Can I Do
7. I Got My Mojo Working
EARLY DAYS
Side One
1. Whenever You're Ready
2. Don't Go Away
3. She's Not There [stereo version with studio chat]
4. I Love You
5. Leave Me Be
6. Indication
Side Two
1. She Does Everything For Me
2. You Make Me Feel Good
3. Tell Her No
4. I Want You Back Again [alternate version]
5. Kind Of Girl
6. I Must Move
CONTINUE HERE
Side One
1. Sometimes
2. It's Alright With Me
3. She's Coming Home
4. I Want You Back Again
5. Nothing's Changed
6. Is This The Dream?
7. Remember You
Side Two
1. Just Out Of Reach
2. Remember You [OST version]
3. How We Were Before
4. Gotta Get Hold Of Myself
5. Goin' Out Of My Head
6. I'll Call You Mine [single version]
R.I.P.
Side One
1. She Loves The Way They Love Her
2. Imagine The Swan
3. Smokey Day
4. Girl Help Me
5. I Could Spend The Day
6. Conversation Off Floral Street
Side Two
1. If It Don't Work Out
2. I'll Call You Mine [overdubbed version]
3. I'll Keep Trying
4. I Know She Will
5. Don't Cry For Me
6. Walking In The Sun
ODESSEY AND ORACLE
Side One
1. Care Of Cell 44
2. A Rose For Emily
3. Maybe After He's Gone
4. Beechwood Park
5. Brief Candles
6. Hung Up On A Dream
Side Two
1. Changes
2. I Want Her, She Wants Me
3. This Will Be Our Year [mono mix]
4. Butcher's Tale (Western Front 1914)
5. Friends Of Mine
6. Time Of The Season