 News
Thin Lizzy / Live and Dangerous super deluxe edition
8CD set with 63 unreleased tracks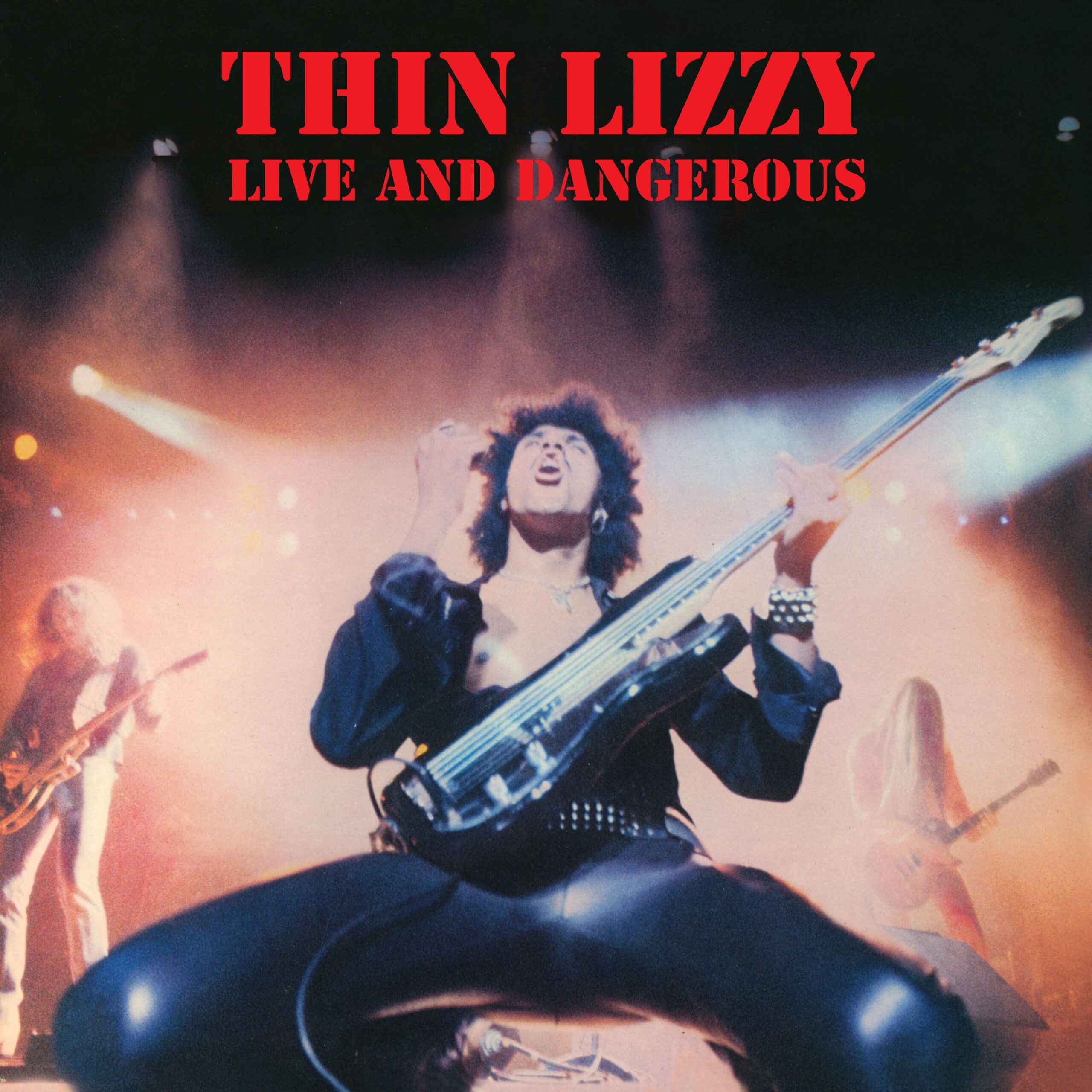 "The greatest live album of all time" expanded to 8CDs!
To celebrate the 45th anniversary of Thin Lizzy's 1978 live album Live And Dangerous, Universal Music Catalogue will release a definitive 8CD super deluxe edition featuring a newly remastered version of the album and alongside it all the gigs recorded for Live and Dangerous!
These seven shows from London, Toronto and Philadelphia have been newly mixed by Ben Findlay from the original multi-tracks and mastered by Andy Pearce, overseen by legendary Lizzy guitarist Scott Gorham.
Live And Dangerous was originally intended to be a studio album, working with producer Tony Visconti, however, Visconti had only had a small window in his schedule, so Lizzy's frontman Philip Lynott came up with the idea that they spend two weeks together compiling a live album instead. When Live and Dangerous was initially released in 1978, the album spent the best part of three months in the UK top ten and was only denied the top spot by one of the best-selling albums of all time, the soundtrack to Saturday Night Fever.
The super deluxe edition of Live And Dangerous finally puts to bed the myth that the album was extensively overdubbed in the studio, and demonstrates that Thin Lizzy was one of the best live bands of the 1970s.
The box set is a large format (12″ x 12″) package and includes sleeve notes with new interviews by Mark Blake and a booklet packed with rare photos and memorabilia.
Live and Dangerous super deluxe edition will be released on 20 January 2023, via UMC/Mercury.
Compare prices and pre-order
Thin Lizzy
8CD deluxe edition
Tracklisting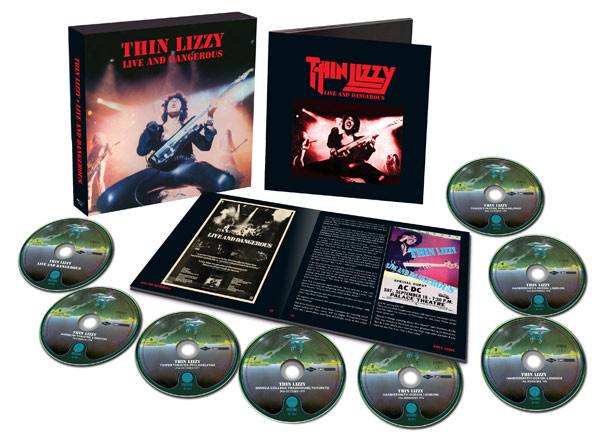 Live and Dangerous Thin Lizzy
/
CD 1: Live and Dangerous

Jailbreak
Emerald
Southbound
Rosalie
Dancing In the Moonlight
Massacre
Still In Love with You
Johnny The Fox Meets Jimmy the Weed
Cowboy Song
The Boys Are Back in Town
Don't Believe a Word
Warriors
Are You Ready?
Suicide
Sha La La
Baby Drives Me Crazy
The Rocker

CD 2: Hammersmith Odeon 14th November 1976

Jailbreak
Massacre
Emerald
Johnny
It's Only Money
Still In Love with You
Johnny The Fox Meets Jimmy The Weed
The Boys Are Back in Town
Rosalie / Cowgirl's Song
Suicide
Warriors
Sha La La
Baby Drives Me Crazy

CD 3: Hammersmith Odeon 15th November 1976

Jailbreak
Massacre
Emerald
Johnny The Fox Meets Jimmy The Weed
The Boys Are Back in Town
Rosalie / Cowgirl's Song
Suicide
Warriors
Sha La La
Baby Drives Me Crazy
Me And The Boys
The Rocker

CD 4: Hammersmith Odeon 16th November 1976

Jailbreak
Massacre
Emerald
Johnny
It's Only Money
Still In Love with You
Johnny The Fox Meets Jimmy The Weed
The Boys Are Back in Town
Rosalie / Cowgirl's Song
Suicide
Warriors
Sha La La
Baby Drives Me Crazy
Me And The Boys
The Rocker

CD 5: Philadelphia Tower 20th October 1977

Soldier Of Fortune
Jailbreak
Johnny
Warrior
Dancing In the Moonlight
Massacre
Still In Love with You
Cowboy Song
Boys Are Back in Town
Opium Trail
Don't Believe a Word
Emerald
Bad Reputation
Baby Drives Me Crazy
Me And The Boys

CD 6: Philadelphia Tower 21st October 1977

Soldier Of Fortune
Jailbreak
Johnny
Warriors
Dancing In the Moonlight
Massacre
Still In Love with You
Cowboy Song
The Boys Are Back in Town
Opium Trail
Don't Believe a Word
Emerald
Bad Reputation
Baby Drives Me Crazy
Me And The Boys
The Rocker

CD 7: Seneca College Fieldhouse, Toronto 28th October 1977

Soldier Of Fortune
Jailbreak
Emerald
Dancing In the Moonlight
Massacre
Still In Love with You
Johnny The Fox Meets Jimmy the Weed
Warriors
Opium Trail
Cowboy Song
The Boys Are Back in Town
Don't Believe a Word
Bad Reputation
Are You Ready?
Me And The Boys
Baby Drives Me Crazy

CD 8: Rainbow Theatre, London 29th March 1978

Jailbreak
Emerald
Southbound
Rosalie
Dancing In the Moonlight
Massacre
Still In Love with You
Johnny The Fox Meets Jimmy the Weed
Don't Believe a Word
Warriors
Cowboy Song
The Boys Are Back in Town
Suicide
Are You Ready?
Sha La La
Baby Drives Me Crazy
Me and The Boys
The Rocker