 News
Travis / The Invisible Band 20th anniversary reissue
Limited quantity of signed boxes available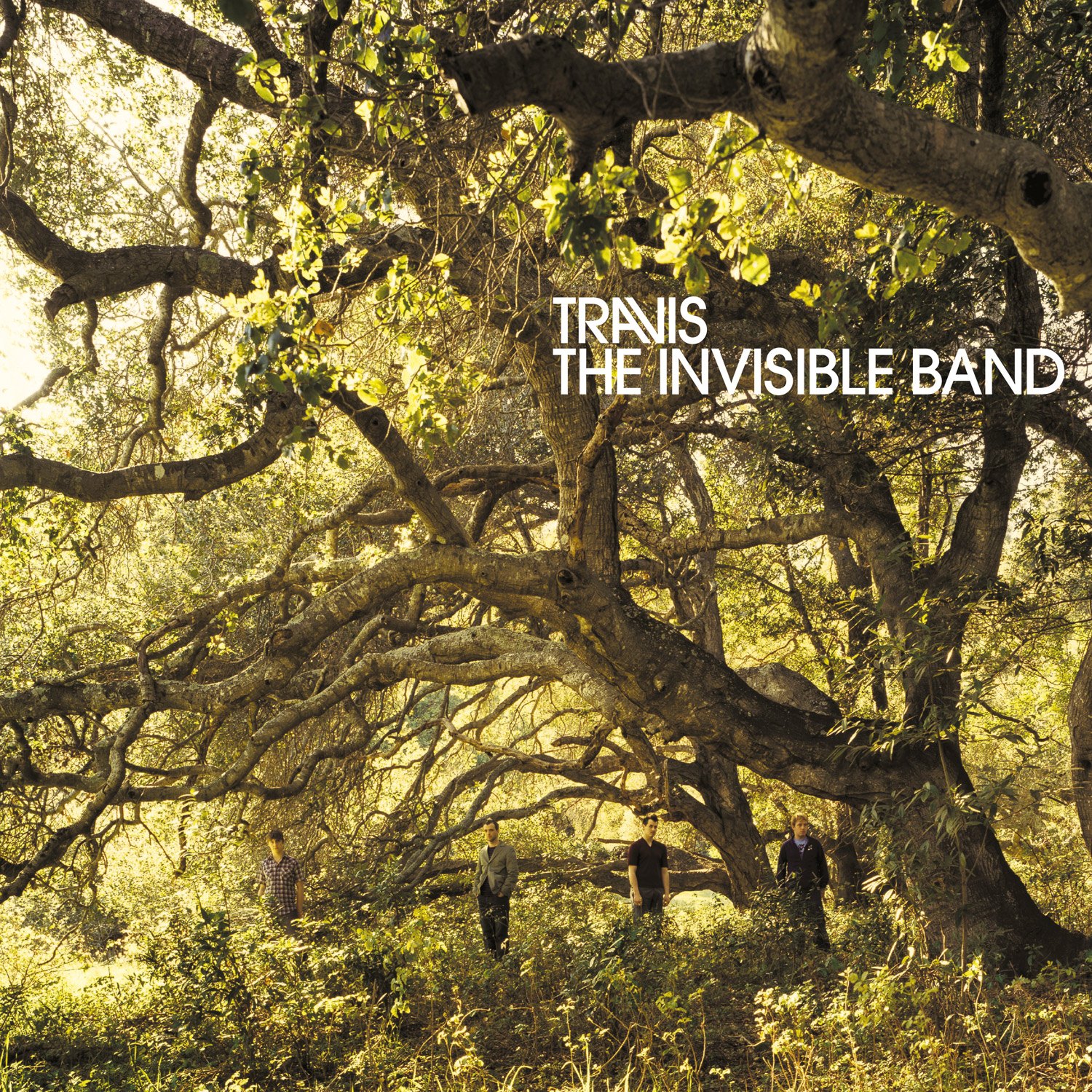 Four-disc box set • Indie green vinyl
This December, Travis will reissue their third album, The Invisible Band, to mark the 20th anniversary of the original release.
Produced by Nigel Godrich, the 2001 chart-topping long-player was an enormous success and features the singles 'Sing' (which reached number three in the UK singles charts), 'Side' and 'Flowers in the Window'.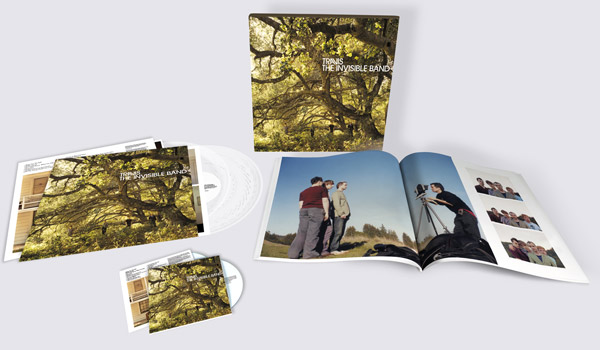 The reissue features the album newly remastered by Emily Lazar and is available as a 2LP+2CD deluxe box set (signed boxes via the band's store now sold out), a 2CD edition and on vinyl, notably a 'forest green' coloured vinyl which is available via indie shops and the band's store.
The box set includes two clear vinyl LPs, the remastered studio album and a second LP containing B-sides. Also in the box are two CDs, one being the remastered album and the other featuring B-sides and six previously unreleased demos (including 'Swing', an early version of 'Sing') and live versions. A photo-book including unseen session photos, notes from the band and producer Nigel Godrich is also included in the lift-off lid box set.
The two-CD edition contains the same 18-track bonus disc as in the box set and the individual vinyl (black, forest green) are remastered album only.
The Invisible Band will be reissued on 3 December 2021, via Craft Recordings.
Compare prices and pre-order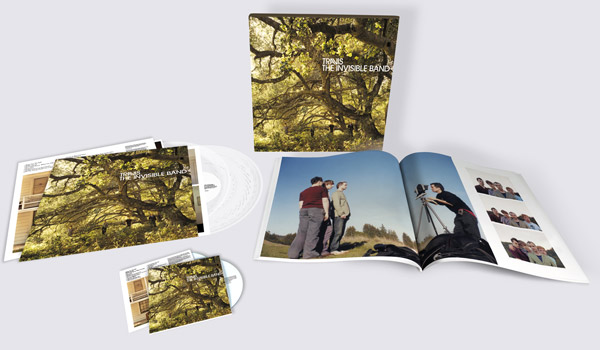 Travis
The Invisible Band - 2LP+2CD box set
Compare prices and pre-order
Travis
The Invisible Band - vinyl LP
Compare prices and pre-order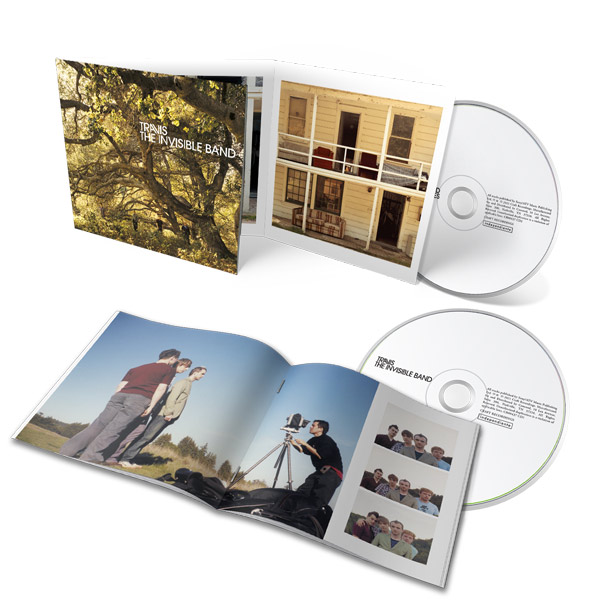 Travis
The Invisible Band - 2CD edition
Tracklisting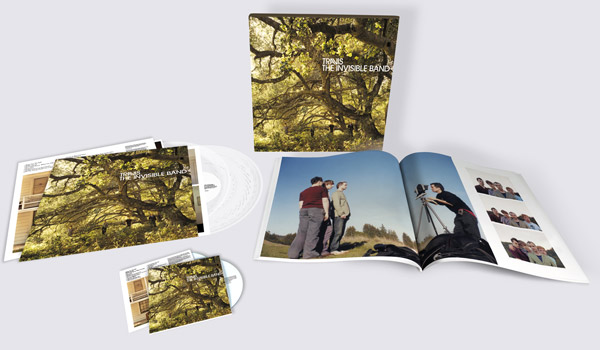 The Invisible Band Travis
/
2LP+2CD box set
LP 1: Original Album (2021 remaster)

Side A

Sing
Dear Diary
Side
Pipe Dreams
Flowers In the Window
The Cage

Side B

Safe
Follow The Light
Last Train
Afterglow
Indefinitely
The Humpty Dumpty Love Song

LP 2: B-sides

Side A

Ring Out The Bell
Killer Queen
You Don't Know What I'm Like
Beautiful
Driftwood (Live at Barrowlands)
All The Young Dudes (Live at Barrowlands)

Side B

You're A Big Girl Now
Ancient Train
Here Comes The Sun (Live @ Top of the Pops Awards)
A Little Bit Of Soul
Central Station
No Cigar

CD 1: Original Album (2021 remaster)

Sing
Dear Diary
Side
Pipe Dreams
Flowers In the Window
The Cage
Safe
Follow The Light
Last Train
Afterglow
Indefinitely
The Humpty Dumpty Love Song

CD2: B-Sides & Bonus Tracks

Ring Out The Bell
Killer Queen
You Don't Know What I'm Like
Beautiful
Driftwood (Live at Barrowlands)
All The Young Dudes (Live at Barrowlands)
You're A Big Girl Now
Ancient Train
Here Comes The Sun (Live)
A Little Bit Of Soul
Central Station
No Cigar
Swing *
Flowers In The Window (Acoustic) *
Dear Diary (Demo) *
Last Train (Demo) *
Sing (Live on BBC) *
Flowers In The Window (Live on BBC) *

*previously unreleased
Tracklisting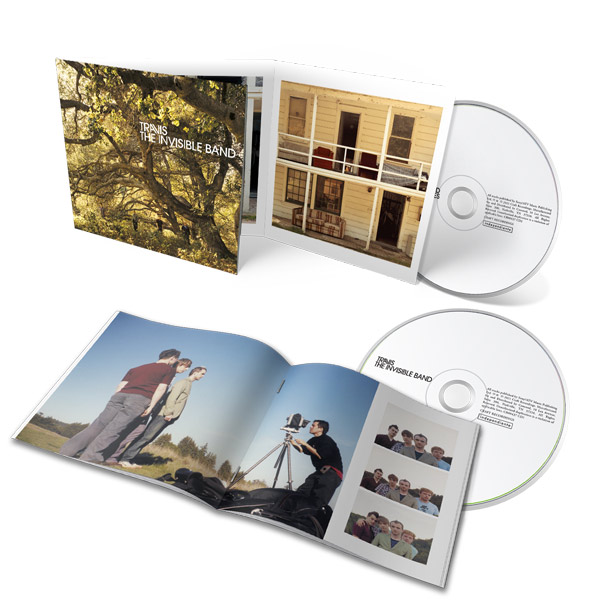 The Invisible Band Travis
/
2CD edition
CD 1: Original Album (2021 remaster)

Sing
Dear Diary
Side
Pipe Dreams
Flowers In the Window
The Cage
Safe
Follow The Light
Last Train
Afterglow
Indefinitely
The Humpty Dumpty Love Song

CD 2:

Ring Out The Bell
Killer Queen
You Don't Know What I'm Like
Beautiful
Driftwood (Live at Barrowlands)
All The Young Dudes (Live at Barrowlands)
You're A Big Girl Now
Ancient Train
Here Comes The Sun (Live)
A Little Bit Of Soul
Central Station
No Cigar
Swing *
Flowers In The Window (Acoustic) *
Dear Diary (Demo) *
Last Train (Demo) *
Sing (Live on BBC) *
Flowers In The Window (Live on BBC) *

*previously unreleased
Tracklisting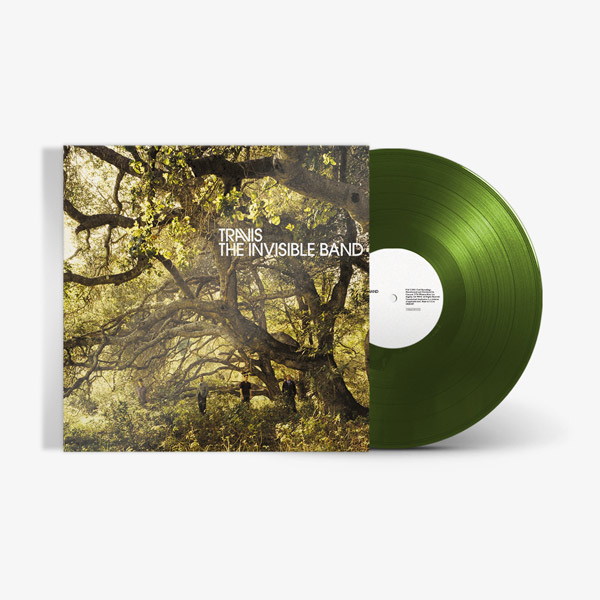 The Invisible Band Travis
/
Vinyl remaster
LP

Side A

Sing
Dear Diary
Side
Pipe Dreams
Flowers In the Window
The Cage

Side B

Safe
Follow The Light
Last Train
Afterglow
Indefinitely
The Humpty Dumpty Love Song