 News
Trevor Horn Japanese edition offers bonus CD of instrumentals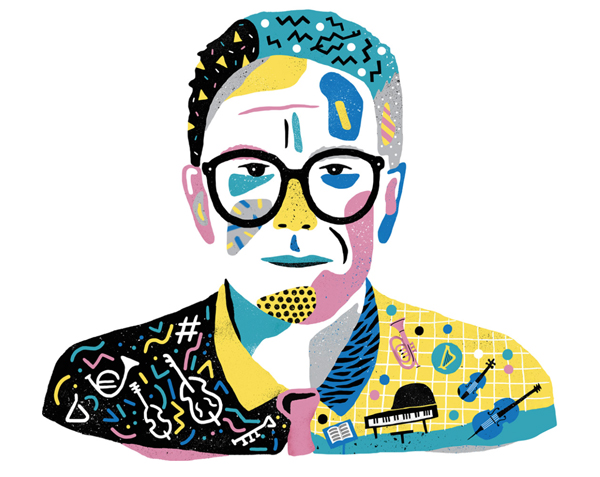 Trevor Horn's forthcoming Reimagines The Eighties album is being issued as a special 2CD set in Japan, which includes instrumental versions of the songs on the album.

The record is not out until February next year, but if you aren't keen on Robbie Williams, All Saints, Matt Cardle et al, then this Japanese edition at least gives you the opportunity to hear the Trevor's production skills and 'The Sarm Orchestra' without the vocals! It's also packaged in 'paper sleeve' stylee ('vinyl replica' seems inappropriate terminology, since no vinyl edition of this album has been announced).
If you're not bothered, then you can still pre-order a SIGNED standard CD from Trevor's official store.
Trevor Horn Reimagines The Eighties is released on 1 February 2019.
Compare prices and pre-order
Trevor Horn
Trevor Horn Reimagines The Eighties (feat. The Sarm Orchestra)
CD 1
1. Everybody Wants To Rule The World – Trevor Horn Featuring The Sarm Orchestra and Robbie Williams
2. Dancing In The Dark – Trevor Horn Featuring The Sarm Orchestra and Gabrielle Aplin
3. Ashes To Ashes – Trevor Horn Featuring The Sarm Orchestra and Seal
4. The Power Of Love – Trevor Horn Featuring The Sarm Orchestra and Matt Cardle
5. It's Different For Girls – Trevor Horn Featuring The Sarm Orchestra and Steve Hogarth
6. Slave To The Rhythm – Trevor Horn Featuring The Sarm Orchestra and Rumer
7. Brothers In Arms – Trevor Horn Featuring The Sarm Orchestra and Simple Minds
8. Girls On Film – Trevor Horn Featuring The Sarm Orchestra and All Saints
9. What's Love Got To Do With It? – Trevor Horn Featuring The Sarm Orchestra and Tony Hadley
10. Owner Of A Lonely Heart – Trevor Horn Featuring The Sarm Orchestra
11. Take On Me – Trevor Horn Featuring The Sarm Orchestra
12. Blue Monday – Trevor Horn Featuring The Sarm Orchestra and Rev Jimmy Wood
CD 2 
Instrumentals