 News
Trevor Horn / Reimagines: The Eighties
New album • SIGNED copies available • Guest vocalists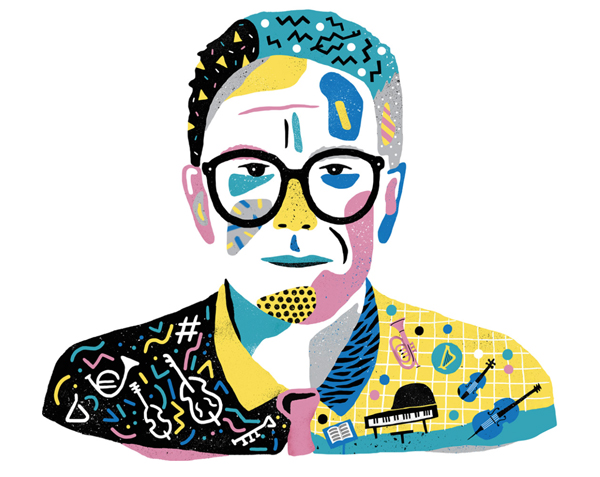 Legendary producer Trevor Horn, often credited with 'inventing the 80s', now 'reimagines' the decade with a newly announced album of eighties classics recorded with 'the Sarm Orchestra' and a string of guest vocalists including Robbie Williams, Seal and Tony Hadley.

Reimagines: The Eighties (feat. The Sarm Orchestra) has some similarities with the recently announced 80s Symphonic album in that it contains big hits rearranged with an orchestral element, but on Trevor's album these are new recordings from the ground up and nothing from the original track is in the mix. Also, Horn has the pedigree to make this a more interesting exercise.



Tracks include Tears For Fears' classic 'Everybody Wants To Rule The World' (sung by Robbie Williams), 'Ashes to Ashes' (featuring Seal), 'Slave To The Rhythm' (with Rumer), and 'What's Love Got To Do With It' (Tony Hadley). Some have no guest vocalist which means either Trevor takes over vocal duties (he's a good singer, of course) or they are instrumentals.

The album will be released (on CD only, for now) on 1 February next year and fans can pre-order a SIGNED copy from Trevor's online store. There is also a 2CD edition in Japan that adds a disc of instrumental versions.

---
---
Compare prices and pre-order
Trevor Horn
Trevor Horn Reimagines The Eighties standard CD
1. Everybody Wants To Rule The World – Trevor Horn Featuring The Sarm Orchestra and Robbie Williams
2. Dancing In The Dark – Trevor Horn Featuring The Sarm Orchestra and Gabrielle Aplin
3. Ashes To Ashes – Trevor Horn Featuring The Sarm Orchestra and Seal
4. The Power Of Love – Trevor Horn Featuring The Sarm Orchestra and Matt Cardle
5. It's Different For Girls – Trevor Horn Featuring The Sarm Orchestra and Steve Hogarth
6. Slave To The Rhythm – Trevor Horn Featuring The Sarm Orchestra and Rumer
7. Brothers In Arms – Trevor Horn Featuring The Sarm Orchestra and Simple Minds
8. Girls On Film – Trevor Horn Featuring The Sarm Orchestra and All Saints
9. What's Love Got To Do With It? – Trevor Horn Featuring The Sarm Orchestra and Tony Hadley
10. Owner Of A Lonely Heart – Trevor Horn Featuring The Sarm Orchestra
11. Take On Me – Trevor Horn Featuring The Sarm Orchestra
12. Blue Monday – Trevor Horn Featuring The Sarm Orchestra and Rev Jimmy Wood