 News
U2 / Zooropa 30th anniversary vinyl reissue
Pricey coloured vinyl reissue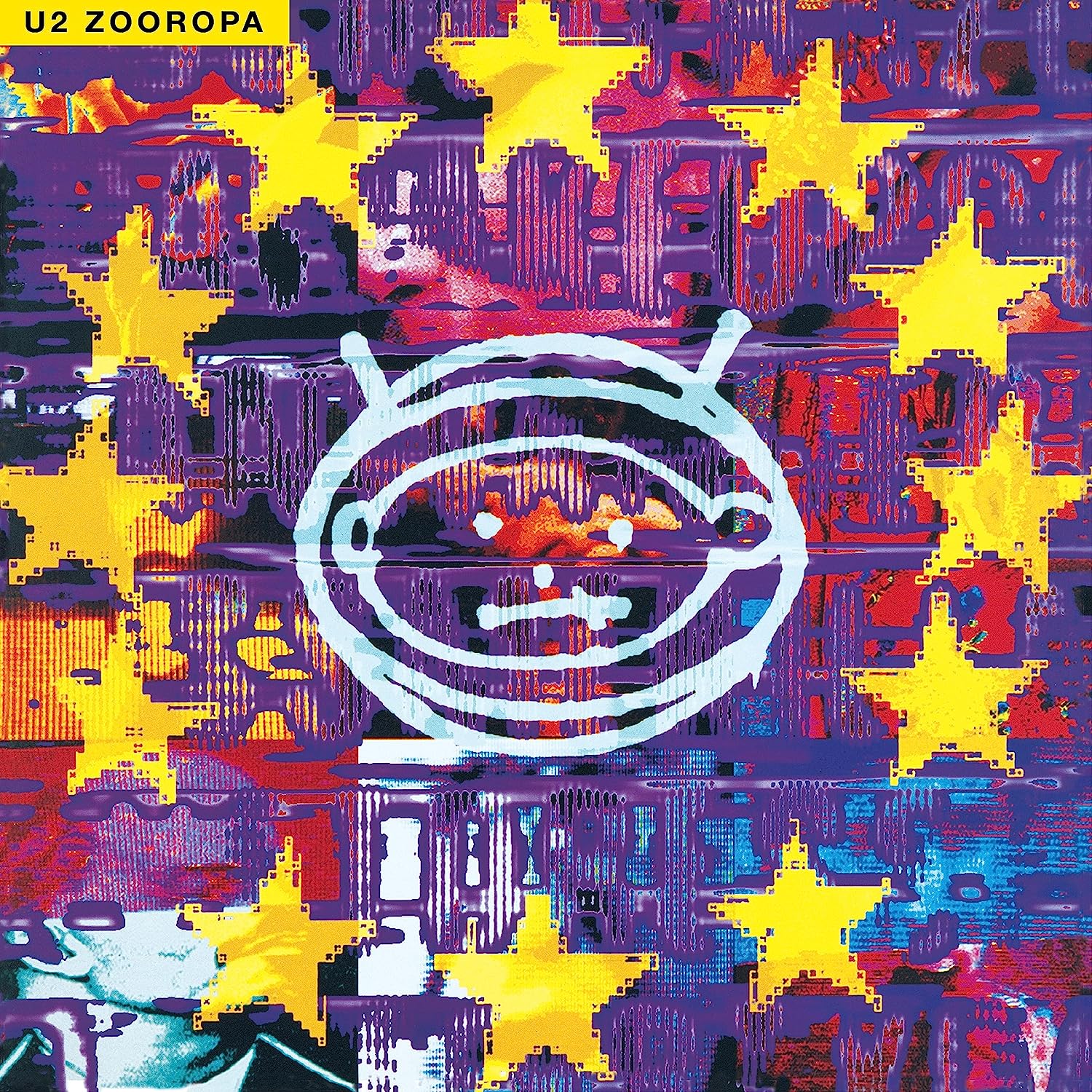 The 30th anniversary of U2's 1993 album Zooropa is 'celebrated' with a new coloured vinyl reissue.
What was, in 1993, a surprisingly prompt follow-up to Achtung Baby, the 10-track album features the singles 'Numb', 'Lemon' and 'Stay (Faraway, So Close!). It was produced by Flood, Brian Eno and The Edge.
This new 2LP uses the 2018 remastering and offers a couple of bonus remixes on side four and the records are pressed on transparent yellow vinyl. That's all well and good, but what marks out this reissue is the retail price – it's a tad under £60 in the UK! Quite why it is so expensive remains to be seen, although the artwork for the "deluxe gatefold package" is printed on foil board.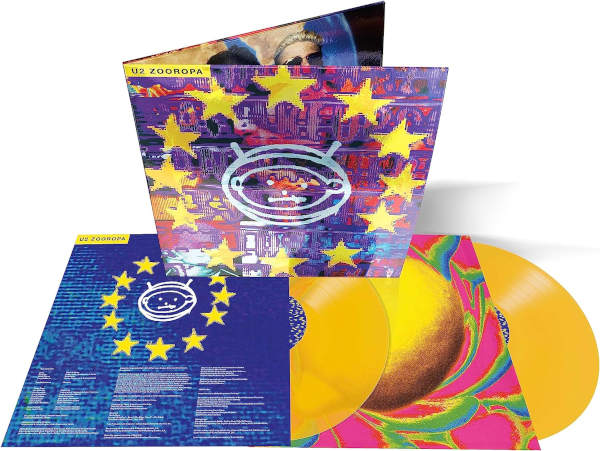 By way of comparison, the 2LP coloured vinyl edition of Songs of Surrender retails for between £35 and £40. Same band, same product, same record company, same year of release. Go figure.
Zooropa is also not out for ages. It is being released on 27 October 2023 via UMR/Island.
Compare prices and pre-order
U2
zooropa - 2LP coloured vinyl
Tracklisting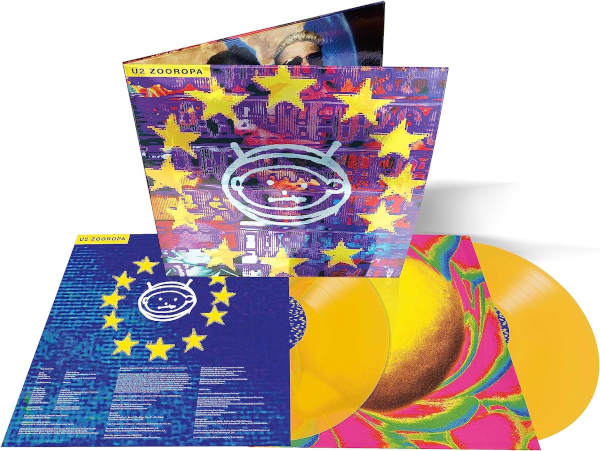 Zooropa U2
/
2LP coloured vinyl
LP 1

Side 1 

Zooropa
Baby Face
Numb

Side 2

Lemon
Stay (Faraway, So Close!)
Daddy's Gonna Pay For Your Crashed Car

LP 2

Side 3

Some Days Are Better Than Others
The First Time
Dirty Day
The Wanderer

Side 4

Lemon (The Perfecto Mix)
Numb (Gimme Some More Dignity Mix)