 News
Woman to Woman: The Live Concert
Beverly Craven, Judie Tzuke & Julia Fordham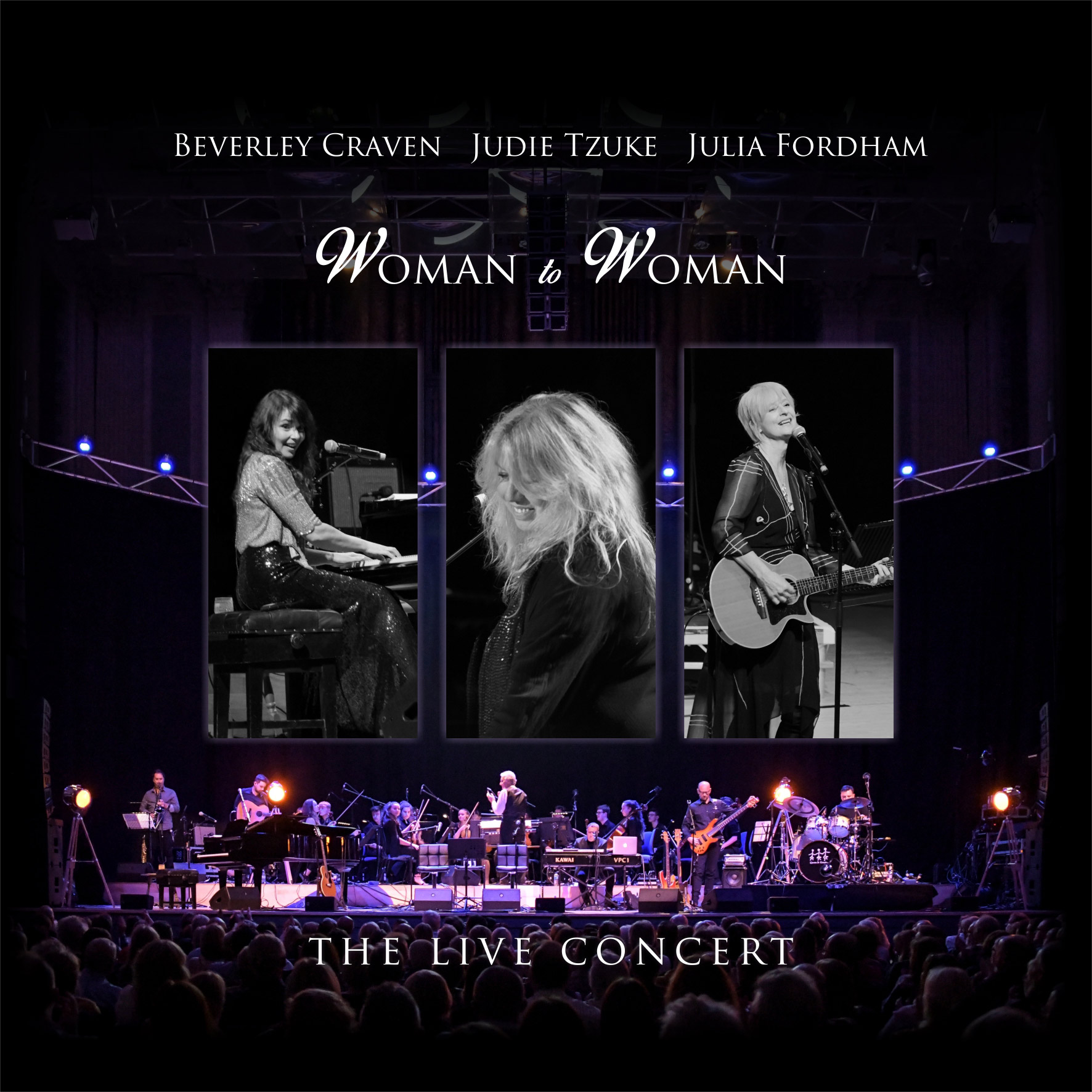 Singer-songwriters Beverley Craven, Judie Tzuke and Julia Fordham's Woman to Woman tour of 2018/19 is to be released early next year as a two-CD set or 3LP vinyl box set, with both formats available with signed prints.
Woman to Woman: The Live Concert saw the trio performing renditions of their hits and classics (with a full band) including 'Happy Ever After', 'Promise Me' and 'Stay with Me Till Dawn'. There's 23 live tracks in total on the forthcoming release.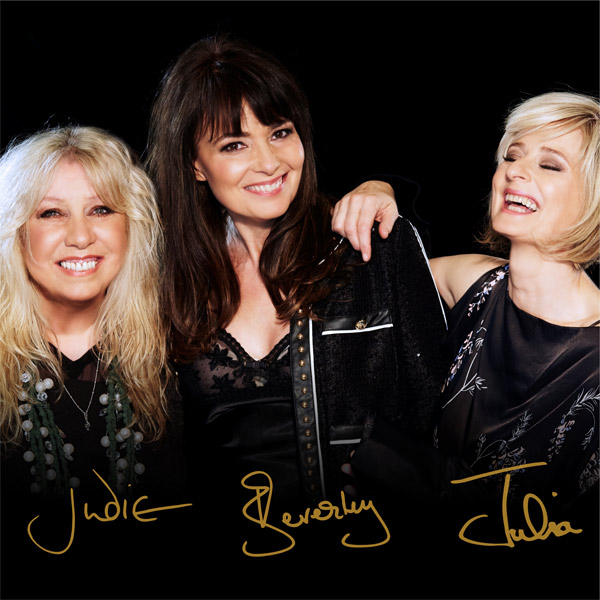 The 3LP vinyl box set comes with a 12-inch art card signed by Beverley, Judie and Julia, while the two-CD set (in casebound book packaging) comes with a five-inch art card also signed by the three singer-songwriters.
The Woman to Woman tour played to sold-out rooms across the UK and struck an emotional note with everyone who was lucky enough to attend.
Woman to Woman: The Live Concert is being produced in limited quantities with only 750 vinyl boxes available. This will be released on 28 January 2022. You can pre-order the album on your format of choice via the official shop.

Official shop pre-order options:
Tracklisting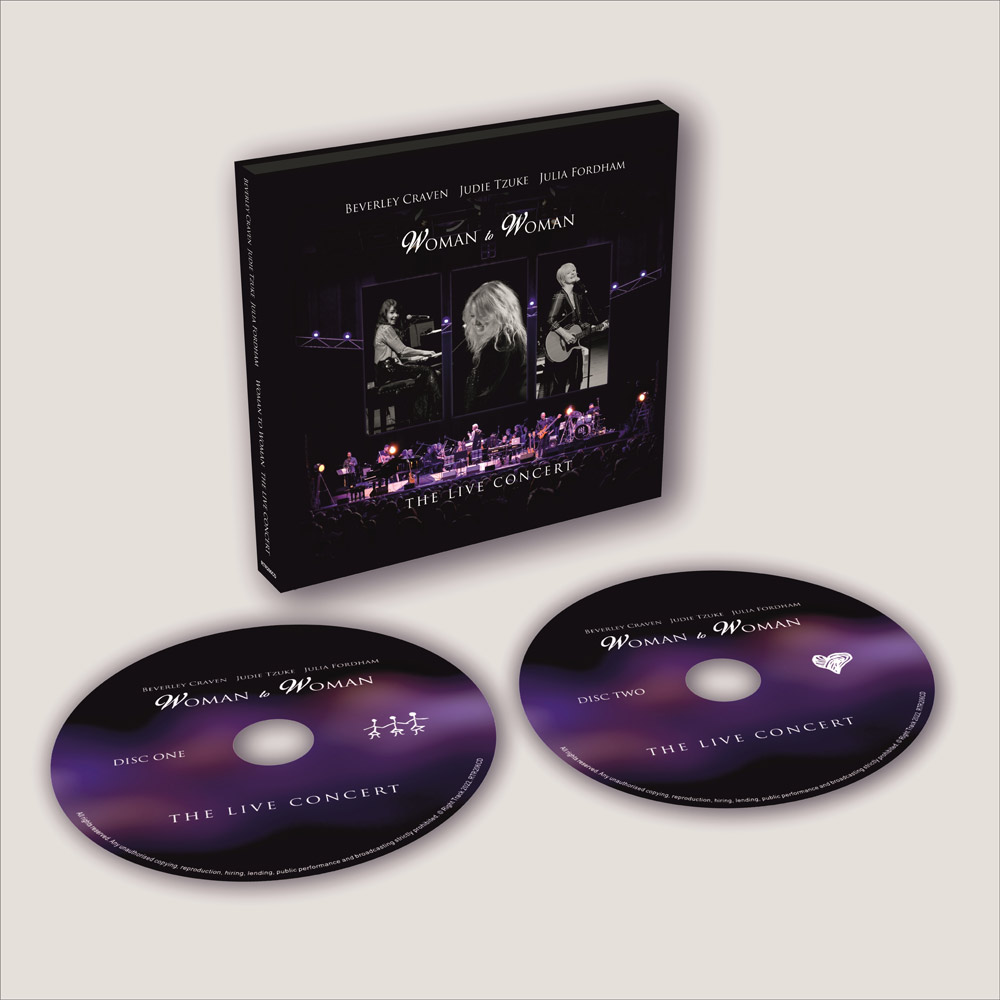 Woman to Woman: The Live Concert Beverley Craven, Judie Tzuke & Julia Fordham
/
2CD edition
CD 1

1. Woman to Woman
Love Scenes
Mollie's Song
Happy Ever After
Girlfriend
Porcelain
Welcome To The Cruise
Bring The Rain
Lifeline
If (When You Go)

CD 2

Rainbows
Let It Be Me
Holding On
Living On The Coast
Ladies Night
For You
Impossible Dreamer
Where Does The Time Go?
Stay
Stay With Me Till Dawn
Promise Me
(Love Moves In) Mysterious Ways
Safe
Tracklisting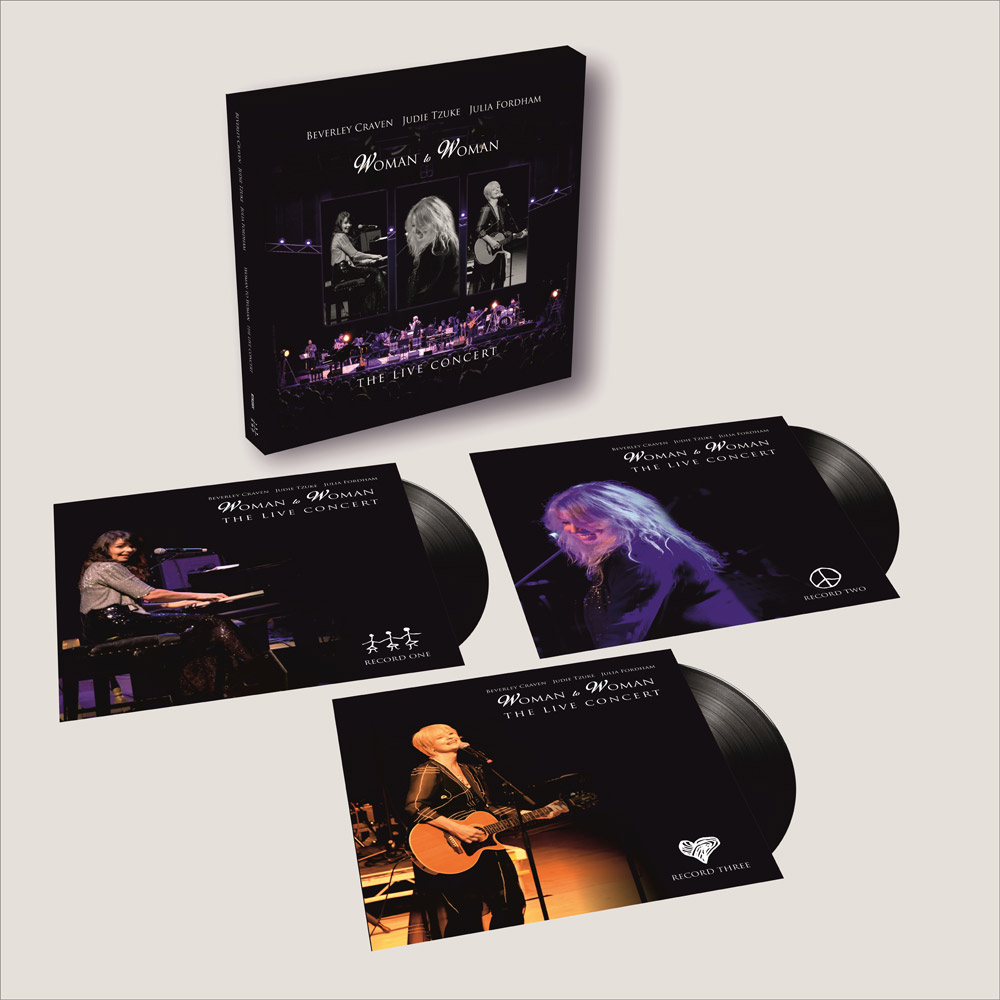 Woman to Woman: The Live Concert Beverley Craven, Judie Tzuke & Julia Fordham
/
3LP vinyl box set
LP 1

Side 1

Woman to Woman
Love Scenes
Mollie's Song
Happy Ever After

Side 2

Girlfriend
Porcelain
Welcome To The Cruise
Bring The Rain

LP 2

Side 3

Lifeline
If (When You Go)
Rainbows
Let It Be Me

Side 4

Holding On
Living On The Coast
Ladies Night
For You

LP 3

Side 5

Impossible Dreamer
Where Does The Time Go?
Stay

Side 6

Stay With Me Till Dawn
Promise Me
(Love Moves In) Mysterious Ways
Safe