 News
XTC / Black Sea 200g vinyl LP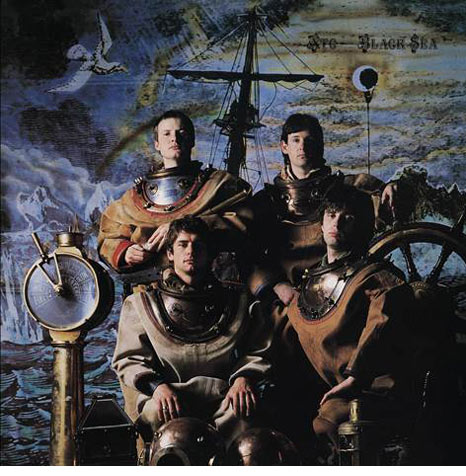 XTC's 1980 album Black Sea is being reissued as an audiophile 200g vinyl pressing in September.

Black Sea is considered by some as one of the best engineered and produced albums of the era, and this vinyl edition (released by Andy Partridge's APE label) has been newly cut at Loud Mastering by Jason Mitchell and pressed on 200gram vinyl. Steve Lillywhite was the original producer, with Hugh Padgham engineering.
The album features the singles 'Generals And Majors,' 'Towers Of London' and the top 20 hit 'Sgt. Rock (Is Going To Help Me)'.
Tears for Fears' Roland Orzabal likes this album so much he agreed to review it for SDE when the CD+blu-ray reissue was released in 2017.
You can pre-order this new vinyl from the SDE shop and as a special bonus all pre-orders will come with a FREE SDE-exclusive A4 'SleeveNotes' sheet featuring Roland's review of the album. This specially-designed item is the first in a planned series of similar SDE printed items under the 'SleeveNotes' banner.
This 200g artist-approved vinyl pressing of Black Sea is released on 13 September 2019 via APE.
Side A:
Respectable Street
Generals and Majors
Living Through Another Cuba
Love at First Sight
Rocket From a Bottle
No Language in Our Lungs
Side B:
Towers of London
Paper and Iron
Burning With Optimism's Flames
Sgt. Rock (is Going to Help Me)
Travels in Nihilon