 News
Yes / The Yes Album super deluxe
4CD+blu-ray+vinyl LP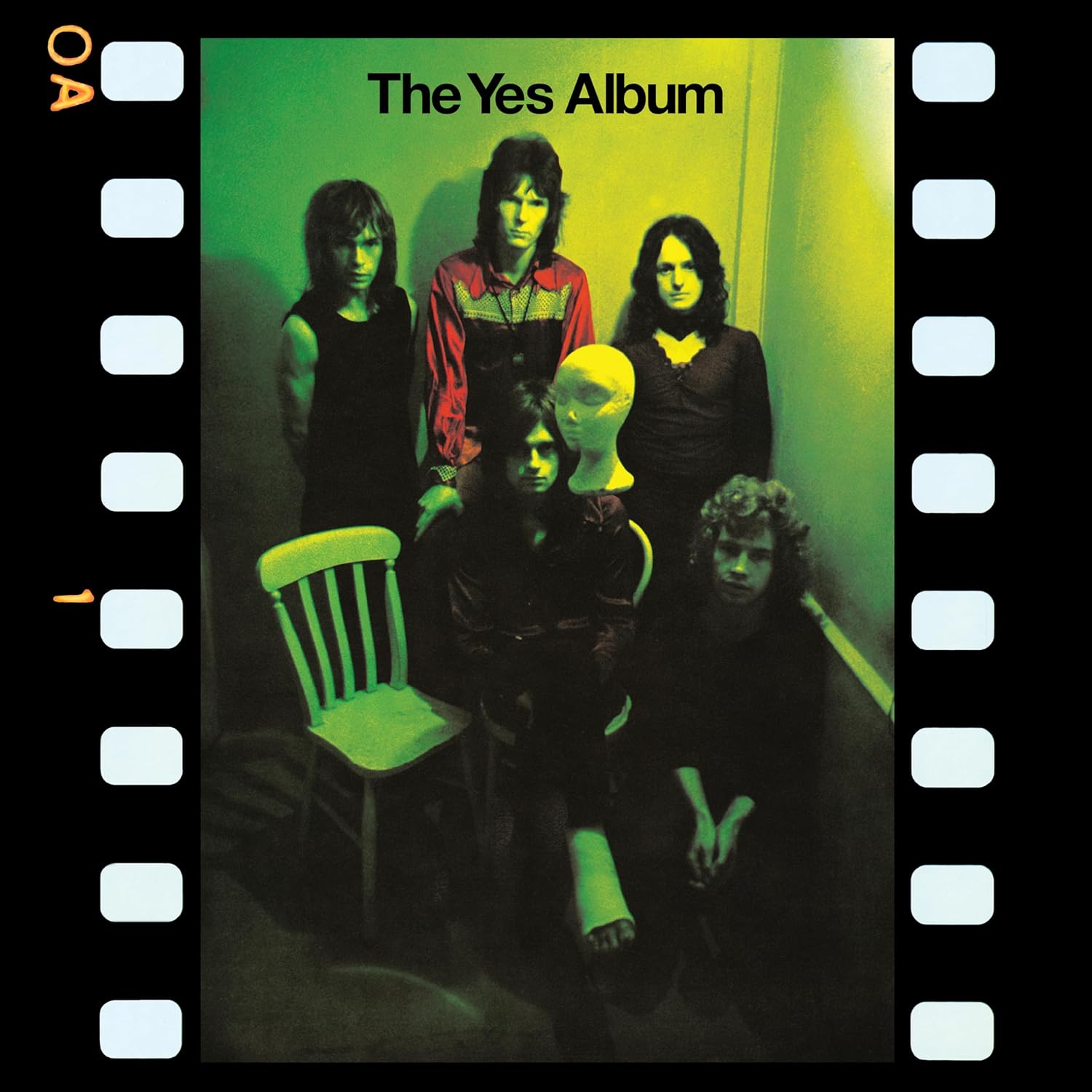 Rhino are to release a new super deluxe edition box set of Yes' third studio album, The Yes Album.
It features a vinyl LP, four CDs and a blu-ray audio and offers a new Dolby Atmos Mix of the 1971 album from Steven Wilson. His previous 5.1 mix and a hi-res stereo mix are also included on the blu-ray (but not the original mix of the album).
Elsewhere, on CD are two previously unreleased concerts, the instrumentals and new stereo mix (from 2014), 20 tracks of rarities and the original mix of the album (which is also on the vinyl in this set).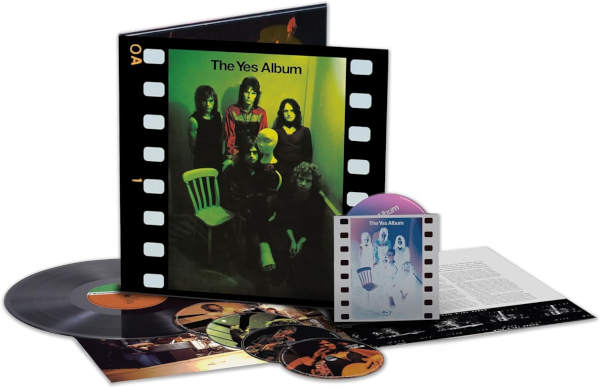 Wilson shares his insights into the new mixes in the set's sleeve notes: "For the Atmos Mix, I used my 5.1 as a starting point but found myself taking quite a different approach on some parts of the music, partly by virtue of now having the extra speakers to place the sounds in, but also because I've learned a few things in the nearly ten years since I first remixed the album…I hope you enjoy The Yes Album in its new, fully spatialised form. To me, it still sounds as fresh as the day it was recorded."
Steven references his 2014 mixes which were released in that year as a CD+blu-ray set with loads of great content. This is still available via the SDE shop, but obviously doesn't feature the new Atmos Mix.
The Yes Album super deluxe edition will be released on 24 November 2023, via Rhino.
Compare prices and pre-order
Yes
The Yes Album [Super Deluxe]
Tracklisting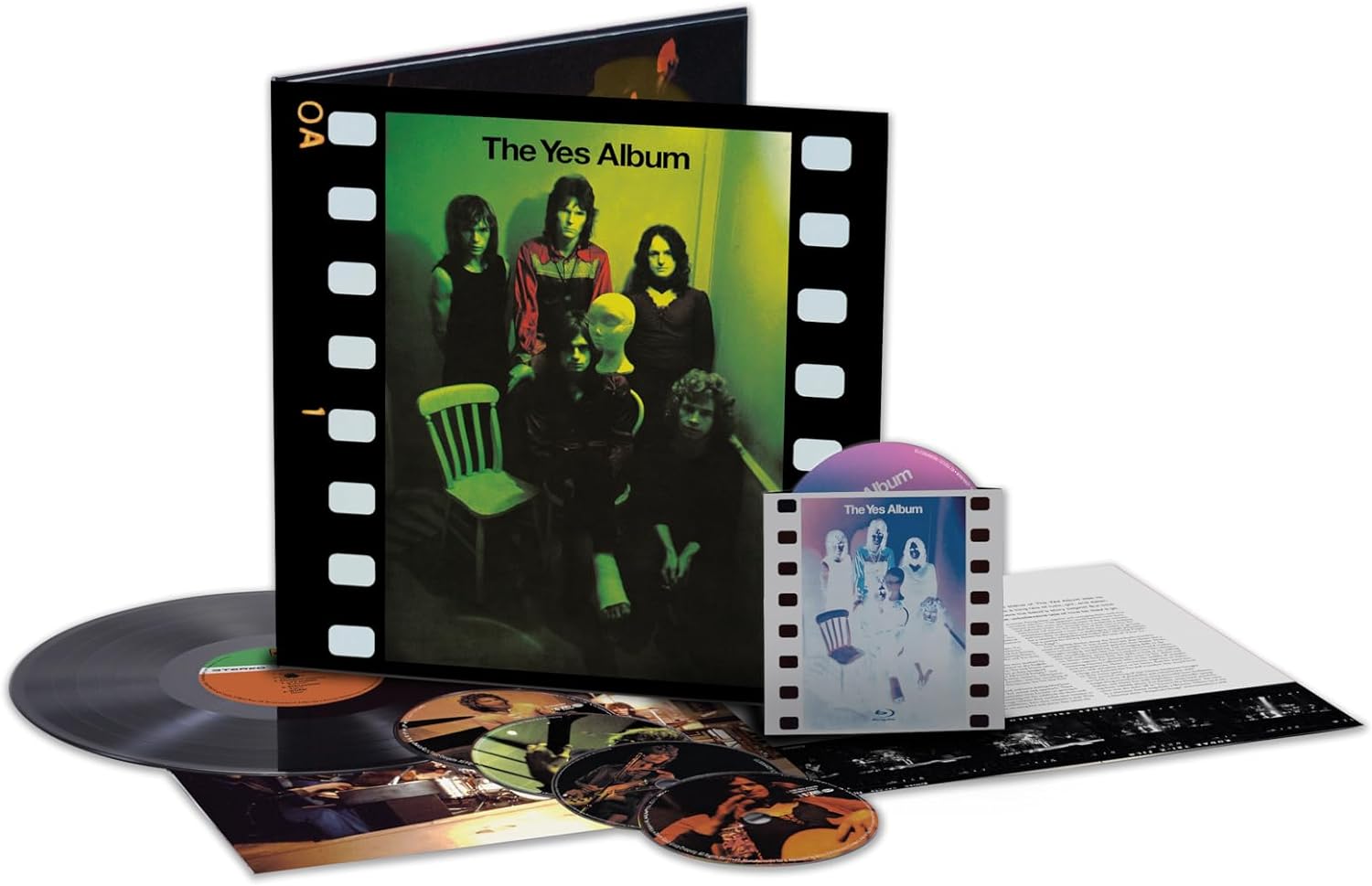 The Yes Album Yes
/
Vinyl LP

Side one

Yours Is No Disgrace
Clap (Instrumental)
Starship Trooper

Life Seeker
Disillusion
Würm

Side two

I've Seen All Good People

Your Move

A Venture
Perpetual Change

CD 1: Original Album

Yours is No Disgrace
The Clap
Starship Trooper
I've Seen All Good People
A Venture
Perpetual Change

CD 2: Steven Wilson Remix / Steven Wilson Remix Instrumentals

Steven Wilson 2014 Remix

Yours is No Disgrace (Steven Wilson Remix)
The Clap (Steven Wilson Remix)
Starship Trooper (Steven Wilson Remix)
I've Seen All Good People (Steven Wilson Remix)
A Venture (Steven Wilson Remix)
Perpetual Change (Steven Wilson Remix)

Steven Wilson Instrumentals

Yours is No Disgrace (Steven Wilson Remix) [Instrumental]
The Clap (Steven Wilson Remix) [Instrumental]
Starship Trooper (Steven Wilson Remix) [Instrumental]
I've Seen All Good People (Steven Wilson Remix) [Instrumental]
A Venture (Steven Wilson Remix) [Instrumental]
Perpetual Change (Steven Wilson Remix) [Instrumental]

CD 3: Rarities

"Your Move" – Single Version (2023 Remaster) 

"Starship Trooper: Life Seeker" – Single Version (2023 Remaster)

"Clap" – Studio Version (2023 Remaster)

"A Venture" – Extended Mix (2023 Remaster)

"Yours Is No Disgrace" – Mono Version (2023 Remaster)

"Clap" – Mono Version (2023 Remaster)

"Starship Trooper" – Mono Version (2023 Remaster)

"Life Seeker"

"Disillusion"

"Würm"

"I've Seen All Good People" – Mono Version (2023 Remaster)

"Your Move"

"All Good People"

"A Venture" – Mono Version (2023 Remaster)

"Perpetual Change" – Mono Version (2023 Remaster)

"Starship Trooper: Life Seeker" – Alternate Take (Instrumental) *

"I've Seen All Good People" – Early Take

"Your Move"

"All Good People"

"Yours Is No Disgrace" – Alternate Mix 

CD 4: Live

Live at Konserthuset, Gothenburg, Sweden (January 21, 1971)

"I've Seen All Good People" * 

"Your Move"

"All Good People"

"Astral Traveller" * 

"Everydays" *

Live at the Yale Bowl, New Haven, CT (July 24, 1971)

"Yours In No Disgrace" *

"I've Seen All Good People" *

"Your Move"

"All Good People"

"Clap / Classical Gas" *

"Perpetual Change" *

Blu-ray

2023 Steven Wilson Dolby Atmos Mix
2023 Steven Wilson 5.1 Mix DTS-HD MA
2023 Steven Wilson 5.1 Mix LPCM
2023 Stereo Remaster

Yours is No Disgrace
The Clap
Starship Trooper
I've Seen All Good People
A Venture
Perpetual Change