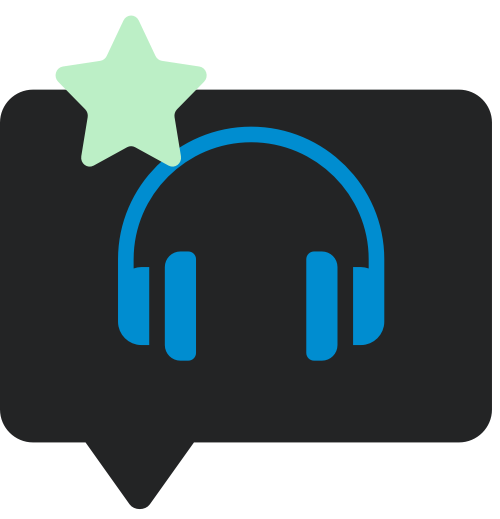 Reviews
Bronksi Beat / Communards reissues
Bronski Beat's The Age Of Consent – an '80s classic – has recently been reissued as a 2CD deluxe edition. In fact Edsel Records have traced a path through the early career of Jimmy Sommerville by also reissuing the two Communards studio albums at the same time and, in a second wave, (coming soon) – his first two solo albums.
All the releases come with an extra disc and bonus tracks are also appended to the albums on the first CD, allowing for a generous amount of extra material – remixes, B-sides, demos and live tracks.
The 2CD jewel cases come with an outer slip case, but still can't match the luxurious case-bound book presentation of the recent Everything But The Girl reissues (also 2CD) from the same label. A nice touch is that when placed together on a shelf, the spines of the slip cases form a picture of Sommerville. At least the first three releases (reviewed here) show 60% of the man – presumably the picture is completed with the reissue of 1989's Read My Lips and 1995's Dare To Love at the end of this month!
Back to Age Of Consent, and anyone of a certain age in 1984 (particularly in the UK) will remember the chart impact of singles Smalltown Boy and Why? The band took its name from keyboard player Steve Bronksi, who along with Larry Steinbachek (also keyboards) and Sommerville, composed all of the original material. Openly gay, the trio wrote about issues that affected them, largely sexuality and politics – the title of the record and the listing of the literal age of consent for lawful homosexual relationships in different countries across the world on the sleeve notes (including a gay legal advice helpline phone number), was testament to that.
None of this seemed a big deal at the time – the public knew a good song when they heard it – and Smalltown Boy and Why both hit the UK top ten, as did the I Feel Love medley with Marc Almond from Soft Cell. The third single Ain't Necessarily So peaked at number 13.
This sustained single success made The Age Of Consent a hit album when released in October 1984, and a remix variant called Hundreds and Thousands would consolidate this success in 1985. Sommerville had left by this point and it features what would have been their next single (Run From Love b/w Hard Rain) as well as new mixes of songs from The Age Of Consent (the CD version included a few extra songs).
This new reissue of puts The Age Of Consent on disc one with bonus tracks, and Hundreds and Thousands on disc two with bonus tracks. It's a logical enough approach and overall it is very comprehensive, but the plain fact is that not everything will fit on two CDs and 'hard choices' – as politicians like to say – have had to be made. Probably the most controversial omission is the standard nine-minute twelve-inch mix of Smalltown Boy, along with the standard twelve-inch of Why? It is likely that because they have appeared on CD before (including as bonus tracks on the original CD in the 1980s) they have been denied entry to this deluxe reissue. Harsh.
What we do get is the seven-inch edit of Smalltown Boy and the second twelve-inch remix of Why?, along with twelve inch remixes of the other two singles. Red Dance, the B-side to one of the Ain't Necessarily So twelve inches, ends the first CD.
Hundreds of Thousands obviously has further (different) mixes of Why? and Smalltown Boy which is another point in favour of the 'defence' of leaving out the standard remixes. Although, technically, nothing on this reissue is previously unreleased, there are some real curiosities on the second disc, including a demo version of Consent album track Screaming (originally on an NME 'raging spool' cassette) and the promo-only radio version Run From Love. Further B-sides make up the back end of disc two with Cadillac Car appearing in its shorter 3:54 seven-inch version rather than the seven minute version from the Why? twelve-inch. This was one of the bonus tracks on the original CD/Cassette version of Hundreds of Thousands, as was Infatuation/Memories (taken from B-side of original Smalltown Boy twelve-inch) which is also absent from this deluxe reissue (so is the seven-inch B-side Memories).
Only a three-disc reissue could have been totally comprehensive and this deluxe release (with its excellent 24-page booklet featuring a new interview with Jimmy Sommerville) is light years ahead of previous bodged reissue. While we still mourn for the loss of the standard Smalltown Boy twelve-inch it's hard not to conclude that this has been put together with intelligence (the sleeve notes reveal that Heiko Bollman from the German Jimmy Sommerville fan club helped with bonus track selection).
Communards
With the two Communards records things are a little more straightforward, and there is more room for bonus tracks given that we are dealing with one record per double CD. The debut Communards manages to include on the deluxe release both versions of the limited 'Son Of Gotham City Mix' of Don't Leave Me This Way (22 minutes in total!) along with the '87 single version of You Are My World and many other remixes. Excellent B-sides such as Never No More and Walls Come Tumbling Down enhance the package although a dreaded 'Multimix' towards the end feels like an unwanted house guest spilling wine on your carpet.
The band had used Bronski Beat producer Mike Thorne for the first album, but as soon as you hear Tomorrow – the first track on second album Red – it is clear that legendary producer Stephen Hague has dropped in for more than just a cup of tea. A more commercial radio-friendly sound is evident and second single Never Can Say Goodbye would be another massive hit. There are loads of remixes on this deluxe, including a very Pet Shop Boys sounding 'Jalapeno Mix' of There's More To Love.. and a fantastically overblown Tomorrow (Extended 12″ Version) by Stephen Lipson (no wonder it sounds like Liverpool-era Frankie Goes To Hollywood!). The second disc includes the new-to-CD live set known as Storm Paris, only previously issued across a number of vinyl twelve-inch singles.
These releases are an audio feast for fans who bought (or enjoyed) the Bronski Beat records and followed Sommerville's career from that band, to his partnership with Richard Coles in the Communards. 54 bonus tracks across four albums (counting Hundreds and Thousands as a separate record) should satisfy virtually everyone, the only thing missing is any video content.
The Age of Consent, Communards and Red 2CD Deluxe Editions are out now.
Order links: