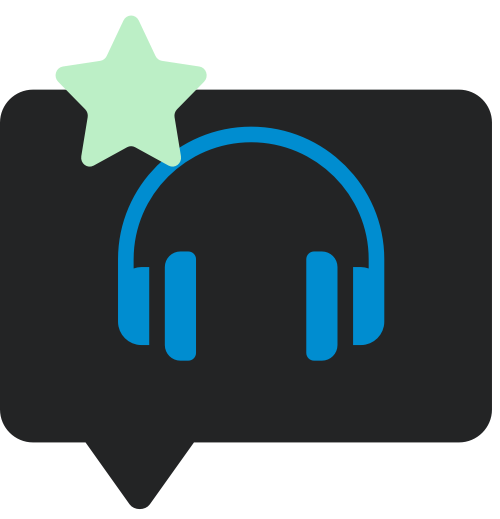 Reviews
Duran Duran / Paper Gods review
A track-by-track guide to the new Duran Duran album.
Paper Gods (Featuring Mr Hudson)
Paper Gods starts with its title track and it's certainly an album highlight. With it's social/political commentary, Simon at least has something to say and the seven-minute opener is an ambitious work, nicely structured. 4/5

Last Night In The City (Featuring Kiesza)
This has a dramatic dubstep-style intro with Kiesza singing the first lines. It sounds very 'modern' and poppy although you wish Le Bon had developed the 'Last Night In The City' concept a bit more so that you felt something for the protagonists in the song. You don't really know WHY it's might be their last night, other than "no one cares if there's no tomorrow" (you also don't know why no one cares about that,  either!). Am I asking too much of a pop lyric for at least some meaning? I guess Le Bon came up with the title and just worked it up as much as he thought he needed to. This is a recurring problem with Paper Gods as we shall see. 3/5
You Kill Me With Silence
You half expect Le Bon to come in rapping at the beginning of You Kill Me With Silence (remember White Lines?) but it doesn't happen, thankfully. Not really a very good song at all – dull lyric, boring chorus and nothing approaching a good melody. Some of the synth work echoes The Chauffeur. 1/5
Pressure Off (Featuring Janelle Monáe and Nile Rodgers)
Easy to see why this was chosen as the first 'single'. While Pressure Off doesn't exactly give any Duran classics a run for their money, it takes the job of being 'catchy' fairly seriously in a similar fashion to Reach Up (For The Sunrise) back in 2005. Unlike virtually every song on this album, this has a very good chorus despite the dubious 'oh oh oh oh oh oh' refrain. Extra points for the groovy Janelle Monáe refrain. 4/5
Face For Today
The only song on the album Nick Rhodes doesn't receive a writing credit for, Face For Today has a satisfying synthy verse and decent flowing chorus. One of the better album tracks, to be honest, although lyrically impermeable. 3/5
Danceophobia 
This is the 'silly' song on the album, the Bedroom Toys or the Hallucinating Elvis. It's not actually too bad, although the rhyming with the 'word' Danceophobia is knowingly naff.  If you were wondering why Lindsay Lohan features on a Duran Duran album, you'll find the answer here – she has spoken word role of a 'doctor' towards the end. If this was a B-side I might be raving about it, but you do wonder what it's doing slap bang in the middle of a new DD album. 2/5
What Are The Chances
I guess this is supposed to be a lighters-in-the-air mid-paced ballad. The trouble is, it lacks a great melody and the lyrics are inane. This is the chorus: "So, what are the chances / We'll never know, if we take it for granted". Come on, Simon. This dirge goes on for four minutes and 56 seconds too long. 1/5
Sunset Garage
Sunset Garage starts off quite well; crisp drumbeat, nice synth work. Simon comes in with a drawling vocal and it looks like this is going somewhere… until the chorus "What ever happens, we're okay – hey we're still aliveeee! To watch a sunset garage day, heading to the light". What? Even without the dodgy lyrics, the best you can say about this is that it's quite breezy, maybe a bit of a singalong. The chorus outro benefits for a slightly Motown-y beat. 3/5
Change The Skyline (Featuring Jonas Bjerre)
This pacey number is co-written by Mr Hudson and features Danish musician and singer Jonas Bjerre. It has a fast verse, slow chorus structure. Despite all the supposed innovation and inspiration from the other artists involved, this is another Paper Gods track that fails miserably to be memorable – the chorus is too slow with a melody that just washes over you. 2/5
Butterfly Girl
This features John Frusciante (he provides a nice angular solo), although the Red Hot Chilli Peppers' songwriter and guitarist doesn't get a writing credit. This track at least sounds a bit more like Duran Duran and has a female vocalist doing some effective Come Undone style vocals on the insistent verses. The chorus is REALLY awful though…"You can make it through tomorro-ow / set free your butterfly girl / And when you rise above the sorro-ow / you'll be a butterfly girl". The chorus is the only weak element, but hey, that's quite an important part of the song. Annoying, because this could have been very good. 3/5
Only In Dreams
This has everyone working on it – produced by "Duran Duran, Nile Rodgers, Mark Ronson; Additional production: Mr Hudson and Josh Blair". It is actually pretty satisfying, largely because for the first time on the album melody and words combine to create something reasonably evocative. As with Last Night In the City you wish Le Bon would take the job of developing the lyric a bit more seriously, rather than making do with lines like "There's a vampire in the limousine". Despite this, he gets away with it, showing what a difference even one decent line ("Only in dreams...") can make, rather than meaningless choruses about skylines, sunset garages etc. This does actually sound the most like something from Notorious, and Nile Rodgers contribution is significant. Le Bon's vocal is good too, although it has that weird auto-tuned timbre to it. Might be my favourite from Paper Gods. 4/5
The Universe Alone
Simon sounds very whiny on The Universe Alone. What's happened to those dulcet tones that gave us Save A Prayer and Ordinary World? He seems to think if he sings an average melody with enough purpose and gusto, it will sound better. It doesn't. The melody sounds very under-developed, almost as if he's making it up as he goes alone. Disappointing end to a disappointing album. 2/5
Summary
Duran Duran keep putting forward the suggestion that this album somehow channels the spirit of Notorious, but Paper Gods contains nothing as sophisticated as A Matter Of Feeling, as direct as Hold Me (with its brilliant middle eight), as funky as So Misled or as moving as Winter Marches On. And they are four Notorious album tracks, never mind the 'hits'.
It pains me to bring this up, but does Simon Le Bon have anything to say anymore? A simple B-side like We Need You (from the Skin Trade single) moves me a million times more than ANYTHING on this album. And I want to be moved. I want to feel something. Give me something that connects – Big Thing's 'The Edge of America' is far superior to 'The Universe Alone' if we're talking about epic 'I'm all alone' album closers.
At its core, Paper Gods houses a good half-dozen completely forgettable tracks including, You Kill Me With Silence, Face For Today, Danceophonia, What Are The Chances, Sunset Garage, and Change The Skyline. To borrow a phrase from Armando Iannucci's Veep, these amount to little more than 'noise-shaped air'. Meaningless, inane lyrics, uninspired melodies, and music that half the time sounds like the band stayed at home. Can anyone pick out a great Nick Rhodes 'moment' on the album, like the piano phrase from Too Late Marlene, or the famous Save A Prayer synth line. Did anyone smile listening to some standout John Taylor bass playing – like on 'Skin Trade'?
Duran Duran appear to be obsessed with their 'sound', their place in the world and 'not looking back' (except when they play the hits every night on tour). They do so much navel gazing in between EVERY album that they often forget to just get the basics right. Write some good songs. They also have a habit of doing something good (Big Thing, The Wedding Album, Astronaut) and throwing away all the hard-earned goodwill by then doing something a bit rubbish (Liberty, Thank You and Red Carpet Massacre, respectively).
Even though I think 2011's All You Need Is Now is rather overrated, it was a decent stab at embracing the classic Duran Duran 'sound' and putting the band at the centre of things. Paper Gods unfortunately maintains the pattern outlined above – the drop in quality is palpable.
Like banks who offer the best mortgage rates to new customers only, Paper Gods doesn't deliver much to the existing fanbase who are in their forties and fifties, but the album is transparent in its attempts to attract new, younger audience –  hence the collaborations have to be advertised on the track names.
Perhaps all the collaborations on Paper Gods will help Duran Duran shift units, deliver crossover appeal and make them more 'marketable' thanks to massive social media reach, but it doesn't appear to make the songs any better. Back to basics next time, methinks. Paper Gods is out now.
Overall rating –  2/5
CD Deluxe Edition
Vinyl 2LP
CD Standard Edition
Special Bundles