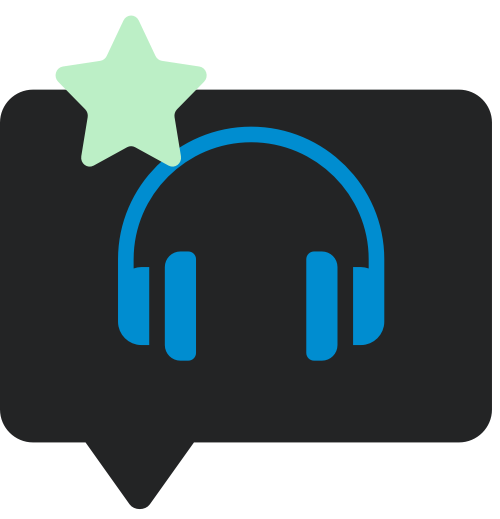 Reviews
Hue and Cry / Remote: Major to Minor / four-disc deluxe set
Although Scottish duo Hue and Cry's biggest hit single was Labour of Love from their 1987 debut Seduced and Abandoned (the song reach number six on the UK charts), their second album Remote that was the bigger selling long-player.
Released at the end of 1988, it was recorded in Sigma Sound studios in Manhattan, New York and features the fondly remembered UK top 30 hits Looking For Linda and Violently (Your Words Hit Me). It's clear from the introduction to this new deluxe book set (dubbed Remote: Major to Minor) that songwriting brothers Pat and Greg Kane also view the record as something approaching their best work "we are as proud of the songs on this record as we ever were."

Remote: Major to Minor is a limited edition run of 1000 signed copies and takes the form of a 48-page deluxe book which contains four discs (3CD+DVD). Unusually, disc two is the album proper (remastered) with the first CD being completely new re-recording of the entire album, created especially for this reissue. As well as a new interpretation of the music Pat and Greg describe this disc as an "update of the lyrical characters" in the original Remote CD using their current line-up of musicians.
The songs are very different on the "Major to Minor" disc. There is a strong jazz influence throughout. Ordinary Angel is a successful reworking, percussive and frantic with some Isley Brothers-style lead guitar. The chorus is at least intact which is more than can be said for Looking For Linda which becomes Slow Train Home (Never Stop Looking). 'Linda' doesn't get a look in, since this is a good example of a new 'lyrical character' with the words changed to reflect another encounter Pat Kane had on a train with an ex-athlete who had "tumbled into a bad place."
It's hard to ruin a great song, and thankfully this doesn't happen with the 2014 version of Violently, renamed Violently (Open To The Core). It dispenses with the sweet sugar-coated '80s production (nothing wrong with that, mind!) and is quite raw with sorrowful piano, hammond organ, upright bass, vibrant acoustic drums and trumpet solo. Truly superb.
The Only Thing (Drone Song) offers a break from the jazz interpretations for a stunning Kraftwerk-style slice of vocoder-driven pop – a fantastic track. On the DVD (more on this later) Greg describes the original version of the song Remote as "over arranged". Whether you agree or not, the newly recorded version is far from this and has a simple and effective torch song piano-and-voice interpretation.
In truth, artists 'revisiting' old material can be reason for concern. More often than not these are simply vanity projects that may not offer much of interest to the actual listener, who after all, didn't necessarily see anything wrong with the originals in the first place. Not everyone has shared the same musical journey as Hue and Cry, so pop fans who love the pop album Remote album aren't necessarily going to embrace the jazz-leanings of Remote: Major to Minor. Thankfully, Greg and Pat have pulled it off. This really is an intelligent, thoughtful, and most importantly, listenable reworking. I'll put my neck on the line and say I actually prefer the new Violently – it's that good.
The third CD in this set is a collection of B-sides, remixes and rarities. It's far from complete (don't go looking for the cover of Kate Bush's The Man With The Child In His Eyes or Calamity John, for instance) but it does contain remixes of all the singles. Even so, why is there 25 minutes of free space on this disc when significant alternate remixes of both Violently and Looking For Linda are missing?
The DVD is an enjoyable look back at the album with the two brothers on camera reminiscing about the recording of  Remote – in realtime – as they play an original vinyl on a Linn Sondek turntable ("this is the most technical thing I've done for a long time" jokes Pat as he places the needle on the record).
There are plenty of stories about drum machines, bass players, and do-you-remember-when-we-recorded-that-track bonhomie. The story of the Latin American horn section on Sweet Invisibility being recorded in New York ("still the most excitement I've ever had in a studio in my entire life" says Pat) comes to mind, with the men incredulous that they allowed the record company to remix the track for the single ("we should never have let them do it!" says Greg).
Devotees will be lapping up the detail and the minutiae, but occasionally you wish an interviewer had been around to ask some more pointed questions. That said, it's consistent with the homespun keep-it-in-the-family nature of this release (put out on their own Blairhill Records label) that Pat and Greg keep outsiders at arms length, and they certainly appear relaxed and at ease in each other's company.  They will also happily rib each other as siblings like to do; "how did you get away with this" Greg asks Pat jokingly as he reads the lyrics of The Only Thing (More Powerful Than The Boss). 
Four videos from the period are also included.  Typical eighties fare – naturally – with slo-mo shots of coins spinning and, vases exploding and the boys pretending to be New York taxi drivers. A reminder of the money that used to be spend on promos!
Finally, the ten-inch hardcover book is a fine piece of work. Quality binding, some excellent archive photography and best of all the writing of Scottish journalist Billy Sloan who tells the story of the band from the very beginning, with their full cooperation and participation. They don't shy away from the dark times either, with Greg recalling how "Pat had caused enormous problems" in the studio during the sessions for the album with a "bull in a china shop" approach. Pat acknowledges as much remembering that he "wasn't remotely a humble person at all" during that time.
Remote: Major to Minor is a resounding success that deserves to find an audience beyond the hardcore fans. The ten-inch book is a great size and strikes a good balance between the text, lyrics and photographs. The original Remote album is still a great piece of work built on the unshakeable foundations of Violently and Looking For Linda but if you've outgrown the drum machines and synths of that era, then the 'Major to Minor' re-recording really does offer something fresh that goes beyond a one-listen curiosity. We'd like to have seen a more comprehensive offering of remixes and B-sides on disc three, but its certainly a reasonable selection. The on-camera commentary from Pat and Greg on the DVD (along with the videos) completes the content in fine fashion.
Remote: Major to Minor is out now and can be purchased exclusively from Hue and Cry's online store.