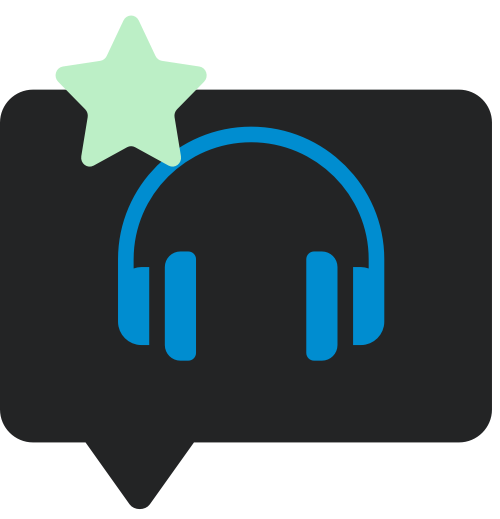 Reviews
Michael Jackson / Bad 25 review
Michael Jackson's Bad album is 25 years old. Rather like unwanted remixes (Blue Monday '88) or possibly a movie 'franchise' gone out of control, marketing bods and record labels have now taken to appending the age, in years, to the album name.
So Bad is now "Bad 25". Peter Gabriel's So reissue is being referred to as "So 25" (technically incorrect, it's actually "So 26"). This doesn't work for all albums. Should George Harrison's hit album from 1987 squeeze onto the schedules before Christmas, we can look forward to "Cloud Nine 25" which sounds something akin to a radio breakfast show, weather update and time check.

No matter, the Bad reissue is here, and with three CDs and a DVD in the Deluxe Edition, there's a fair amount of content to get through. But before we move on to that, am I the only one rather surprised that, for one of the biggest selling albums of all time, Sony have chosen not to offer a 'traditional' Super Deluxe Edition box set at the £80 / $130 price point ? The formats on offer are a standard 2CD edition, a standalone DVD of the Wembley concert, a few vinyl variations and the aforementioned four disc set. In the UK this 3CD+DVD set was recently easily available for less than £20.
Don't get me wrong, I'm not looking for you to spend more money unnecessarily, but with artists such as Pink Floyd, The Who, Paul McCartney, The Rolling Stones and Paul Simon all revelling in the joys (and income) of the excessive Super Deluxe box, you would not expect the Estate of Michael Jackson to pass up the opportunity to make some more cash. Yes, there is a £129.99 Bad 25 Deluxe Collectors Edition, but that is a rather dubious looking 'leather effect' bag, with the four disc set placed carefully inside. It comes with a T-shirt. And possibly a few other things. It's also only available via Jackson's website.
Yes, these Super Deluxe sets have the easy capacity to frustrate and/or impoverish fans, but when done properly – large hard back books with photos and essays, 10 discs and upwards, hi-res audio, Blu-ray, marbles – okay not marbles – they can be superb. When did Michael Jackson ever turn around and say, "that sounds too big, too ambitious, let's tone it down". This is the man who approved sending a ten metre tall statue of himself down the river Thames to promote his HIStory album in 1995.
It's also unlike Jackson or his Estate to ignore a commercial opportunity – let's face it, it was only a few months ago that his Estate was celebrating putting "his image on a billion cans [of Pepsi] around the world" and justifying the new sponsorship deal by saying "Michael did three successive deals with Pepsi, on the Victory Tour, the Bad Tour and the Dangerous Tour, so this extends a long and very successful relationship with the brand".
Despite this, the facts are that when it comes to music and video, the highest spec four disc deluxe box is – whisper it – great value. I guess Sony must know what they are doing. They are relying on shifting massive volumes of a modestly priced set, rather than modest volume on a more expensive offering.
They haven't even skimped with the quality and packaging, either. The tacky, rubbery outer box flips shut with a satisfying 'click', thanks to a magnet embedded within the lid. You get two 36-page booklets, two gatefold card sleeves for the four discs (with metallic silver finish) and an album cover sticker and a poster which folds out to A3 paper size. Truly superb.
Disc One / The Album
It's hard to think of anything new or insightful to say about this phenomenal record. Whereas most artists would not have bothered trying to compete with the commercial beast that was Thriller, Jackson set his sights on doing just that.
To date it is estimated to have sold well over 30 million copies worldwide, putting it in the top ten best selling albums of all time. The real achievement though, was creatively. Michael Jackson took control, writing nine out of the album's eleven songs. The success of the record must have been all the more satisfying because of it. The record spawned five US Billboard number ones and every track (except Just Good Friends) was released as a single, somewhere. Even a track NOT on the original vinyl was a single, with Leave Me Alone reaching number two in the UK chart 18 months after the release of the album.
It is worth noting that the version included with this set is not the same mix as the original release. Jackson made a few changes when it was previously reissued, including using the seven-inch single mixes of Bad and Dirty Diana in place of the album versions, and losing the the spoken intro for I Just Can't Stop Loving You. That version is the one on disc one of this set.
Disc Two / Bonus Material
Disc two is the least successful part of this reissue box set. It always looked awkward on paper. Previously unreleased demos, alongside some that have seen the light of day before (from a 2001 Bad special edition) and some modern remixes by Afrojack and Nero. Also in the mix are Spanish and French versions of I Just Can't Stop Loving You. Hmm.
As you may have guessed,  these demos are not MJ in his bedroom with an acoustic guitar. Unlike most archival reissues, the ones included here are layered, fully arranged songs. Don't Be Messin' 'Round was previewed on the summer CD single reissue of I Just Can't Stop Loving You and is a likeable, catchy, light piano-based work-in-progress. I'm So Blue stands out as a promising mid-paced ballad, albeit with a lyric-free chorus, but the star of the demos is The Price Of Fame. It has a backing track reminiscent of The Police's Spirits In The Material World and some vocal melodies that end up on Dangerous' Who Is It? It could have worked well on Bad, with a bit more development.
About the demo Al Capone: the booklet amusingly tells us "when you listen to some early demos of songs, you can tell instantly what song it is. This is NOT one of those songs". Er, YES IT IS! Very obviously an early version of Smooth Criminal. Not too interesting to be honest.
The modern remixes are completely out of place. The Nero mix of Speed Demon would probably sound cool blasted in a club, but it's ear bleeding at home, straight after some MJ demos. The Afrojack remixes of Bad are, frankly horrible, especially the one featuring Pitbull rapping. Sony have compromised the integrity of this set in order to appeal to what they must view as an important demographic – the teenagers and twenty somethings of today. Do they still buy CDs?
What rankles, is that this space could have been better used for period remixes. There were plenty of 'Dance Extended Remixes' released at the time, as well as single edits, dub mixes and the like. In fact around 20 unique remixes exist across the multiple singles. Although too much for this set, these could have been spread across two more CDs and formed part of a larger Super Deluxe Edition (perhaps with the Immortal versions of Bad tracks).
Discs Three and Four: Live At Wembley, July 16, 1988
The live concert DVD is pretty much a delight from start to finish. It's from Jackson's personal VHS copy and it shows, but that is quickly forgotten because Michael Jackson has you transfixed, with a mesmerising performance, and the audio (from multi-tracks) sounds excellent – particularly in 5.1 surround.
As someone who actually attended one of the Wembley dates in that summer of 1988, I was intrigued to watch it again and remember elements that I'd completely forgotten about. Sheryl Crow – virtually unrecognisable both visually and vocally – duets with MJ on I Just Can't Stop Loving You which segues smartly into She's Out Of My Life, and there follows a faultless run of songs, with Jackson keeping it very simple, just standing alone, singing. In fact a highlight for me was the intro to Rock With Me. Jackson beaming with delight at the audience reaction. A man in his late twenties, at the very top of his game, doing what he does best.
I expected to see a very theatrical concert, but it's actually not really like that. He doesn't change costume very much with the simple addition of a trilby and jacket for Smooth Criminal, or a baggy white shirt for Dirty Diana (where he is stalked by a fright-wigged guitarist Jennifer Batten). Of course, when it comes to Billie Jean he does wear that glove and those socks and recreates his famous MTV performance brilliantly. The only costume mishap is during the intro to Beat It where, on a crane over the audience, he appears to have some black bin bags flapping around him! (he removes them shortly after).
This DVD is undoubtedly the highlight of this deluxe edition. We've all heard Bad before, and as stated, disc two is something of a mixed bag, but this live performance really does feel like history. It's a great thing that it exists, and has been released for posterity. The final disc is a CD with audio of the same concert.
It's not perfect, but the Bad 25 Deluxe Edition is lovingly packaged, and offers superb value. For that reason it comes recommended. You can buy the DVD separately, but for a few pounds or dollars extra the Deluxe Box is the better buy.
I still feel there was a bigger, more indulgent (but pricer) box begging to be released. Promo videos, multiple live performances, period remixes, demos, the original CD version of Bad before the tweaks, Immortal versions and coffee table style book are examples of what might have been included. That was not to be, but Sony can perhaps make amends with Dangerous 25 in only four years time!
Order Bad 25 Deluxe Edition here
 View photo gallery of the box set