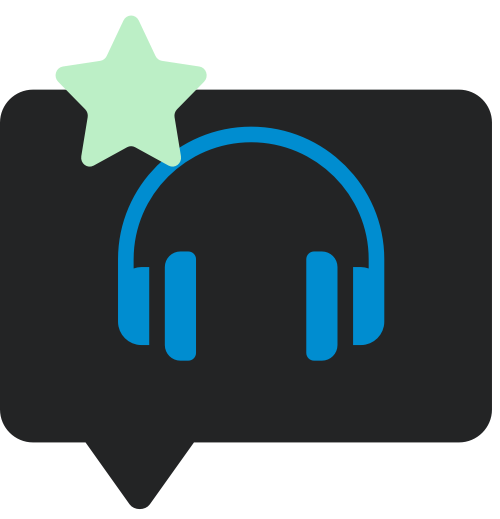 Reviews
Nirvana / "In Utero": Super Deluxe and Vinyl Edition reviewed
Guest reviewer James Eldred, gives his views on the recent reissue.
---
Let's not beat around the bush here: the 20th Anniversary Edition of Nevermind was a gigantic piece of shit.
It was overpriced, it lacked key outtakes and included useless filler. But most importantly, it sounded like complete garbage. In the hands of Bob Ludwig, the album was "remastered" into a compressed, noisy mess. All the dynamic range of the original recordings was stripped out and replaced with loud, distorted noise.
It was a goddamn tragedy.
So as you can probably imagine, I was more than a bit trepidatious when details started to leak out about the In Utero 20th Anniversary Edition. From the second I heard about it, I thought they were going to fuck it up. I thought they were going to overcompress it, fill it with needless bullshit, and charge way too much for it. I thought they were going to go half-assed once more, and just create another needless cash-in at the sake of one of the most important and greatest albums of my generations.

I've never been so happy to be so wrong.
The 20th Anniversary Edition of In Utero is as great as the Nevermind Anniversary Edition was bad. It sounds incredible. It looks incredible. And it includes a set of bonus cuts and added features that should make every Nirvana fanatic as happy as a flannel-clad grunge rocker in a Doc Martens store. They got it right. They really, really got it right.
To celebrate/cash-in on the 20th anniversary of In Utero, Universal made four different versions of the album available. For the purposes of this review, I will only be focusing on the Super Deluxe 3CD + DVD box set and the 3LP Special Edition versions.
Quick note: This pair of reviews will strictly be covering the audio quality, extra tracks and overall presentation of both box sets. I don't need to review the music on In Utero. Nothing I could say about the album will do it justice. In Utero is a classic record, a masterpiece. An absolute must-own. Period. It's probably aged better than 90% of the albums from its era, and it remains Nirvana's crowning achievement as a band. It's a masterpiece. But I really hope you all already knew that.
---
Super Deluxe Edition
As I already mentioned, the Super Deluxe Edition of In Utero is a four-disc set made up of three CDs and a DVD. The first CD includes the original album in its entirety, as well as eight bonus cuts. Most of these are B-sides that have already been released, such as Moist Vagina or I Hate Myself And Want To Die, but it's nice to have them included on an album proper. The two never-before-released bonus cuts from the first disc are the original 1993 Steve Albini mixes of Heart Shaped Box and All Apologies which were removed from the original album at the last minute and replaced with more "radio-friendly" mixes. Both sound pretty shockingly different in places. For example, the guitar solo on Heart Shaped Box has an added flange-effect that wasn't on the original, while the distortion and background effects on All Apologies are really cranked up and put to the front of the mix. I actually like them more than the final versions that made the album, but I can see why they were replaced, they're pretty abrasive and intense.
The real treat here is the second disc, which features an entirely new mix of the album, also done by original album producer Steve Albini. It's awesome, and in some places it's really different. Very Ape is even more aggressive and menacing, while the noise-rock intensity of of Radio Friendly Unit Shifter is even more in effect. It's still the same album, nothing sounds unrecognisable, but it is fascinating, and an absolute must-listen for die-hard Nirvana fans. For me it was like hearing my favourite album for the first time. Very cool stuff.
If you recall, the Nevermind box set had alternate mixes of the album as well, the Devonshire mixes – Butch Vig's original mix of the album. However, it was mastered for shit (just like everything else on the Nevermind box set) so picking out the differences between the new mix and the old were nigh-impossible. Thankfully, that's not the case here. This time around, both the original mix and the new 2013 mix have been mastered with extreme care by audio engineer Steve Rooke. There is no clipping. No distortion. Nothing is lost in the mix, nothing is cut out. The original album's dynamic range isn't only kept intact, but it's actually improved on a few tracks. I would have never expected that.
Some studio outtakes, demos and instrumentals round out the second disc. All are worthwhile, but there's nothing really spectacular among them. Two of the tracks are being touted as "never before released songs" but they're literally just instrumental jams. Interesting curiosities for sure, but that's about it.
The last two discs are dedicated to Live & Loud, the amazing 1993 live concert that originally aired on MTV on New Year's Eve. Both the CD and the DVD have the show in its entirety, each with eight tracks that never made it to air. The DVD also has a few bonus cuts, including rehearsal footage and some clips from other TV appearances. It's one of the better Nirvana live sets to be commercially released, definitely better than the Paramount concert that came with the Nevermind box set, but I still like the Reading Festival one more (although that's generally considered to be one of the best live shows of all time, so that may not be a fair comparison). Both the DVD and CD sound a bit "hot" (they were mastered by Bob Ludwig), but not to a level that anyone would consider detrimental.
All of it comes this a wonderfully-designed box that houses a great book full of interesting notes, essays and pictures. The discs are even enclosed in such a way that the chances of them spilling out and getting all scratched up are minimal.  It really feels like they thought of everything with this one, about the only thing this box set is missing is vinyl.
Although, if you want to go that route they have you covered too…
---
Vinyl Edition
The vinyl re-issue of In Utero is a 3LP affair, made more with an emphasis on audio quality, than on bonus cuts or rare tracks, and it shows along every step of the way. All three LPs were mastered using Direct Metal Mastering, a technique that can allow for louder (the good kind of loud), sharper audio quality, and the 2LPs that make up the album proper were cut to spin at 45 RPM as opposed to the standard 33 1/3, another technique that can allow for higher audio fidelity. It all sounds incredible, light years beyond the horrible, scratchy Nevermind re-release. Seriously, these are some of the best-sounding records that I've heard all year. I was stunned.
The set comes with a download code (again, something the Nevermind 4LP set did not have), but it's not your standard download code. Instead of just offering the same audio files that you'd get from iTunes or Amazon, the download code gives you a high quality vinyl rip of the tracks from the box set. Now, if you want to get technical, a vinyl rip probably doesn't sound as good as a high-quality MP3 taken directly from a digital source. However, it will sound more like a vinyl record, which is kind of the point. It's a nice touch, and something that vinyl fanatics like myself will probably appreciate.
The three LPs come housed in a nice jacket that features a selection of photos and pictures from the Super Deluxe version, and all the LPs are encased in generic anti-static sleeves. It's not a super-fancy package, but it gets the job done and it looks great.
This blew my mind. After the embarrassing debacle that was the Nevermind re-release, I expected nothing but the worst from this. I certainly didn't expect them to go above and beyond the call of duty and give us not one, but two amazing editions of this legendary album. Both are a bit pricey (especially the Super Deluxe edition), but if a high cost is what it takes for a quality product that treats the source material with respect, then so be it.
Now I can only hope that Universal will re-visit the Nevermind boxset in a few years and come out with a discounted "We're sorry about that last one, here's a new version by the guys who did the In Utero box set" edition, and then we'll all be set.
---
Review by James Eldred. Check out James' blog Mostly Retro
---
Super Deluxe Edition
3LP Vinyl Edition
---