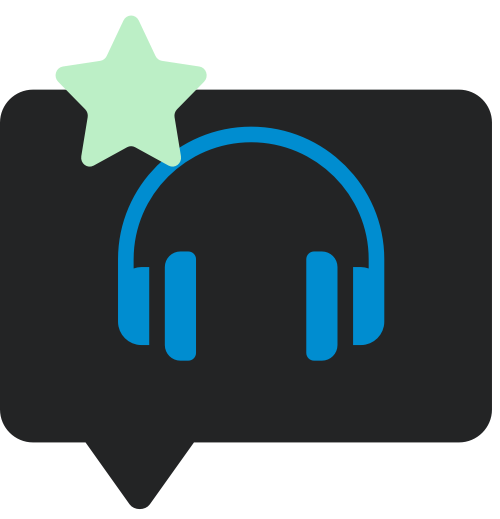 Reviews
Queen: Live at the Rainbow 1974
Queen are to release a 40th anniversary celebration of two gigs at London's Rainbow Theatre later this year, across a multitude of audio and video formats.
Recorded by Roy Thomas Baker, the band's 31 March 1974 show at the Rainbow was so good, it was touted as a live follow-up to Queen II for a while, before this idea was eventually shelved and Sheer Heart Attack became the third album. When that record was a massive success (along with single Killer Queen) Freddie Mercury, Brian May, John Deacon and Roger Taylor returned to the venue in November 1974 for two further dates.

Apart from the single CD version (which contains the November show only) the forthcoming Live at the Rainbow '74 releases contain (to varying degrees) both shows, newly restored, edited, mixed, and digitally remastered. A two CD digi-pack edition has the March show on one CD and a November show on the other, while a DVD (or SD Blu-ray) features the November show with four 'bonus' tracks from March. A double gatefold vinyl will include "an audio reproduction" of the March show (I don't know what that means either) on one record with highlights from November on the other.
There will be two box sets; a 4LP vinyl box, with two records featuring the March show and two featuring the November show, and the inevitable super deluxe edition which eschews vinyl and consists of the two CDs, the DVD AND blu-ray, a 60-page hardback book along with reproductions of many memorabilia items (tickets, show programmes, badges, stickers etc.).
In addition to the above, North America exclusively gets a Blu-ray+CD combo box, which sounds like a decent alternative to the super deluxe edition.
The March show has never been officially released, while the November gig was released in part in 1992 on VHS. In total 15 songs from both shows haven't been issued on any Queen live album.
Full track listings below. Live at the Rainbow '74 will be released on the same day as The Beatles in Mono vinyl box set – 8 September 2014 (or 9 September in North America).
---
Super Deluxe Edition box [2CD+DVD+Blu-ray+memorabilia]
4LP Vinyl box
CD+Blu-ray (North American exclusive)
2CD Digi-pack
2LP Vinyl edition
Blu-ray
DVD
---
Track listings
Queen: Live at the Rainbow '74 – track listings:
One CD Edition
SHEER HEART ATTACK TOUR
Live at the Rainbow, November '74
 1. Procession
2. Now I'm Here
3. Ogre Battle
4. Father To Son
5. White Queen (As It Began)
6. Flick Of The Wrist
7. In The Lap Of The Gods
8. Killer Queen
9. The March Of The Black Queen
10. Bring Back That Leroy Brown
11. Son And Daughter
12. Guitar Solo
13. Son And Daughter (Reprise)
14. Keep Yourself Alive
15. Drum Solo
16. Keep Yourself Alive (Reprise)
17. Seven Seas Of Rhye
18. Stone Cold Crazy
19. Liar
20. In The Lap Of The Gods… Revisited
 21. Big Spender
22. Modern Times Rock 'n' Roll
23. Jailhouse Rock
24. God Save The Queen
Two CD digi-pack & four vinyl LP boxed set:
CD 1 or LP 1 & 2
QUEEN II TOUR
Live at the Rainbow, March '74
1. Procession
2. Father To Son
3. Ogre Battle
4. Son And Daughter
5. Guitar Solo
6. Son And Daughter (Reprise)
7. White Queen (As It Began)
8. Great King Rat
9. The Fairy Feller's Master-Stroke
10. Keep Yourself Alive
11. Drum Solo
12. Keep Yourself Alive (Reprise)
13. Seven Seas Of Rhye
14. Modern Times Rock 'n' Roll
15. Jailhouse Rock / Stupid Cupid / Be Bop A Lula (Medley)
16. Liar
17. See What A Fool I've Been
CD 2 or LP 3 & 4
SHEER HEART ATTACK TOUR
Live at the Rainbow, November '74
1. Procession
2. Now I'm Here
3. Ogre Battle
4. Father To Son
5. White Queen (As It Began)
6. Flick Of The Wrist
7. In The Lap Of The Gods
8. Killer Queen
9. The March Of The Black Queen
10. Bring Back That Leroy Brown
11. Son And Daughter
12. Guitar Solo
13. Son And Daughter (Reprise)
14. Keep Yourself Alive
15. Drum Solo
16. Keep Yourself Alive (Reprise)
17. Seven Seas Of Rhye
18. Stone Cold Crazy
19. Liar
20. In The Lap Of The Gods… Revisited
21. Big Spender
22. Modern Times Rock 'n' Roll
23. Jailhouse Rock
24. God Save The Queen
Standard DVD and SD Blu-Ray:
SHEER HEART ATTACK TOUR
Live at the Rainbow, November '74
1. Procession
2. Now I'm Here
3. Ogre Battle
4. Father To Son
5. White Queen (As It Began)
6. Flick Of The Wrist
7. In The Lap Of The Gods
8. Killer Queen
9. The March Of The Black Queen
10. Bring Back That Leroy Brown
11. Son And Daughter
12. Guitar Solo
13. Son And Daughter (Reprise)
 14. Keep Yourself Alive
15. Drum Solo
16. Keep Yourself Alive (Reprise)
17. Seven Seas Of Rhye
18. Stone Cold Crazy
19. Liar
20. In The Lap Of The Gods… Revisited
21. Big Spender
22. Modern Times Rock 'n' Roll
23. Jailhouse Rock
Bonus tracks
QUEEN II TOUR
Live at the Rainbow, March '74
1. Son And Daughter
2. Guitar Solo
3. Son And Daughter (Reprise)
4. Modern Times Rock 'n' Roll
Double Vinyl LP Package:
QUEEN II TOUR
Live at the Rainbow, March '74
LP 1
1. Procession
2. Father To Son
3. Ogre Battle
4. Son And Daughter
5. Guitar Solo
6. Son And Daughter (Reprise)
7. Keep Yourself Alive
8.Drum Solo
9. Keep Yourself Alive (Reprise)
10. Seven Seas Of Rhye
11. Modern Times Rock 'n' Roll
12. Liar
LP 2
SHEER HEART ATTACK TOUR
Live at the Rainbow, November '74
1. Procession
2. Now I'm Here
3. White Queen (As It Began)
4. Flick Of The Wrist
5. In The Lap Of The Gods
6. Killer Queen
7. The March Of The Black Queen
8. Bring Back That Leroy Brown
9. Stone Cold Crazy
10. In The Lap Of The Gods… Revisited
---
Super Deluxe Edition box [2CD+DVD+Blu-ray+memorabilia]
4LP Vinyl box
2CD Digi-pack
2LP Vinyl edition
---