 News
Queen / The Platinum Collection 6LP coloured vinyl box set
Limited edition coming in June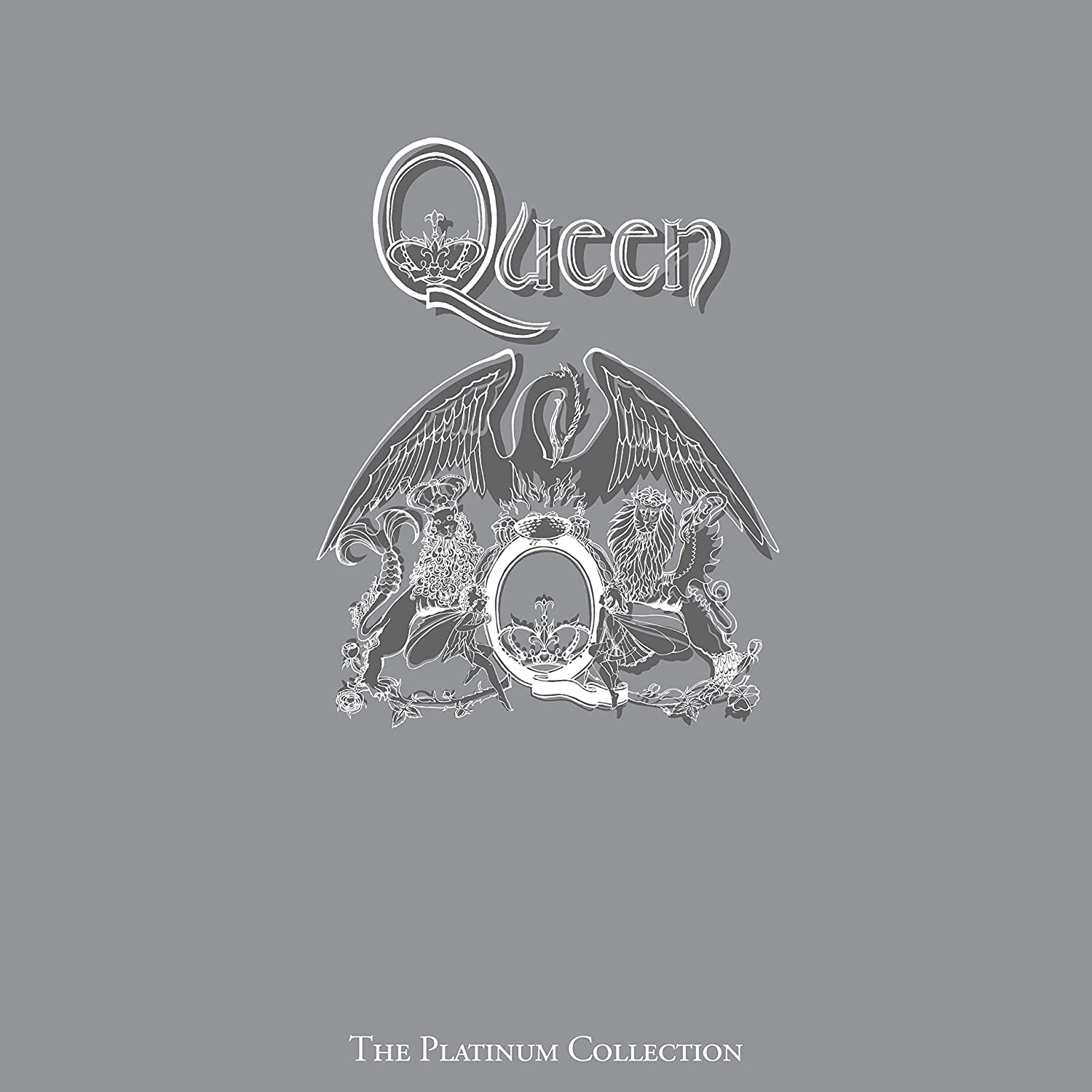 Queen's Platinum Collection was issued back in 2000 and saw all three 'Greatest Hits' brought together as one 3CD box set. That triple-album set is now replicated but in the form of a 6LP coloured vinyl box set, due in June.
The original Greatest Hits (25 million sales and counting) was issued in 1981, while Greatest Hits II followed a decade later, just before the death of Freddie Mercury. Greatest Hits III (released in 1999) is a bit of a hodge-podge, if we're honest, featuring solo works, collaborations and live tributes.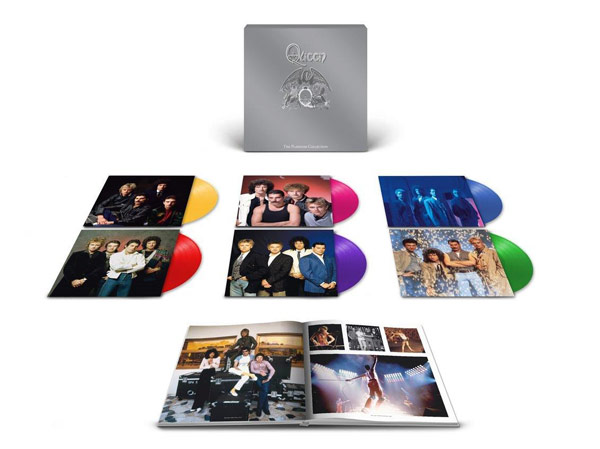 All three albums are across two LPs, making this a 6LP vinyl box set. Each record will be pressed on different coloured vinyl (see image above) and will come in its own individually designed sleeve. The set comes with a 24-page 12-inch photo book/let and the records are housed in an outer slipcase with brand new artwork.
The Platinum Collection 6LP coloured vinyl box set is released on 17 June via EMI/UMC. It is a limited edition although the label haven't been forthcoming in terms of numbers.
Compare prices and pre-order
Queen
The Platinum Collection - 6LP coloured vinyl box
Tracklisting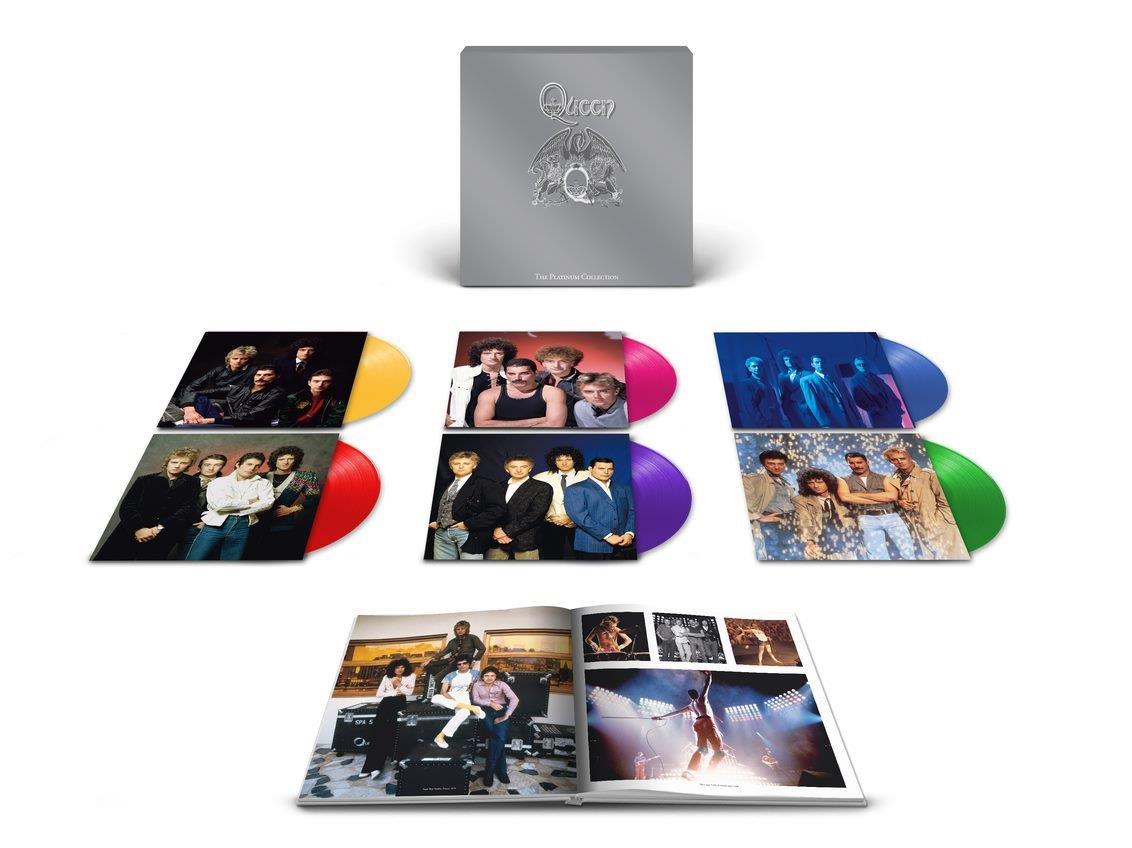 The Platinum Collection Queen
/
6LP vinyl box
Greatest Hits – LP 1

Side A

Bohemian Rhapsody
Another One Bites The Dust
Killer Queen
Fat Bottomed Girls

Side B

Bicycle Race
You're My Best Friend
Don't Stop Me Now
Save Me

Greatest Hits – LP 2

Side A

Crazy Little Thing Called Love
Somebody To Love
Now I'm Here
Good Old Fashioned Lover Boy

Side B

Play The Game
Flash
Seven Seas Of Rhye
We Will Rock You
We Are The Champions

Greatest Hits II – LP 3

Side A

A Kind Of Magic
Under Pressure (Queen + David Bowie)
Radio Ga Ga
I Want It All
I Want To Break Free

Side B

Innuendo
It's A Hard Life
Breakthru
Who Wants To Live Forever

Greatest Hits II – LP 4

Side A

Headlong
The Miracle
I'm Going Slightly Mad
The Invisible Man

 Side B

Hammer To Fall
Friends Will Be Friends
The Show Must Go On
One Vision

Greatest Hits III – LP 5

Side A

Queen + Elton John – The Show Must Go On (Live, Theatre National de Chaillot, Paris, 1997)
Queen + David Bowie – Under Pressure (Rah Mix)
Freddie Mercury – Barcelona (Single Version)
Queen – Too Much Love Will Kill You

Side B

George Michael + Queen – Somebody To Love (Live, The Freddie Mercury Tribute Concert)
Queen – You Don't Fool Me
Queen – Heaven For Everyone
Queen – Las Palabras De Amor (The Words Of Love)

Greatest Hits III – LP 6

Side A

Brian May – Driven By You
Freddie Mercury – Living On My Own
Queen – Let Me Live
Freddie Mercury – The Great Pretender
Queen – Princes Of The Universe

Side B

Queen + Wyclef Jean – Another One Bites The Dust (Remix)
Queen – No One But You (Only The Good Die Young)
Queen – These Are The Days Of Our Lives
Queen – Thank God It's Christmas