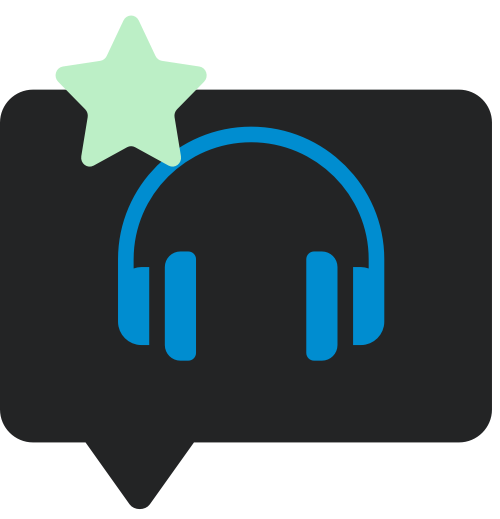 Reviews
Review: Bon Jovi / New Jersey SDE
Graeme Piper reviews the Bon Jovi's New Jersey reissue.
---
NO ROCK FAN OF A CERTAIN AGE can have failed to notice the steel horse Bon Jovi rode in on back in 1986 and the über-success of their slick and glossy third album, Slippery When Wet. Giving them the commercial success they craved, they rode high on the crest of the 'don't bore us, get to the chorus' wave, setting the bar exceptionally high for other bands to follow.

Keen to maintain, and match, those multi million sales, Jon Bon Jovi and Richie Sambora holed themselves up in late '87 and early 1988 to do just that. Barely recovered from the prolonged jet lag of the previous 15 month world tour, the pair were keen not to lose any momentum and drew from their road experiences, as well as childhood memories and relationship bust-ups, to write their fourth, more mature effort, New Jersey, originally unleashed in September 1988.
A quarter of a century after its original release, we arrive at an almost coming-of-age rerelease (it's actually 26 years old) and Universal Music have dug deep, raided the vault and worked with Messrs Bon Jovi & Sambora to deliver an expanded two-CD plus DVD set that is something rather pleasing, if ultimately a tad unfulfilling.
So, what do we have inside this super deluxe edition of New Jersey? Well, the hit-heavy original album is all present and correct with three bonus tracks; a faithful cover of Thin Lizzy's The Boys Are Back In Town, a polished outtake Love Is War (both culled from the 1989 b-side of 12" single Living In Sin) and an acoustic version of Born To Be My Baby. Disc one showcases a band at the top of their game, both critically and commercially.
The second CD is where it gets interesting. Bon Jovi and Sambora had originally intended this release to be a double album (working title: Sons Of Beaches – geddit?), but with their record label dead set against the idea, they eventually whittled the 25 songs down to just 12 and the result was released as a single album (renamed New Jersey). Here, those discarded, unreleased demos have found a new home and on listening to them it's mostly clear why they originally never saw the light of day.
Judgement Day, Full Moon High and Growin' Up The Hard Way show the reliable, singalong 'Nah na na na na na nah' hooks of the tried and tested formula and could easily have found themselves on the original album. House of Fire gives another hint of what could have been, but was passed over and given to Alice Cooper instead for his 1989 Trash LP. The final track, Diamond Ring eventually made it on to 1995's These Days. Of the 13 tracks, only three are demos of songs which made the final cut, but of the remainder, there's little to get too excited about, with the exception of the aforementioned songs, and nothing matching the pompous cock-rock majesty of Bad Medicine or Lay Your Hands On Me.
The third disc is a DVD that includes the 88 minute documentary Access All Areas – A Rock n' Roll Odyssey – available on DVD for the first time outside the US – covering their mammoth ten leg, 38 (yes, 38!) month, 232 date Jersey Syndicate World Tour from the first to the last show and everything else in between. Onstage and backstage footage is plentiful, showing the highs, lows and variables of life on the road, as well as highlighting the relentless promoting and plugging of the album for TV and radio across the world. As you would expect there are a few laughs thrown in for good measure.
The DVD action doesn't stop there and also included are all five of the Wayne Isham directed videos for the albums' singles, including a second version of the Bad Medicine video and a video for non-single Blood On Blood. The highlight of all these however, must be Lay Your Hands On Me which gives a brilliant six minute slice of a band on fire in the live arena – it's easy to see why the girls wanted them and the boys wanted to be them!
To top this set off there is a rather nice full colour booklet included, with a slew of photos, the back story to the album, lyrics and more information than you can shake a stick at, and together with the CDs and DVD, it's all housed in a natty slipcase.
While the Sons Of Beaches Demos are never going to set the world alight, they do give an insight to where the band were at that point in time which will definitely please the die-hard fans and with this whole super deluxe edition available at around the £20 mark, die-hard fan or not, it certainly makes for incredibly good value.
New Jersey three-disc super deluxe set is out now.
---
Review by Graeme Piper for SuperDeluxeEdition.
---
2CD+DVD 'Super Deluxe'
---
Track listings
BON JOVI:  New Jersey – 2CD+DVD Deluxe Edition
DISC 1:  NEW JERSEY (original album, remastered) + bonus tracks
 Lay Your Hands On Me
Bad Medicine
Born To Be My Baby
Living In Sin
Blood On Blood
Homebound Train
Wild Is The Wind
Ride Cowboy Ride
Stick To Your Guns
I'll Be There For You
99 In The Shade
Love For Sale
Bonus Tracks:
The Boys Are Back In Town (Cover of the Thin Lizzy classic; previously released on Stairway To Heaven/Highway To Hell compilation; released in the U.K. as a 12" single B-side)
Love Is War (B-side from Living In Sin single)
Born To Be My Baby (Acoustic Version; previously released as a b-side in Japan)
DISC 2: The 'SONS OF BEACHES' Demos
(** All tracks on DISC 2 are previously unreleased)
Homebound Train
Judgment Day
Full Moon High
Growin' Up The Hard Way
Let's Make It Baby
Love Hurts
Backdoor To Heaven
Now And Forever
Wild Is The Wind
Stick To Your Guns
House Of Fire
Does Anybody Really Fall In Love Anymore?
Diamond Ring
DISC 3 (DVD):
'ACCESS ALL AREAS: A ROCK & ROLL ODYSSEY'
Directed by Wayne Isham. The original 1990 88-minute documentary of the band's epic 16-month world tour in support of the NEW JERSEY album; includes rare backstage, on-the-road, and live concert footage. (First time released in the U.S. on DVD)
 MUSIC VIDEOS From the NEW JERSEY album (All directed by Wayne Isham)
Bad Medicine (1st Version)
Born To Be My Baby
I'll Be There For You
Lay Your Hands On Me
Living In Sin
Blood On Blood
Bad Medicine (2nd Version)
Original audio produced by Bruce Fairbairn; engineered and mixed by Bob Rock