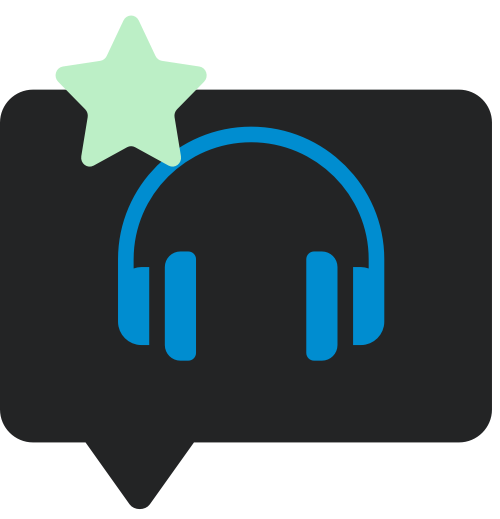 Reviews
Review: That Petrol Emotion / Every Beginning Has A Future: An Anthology 1984-1994
Alexis Petridis on the 7CD box set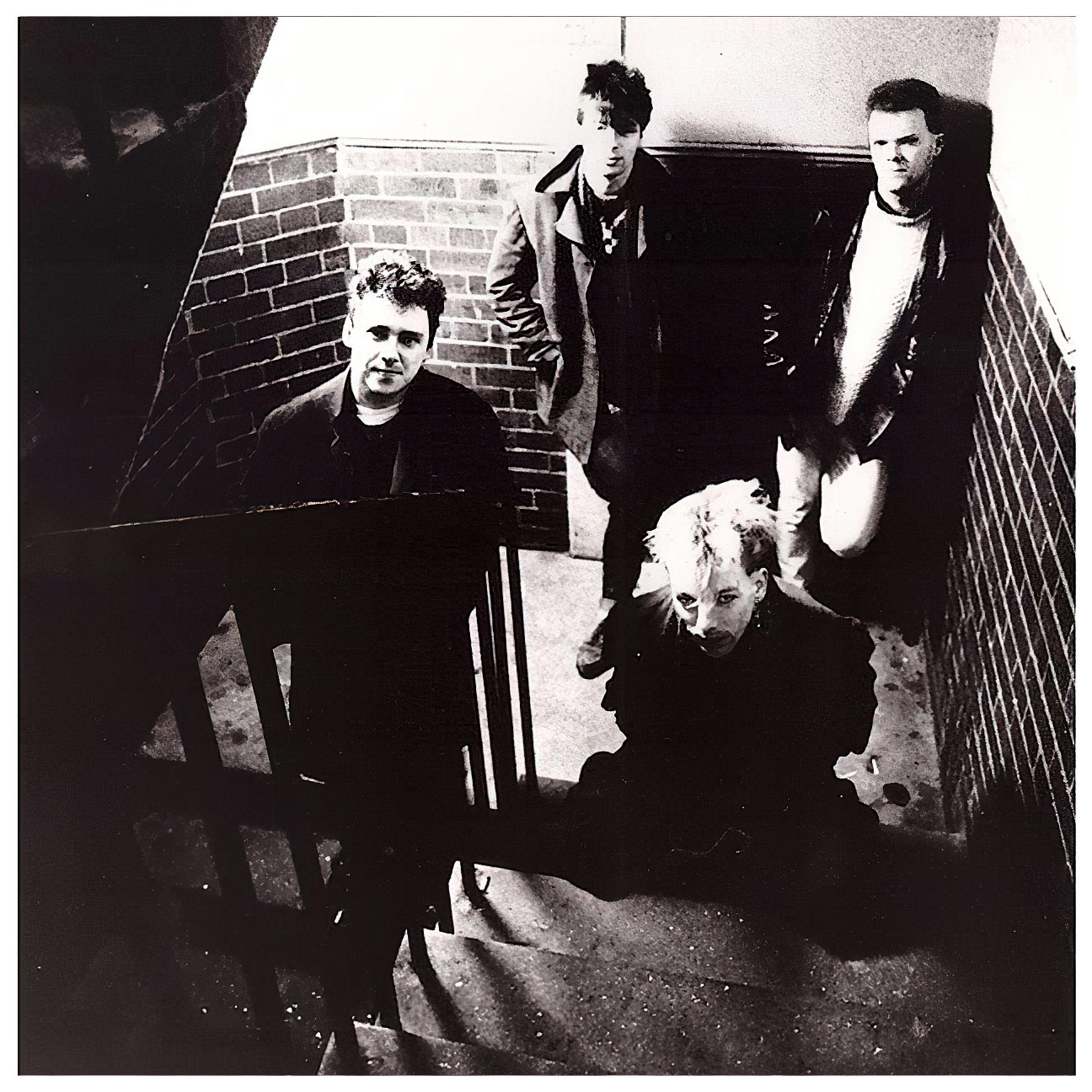 Alexis Petridis reviews the recent That Petrol Emotion box set for SDE and recalls how mainstream success eluded "a great lost band"
Some career-spanning retrospective box sets cause you to reassess an artist's career, some merely reaffirm what you already thought about them. Every Beginning Has A Future: An Anthology 1984-1994 – seven CDs and a booklet; five albums, a live set and enough b-sides, rarities and remixes to satisfy the most die-hard fan – causes the listener to ask questions, or rather one pressing question, over and over again: why weren't That Petrol Emotion huge?
They were that rarest of things, a band influenced by Captain Beefheart and Pere Ubu (the box set contains covers of the former's 'Zig Zag Wanderer' and the latter's 'Non-alignment Pact'), who seemed to have genuine commercial potential: they were noticeably edgier and more overtly political than the O'Neill brothers' former band The Undertones, but the pop smarts that had underpinned their previous outfit's progress through punk and post-punk were still audibly intact, no matter how angular and scrabbly the guitars got. They had a great frontman, Seattle-born Steve Mack (discovered, it turns out, working in a London pizza restaurant that was managed by soon-to-famous comedian Jack Dee) and were, by all accounts, fantastic live. Despite being recorded in the band's 90s death throes, the final CD in the set, taped onstage in London and Dublin, bears this out.
Scattered throughout Every Beginning Has A Future, you hear tracks that sound remarkably like hit singles: but none of them were

Alexis Petridis
They were prescient and forward thinking. Fans of Beefheart and Pere Ubu they may have been, but they were also intent on fusing guitar rock with hip-hop, sample culture and dance music before the arrival of acid house's Summer Of Love and the ensuing indie-dance movement: they weren't the only band thinking like that at the time – there was Pop Will Eat Itself, Big Audio Dynamite and the pre-Mr C Shamen, as well as a host of more dimly-remembered names including Age Of Chance and Das Psych-Oh! Rangers – but That Petrol Emotion's experiments in that field have aged noticeably better than most of their peers'. Scattered throughout Every Beginning Has A Future, you hear tracks that sound remarkably like hit singles – 'It's A Good Thing', 'Big Decision', 'Sensitize', 'Hey Venus'. But none of them were: for some reason, That Petrol Emotion were condemned to what Every Beginning Has A Future's excellent sleeve notes – by John Harris – calls "commercial underachievement".
They started strongly. Their 1986 debut album Manic Pop Thrill was rapturously received, topped the indie charts, and still sounds fantastic today: the propulsively urgent 'Can't Stop' and 'Mouth Crazy', the tender 'A Natural Kind Of Joy' and 'A Million Miles Away'. There was something hugely impressive about their ability to render some defiantly left-field influences – not just Beefheart and Pere Ubu, but Can and Television – into songs with killer hooks and soaring choruses. Its success led to a major label deal: presumably it was the ensuing increase in funds that allowed them to dramatically develop their sound on 1987's Babble, augmenting the swampy riffs with then-cutting edge electronics which they were smart enough to use subtly, not always the case when a rock band of the era got their hands on a sampler.
1987's Babble augmented the swampy riffs with then-cutting edge electronics which they were smart enough to use subtly, not always the case when a rock band of the era got their hands on a sampler

Alexis Petridis
There's also a more noticeable funk influence – among the extras appended to the second CD lurk both a cover of War's 'Me And Baby Brother' and single-only track tellingly called 'Dance Your Ass Off'. Given that its songwriting was as potent and melodically strong as their debut, Babble really should have propelled That Petrol Emotion to mainstream success. The failure of singles 'Big Decision' and 'Genius Move' to set the charts alight tells you nothing about their quality, or indeed their commerciality, and everything about the almost unbridgeable gulf that existed between the world of John Peel, the NME and 'alternative' music – even 'alternative' music signed to a major label – and the kind of thing that got played on daytime radio in 1987: Radio One was still the primary gatekeeper of what got in the Top 40, and still deep in its Smashey and Nicey era; before nightfall its notion of rock music stuck fast to T'Pau, Bon Jovi and 'Nothing's Gonna Stop Us Now' by Starship.
They sounded slightly rattled on Babble's follow-up End Of The Millennium Psychosis Blues, perhaps by its predecessor's failure, or more likely by chief songwriter John O' Neill's announcement that he would leave the band following the album's recording and subsequent tour. By some distance their least focussed album, it kept throwing out musical ideas that frequently worked – the folky 'Cellophane', 'Groove Check''s drum machine driven funk – but somehow didn't hang together.
By the time of 1990's Chemicrazy, the musical climate had changed: Madchester was in the ascendant, the airwaves and charts alike were ostensibly open to indie bands who'd discovered dance music. That Petrol Emotion, who'd discovered dance music before they'd actually formed – their roots lay in an eclectic club night John O' Neill and guitarist Reamann O'Gormain had started in early '80s Derry – should theoretically have capitalised. That they didn't wasn't for want of trying. Chemicrazy was stacked with potential hit singles – 'Hey Venus', 'Tingle', 'Sensitize' – although it had substantially more to offer than that: the fantastic 'Scum Surfin'' and 'Gnaw Mark' offered a more muscular take on the sound of Manic Pop Thrill. Hip remixes were commissioned, so many that they fill almost an entire CD of Every Beginning Has A Future: the picks are Andrew Weatherall and Terry Farley's take on 'Abandon', its relentless bass-heavy groove the perfect foil for Steve Mack's impassioned vocal and the Mad Thatcher Disease mix of 'Hey Venus', the latter such an indie disco perennial at the time that anyone of a certain age and musical bent is likely to feel a Proustian shiver the moment its breakbeat and acid line kick in.
It marked the end of their association with major labels: 1993's Fireproof came out on their own label. It doesn't sound remotely like the work of a band on their uppers – it's potent and dark; largely recorded live in the studio, it junks the electronics and dance floor beats for a sound heavier than anything they'd previously released, although the pop inclinations that had been there all along still poke through on 'Shangri-La' and 'Detonate My Dreams'. But in an interview around the time of its release, the band mentioned they had recently received a bank statement informing them they had the grand total of £65 in their account. Clearly things couldn't continue: they broke up in May 1994. The recordings of their final gigs that round out the box set reveal a band going down fighting: the version of Babble's closer 'Creeping To The Cross' is particularly ferocious.
It would be nice if Every Beginning Has A Future reignited interest in That Petrol Emotion: all the what ifs and bafflement at their lack of success listening to its contents provoke are underpinned by how good the music it contains is. But that seems unlikely: nicely rather than lavishly packaged – cardboard slipcases inside a slipcase box – but stuffed with musical extras (more, it's worth noting, than on any previous expanded reissues of individual albums), it's clearly aimed at satisfying longstanding fans rather than enticing new interest. So That Petrol Emotion remain a great lost band, but that doesn't count as faint praise: but a great lost band is still great, after all.
Review by Alexis Petridis. Every Beginning Has A Future: An Anthology 1984-1994 is out now.
Compare prices and pre-order
That Petrol Emotion
Every Beginning Has A Future An Anthology - 7CD box set
Tracklisting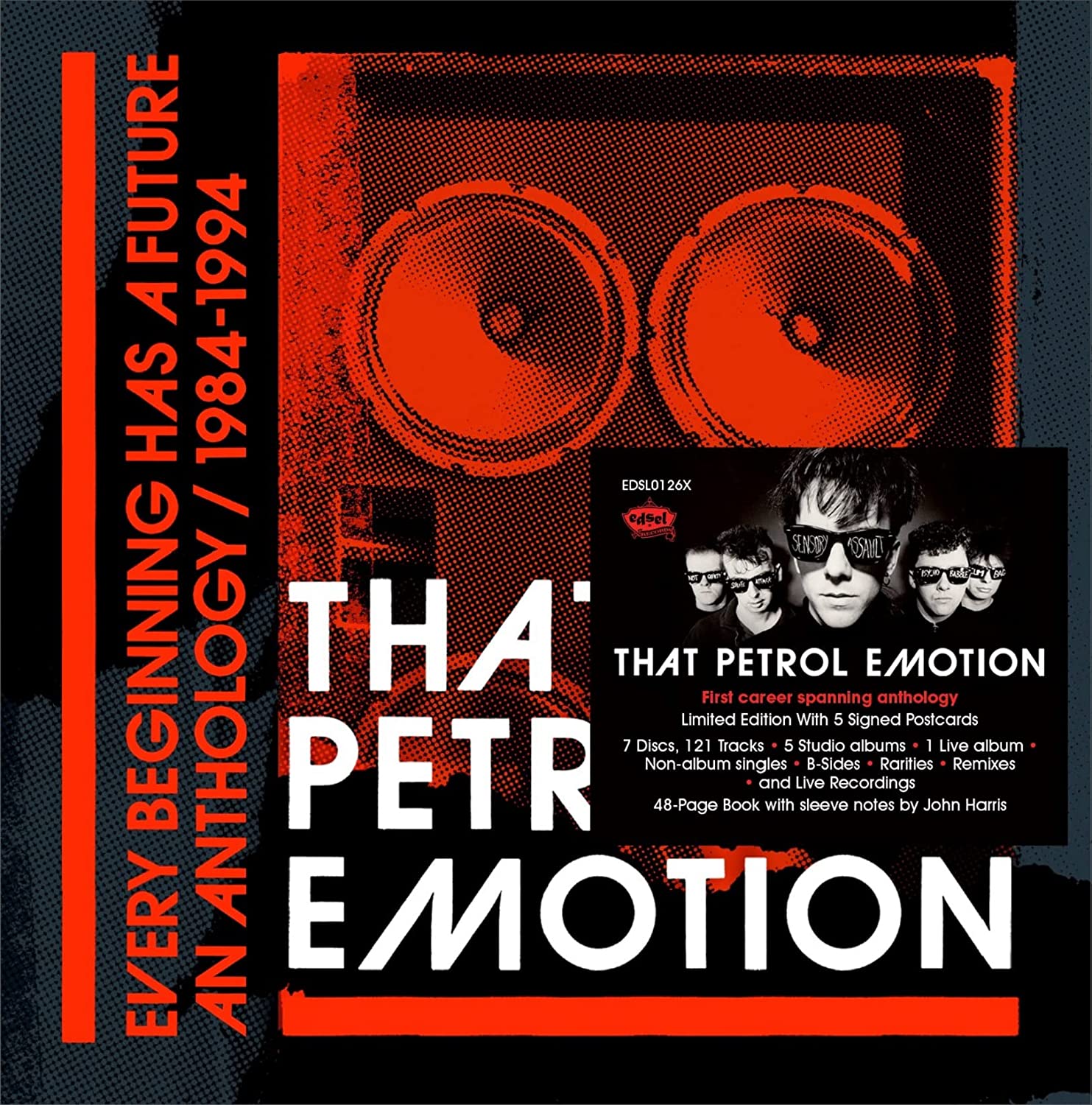 Every Beginning Has A Future: An Anthology That Petrol Emotion
/
CD 1: Manic Pop Thrill (1985 – 86)

Fleshprint 
Can't Stop 
Lifeblood 
Natural Kind Of Joy 
It's A Good Thing 
Circusville 
Mouth Crazy 
Tightlipped 
A Million Miles Away 
Lettuce 

Cheapskate

 

Blindspot

Keen

 

Zig-Zag Wanderer

 
V2 
The Deadbeat 
Mine 
Jesus Says 
Non-Alignment Pact (Live at The Electric Ballroom, May 22nd 1986)

CD 2: Babble (1987)

Swamp 
Spin Cycle 
For What It's Worth 
Big Decision 
Static 6. Split! 
Belly Bugs 
In The Playpen 
Inside 
Chester Burnette 
Creeping To The Cross 
Big Decision (Extended Version) 
Soul Deep 
Big Decision (Jet Fuel Mix) 
Swamp (Extended Remix) 
Creeping To The Cross (Shorter & Better) 
Dance Your Ass Off 
Swamp (Live, May 1987)   
Me And Baby Brother (Live, May 1987) 
20. Creeping To The Cross (Live, May 1987) 
Genius Move 
Party Games

CD 3: End Of The Millennium Psychosis Blues (1988-89)

Sooner Or Later 
Every Little Bit 
Cellophane 
Candy Love Satellite 
Here It Is…Take It! 
The Price Of My Soul 
Groove Check 
The Bottom Line 
Tension 
Tired Shattered Man 
Goggle Box 
Under The Sky 
Think Of A Woman 
Hot Head 
Groove Check (10″ Mix) 
Chemicrazy 
Under The Sky (Live) 
Genius Move (Live) 
Mother Sky (Live)

CD 4: Chemicrazy (Part 1 – 1990)

Hey Venus 
Blue To Black 
Mess Of Words 
Sensitize 
Another Day 
Gnaw Mark 
Scum Surfin' 
Compulsion 
Tingle 
Head Staggered 
Abandon 
Sweet Shiver Burn 
Jewel 
Abandon (Boy's Own Mix) 
Fat Mouth Creed

CD 4B: Chemicrazy (Part 2 1990 – 91)

Chemicrazy (Revitalized) 
Cinnamon Girl 
Groove Check (Check This Groove Out) 
Hey Venus (Mad Thatcher Disease Mix) Long Version 
Light & Shade 
Tingle (Hard Boppin' Mix) 
Hey Bulldog (Live) 
Head Staggered  (Live At The Whiskey L.A.) 
Scum Surfin' (Live At The Whiskey L.A.) 
Everybody's Goin' Triple Bad Acid Yeah! 
Stories of the Street

CD 5: Fireproof (1993)

Detonate My Dreams 
Catch A Fire 
Last Of The True Believers 
Too Late Blues 
7th Wave 
Infinite Thrill 
Speed Of Light 
Shangri-La 
Heartbeat Mosaic 
Metal Mystery 
Everlasting Breath (Demo) 
Last Of The True Believers  (Alternative Version) 
Detonate My Dreams  (Alternative Version) 
Blue To Black (Franz Treichler Remix) 
Big Human Thing (Demo) 
Fun Time 
Little Big Man 
Chrome

CD 6: Final Flame (Fire, Detonation & Sublime Chaos) (1994)

Catch A Fire (Live, May 1994) 
Infinite Thrill (Live, May 1994) 
Shangri-La (Live, May 1994) 
Genius Move (Live, May 1994) 
It's A Good Thing (Live, May 1994) 
Hey Venus (Live, May 1994) 
Sensitize (Live, May 1994) 
Tingle (Live, May 1994) 
Head Staggered (Live, May 1994) 
Detonate My Dreams (Live, May 1994) 
Mouth Crazy (Live, May 1994) 
Big Decision (Live, May 1994) 
Sweet Shiver Burn (Live, May 1994) 
Abandon (Live, May 1994) 
Chemicrazy (Live, May 1994) 
Blue To Black (Live, May 1994) 
Scum Surfin' (Live, May 1994)