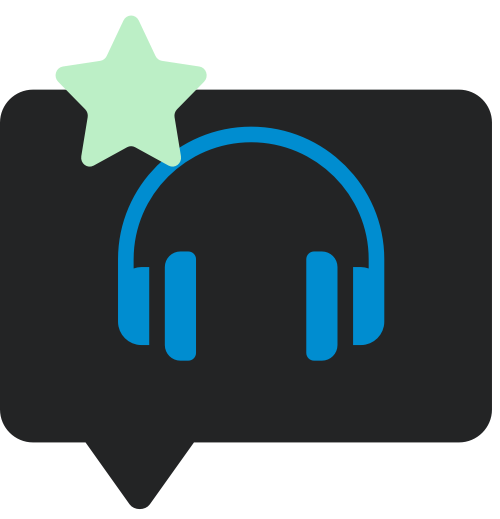 Reviews
Sting & Shaggy: 44/876 review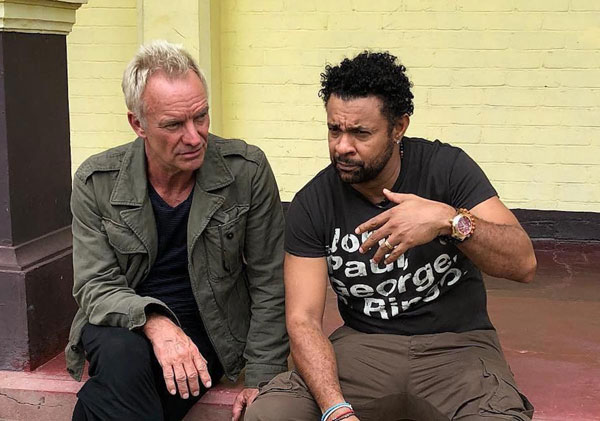 In the video for Don't Make Me Wait, the single that preceded Sting & Shaggy's new album 44/876, the pair cruise through the streets of Kingston, Jamaica in a Jeep Wrangler and Sting hangs out, fist-bumping locals, drinking red stripe, playing pool and watching some old timers play dominoes. Later on, the former Police frontman sings with Shaggy at a booty-heavy local disco. Visually, this represents the new record very well… you know it's a bit ridiculous but you can't help but enjoy it.

The reggae songs are hooky, with plenty of strong melodies and soaked in self-referential cues "Shaggy and Sting ina combination… " announces Shaggy over the intro of the title track, before Sting comes in and name-checks his "good friend Shaggy".
The lyrics are largely feel good, with talk of getting back with 'my baby', beautiful days, Jamaica, birds singing, sunshine and the Caribbean sea. Occasionally, they veer towards parody, with one Sting-sung couplet in Just One Lifetime that almost made me laugh out loud: "We thought we'd make a run for it, not knowing where we're headed, we packed the car with both our bags and filled her up unleaded".
That song is one of a few that go beyond the frivolous and gently address wider issues. On the title track, Sting also points out that "the politics of this country, are getting to me" and on the pumping Dreaming In The USA Sting & Shaggy ruminate on the faded American Dream and the plight of immigrants (Shaggy pertinently uses this song to remind us that he once served his country).
The album fails to deliver a standout track that could conceivably be called 'a classic' but there is nevertheless something to enjoy at just about every turn, provided you leave any musical snobbery at the door. The song 44/876 (its title taken from the country dialling codes of the UK and Jamaica) drives forward purposefully with punctuating orchestral stabs and a skipping percussive beat, before leading into a more traditional reggae number, Morning Is Coming. Waiting For The Break Of Day is excellent, with its minor chord undertones, while 22nd Street is a jazzy and plaintive number with a nostalgic narrative of lost love which manages to survive this hilarious line from Shaggy: "To get yuh body was my goal, but yuh fit perfectly ina di wifey roll."
Sad Trombone is probably the nearest we get to traditional solo Sting, and it's pleasingly evocative of past glories, with melodic elements and intonation recalling The Dream Of The Blue Turtles.
Shaggy sings and raps throughout the record and does a great job of just being Shaggy. Not being a fan, particularly, I was prepared for this to be a bit annoying, and a perhaps even a deal-breaker, but it wasn't. Against the odds, 44/876 works, because even the average tracks are fun and are well produced (confusingly, by a longtime Shaggy cohort called 'Sting International'). I quite liked the other Sting's 2016 album, 57th & 9th, but compared to this new record it sounds a bit tentative and it's not a bundle of laughs. I find myself wanting to play – and subsequently enjoying – 44/876 much more.
So who'd have thought it? Shaggy appears to be (Scooby) doing Sting a favour here – it's not the other way around. It's easy to be cynical about this collaboration, but I think the same instinct that drove Sting to the lute, has lead him to the path of Shaggy; that is the urge to do something a bit different, something that will keep him interested in creating new music.
44/876 is out now. For bonus points – and an extra dose of incredulity – buy the deluxe edition, which features four extra tracks including a Sting & Shaggy version of Andrew Lloyd Webber's Love Changes Everything! Be aware that the 2CD super deluxe doesn't include those four tracks but does offer some live material (read about the formats here).
Compare prices and pre-order
Sting
44/876 - 2CD super deluxe
Compare prices and pre-order
Sting & Shaggy
44/876 - deluxe CD
Compare prices and pre-order
Sting & Shaggy
44/876 - vinyl LP
Compare prices and pre-order
Sting & Shaggy
44/876 - standard CD
44/876
1. 44/876 (Feat. Morgan Heritage & Aidonia)
2. Morning Is Coming
3. Waiting for the Break of Day
4. Gotta Get Back My Baby
5. Don't Make Me Wait
6. Just One Lifetime
7. 22nd Street
8. Dreaming in the U.S.A.
9. Crooked Tree
10. To Love and Be Loved
11. Sad Trombone
12. Night Shift
Extra tracks (deluxe only)
13. If You Can't Find Love
14. Love Changes Everything
15. 16 Fathoms
16. Don't Make Me Wait (Dave Audé Rhythmic Radio Mix)
Bonus CD (super deluxe only)
1. Englishman in New York (Live at Shaggy & Friends, Kingston, Jamaica)
2. Fields of Gold (Live at Shaggy & Friends, Kingston, Jamaica)
3. Message in a Bottle (Feat. Agent Sasco) [live at Shaggy & Friends, Kingston, Jamaica]
4. Don't Make Me Wait (Live at Shaggy & Friends, Kingston, Jamaica)
5. Roxanne (Live at Shaggy & Friends, Kingston, Jamaica)
6. Cherrytree Radio Interview