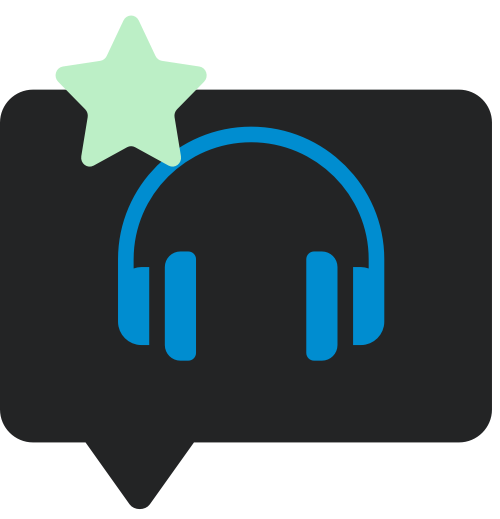 Reviews
The Rolling Stones / GRRR! super deluxe makes a monkey out of fans
The new Rolling Stones hits collection GRRR! was released yesterday (in the UK), and here we look at the most expensive Super Deluxe Edition variant.

The first thing to say is that this set is 17 inches high by 12 inches wide – it's massive. What you are supposed to do with this rather impractical box it is anyone's guess. Put it on your 17-inch high shelf with all your other 17-inch high items, I guess…
Lifting the lid reveals a folded glossy blue poster, and underneath that sits a black wallet containing a seven-inch vinyl record. The vinyl has four BBC session tracks from 1964, which are exclusive to this set. In the wallet with the vinyl, are four high gloss tour poster miniatures, which are slightly smaller than A5 paper size.
Our vinyl was in a terrible state for a brand new record. It was covered in dust, dirt and had a big mark on the surface. The picture below shows exactly how it came out of the sleeve – unacceptable in a set currently retailing at £105 on amazon.
Apart from the poster and the vinyl wallet, the only other item in the box is the massive book, which fits snugly in place. Apart from a short foreword by Rolling Stone magazine co-founder Jann Wenner,  photo captions, and CD track listings, there is no text at all in this book. No critical essays, no album-by-album assessments, and no personal contributions from any of the band.
After a dozen or so pages of black and white photos, laid out on uncoated paper, the meat of the book (68 pages to be precise) is made up of white glossy pages, each with a single photograph of some piece of Rolling Stones memorabilia. A radiocassette player used by Mick Jagger in 1975, a Charlie Watts flight case, or a promotional plastic harmonica. The whole thing has the feel of a Sotheby's auction catalog – there is even a completely pointless memorabilia 'index' at the end where we see all the same photos again much smaller over a few pages.
The book is stylishly laid out, but the content feels very thin. This is supposed to be celebrating 50 years of The Rolling Stones, and all we are really getting is a enormous tomb full of semi-ironic imagery ("a Mick Jagger mask").
Five CDs are contained within this book – the five-track disc of IBC two-track demos (previously unreleased and exclusive to this box set) and four discs compiling 80 tracks from the last fifty years, including two new songs Doom and Gloom and One More Shot. The CDs all sit in pockets in the book, meaning that unless you take them out and store them separately, every time you fancy playing a CD you have to lug this thing out from wherever you decide to keep it to play the damn things. Apparently, even though you are paying around £100 for this set, there is not enough in the production budget for separate sleeves or packaging for the discs.
Even the music disappoints. A quick listen to Tumbling Dice reveals a harsher and 'louder' sound than is present on the Virgin release from 1994.
In the end this set leaves you with a rather empty feeling. Five CDs and a seven inch record are not worth £100 and the giant book that has been created to try and give the illusion of value is, frankly, pointless. It doesn't educate, inform, or even tell you something new about the band. It takes less than 3 minutes to flick through the content and with the one-photo-per-page approach, it looks like it could have been laid out in half a day.
In the end this Rolling Stones GRRR! super deluxe edition is all style over substance. It's ludicrously over-sized, horribly over-priced and is close to an insult to Stones fans. Stick to your bootlegs of the early demos and avoid this set.
More photos of this set below:
[nggallery id=90]