Win tickets to a special Tears For Fears playback event
Hear 'The Tipping Point' in Dolby Atmos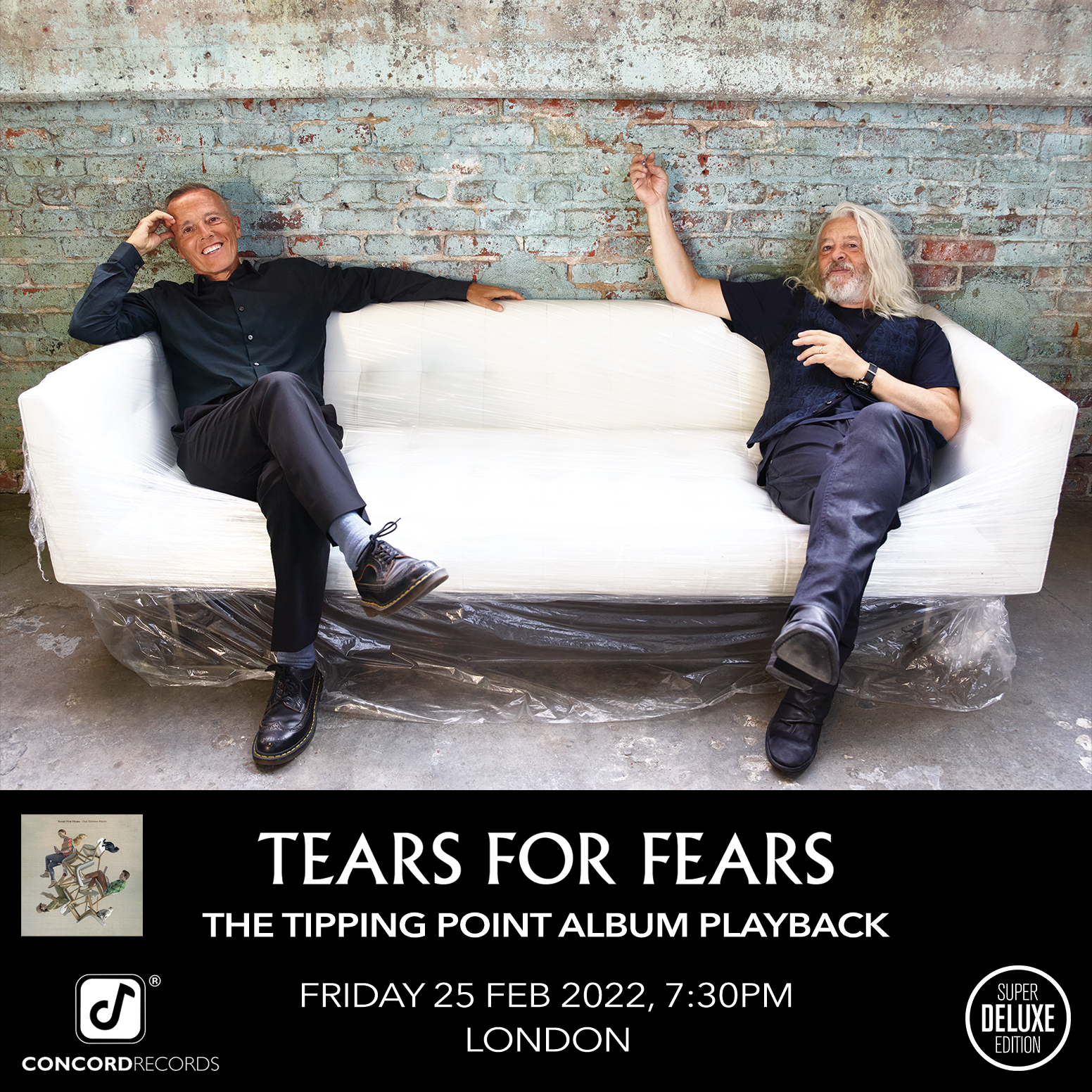 In collaboration with Concord Records, we are excited to offer five SDE readers the chance to attend a very special Tears For Fears playback event in Central London.
On the evening of release of the album – 25th February 2022 – the winners of this competition will have the chance to hear the Steven Wilson Dolby Atmos Mix of the new album, The Tipping Point, in full, and Roland Orzabal and Curt Smith will be there, in person!
This is open only to UK residents (apologies to our international readership) but the good news is, if you do live in the UK and you have already pre-ordered ANY format of The Tipping Point via the SDE shop, then you are already entered into the competition!
If you haven't purchased the album from SDE yet, then you can do so below and you will also be entered into the competition (if you're in the UK). We are sold out of the SDE-exclusive formats (13-track deluxe & blu-ray audio) but the standard CD and black vinyl LP are now available. Use this link to the pre-order via the SDE shop or simply make use of the buttons below. Your pre-orders will ship next week and best of luck! All five winners will have a '+1' to bring a partner or friend along with them.
THIS COMPETITION HAS NOW ENDED. Winners will be informed today (21 Feb 2022)
The competition closes at midnight (GMT) on 20 February 2022 and winners will be randomly selected and informed the next day, on Monday 21 February.